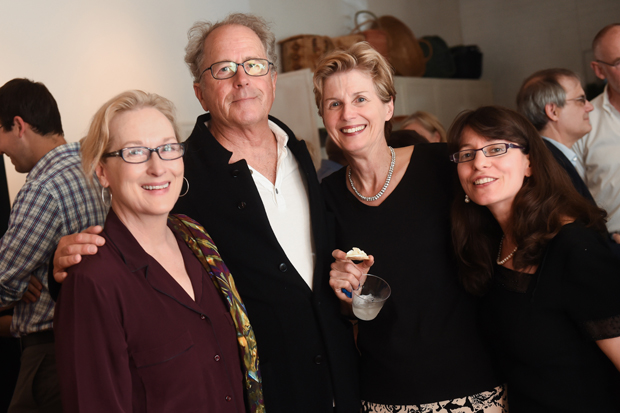 Meryl Streep celebrates Bruce Nauman with Phaidon
Film and artworld luminaries attend Tribeca launch of our Bruce Nauman monograph The True Artist
It's all about the book launches today. Earlier we brought you a story from Paris about our party there last night with Barbara Radice, the Memphis member and confidant of Ettore Sottsass.
Meanwhile, last night New York played host to a gathering of artistic heavyweights who came together to celebrate the launch of our new artist's monograph Bruce Nauman: The True Artist.
The book is written by Newsweek writer Peter Plagens and the party was hosted at his and his wife Laurie Fendrich's Tribeca loft. Guests included Angela Westwater, Nauman's longterm gallerist alongside a host of artists, arts writers and artworld luminaries.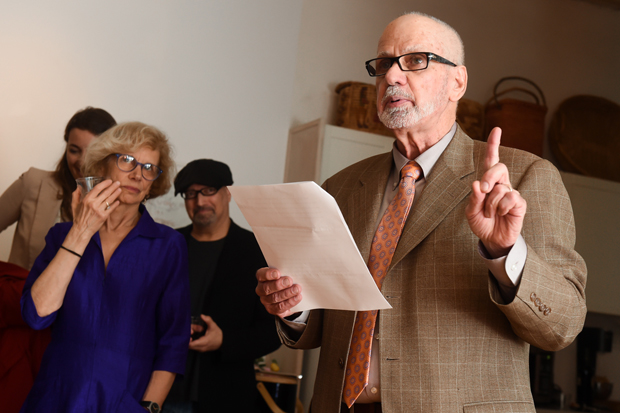 Nauman, as you know, is one of the most innovative, provocative and influential artists working today. His pioneering explorations of sculpture, performance, sound, video and installations have broken new ground and inspired innumerable artists' careers. However, he rarely leaves his studio, meaning that Plagen's book is all the more astonishing for the clarity of its description of an artist who's been called America's most reclusive.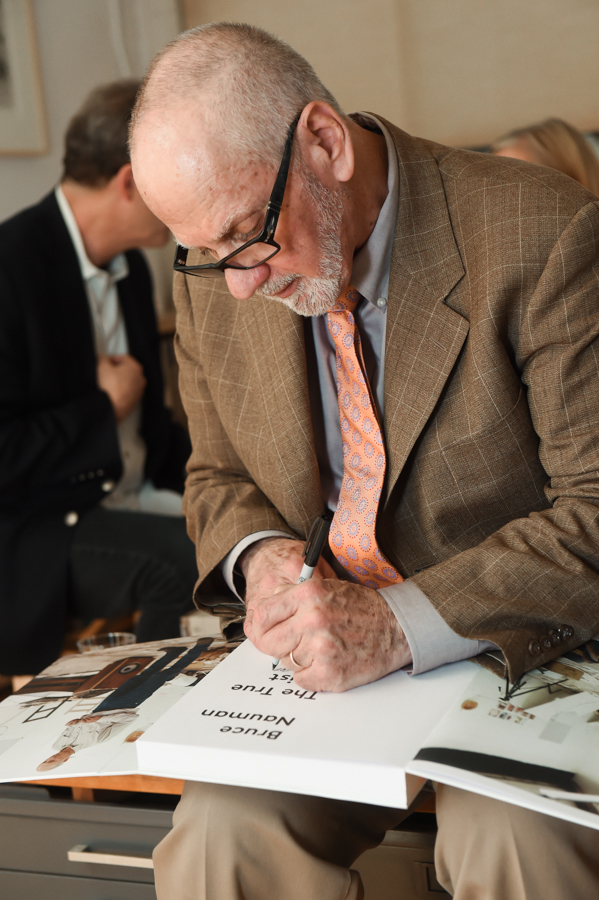 It helps that Plagens has known Nauman for over forty years, and in his own words describes Bruce Nauman: The True Artist as "about my trying to get at the real truth of Bruce Nauman's work". They first met in 1970, when their studios were a block apart in Pasadena, California where they played basketball together every Sunday. Since then Plagens has pursued a real understanding of his friend's art and in the book presents it from his uniquely insightful perspective, including chronicling, as it happened, the creation of works in Nauman's studio in Galisteo, New Mexico, and the organization, installation and reception of his exhibitions.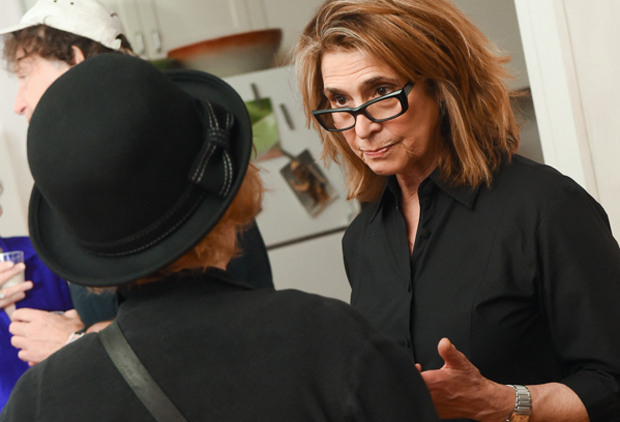 At the soiree last night, Peter made a toast thanking Bruce himself, Phaidon staff past and present, his wife Laurie and he and Bruce's mutual grad school friend and fellow artist, Frank Owen. Art world names at the launch included Walter Robinson from Artspace, Mary Barone from Art Forum and Paola Morsiani Director of the Neuberger Museum.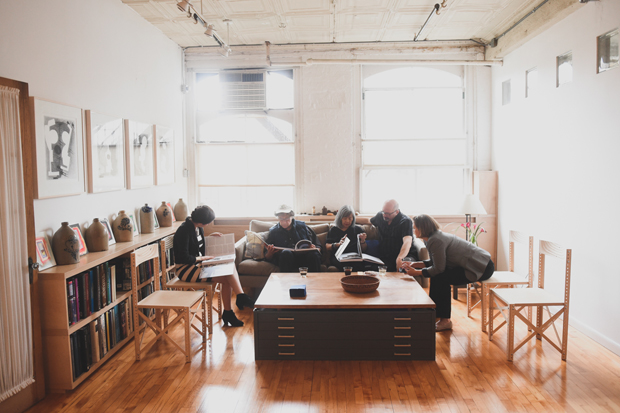 Eric Gibson, culture editor, The Wall Street Journal; Jeanie Deans, director, Carroll Janis Gallery; Alfred Macadam, faculty, Barnard College and occasional art writer Barbara Macadam, senior editor, ARTnews and Ross Klavan also turned up for the early evening get together over appetisers and wine. You can find out a little more about why they all wanted to be there by checking our Bruce Nauman: The True Artist in the store.