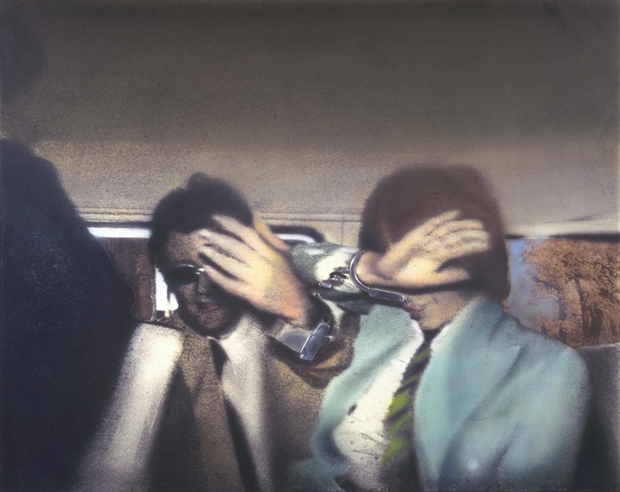 Richard Hamilton curator talks about new Tate show
Mark Godfrey, the man behind the Tate's blockbuster Hamilton show, walks and talks us through
The Tate's new Richard Hamilton retrospective, which opens today, is the first to encompass the full scope of his work. It is also, sadly, the last show the late artist worked on. Although he died in 2011 aged 89, he was able to assist in the early stages of its preparation says its curator, Mark Godfrey.
"He gave permission for the reconstruction of the Large Glass," Godfrey explains, referring to the copy Hamilton made of Marcel Duchamp's work, The Bride Stripped Bare by her Batchelors, Even. "He also gave early advice about the checklist - the list of works included in the show, but he passed away before any decisions could be made about the layout, or before we could begin the complex process of actually asking people to lend works to the exhibition."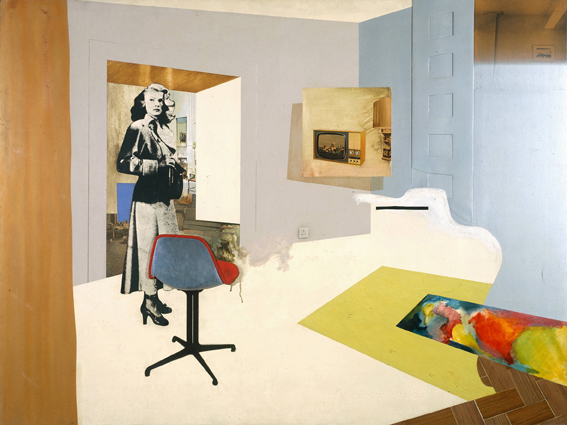 And what a lot there was to call in. This new exhibition, which takes up half of the Tate Modern's level 3, and the upper and lower galleries at London's ICA, makes it plain just how wide-ranging Hamilton's works were; from oil paintings to X-rays; audio amps to Polariods and portraits, this is no simple pop show.
Godfrey says that certain institutions, such as the Museum Ludwig in Cologne, MoMA, the Guggenheim, and the Art Institute of Chicago, were very generous.
"There are fewer private collectors than you might expect," he said, adding that during the artist's later life, Hamilton preferred to keep a lot of his work, and make a living through the sale of his prints. "Still, everyone we asked said yes."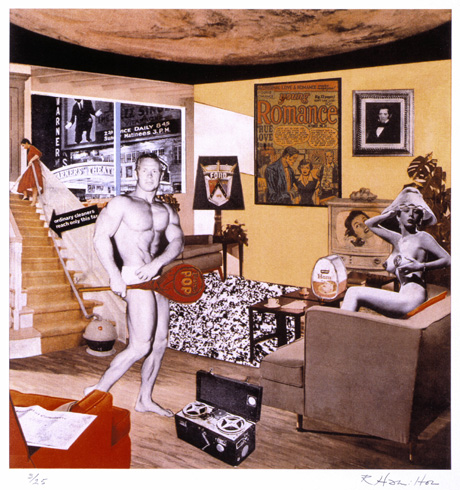 Chris Dercon, director of Tate Modern, describes Hamilton as someone who, despite being known for his pop art, produced a far more diverse and engaging body of work than this limited tag would suggest. This is, after all, an artist who once said that he "wanted to get all of living into my work."
The Tate show begins with the recreation of Hamilton's 1951 installation, Form and Growth, a diverse show of skeletons, eggs, and bubbling containers, based on the 1917 biology text by the Scottish scientist D'Arcy Wentworth.
This is followed by two rooms of near-abstract etchings and paintings, dating from the late forties and early fifties. In the next room there is 'This is Tomorrow', dedicated to the famous 1956 Whitechapel exhibition, complete with Hamilton's 'Fun House', a fairground-style modernist amusement hut dedicated to the thrills of mass culture; as well as a print of his famous collage, 'Just what is it that makes today's homes so different, so appealing', widely regarded as the first work of pop art.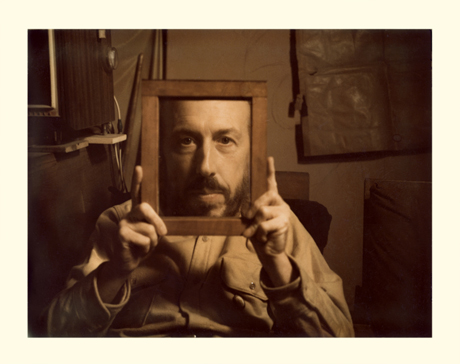 Then it's 'Pop 1958 - 1963', a room of bright, near-kitsch paintings, drawings, etchings and prints; Interiors, a room dedicated to his studies of home furnishings; and 'People 1964 -67', a series of portraits and crowd studies.
This is followed by Hamilton and Duchamp, dedicated to his collaborations with the great French artist. The Duchamp room includes Hamilton's copy of 'The Bride Stripped Bare by her Bachelors, Even', also known as 'The Large Glass'. Hamilton, an early admirer of Duchamp, corresponded with the artist, and even interviewed him for the BBC. Hamilton made a copy of his this Duchamp work during the mid-1960s, during the height of his career, highlighting the high regard he had for his work.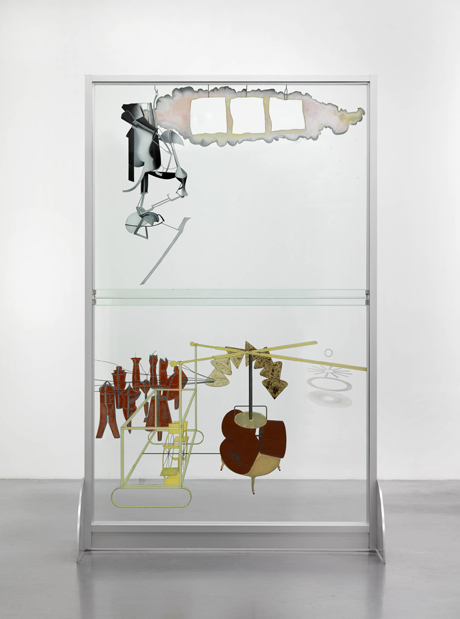 Yet Godfrey says the reproduction is testament to Hamilton's own talents and vision. "Hamilton had demonstrated a huge fidelity to Duchamp," he explained, "yet Duchamp would have seen that Hamilton was an artist of a younger generation, making independent work; he wasn't just a follower. That's probably why he allowed this copy."
Godfrey also reassures any visitors who may find this dense, cryptic work, a little hard to understand. "Its difficulty is part of its point," he says. "This is the first artwork that requires the viewer to read notes. It deals with ideas of eroticism, mechanization, and unconsummated desire, but also with colour, materials and the role of chance in art making. Its opacity is part of its meaning."
After the Duchamp room there are areas dedicated to his later paintings, his Polaroid collection, his studies of consumer goods, and his political protest images, including a portraits of IRA prisoners and the Israeli whistle-blower Mordechai Vanunu, as well as many later works.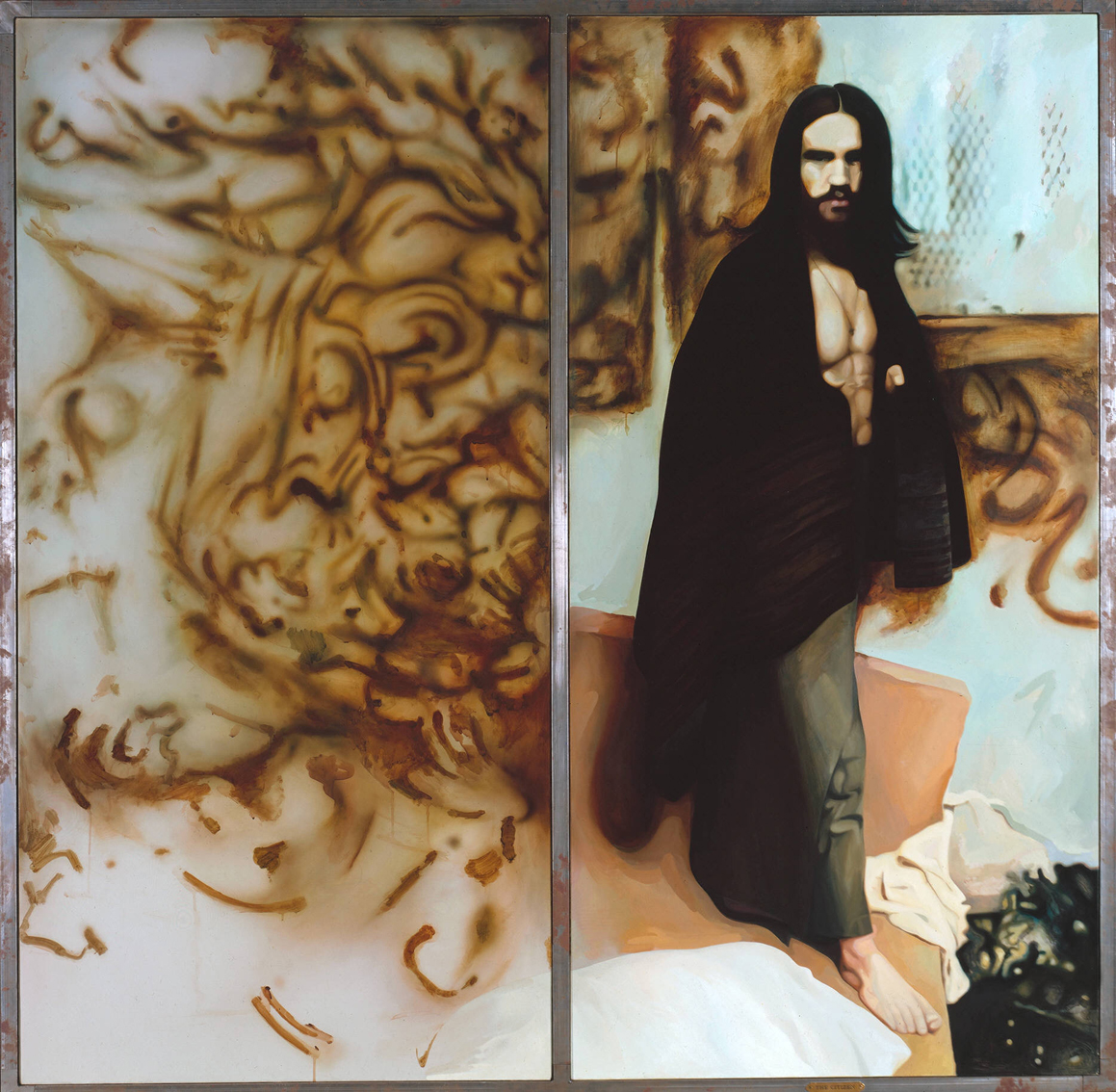 During the later stages of his tour, Godfrey dwelled on a series of interior studies and still-lifes Hamilton carried out during the last ten years of his life; these works include digitally manipulated photographs, glossed over with oil paint, a progressive practice for an artist in his or her twenties, let alone an octogenarian. Yet, as Godfrey observes, Hamilton was always interested in new possibilities; now seven decades of novelty is laid out, for our inspection.
For more on the show, go here. For greater insight into some of the work featured, consider our two Pop books.