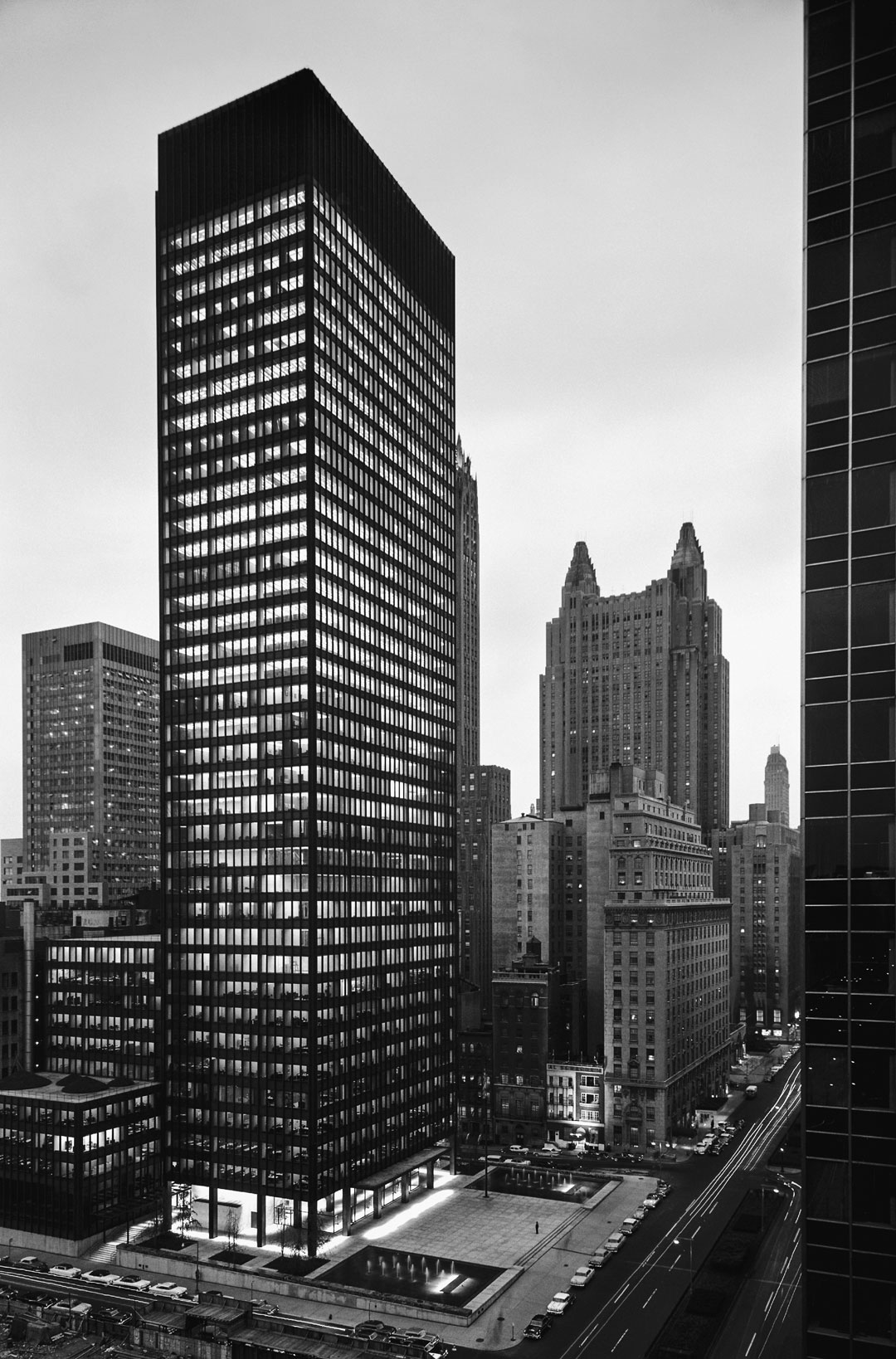 Ezra Stoller's Modern America: The Seagram Building
Stoller's images of Mies van der Rohe's NYC masterpiece may be wonderful but their relationship was not
The American 20th century architectural photographer Ezra Stoller was not only a meticulous visual practitioner; he was also a pretty good archivist. As Pierluigi Serraino notes in his new book, Ezra Stoller: A Photographic History of Modern American Architecture, Stoller kept copious handwritten notes on important figures within modern architecture.
"In a collection of folders labeled 'Personalities,' his notes delve into the circumstances of their meetings, his understanding of their energy level, and their intent as it related to photography, as well as his opinion of who were the pioneers of his day, their temperaments, and their presence and authority in the field," writes Serraino.
These notes record plenty of long and fruitful working relationships with key figures in American modernism. However, they also highlight certain missed opportunities too.
"He expressed regret, for example, at not having photographed more work of Ludwig Mies van der Rohe," writes Serraino. "Stoller encountered him once in a meeting that Phyllis Lambert helped arrange. Lambert was the daughter of Samuel Bronfman, founder of Distillers Corporation Limited (which later merged with Seagram Company Limited, or Seagram's), the company that commissioned Mies to design the Seagram Building in New York. Stoller recollected that the acclaimed German architect told Lambert, 'Mr. Stoller will take many pictures and we will select a few,' referring to his photography of the Seagram Building."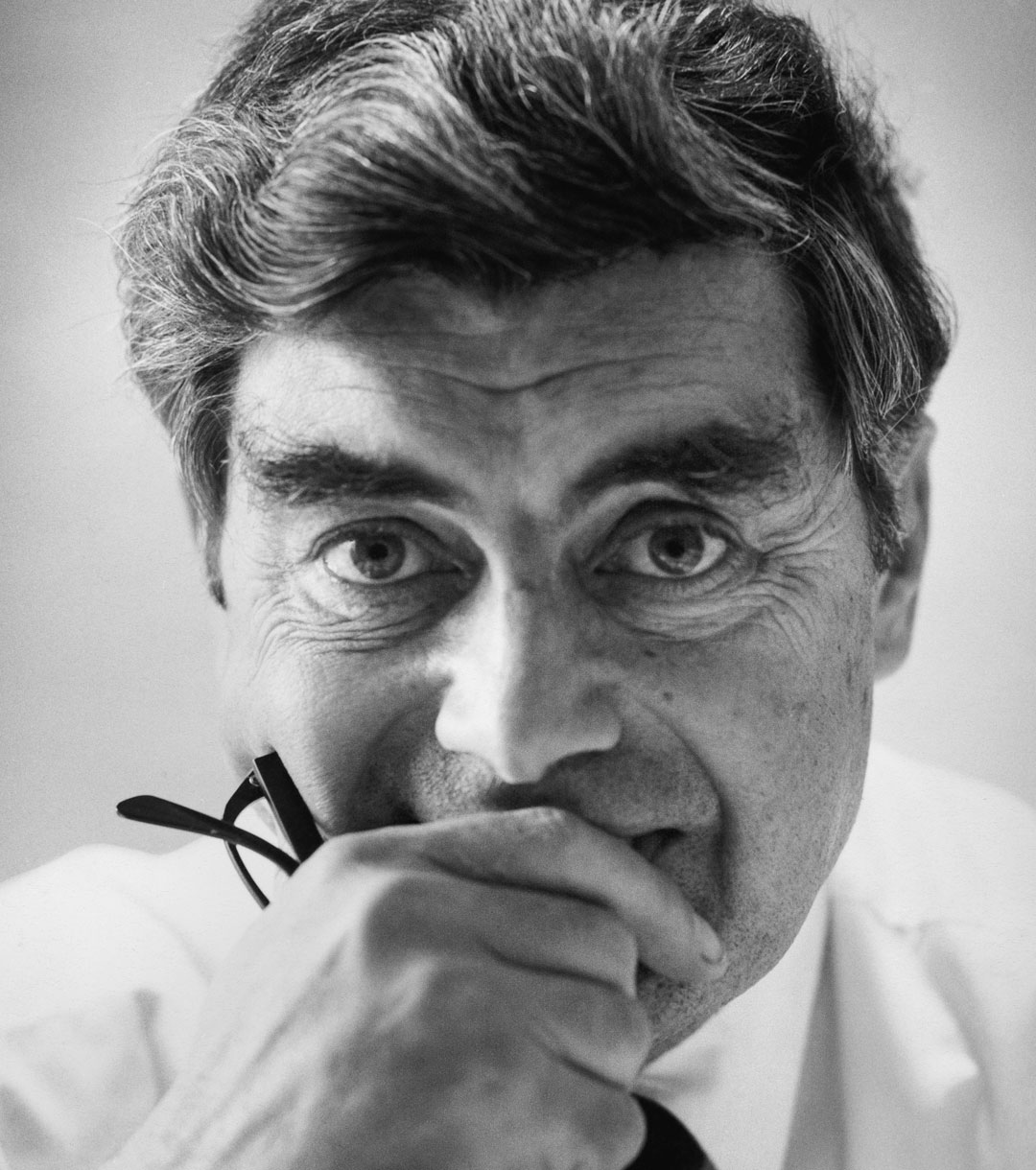 This otherwise perfunctory remark was interpreted by the photographer as a slight, Serraino says. "Although he was a fervent admirer of Mies, this statement put Stoller off, because it showed that the architect had little awareness of the serious effort involved in photographing a building," he writes. "Stoller would later photograph Mies's addition to the Museum of Fine Arts in Houston, the Lake Shore Drive Apartments in Chicago, and the Colonnade Apartments in New Jersey, but none of the architect's other substantive American work."
Seven of Stoller's Seagram images are reproduced in our book, including this one (above). Each is masterwork of clarity and composition, yet, when considered in conjunction with Serraino's texts, they're also a tantalizing suggestion of what might have been.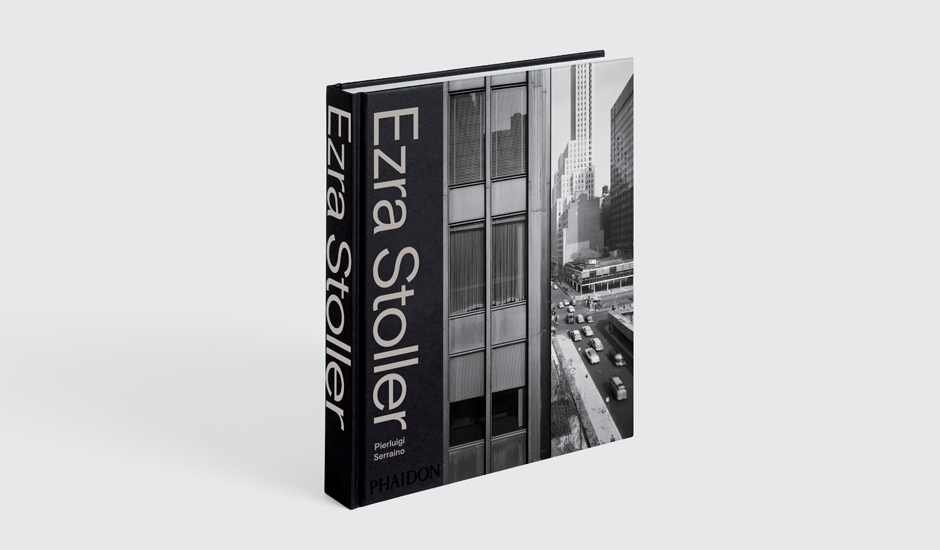 To see more of Stoller's astonishing images get a copy of Ezra Stoller: A Photographic History of Modern American Architecture - a captivating history of 20th-century Modern American architecture, as seen through the eyes of a legendary photographer. It's also one of the first books to present the breadth of Stoller's largely unseen archive of images, brought to life through exquisite color and duotone black-and-white reproductions. Find out more here.