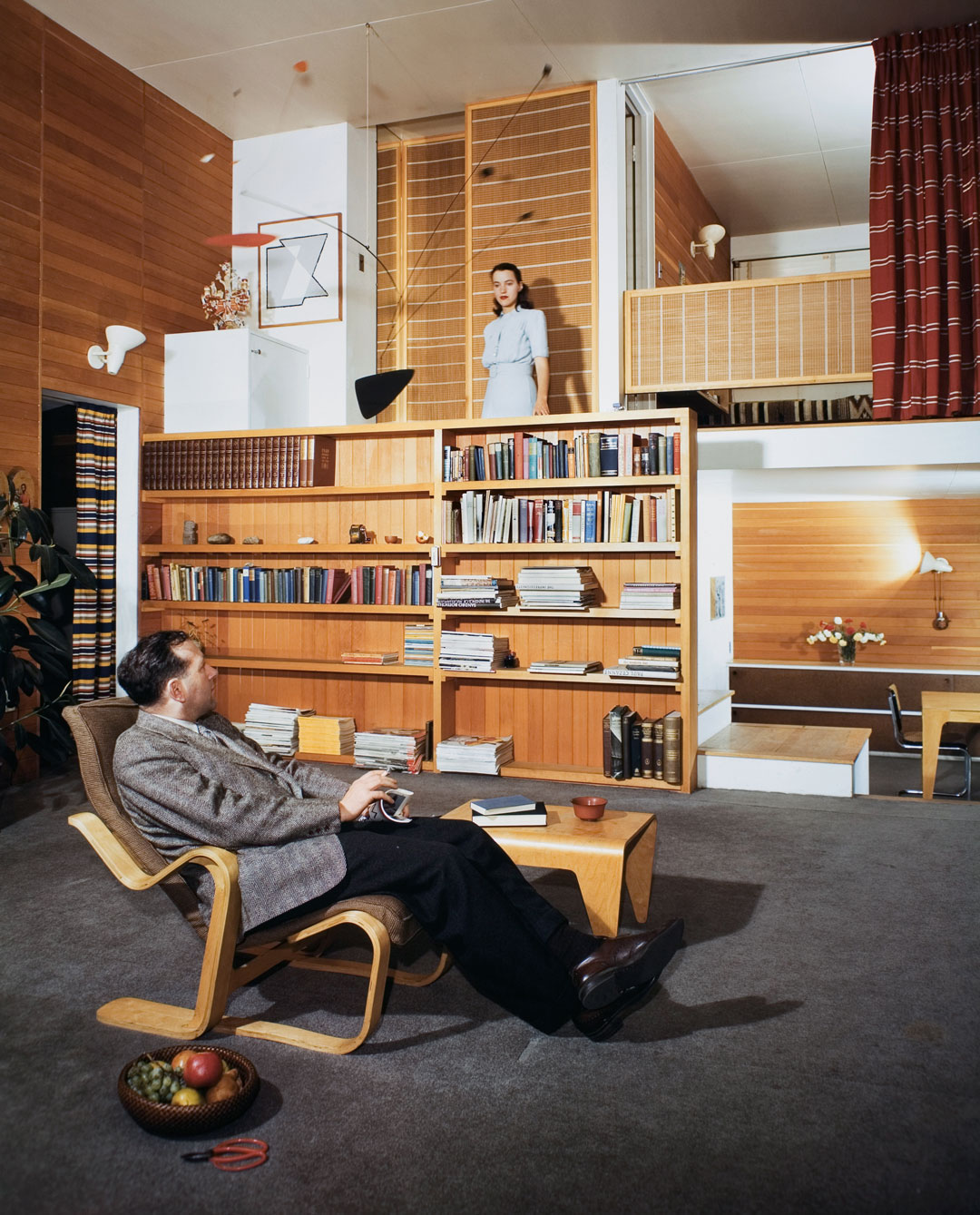 Ezra Stoller's Modern America: The Breuer House
With the help of the architect himself, Stoller captured a brilliantly cohesive vision of mid-century domesticity
The mid-century American architect Philip Johnson came up with a term to describe the effect photographer Ezra Stoller had on a building when he photographed it. The building was "Stollerized," as Johnson put it, which, as author Pierluigi Serraino explains in his new book, Ezra Stoller: A Photographic History of Modern American Architecture, meant it underwent "a process of unification, in which one photographic signature gives a sense of cohesiveness to the work of a designer."
Sometimes that clinical cohesion leaves little room for personality, or frivolity, but on other occasions, the architect's jolly domestic vibe fits in perfectly with Stoller's vision. Consider this 1940 photograph of Marcel Breuer's own home, which the photographer took when he was in his early 20s. Stoller photographed the house a year after establishing himself with his magnificent black and white photographs of Alvar Aalto's Finnish Pavilion at the New York World's Fair, and, in his opinion, Breuer, a Hungarian–American, was the Finn's natural US counterpart.
"Stoller felt a particular closeness with Breuer." writes Serraino. "He was very complimentary about the architect: 'For me, Breuer was to this country what Aalto was to Finland—certainly one of the most innovative and intelligent designers for whom I have ever worked.' Stoller's high regard for Breuer was long-lasting and lead to some of the finest renditions of the architect's small-scale, residential work."
One of the most intimate and evocative of these is Stoller's shot of Breuer's house. The architect and his wife (and former secretary) Constance Crocker Leighton, pose in the shoot, on which Stoller's own wife also assisted, modelling an idealized mid-century domestic set-up, replete with modern art, well-stocked (though not overly stacked) bookshelves, and (if you look closely at Breuer's right hand) a smoldering cigarette. In one frame, the unification and cohesiveness of Breuer's vision is complete.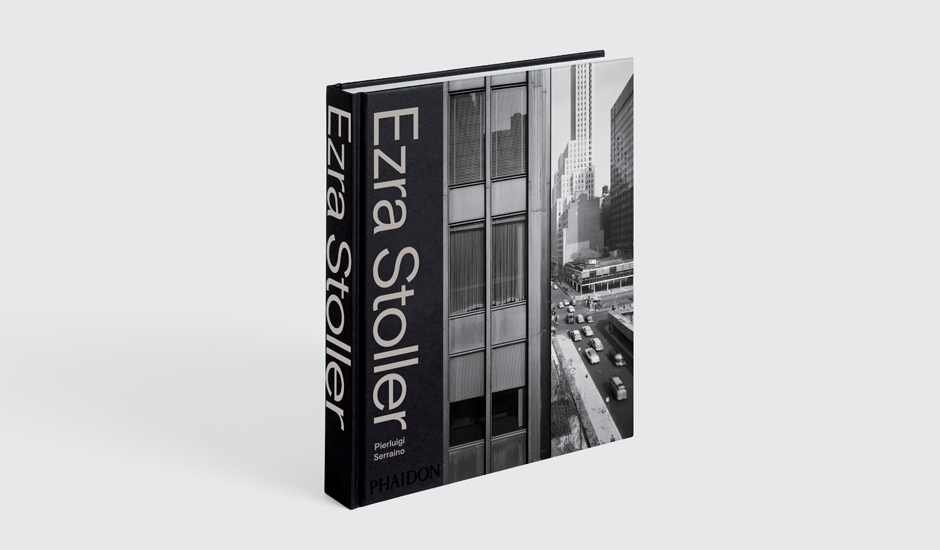 It is impossible to overstate the importance of photography's role in shaping the world's perception of architecture. And towering above the ever-growing crowd of image-makers is Ezra Stoller, an architectural photographer of immeasurable consequence in documenting the history of modern architecture - both known and unknown - in the United States and beyond. Ezra Stoller: A Photographic History of Modern American Architecture is a captivating history of 20th-century Modern American architecture, as seen through the eyes of a legendary photographer. It's also one of the first books to present the breadth of Stoller's largely unseen archive of images, brought to life through exquisite color and duotone black-and-white reproductions. Find our more here.