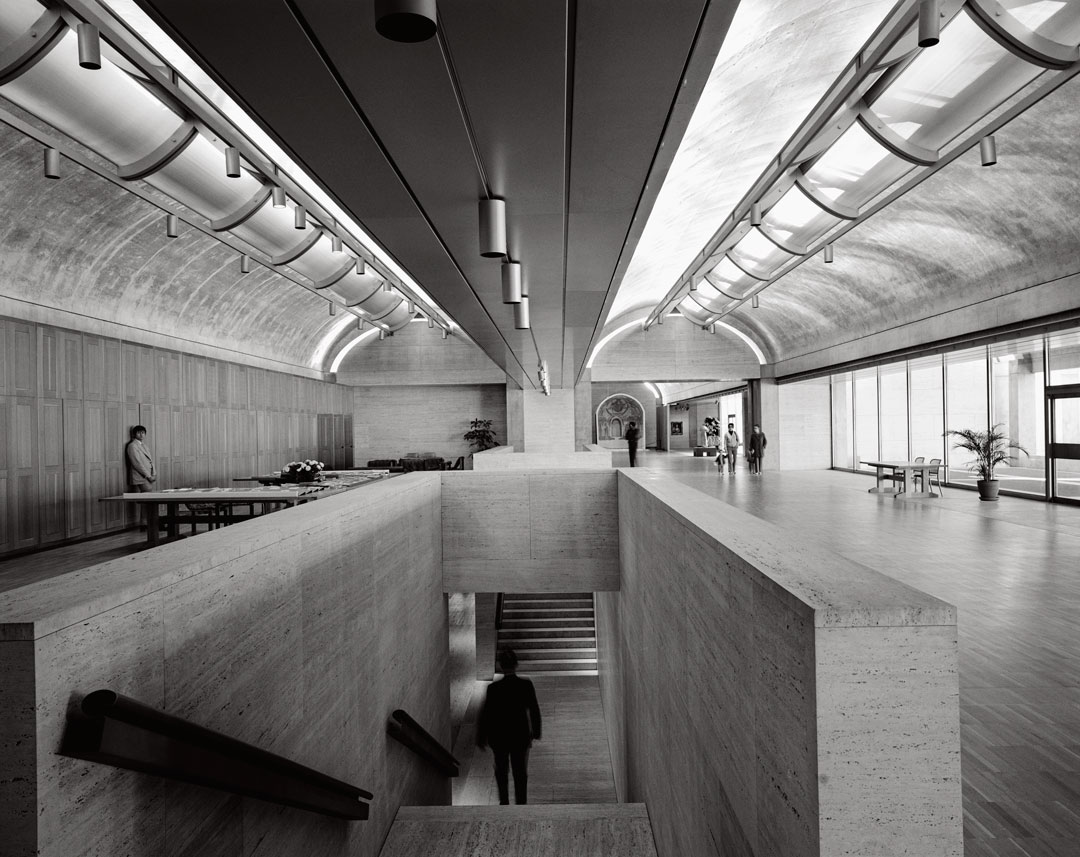 Ezra Stoller's Modern America: Kimbell Art Museum
The symbolic breadth of Kahn's buildings resonated deeply with Stoller, and he shot them for love not money
Ezra Stoller was perhaps the greatest architectural photographer of his generation, capturing the important buildings in post-war America with unparalleled clarity and vision. Yet he was also, strictly speaking, a commercial photographer, rather than a fine-art practitioner, as most of his work was commissioned by architects themselves or magazines that covered architecture.
Stoller had no problem with this description, writes the author and practicing architect, Pierluigi Serraino, in his new book, Ezra Stoller: a Photographic History of Modern American Architecture.
"On the contrary, he was very much aligned with the practice of architectural photography, which, by its very nature, is a commercial pursuit, involving a negotiation between the person commissioning the work, the photographer making the work, and the resulting photography," Serraino goes on to explain.
However, Stoller did, very occasionally, shoot buildings for pleasure, without receiving a formal commission. He returned to Frank Lloyd Wright's masterpiece, Fallingwater, in 1971 (a building he first shot in 1963 at the behest of Arthur Drexler, then curator and director of MoMA's department of architecture and design) to capture the house as a personal project, and also visited Wright's Florida Southern College in Lakeland for the same reason.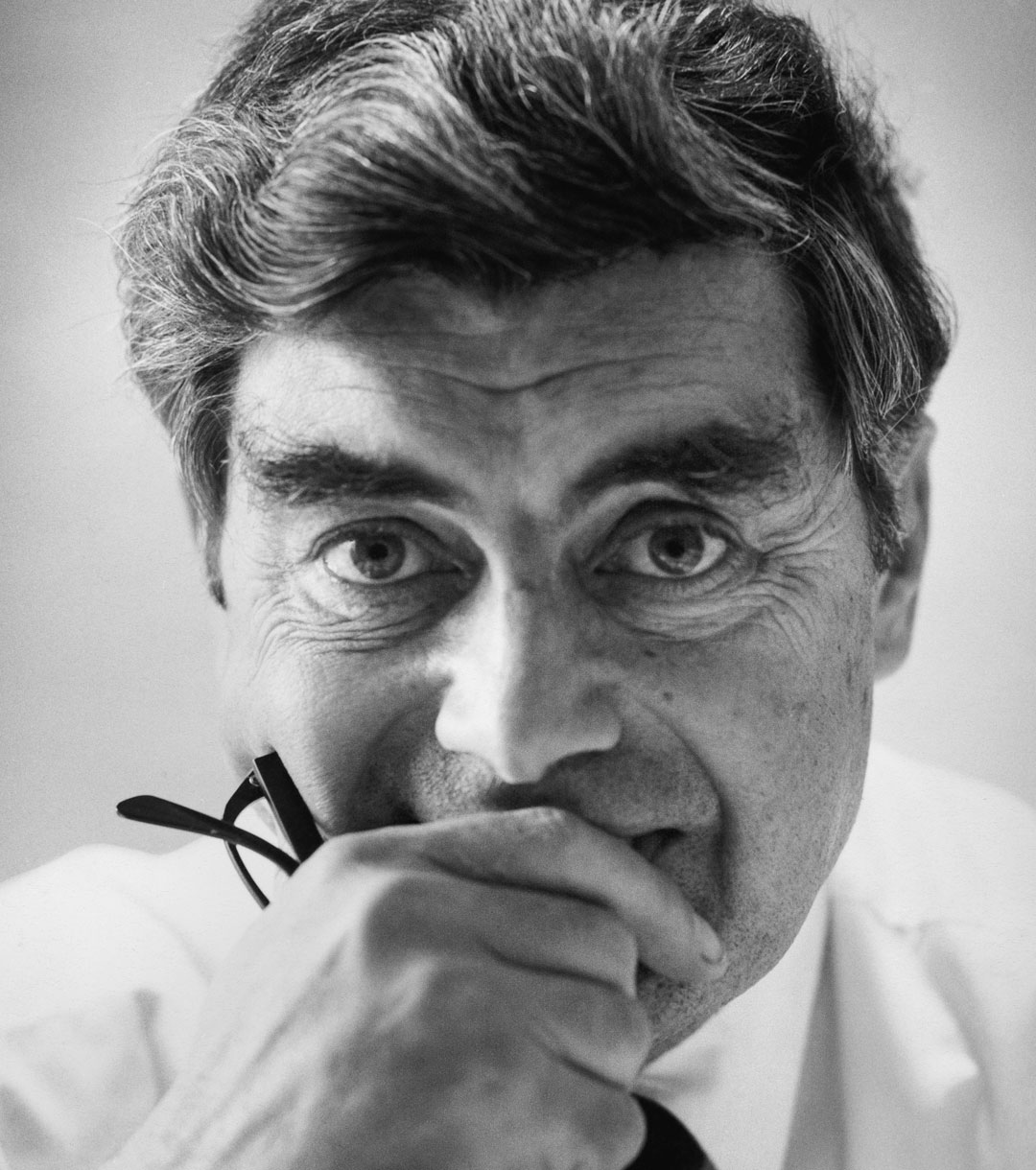 Indeed, his self-commissioned projects weren't limited to the work of Wright – an architect Stoller undoubtedly admired. He also took his large-format camera to La Jolla, California, to photograph the Salk Institute, created by another kindred spirit, Louis Kahn.
"For Stoller, Louis Kahn was a revelation," writes Serraino. "The symbolic breadth of Kahn's buildings resonated deeply with Stoller. His poetic and philosophical approach to design was encrypted in all of his projects, and Stoller, being an experienced reader of architecture, understood Kahn's message.
"He photographed the Kimbell Art Museum in Fort Worth, Texas, on commission [above], and the Salk Institute in San Diego, of his own accord, producing a sizable portfolio for each."
However, Stoller's admiration for Kahn's work didn't prevent the photographer from passing judgement on the architect's less successful projects.
"Stoller met Kahn in person for the first time during an assignment to photograph the Olivetti-Underwood Factory in Harrisburg, Pennsylvania, in 1969—one of Kahn's lesser-known designs. The architect was lamenting the poor quality of the execution," writes Serraino. "Stoller noted, 'Despite not fully realized details and often sloppy construction, the power of Kahn's concepts and his handling of light and space (as in the Kimbell) carried the day.'"
Regardless of his minor flaw, the photographer had ambitions to photograph more of Kahn's buildings – an architect with whom he felt a strong, personal connection.
"Stoller was booked to photograph Kahn's National Assembly Building in Dhaka, Bangladesh, in 1980" writes Serraino. "Unfortunately, due to political turmoil, the job was cancelled—an outcome that Stoller deeply regretted.
"Kahn was evidently the architect Stoller could relate to the most in terms of his ability to imbue his buildings with a symbolism and spirituality that transcended the constraints of his practice, as well as the approach of his peers."
To see more of Stoller's pictures of Kahn's works, as well as much, much more, order a copy of Ezra Stoller: a Photographic History of Modern American Architecture here. The book is a captivating history of 20th-century Modern American architecture, as seen through the eyes of a legendary photographer. It's also one of the first books to present the breadth of Stoller's largely unseen archive of images, brought to life through exquisite color and duotone black-and-white reproductions.