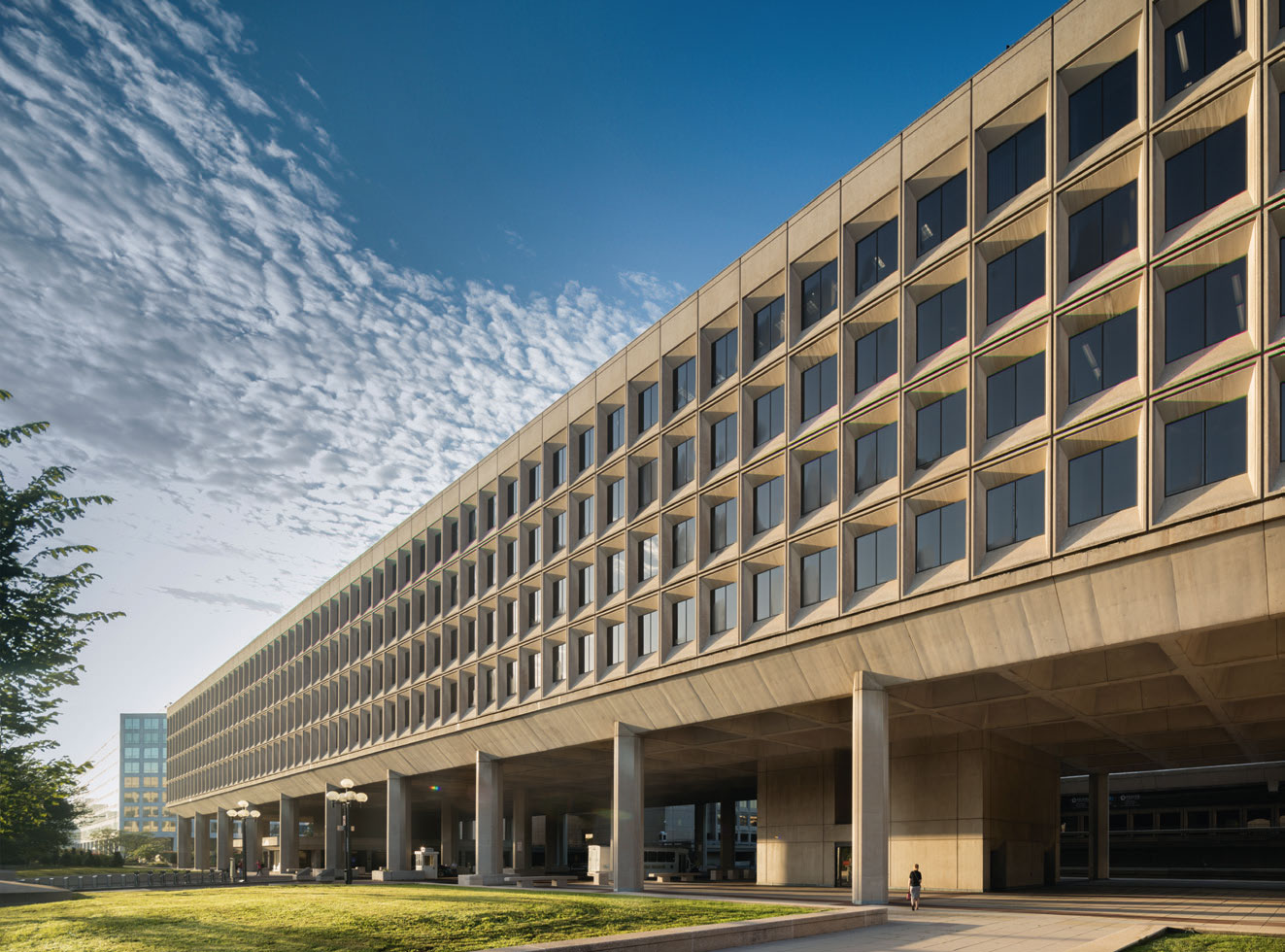 A Brutal tour of Washington D.C.
From the FBI building to the city's subway, here are some highlights from our Brutalist tour of the US capital
British Brutalist buildings tend to be housing blocks or other civic structures, such as shopping centres or car parks. The story is a little different over in the US, where the Brutalist commissions still came from the public purse, but are more often federal government buildings.
So, when we came to stage a US Brutalist bus tour - in honour of our new Atlas of Brutalist Architecture - the most obvious city to motor around was the capital, Washington D.C..
The architectural journalist and author of our Mid-Century Modern Architecture Travel Guide: East Coast USA, Sam Lubell hosted the tour, which took a select group of architecture aficionados – including representatives from National Public Radio, the National Trust for Historic Preservation, and the AIA's Architect Magazine – around a handful of D.C. landmarks, some better known than others.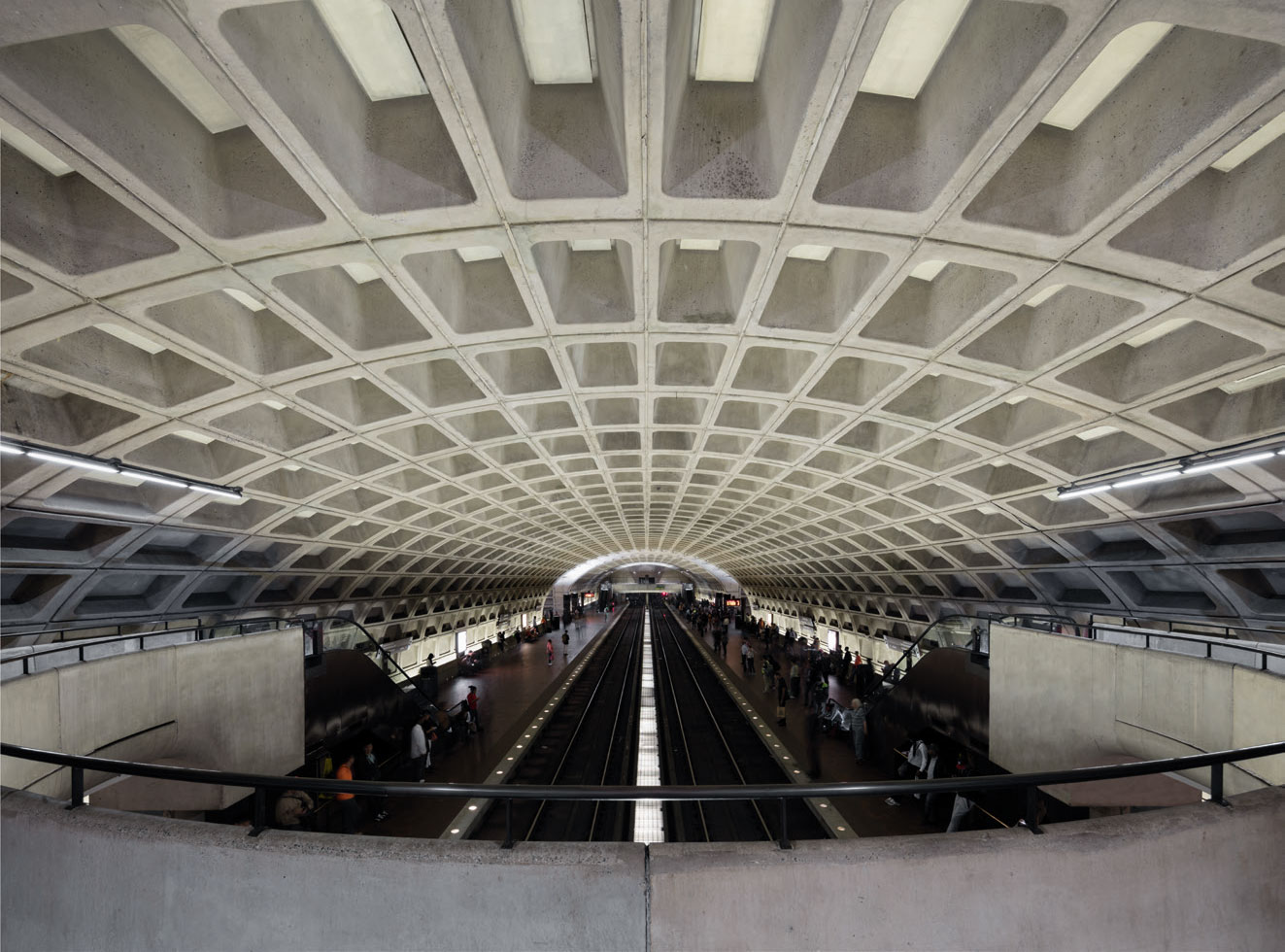 The bus stopped at The Robert C. Weaver Federal Building, headquarters of the United States Department of Housing and Urban Development. Overseen by the Bauhaus master, Marcel Breuer, the building's "double-Y-shaped structure was a rejection of previous federal buildings' classical columns, pediments, and backward-looking culture, representing a government modernized through machinelike organization," explained Lubell.
Passengers also stopped off at the James V. Forrestal Building, a "U-shaped Brutalist complex encompassing three structures, clad in sum-shielding grids of deeply recessed precast concrete windows" according to Sam. The fortress-like J Edgar Hoover building, home to the FBI; also figured on the tour. With an original building cost of $126 million, "it was the most expensive federal building ever constructed," said Lubell.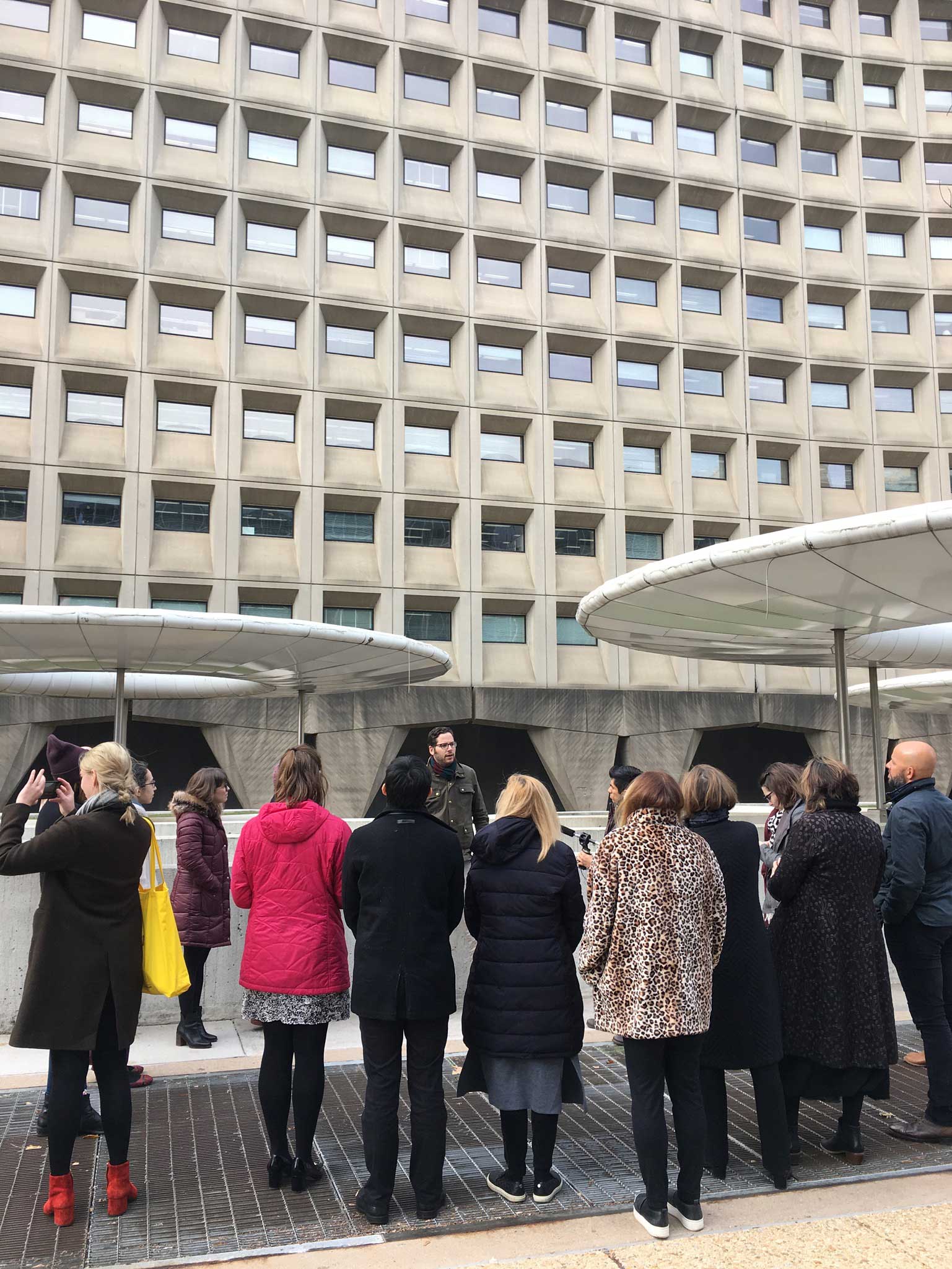 Attendees also dropped by the Metro Center station, which forms part of the city's subway system, and holds a special place in Lubell's heart. Its architect, Harry Weese, remains deeply underrated, according to Lubell "A renowned booster of cities over suburbs, Weese took a 1966 tour of world mass transit systems and decided his needed to be as monumental as the city's public buildings," Lubell explained. "He created a kit of parts, including massive concrete vaults lined with coffered precast panels, lit by recessed fixtures below station platforms."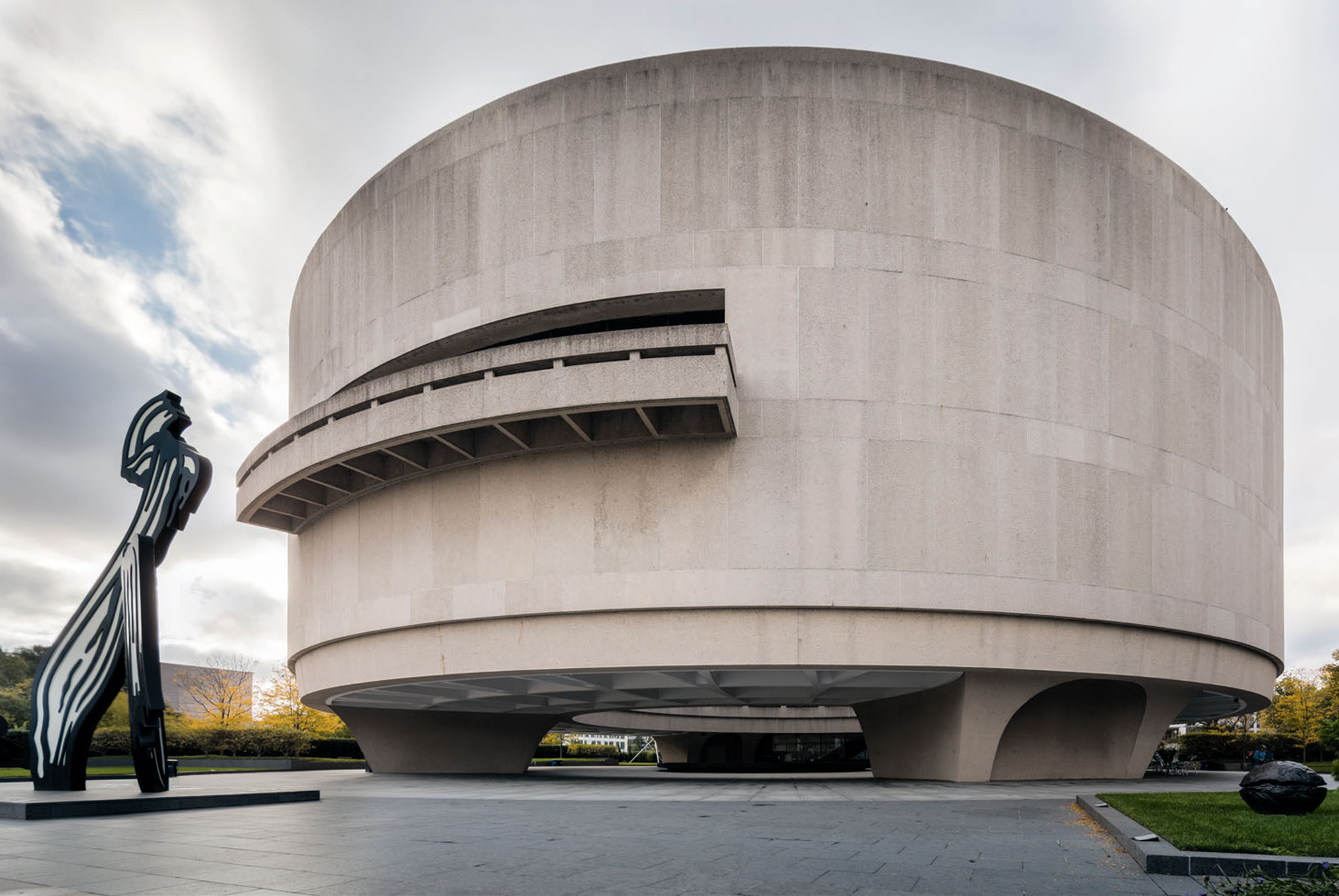 The bus also drew up beside some better-known, more widely visited landmarks, such as the Hirshhorn Museum, created by architect Gordon Bunshaft, a specialist in human-friendly Brutalism, who envisioned the hollow-centered, elevated cylinder, floating above four acres of landscaped sculpture gardens on curved concrete legs, as a large piece of functional sculpture.
Finally, the bus ended up at he National Building Museum, where guests received a Phaidon tote bag stuffed with copies of our new Atlas of Brutalist Architecture and Mid-Mid-Century Modern Architecture Travel Guide: East Coast.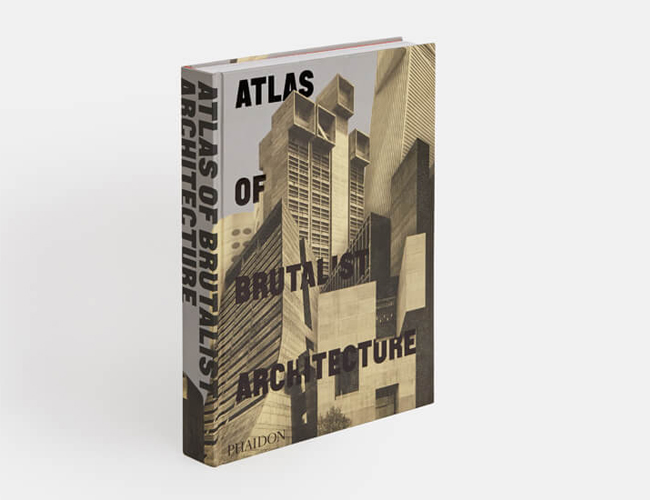 Like the look of these places? Enjoyed Sam's commentary? Then why not strike out on your own. You can find out more about all these places by ordering a copy of Atlas of Brutalist Architecture here; and Lubell's Mid-Century Modern Architecture Travel Guide: East Coast here.