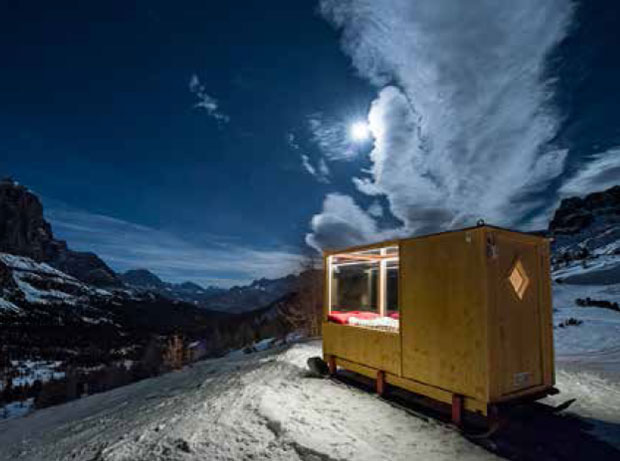 Miracles of Mobitecture - The Starlight Room
Raniero Campigotto's camping cabin in the Dolomites is set on skis, built by artisans - and perfect for stargazing
Adaptable, intelligently put together, responsive to local conditions and able and willing to travel almost anywhere with ease - but enough about you, we're here to tell you about mobitecture. What's mobitecture we hear you ask? Well it's mobile architecture and Mobitecture is the name we've smartly bestowed on it in our latest book.
Mobitecture looks at 250 examples of mobile architecture from around the world that enable the almost universal dream of upping sticks, moving somewhere and changing the way your world looks. The structures in it roll, inflate, unfold, flat-pack or pop-up, slide on sleds and float across water in a book that brings together a spectacular collection of structures in which to revel, live, work, pause - or just simply escape.
As winter takes hold, we're highlighting some of the sled-based structures in it. Buildings on runners that can be pulled, pushed or flown and dropped anywhere in the world covered in snow. Today we're looking at Raniero Campigotto's Starlight Room.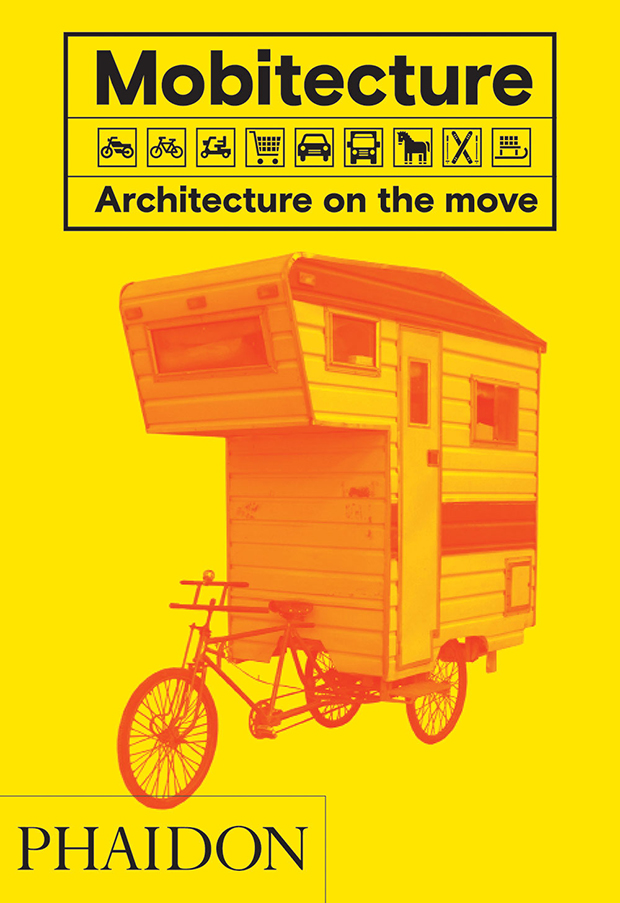 A lonely cabin for altitudinous camping, the Starlight Room is a remote glazed hut with the Dolomites as its dramatic backdrop. Set on skis, the insulated double room is available to rent. Built by local artisans with simple materials, its timber-framed structure is dominated by glass panels that give 180-degree views of the stunning snowy scenery outside.
Serviced by the designer/ architect's nearby mountain lodge, visitors can enjoy delicious local food and wine in the peaceful setting at an altitude of 2,055 metres (6,742 feet). Far from the madding crowd and perfect for star-gazing, it can be reached by bike, snowmobile or snowshoe for a memorable isolated break. Take a closer look at it and the other 249 structures in Mobitecture in the store now. And check back tomorrow for another sled-based structure from Mobitecture.