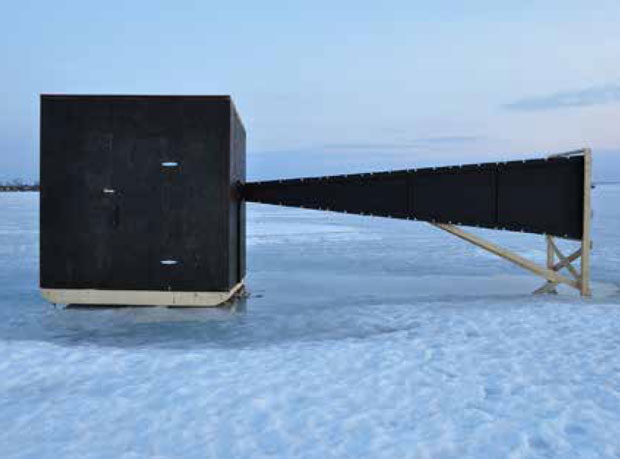 Miracles of Mobitecture - The Sound Booth
Barry Prophet's hut on Lake Nipissing, Ontario is a listening room for the sounds generated on the outside
Each of the 250 structures from around the world in our new book Mobitecture are unique in their own way even though all of them have one special thing in common: They all move. Some of them roll, some of them inflate, some unfold, and some even pop-up, slide on sleds or float across water.
This week we've been highlighting some of the sled-based structures in it. Buildings on runners that can be pulled, pushed or flown and dropped anywhere in the world. Today we're looking at Barry Prophet's Sound Booth.
Part of the WKP Kennedy Gallery's 'Ice Follies' exhibition in 2010, the Sound Booth is an acoustic sound art generator set up on frozen Lake Nipissing in Ontario's North Bay. Created by composer, percussionist and sculptor Barry Prophet, the two-piece installation comprises a fishing cabin, with a long 'resonator' extending from one wall.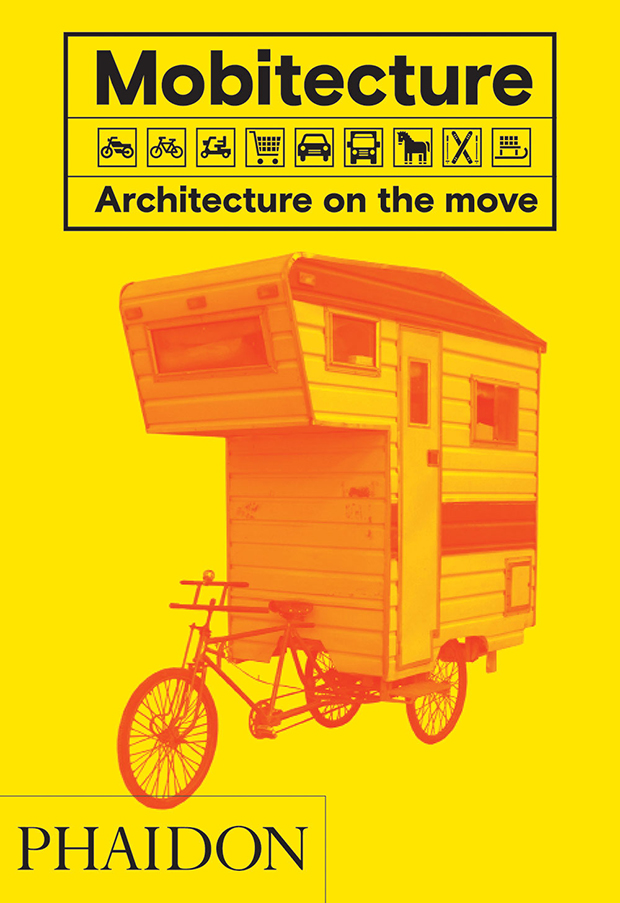 The hut is a listening room for the sounds generated outside by a cylindrical music box made from pipe, threaded rod, steel bolts and repurposed stainless steel trays. When activated, the device makes a sound not unlike cracking ice. Sitting on a custom-built sledge, the project was towed to the site across the lake's icy surface.
Like what you've seen in our stories this week? Then take a closer look at all the 250 structures in Mobitecture in our store now.