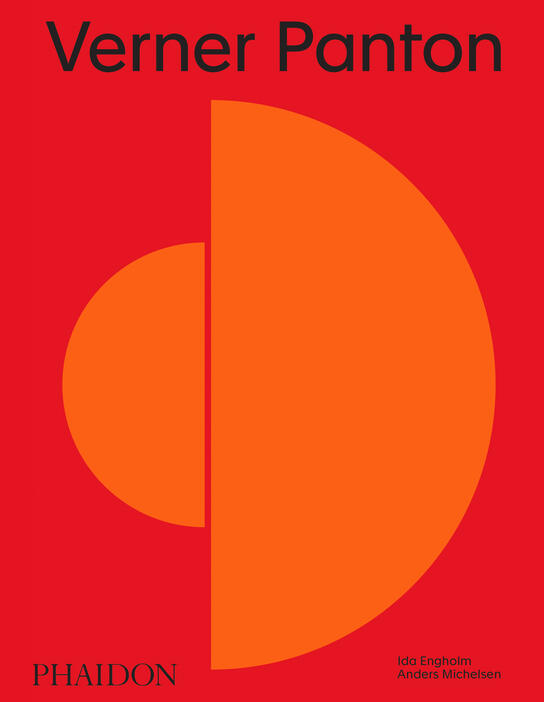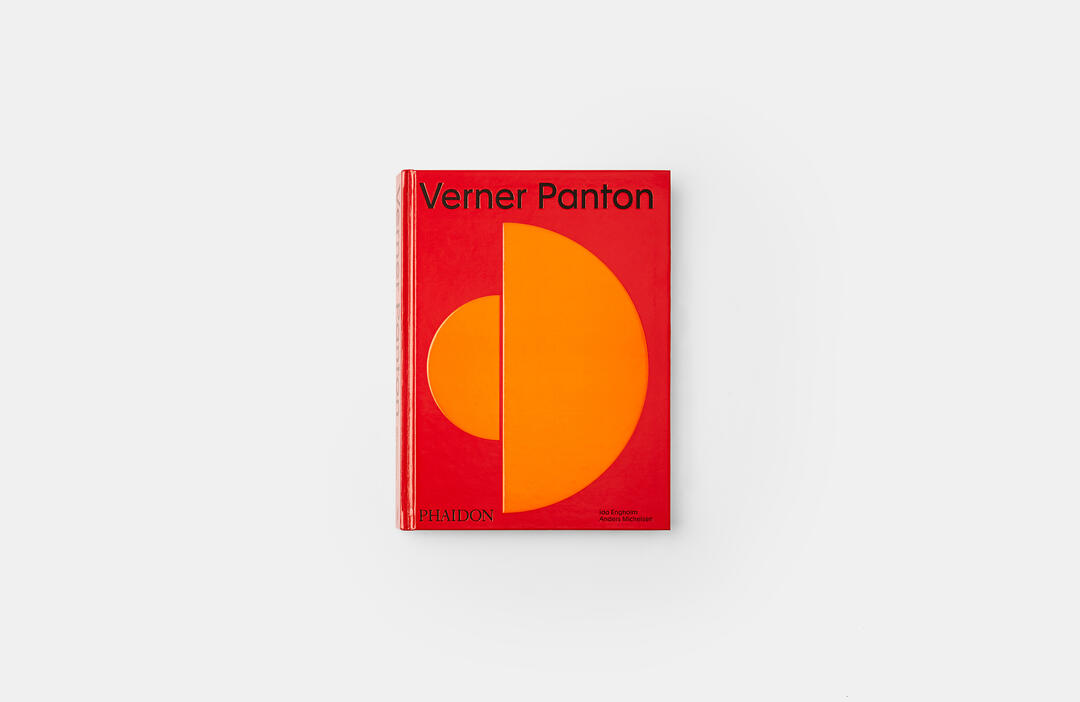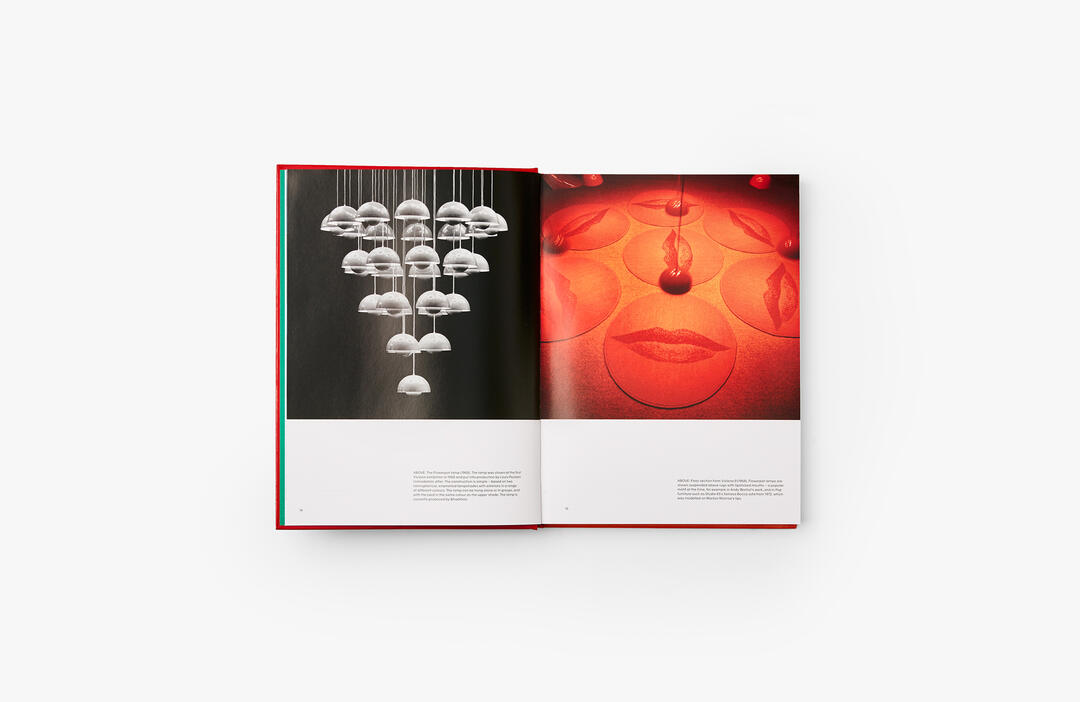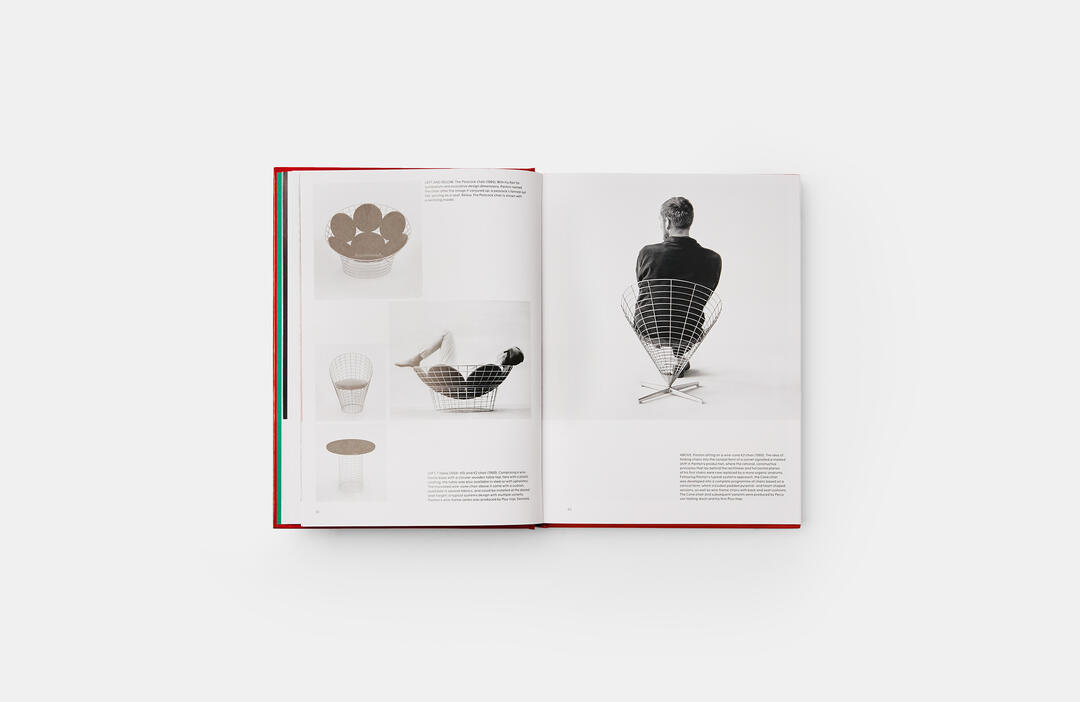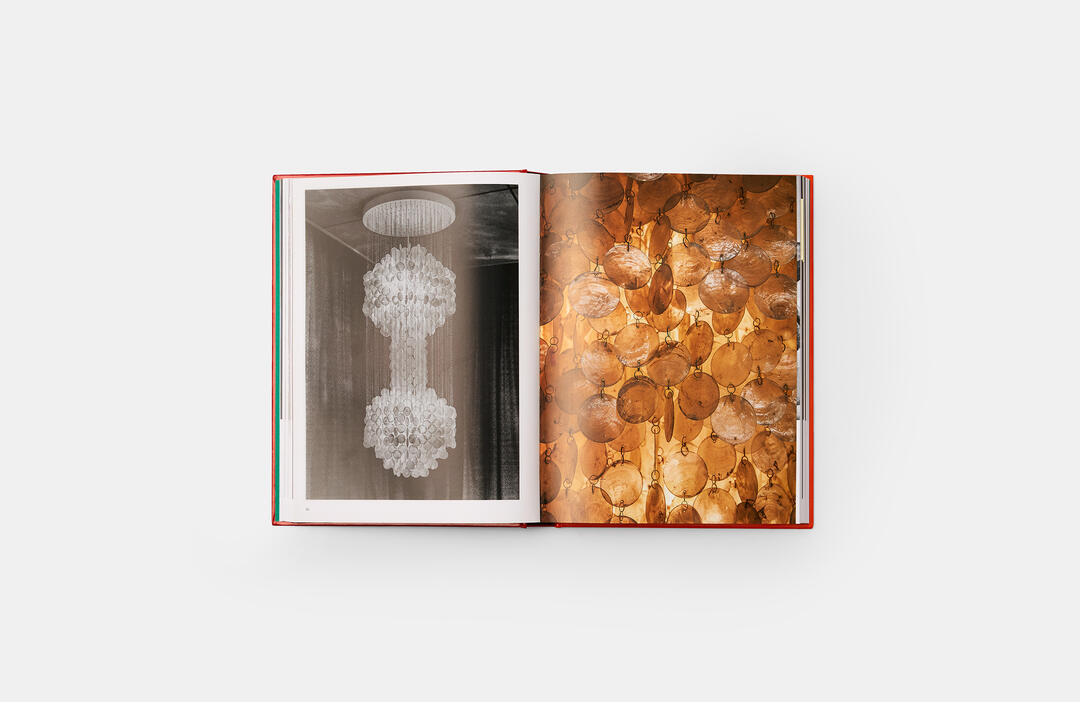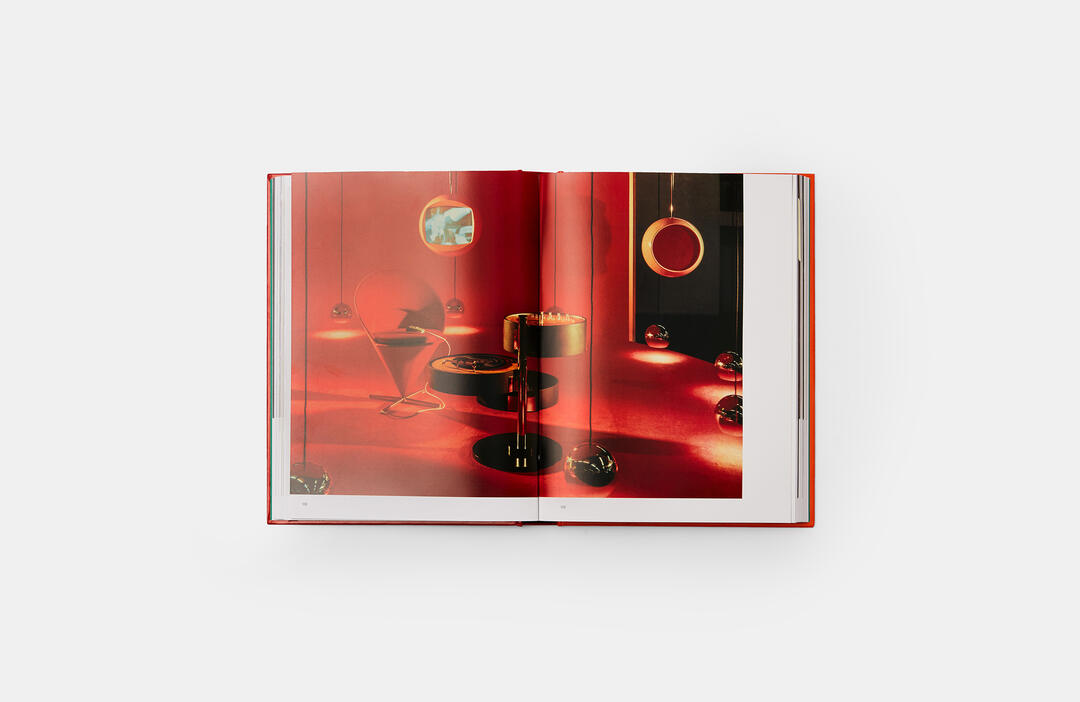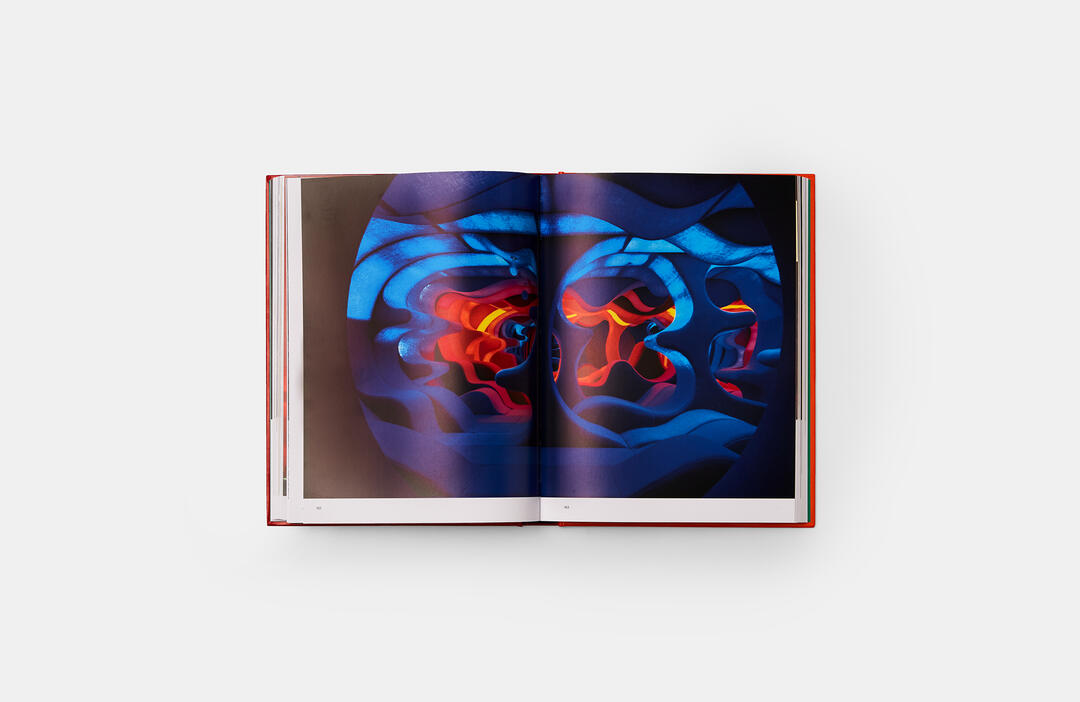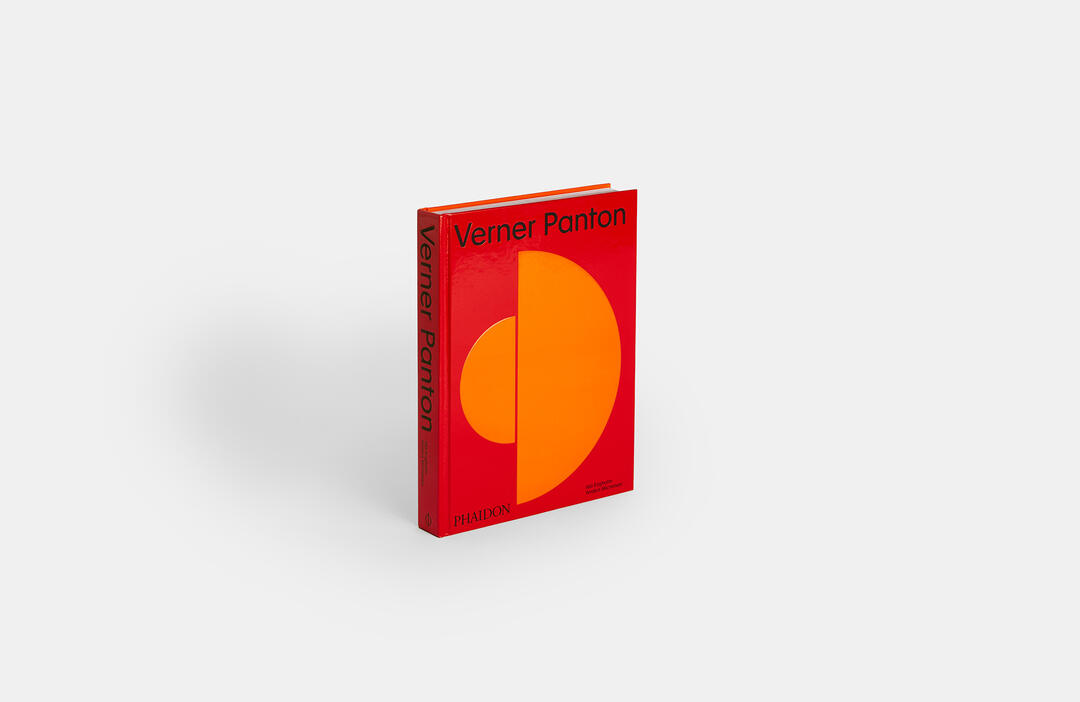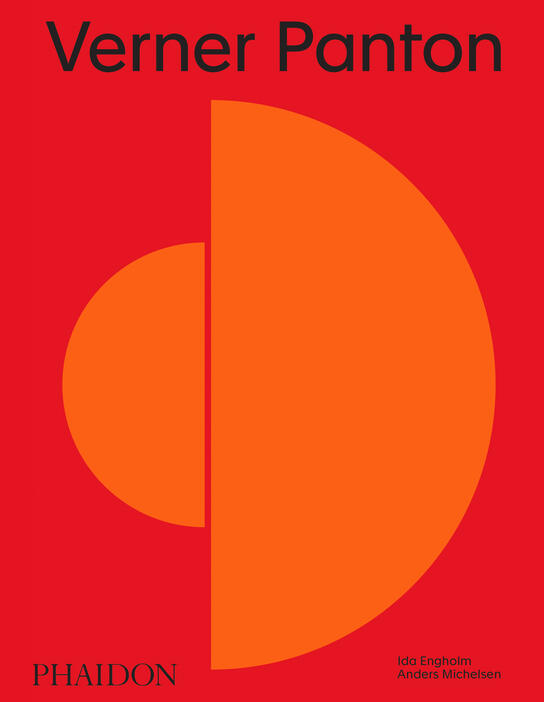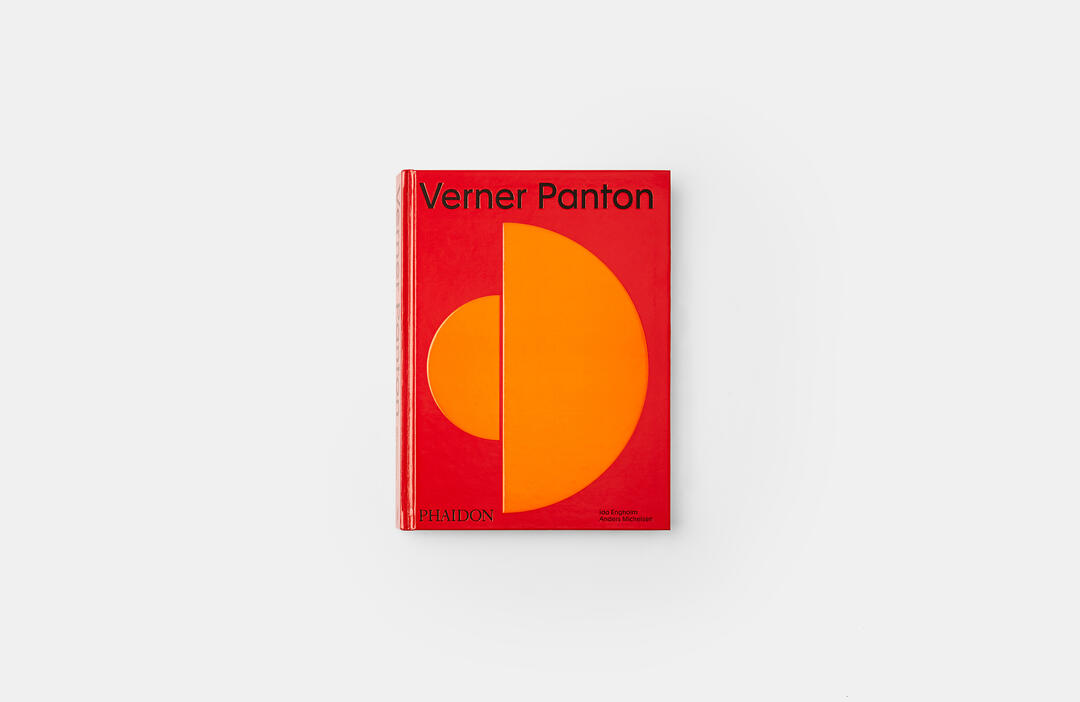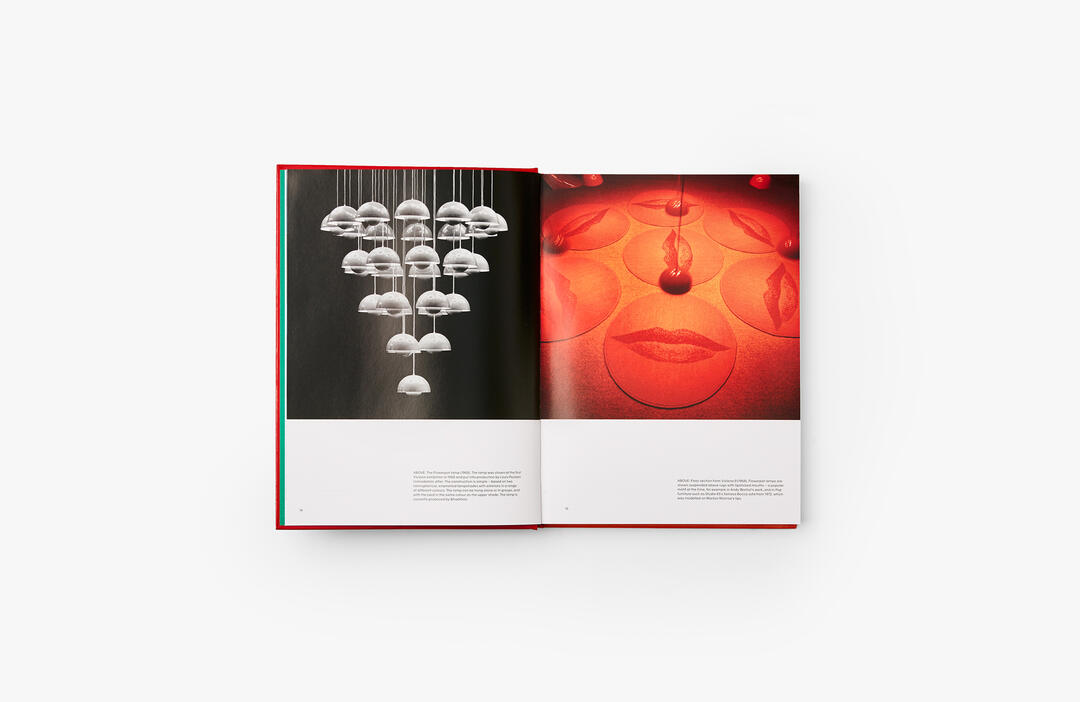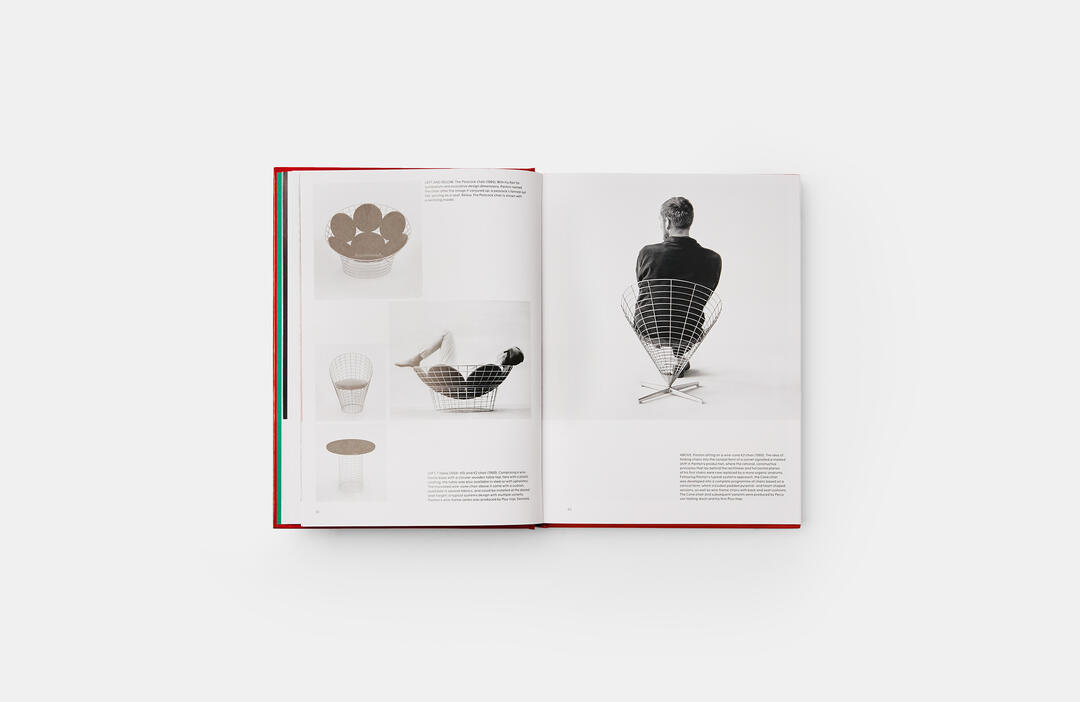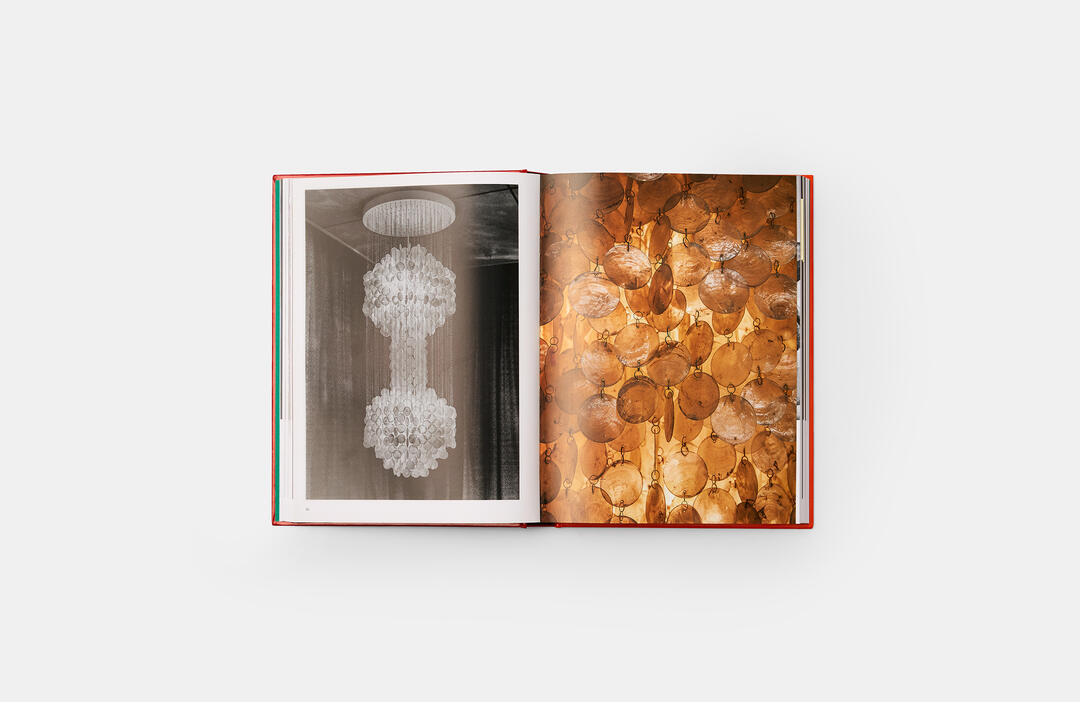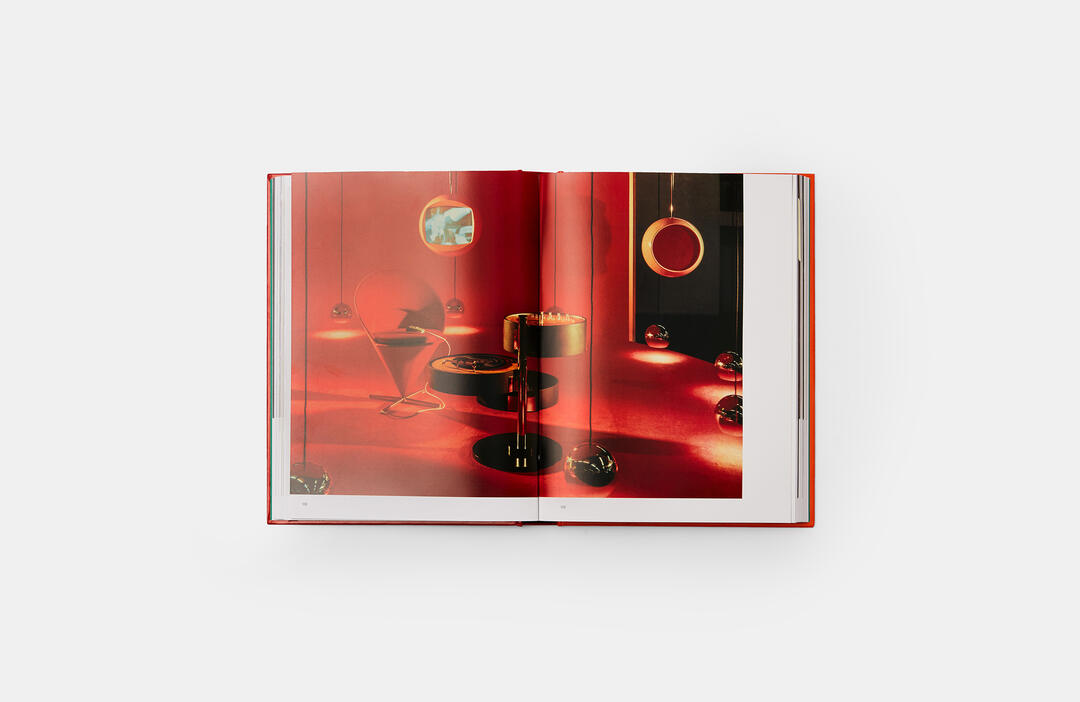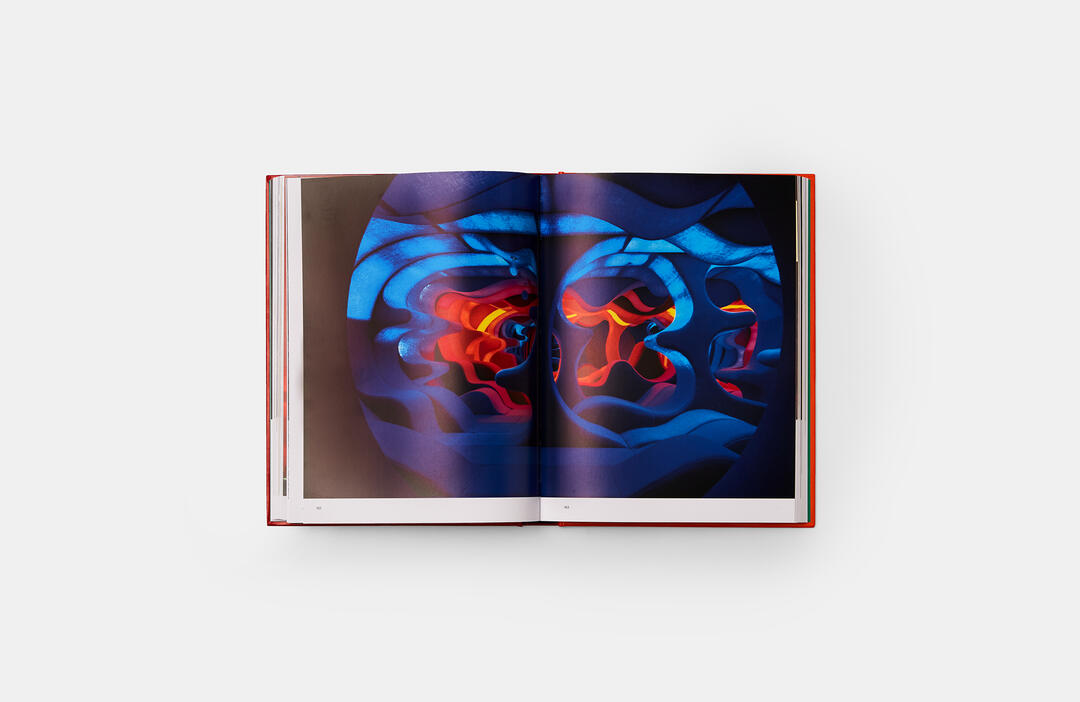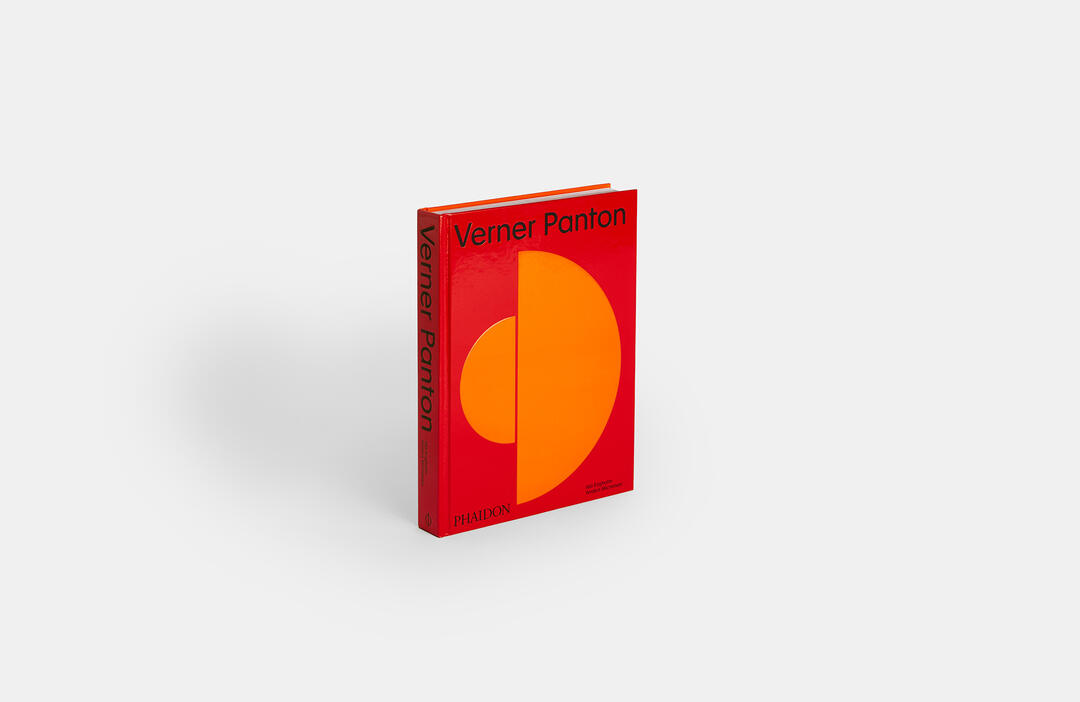 Verner Panton
A comprehensive monograph on one of the world's most influential and recognizable postwar designers
The uncompromising bad boy of postwar Danish design, Verner Panton created enduring icons of pop culture, beloved the world over. He broke with the Scandinavian tradition of handcrafted teak-wood furniture to pioneer the use of plastic, fibreglass, synthetic fabrics, and industrial mass production, and this thoroughly researched and exhaustively illustrated book examines Panton's ground-breaking approach to environments, systems, patterns and color. Panton's oeuvre is a truly pioneering achievement, the wide-ranging influence of which is still felt today.
Containing a wealth of images, including hand-drawn sketches by Panton, personal photographs, and advertisements from the official Panton archive, this monograph documents the astonishing breadth of Panton's work, from candlesticks and clocks to the seminal S Chair and Living Tower, to total floor-to-ceiling interiors, encompassing textiles, lighting, and furniture.
This book is organized thematically with Panton's unique approach to environments, systems, and vividly illustrated patterns, and features a comprehensive, illustrated chronology of Panton's works, including many unrealized projects.
Specifications:
Format: Hardback
Size: 290 × 214 mm (11 3/8 × 8 3/8 in)
Pages: 336 pp
Illustrations: 359 illustrations
ISBN: 9780714877167
Born in Denmark but spending most of his life in Switzerland, Verner Panton studied with lighting designer Poul Henningsen and worked for architect-designer Arne Jacobsen, both profound influences.
Ida Engholm is associate professor at the Royal Danish Academy of Fine Arts.
Anders Michelsen is associate professor at the University of Copenhagen.
"The Panton "S" chair is officially the sexiest chair ever made. It has appeared on the cover of Vogue... [and] has become such a classic piece of furniture, and has been so widely copied that it's hard to understand just how revolutionary it was when it first appeared."—Independent
"Whether his name is familiar or not, Panton's variously modular, biomorphic, brightly colored furniture; his op art fabrics; and his concept of interiors as visually continuous environments - are embedded in the collective postwar unconscious."—New York Times
"Looks to be the definitive work on the great man... The book is pretty much what you would expect of Phaidon too. A chunky, large-format book that covers 336 pages, this 'comprehensive monograph' pack in everything you need to know about one of the world's most influential and recognisable postwar designers... This book is packed with images, including hand-drawn sketches by Panton, personal photographs, and advertisements from the official Panton archive. Almost everything is here, from candlesticks and clocks to the seminal S Chair and Living Tower, as well as the floor-to-ceiling interiors, encompassing textiles, lighting, and furniture..."—RetroToGo.com
"A new monograph dedicated to one of Denmark's most prominent post-war designers... includes hand-drawn sketches, archival material and insight into his playful use of pattern and colour."—Crafts
"The irony of being celebrated as an icon of contemporary design would not be lost on Verner Panton. Two decades have passed since the Danish designer's death, but as we dive head-first into a world of political and economic unrest, the desire to break social convention that defined his work in the 1960s and 70s is as enticing now as it was then."—AnOthermag.com
"This fascinating new comprehensive monograph is a vibrant exploration of the life and work of this post-war designer... Like Panton's designs, the 359 illustrations throughout the volume create a visual narrative that's colourful and uncompromising. Every chapter presents his furnishings, accessories and spaces using a blend of mesmerising images and thorough research.. Once you open this daring volume, it's impossible to close. Perfect for design lovers, it's an ideal illustration of how optimism, critical thinking - and an insistence on joy - are always in style."—Identity Magazine (United Arab Emirates)
"...Catalogs the wealth of bright, futuristic designs that Panton envisioned."—WSJ Magazine
"Verner Panton was a designer unabashed by posturing, pontificating and – if his portraits are anything to go by – posing. His S Chair (made by Vitra) may be his best-known creation, but this run-down of the rabble rouser's work will leave readers baffled and aching to visit Spiegel's Hamburg HQ for a glimpse of what the future used to look like (think Kubrick on ketamine)."—Monocle Magazine
"Panton became one of the most established and seminal designers of the 20th century, known for his immersive, saturated environments, maximalist textiles, playful furniture and definition-defying lighting. Phaidon's new monograph [...] is a hefty, comprehensive and visually sumptuous (if at times dizzying) survey... Perhaps it's time we revisit the mad, maximalist, technicolor riot that is Verner Panton."—Blueprint
"[Panton's] work straddled across various schools, from Bauhaus to Postmodernism via Pop Art... He poured singular ambition in every project Panton frequently developed his designs as part of Gesamtkunstwerk interiors... Tellingly, his designs still work well as stand-alone objects, which explains why so many manufacturers have reintroduced them... The Panton estate [ensures] the great man's designs are neither distorted nor forgotten. This book shows why their work is important."—World of Interiors
"Fresh nostalgia for this groovy brand of futurism is bound to be fueled by [this] new monograph... Containing a veritable trove of archival photographs, advertisements and sketches, the glossy red hardcover considers the trailblazing designer in sections investigating the themes of environments, colors, systems and patterns."—1stdibs