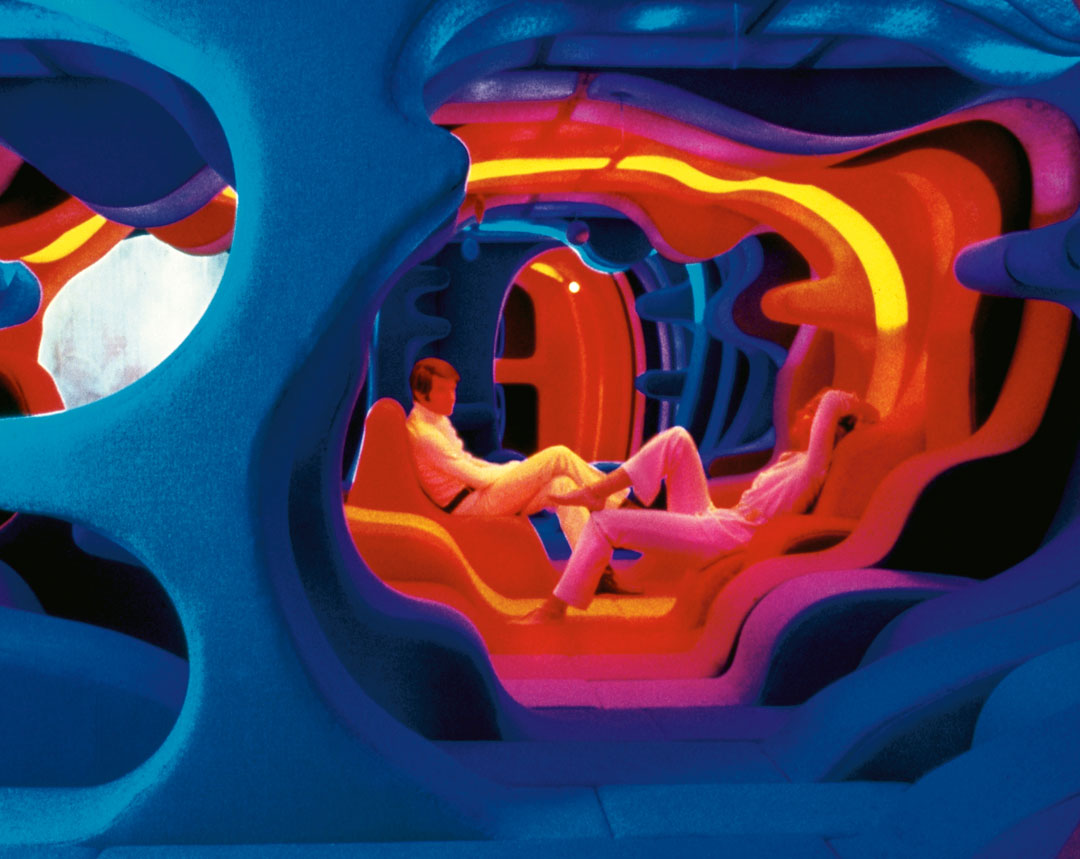 The plastic pleasure-boat worlds of Verner Panton
How the Danish designer worked with a chemical manufacturer to create a new world of interior design - on water
Today, most of us agree that, from an environmental perspective, we should keep plastics out of the ocean. However, only a few decades ago, one international manufacturer filled a ship with these synthetic materials and floated it down the Rhine, to advertise the new environments Danish designer Verner Panton could create from their wondrous materials.
"The Visiona exhibitions were produced in collaboration with the German chemical group Bayer AG, and took place on ships floating on the Rhine in Cologne," explains our book Verner Panton.
The shows, which ran in their initial iteration from 1968 to 1971, were timed to coincide with the Cologne Furniture Fair, and staged to introduce the German buyers to the decorative possibilities of synthetic home furnishings.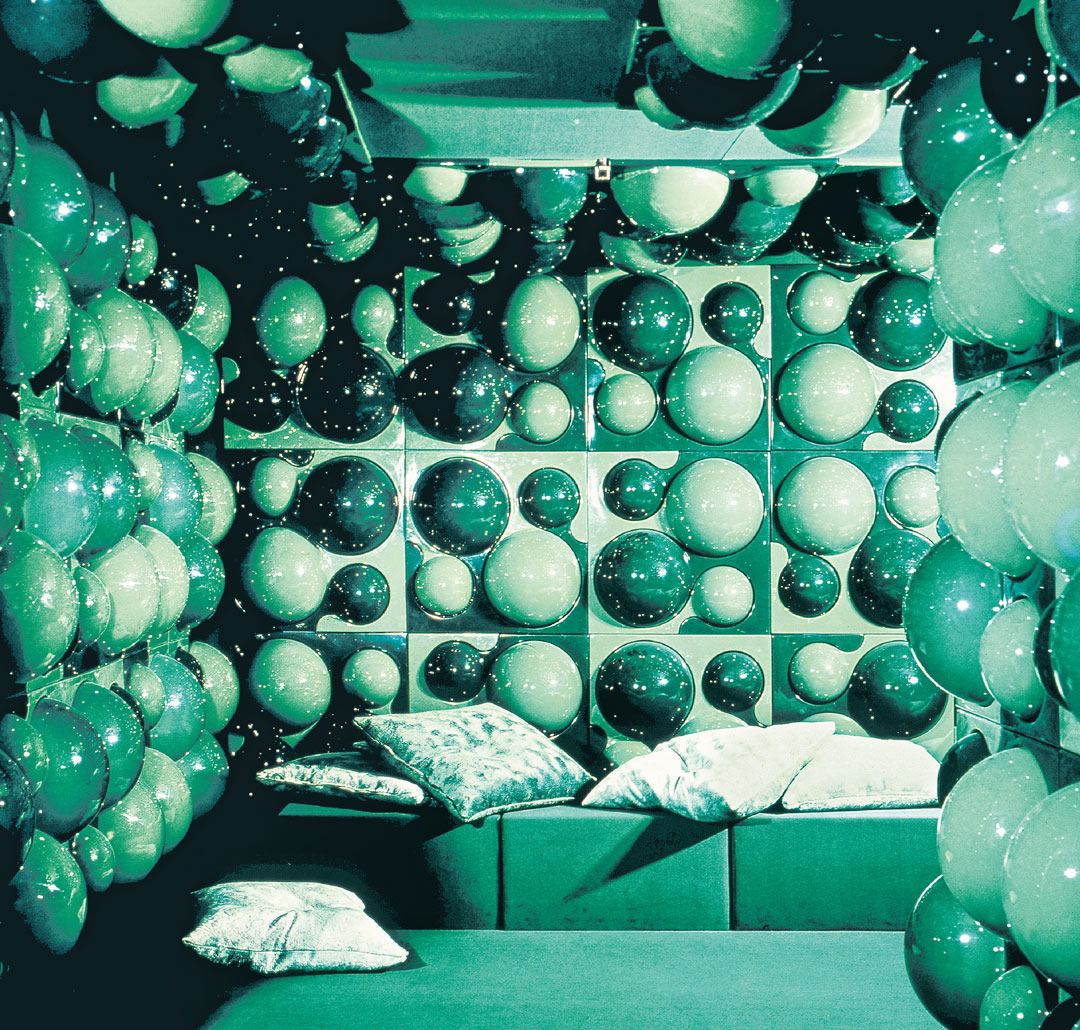 Panton wasn't the only one to dress Bayer's rented pleasure boat; the Italian industrial designer Joe Colombo worked on a 1969 exhibition, and the French designer Olivier Mourgue did the 1971 show. However, Panton was the most prominent creative, and the only designer to be commissioned twice, in 1968 and in 1970.
In many ways he was an obvious choice. Early in his career, he distinguished himself as someone who embraced unnatural materials. "In Denmark, Panton's furniture-design colleagues worked with wood and natural materials, while he worked with plastic, Plexiglas, steel, foam rubber and other synthetic materials," explains our new book. "And while his colleagues were cultivating modernized craft-related traditions, Panton was aiming to create fully industrially manufactured products intended directly for the mass market."
Panton also liked to create complete, immersive environments and once he was given the run of a ship, he indulged his enthusiasm more fully.
For the first show, entitled the Dralon Ship, but retrospectively referred to as Visiona 0, Panton "presented a series of interiors that the viewer could travel through, as a journey across a set of thresholds to perception and which, in a concrete way, and not unlike Huxley's descriptions of sensations under the influence of mescaline," explains our book.
And while that sounds wild, it is positively unambitious when compared with his immersive 1970 production.
"One room was completely in red, with shaggy carpets and furnished with chairs, round wall-mounted plastic cabinets and floor lamps designed as over-sized luminous mushrooms. In another room visitors could lounge in violet floor-based models of the Flying chair, surrounded by Shell lamps in aluminium, and the walls and ceilings were clad in shiny decorated aluminium panels and mirrors that multiplied the room's colour effects. A third room offered access to a gigantic three-dimensional 'magic carpet' of shaggy Dralon in shades of red, while luminous plastic balls hung like spherical lamps from the ceiling.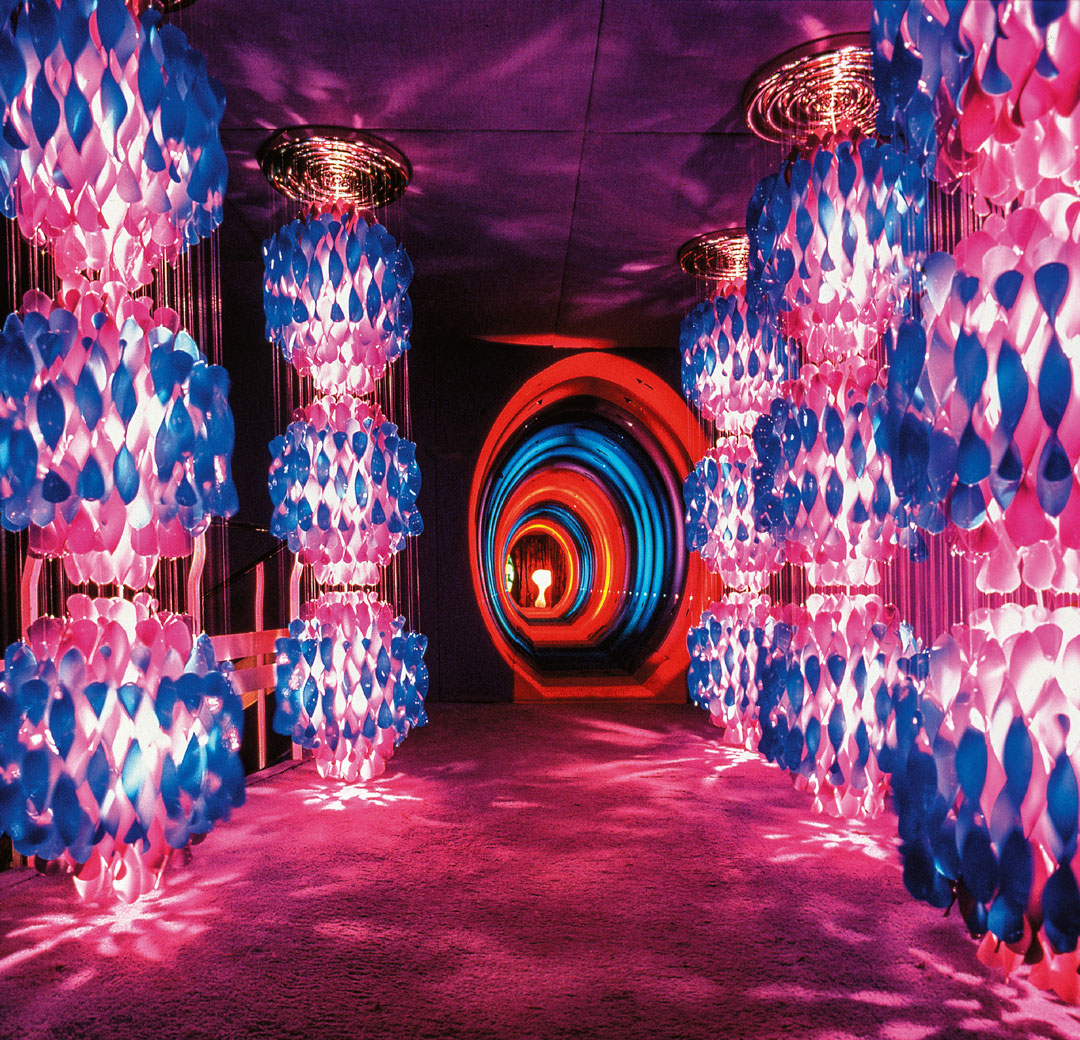 "The most spectacular feature of the exhibition, however, was a 517 sq ft furniture landscape where visitors were immersed in a sea of colours and undulating forms, surrounded by sound effects. The furniture installation sprang naturally from Panton's experiments with modular furniture in the form of padded forms that wound their way across the floor in waves that were now gathering into large formations, padded with foam rubber and Dralon. Visitors literally found themselves inside the colours, rather than merely sitting on them."
These rich, synesthetic environments surely appealed to some sections of Europe's furniture buying public, yet Panton's interior worlds– with their colours, paddings and sound effects – weren't widely adopted.
After 1971 Visiona moved to Frankfurt and became a more conventional furniture show, perhaps because, following the oil shocks of the early-to-mid seventies, plastics were no longer perceived as the limitless material of the future.
Today Panton's Visiona environments represent not the future of home furnishings, but the apogee of his avant-garde spirit. They're no less impressive for this, even if no one is likely to book a passage on the Dralon Ship any time soon.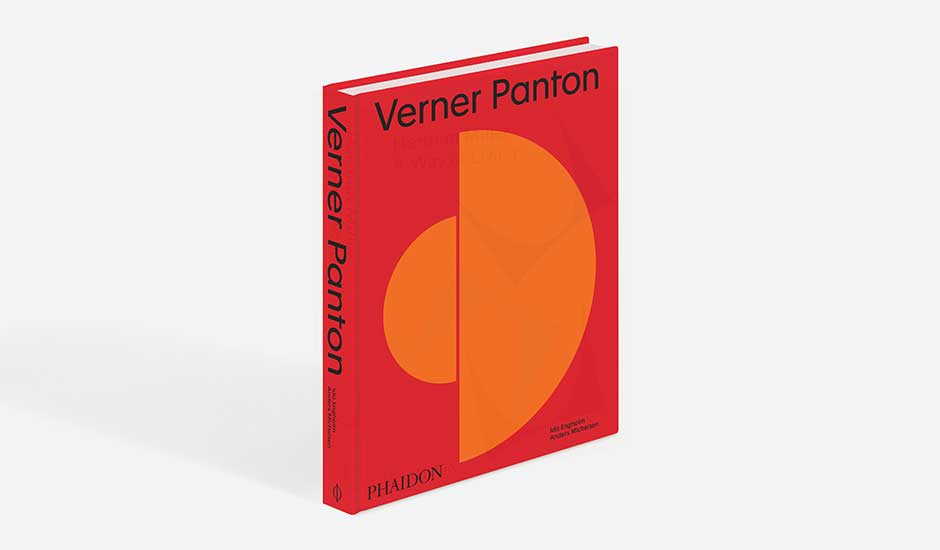 To see more images to find out more about this influential designer, order a copy of Verner Panton here.