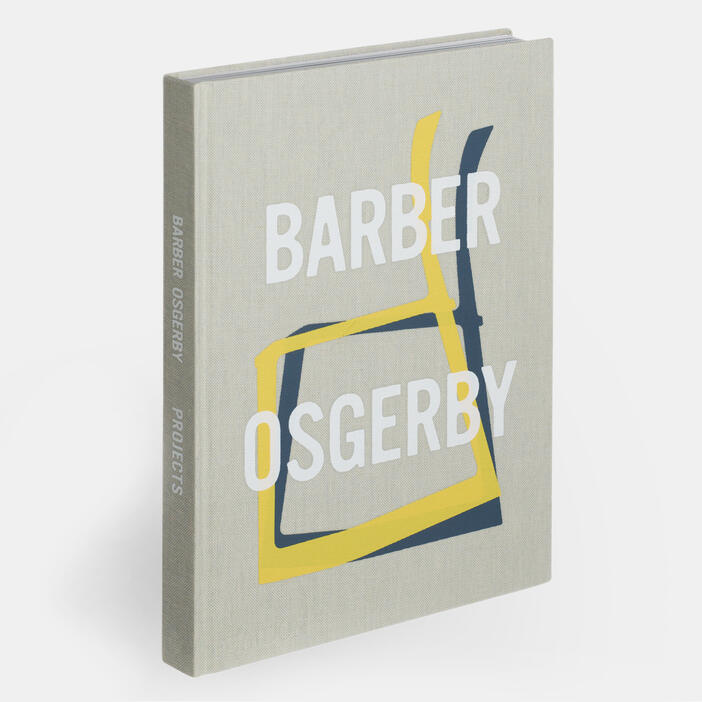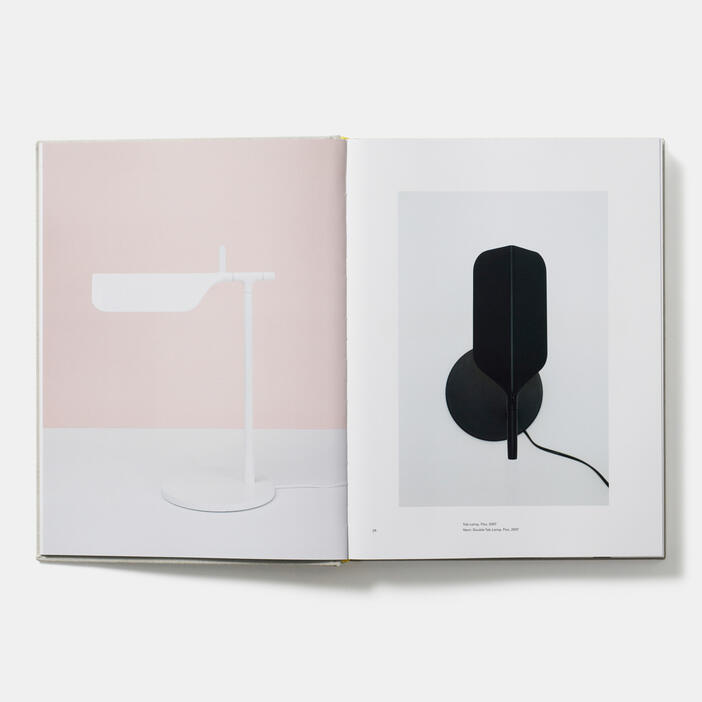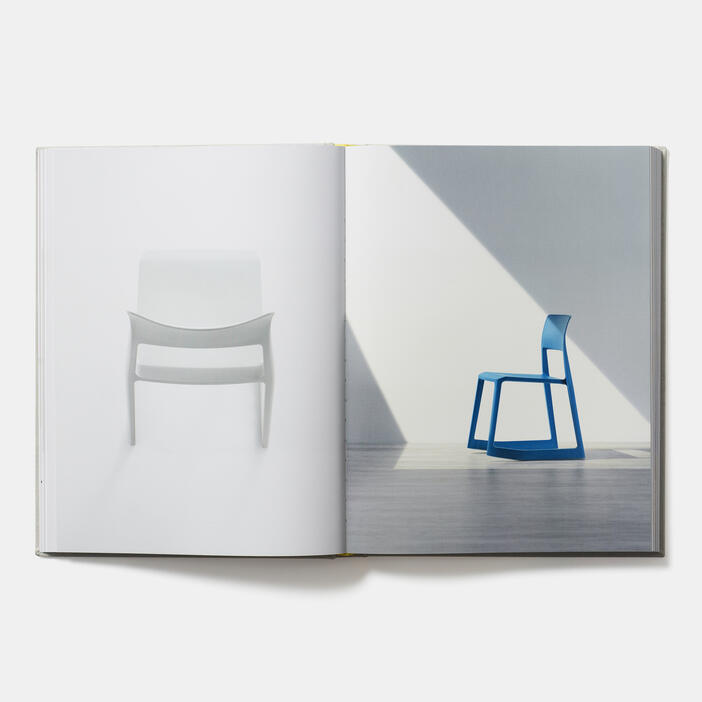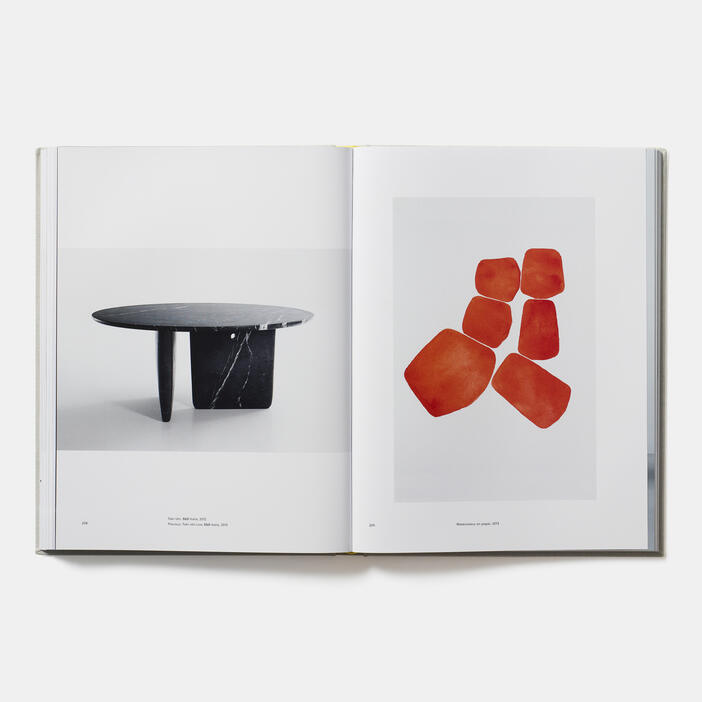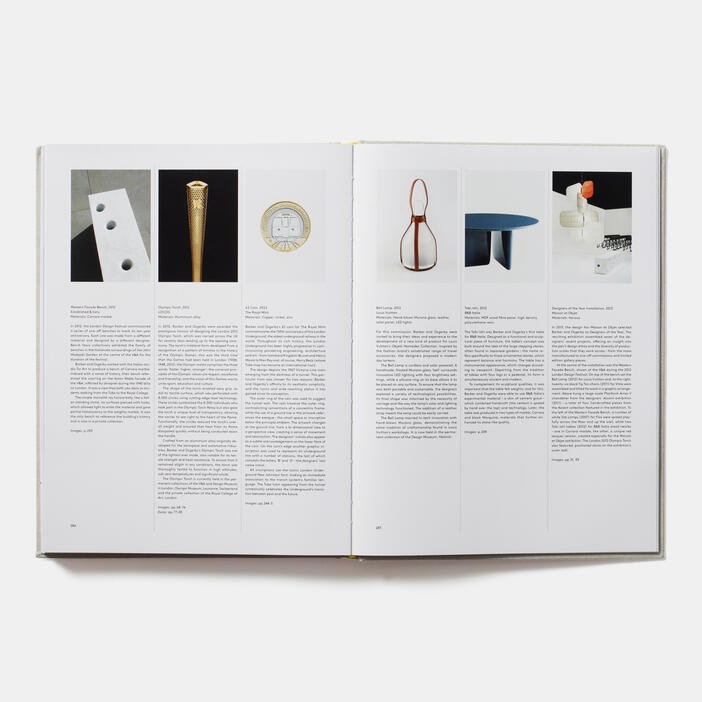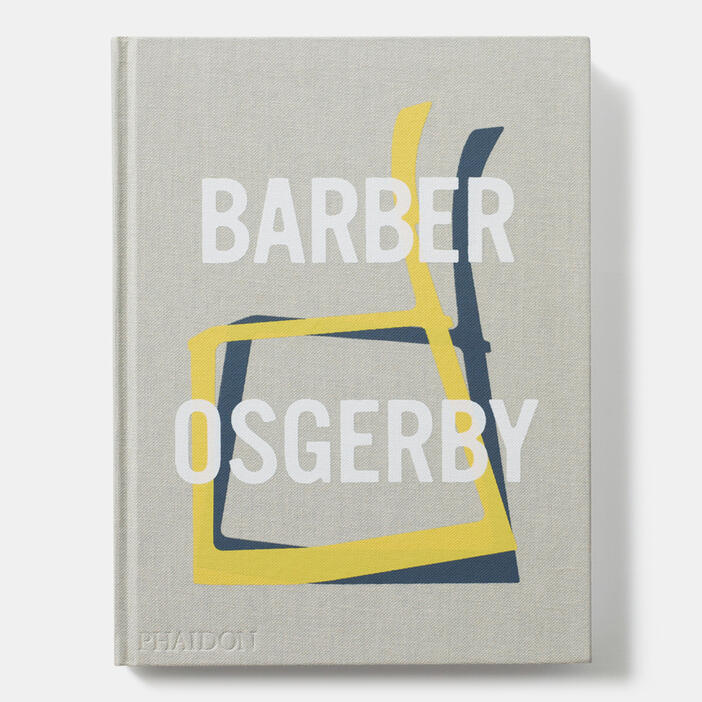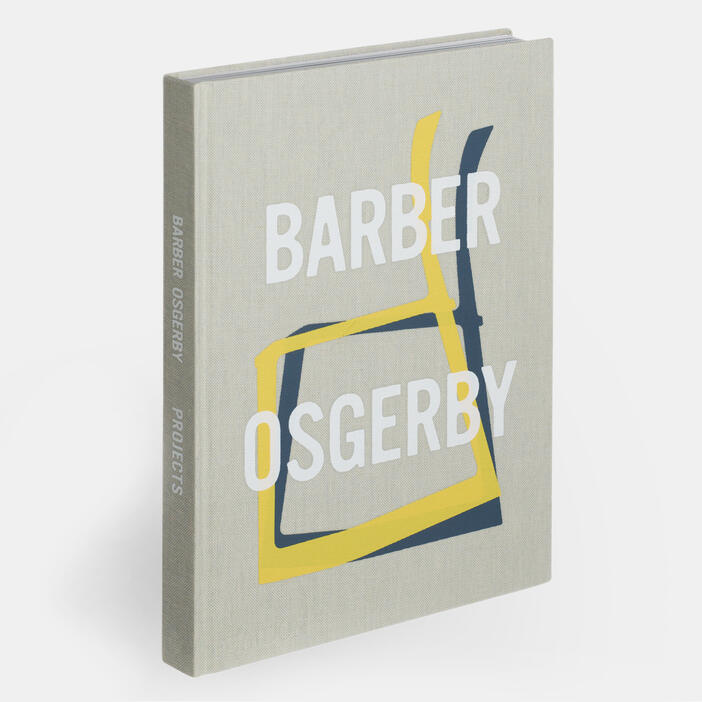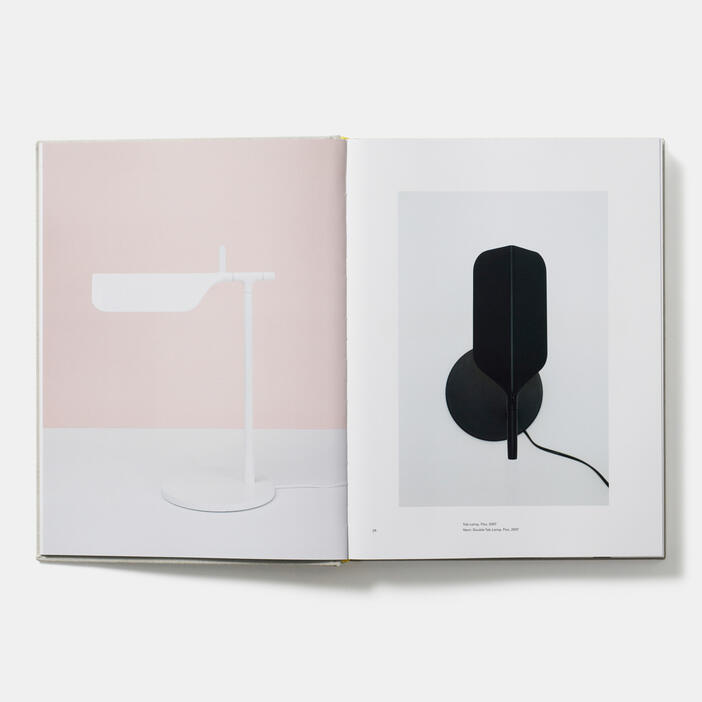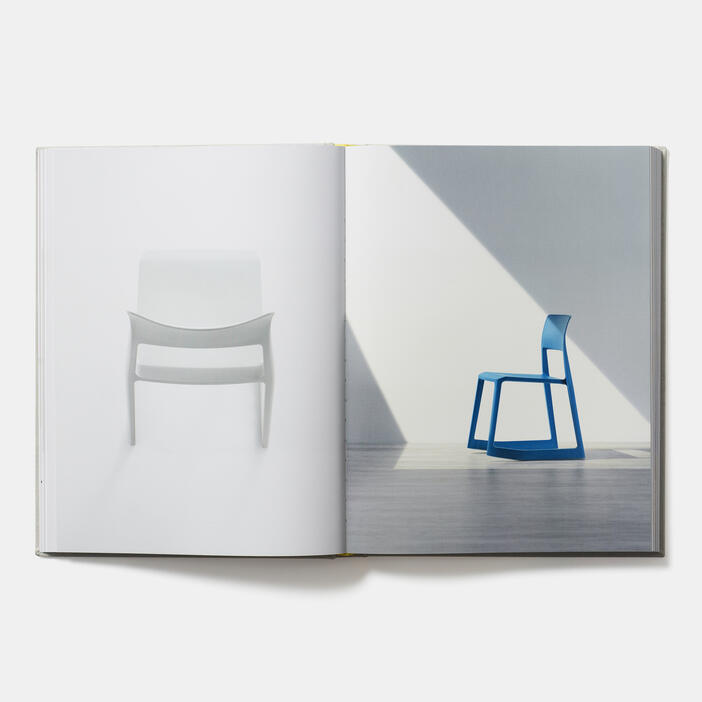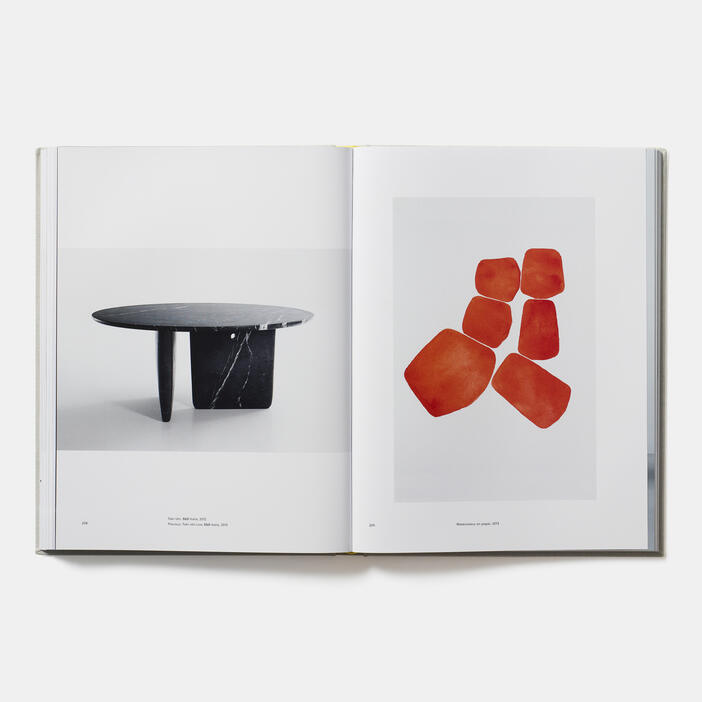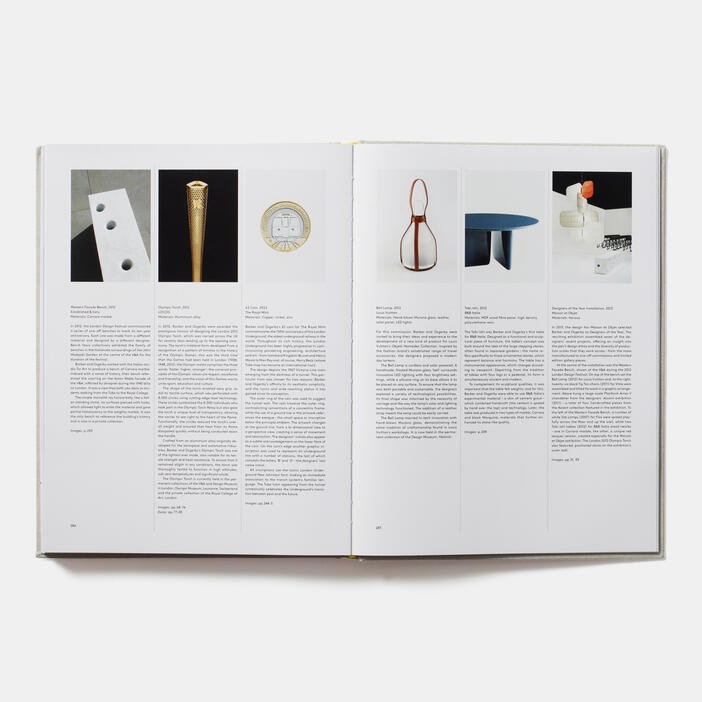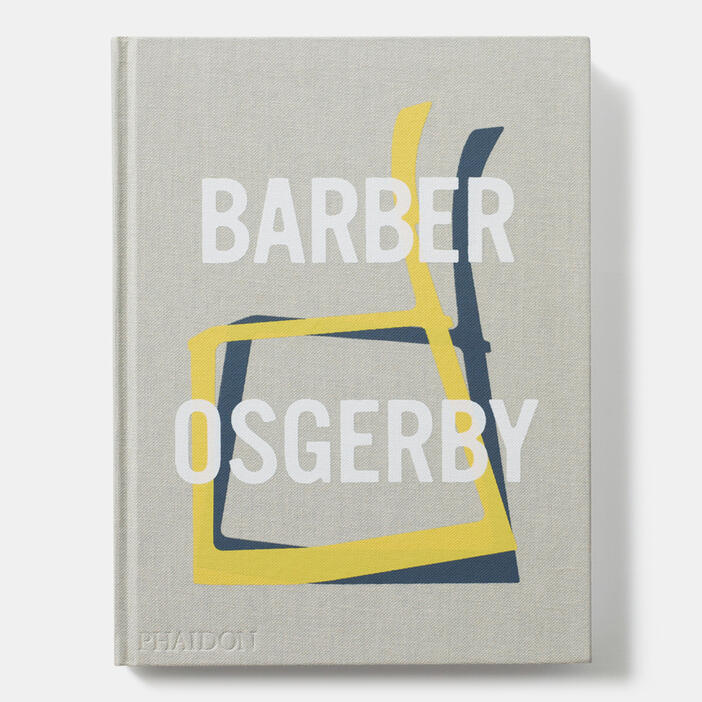 Barber Osgerby: Projects
Price AUD$125.00 Price CAD$129.95 Price £59.95 Price T95.00 Price USD$95.00 Price €75.00
The definitive monograph of internationally acclaimed designers – creators of the Tip Ton and the 2012 Olympic Torch.
Collaborators for over 20 years, Edward Barber and Jay Osgerby have applied their talents to everything from industrial design and furniture to lighting and installations. The most comprehensive survey of their work to date, this book offers a unique, 360-degree view of their approach and working methods. Stunning images explore their work thematically, while six essays provide an exclusive look into career-defining projects.
Specifications:
Format: Hardback
Size: 320 × 240 mm (12 5/8 × 9 1/2 in)
Pages: 312 pp
Illustrations: 400 illustrations
ISBN: 9780714874838
Barber & Osgerby founded their studio in 1996 and have established collaborations with global manufacturers such as Knoll, Vitra, and B&B Italia. Their work is held in the permanent collections of London's V&A Museum, The Metropolitan Museum of Art, New York, and the Art Institute of Chicago.
Jana Scholze is a curator, writer, and educator. Currently course leader at Kingston University, London, she previously worked as a curator at the V&A Museum, London.
"A highly anticipated monograph, Barber Osgerby, Projects - an extraordinary visual record of the duo's expansive portfolio. Clothbound and screen-printed with an illustration of Barber and Osgerby's celebrated Vitra Tip Ton chair, the book itself is a striking, tactile object that will appeal to anyone with a keen eye for contemporary design." —CreativeBoom
"[Barber Osgerby, Projects] is quite something to behold." —AnOthermag
"The 2012 Olympic Torch is elegantly designed and is a triumph of symbolism and beauty." —Deyan Sudjic
"Their concepts are so clearly defined and detailing so precise, that their work has a distinctive signature, something that few designers achieve." —The New York Times
"Their disregard for formal disciplines has helped Barber and Osgerby to foster a culture of fearless experimentation." —Design Week
"Beautiful and informative."—Aesthetica
"Hardbound in a handsome volume honouring the British design duo's 21-year career."—Vogue Living
"Barber Osgerby, Projects... looks back on their 21-year career. Included is their instantly recognisable London Olympic Torch (2012), Double Space, a vast, site-specific installation made with BMW for the London Design Festival (2014), the plastic Tip Ton chair for Vitra (2011) and their solo exhibition, In the Making, held at London's Design Museum (2014)."—The Observer Magazine
"Barber Osgerby, Projects is packed with stunning images that explore their work thematically, while six essays provide an exclusive look into career-defining projects."—Project Calm Magazine
"Barber Osgerby, Projects is a visual record of their work, from their first foray into furniture design, through to their renowned London Olympic Torch right up to the present day." —Homes & Gardens
"Perhaps best known for designing the London 2012 Olympic Torch [...], British duo Edward Barber and Jay Osgerby have, over the past two decades, produced some of the most important designs to come out of the UK. From the Tip Ton chair, conceived to tip back without sending you flying, to the ultra-understated Tab lamp, projects past, present and future are all covered in this retrospective tome."—ES (Evening Standard magazine)
"Two of the most significant industrial designers working in Britain today. This definitive monograph by curator and design lecturer Jana Scholze offers a comprehensive survey of Barber Osgerby's work."—New Design
"Beautiful... So good you might want to invest in one of their award-winning coffee tables to put it on."—Hole & Corner online
"An excellent, delicious voyage through one of the most important design duos of this generation."—Urbis (New Zealand)
"Definitive."—The Daily Telegraph
"An excellent, delicious voyage through one of the most important design duos of this generation."—Urbis
"The book reads not as an archive of past triumphs, but an objective attempt by Barber and Osgerby to comprehend the direction of their travel so far... The book avoids many of the tropes of the contemporary design monograph... An interesting way of doing things and one that speaks directly to two of the studio's key concerns: an obsession with process and an urgent need to collaborate... Barber and Osgerby [...] are obsessive students of the shared endeavour of the making process. Both the visual and written evidence relayed in the book reveals that the pair are skilled draughtsman and prototypers... Compelling."—Blueprint
"Inspiring." —Tribu-te Magazine