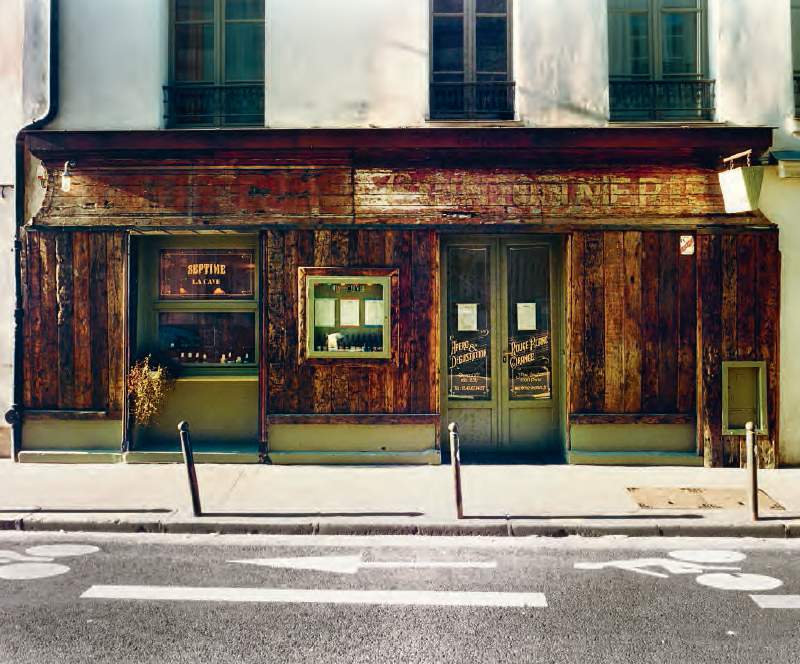 How Septime swapped the sommelier for better wine
Two young French restaurateurs proved to Parisian gastronomes that natural wine is much better than unnatural pretentions
You may notice something if you dine at Septime, Bertrand Grébaut and Théophile Pourriat's small, simple, perfectly conceived restaurant in the 11th arrondissement of Paris; enjoy a glass at La Cave, their even tinier, bustling wine bar; eat ceviche, oysters or clams at Clamato, their crowded seafood spot; or manage to snag a room and a table at D'une île, the pair's charming countryside guesthouse. What might that be? Well, when you come to order drinks you probably won't come across a sommelier.
Why? Because Grébaut and Pourriat want you to enjoy great (and often natural) wines, without all the confected, pretentious nonsense that can often served alongside a good glass.
"Our different locations were intentionally conceived without traditional sommeliers, with their gold pins of little bunches of grapes pinned to their aprons," they explain in their new book Septime, La Cave, Clamato, D'une île. "We were determined to free ourselves from the diktat and image of such knowledgeable individuals who impose their good taste."
Although Pourriat looks after the wine lists at their establishments, he doesn't actually possess any formal qualifications, instead, over the past twenty years, he's tasted wines from all over the world and remains convinced that good wine knowledge is acquired via tasting, discussing, reading and just being curious.
The pair admit that they do have a few trained sommeliers among their staff, though they expect everyone to learn on the job. 'Open your eyes, listen, travel and question yourself' is their advice.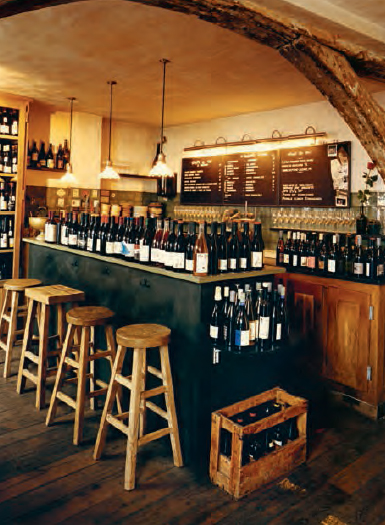 Grébaut and Pourriat have followed this guidance too. "Shortly before the opening of our first restaurant, we went to Italy to bottle our own demijohns at Giulio Armani and Elena Pantaleoni's estates, Denavolo and La Stoppa."
Syphoning off and shipping back your own wine is a pretty unusual practice in French gastronomic circles, but the wine itself was odder. "We came back with three huge glass demijohns, each containing about 30 litres (8 gallons) of orange wine," the pair explain. "Orange wine, or skin-contact wine, is made from white grapes that are vinified like red wine; the grape skins, which provide colour and tannins, are left in contact with the juice, without pressing it as you would for a clear white."
This natural, low-intervention approach to winemaking was something Pourriat and Grébaut helped popularise, at Septime, their debut restaurant, and also at La Cave, the wine bar that followed.
In our new book, the writer filmmaker and co-author Benoir Cohen explains how this simple, crowded tribute to viticulture came about, following Septime's opening in 2011. "A year and a half after Théo and Bertrand opened Septime, another space became available on a road just off the other side of the rue de Charonne, rue Basfroi," writes Cohen, "a small shop with a magnificent weathered-wood façade, in which an elderly lady had previously restored porcelain."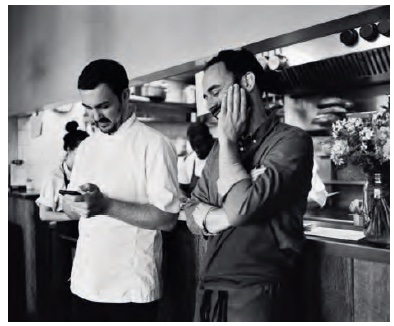 "Septime was running at full capacity and the glass-walled wine cellar in the centre of the dining room had become too small, so more space was needed for storing wine. The nearby shop was the ideal solution," Cohen goes on. "It would enable them to transmit their passion for natural wine to people who might not have the means to dine at Septime."
In the end, Septime's stock was stored elsewhere, and this new place, called initially Septime La Cave, became a wonderful wine bar in its own right. "Large air-conditioned display cases enabled the bottles to be kept at the correct temperature, a flywheel ham slicer sat on a green and grey bar, mismatched bar stools were lined up on reclaimed wagon-oak flooring and a blackboard on the plaster wall in the entrance set the tone: 'We offer wines from winemakers we love – men and women who choose to make wine in a way that respects the environment and is as close as possible to the terroir." Cohen writes.
In a way, Pourriat and Grébaut's attitude towards wine is quite like their take on good food, as their friend, the acclaimed winemaker Thierry Puzelat writes in his contribution to the book. "In winemaking, interventionist oenology is intended to make a basically deficient grape palatable," explains Puzelat. "That's what fake gastronomy looks like. Sophistication is often a camouflage. Sourcing the best produce, assembling a minimum of ingredients to focus attention on them and serving them with an honest wine – that's what good food is really all about."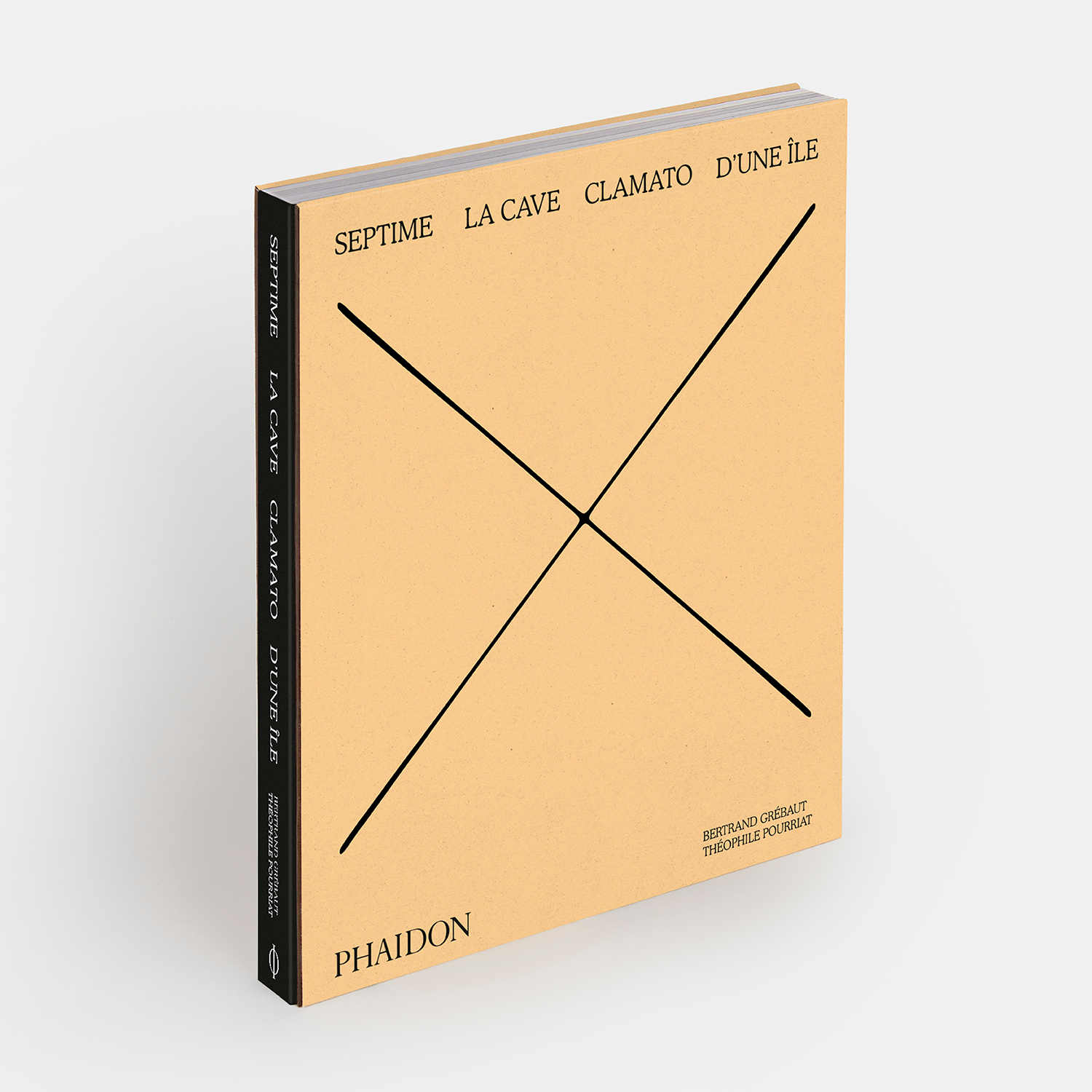 If you would like to share in this simple approach, and perhaps cook a few of the dishes that go with this great wine, order a copy of Septime, La Cave, Clamato, D'une île here.