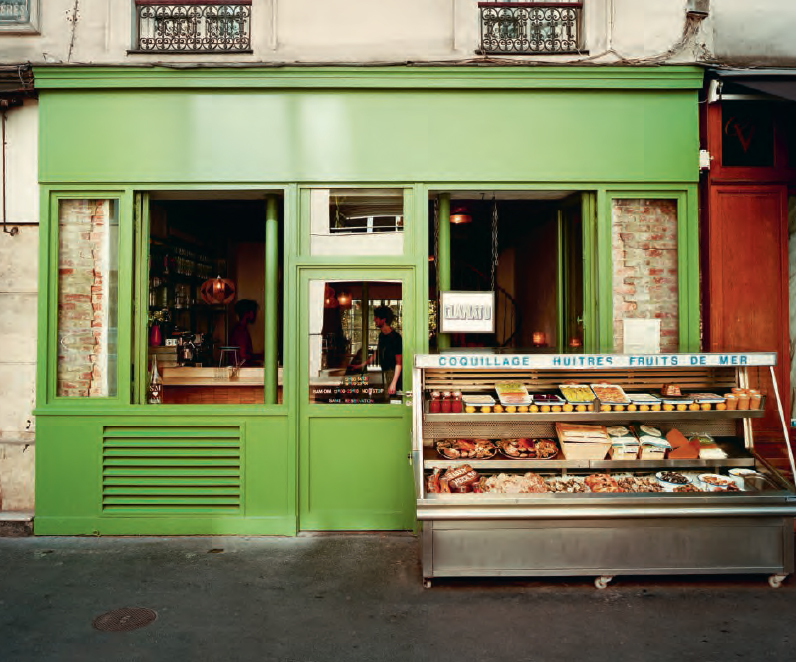 How Septime cracked great, ethical seafood
Two young French restaurateurs showed all of Paris that anyone can feel good about enjoying the fruits of the sea
Bertrand Grébaut and Théophil Pourrait knew the rules of French gastronomy very well, and so they were in a perfect position to break them. As our new book, Septime, La Cave, Clamato, D'une île, explains, the two Parisians had always loved great French food, but despaired at the inefficient, environmentally flawed and often pretentious ways of creating and serving it.
And as they came of age, during the late 1990s and early 2000s, they slowly began to realise that the finest cuisine needn't be served in a white-tablecloth setting, by overattentive staff.
Their 2011 restaurant Septime, combined the informal setting of a bistro with the haute-cuisine standards of the finest Michelin establishments. In 2012, the pair's Parisian wine bar, La Cave, did away with sommeliers, but at the same time, put the focus firmly on great, natural wines. Then, the following year, in a tiny, inhospitable setting, Grébaut and Pourrait took on the challenge of serving excellent seafood, in an informal, environmentally sustainable way.
As the co-author of this new book, the filmmaker and writer Benoit Cohen explains, in 2013 the property next door to Septime, a former motorcycle garage, became available. "The only snag was that it had no air extraction and the landlords weren't interested in installing it," writes Cohen.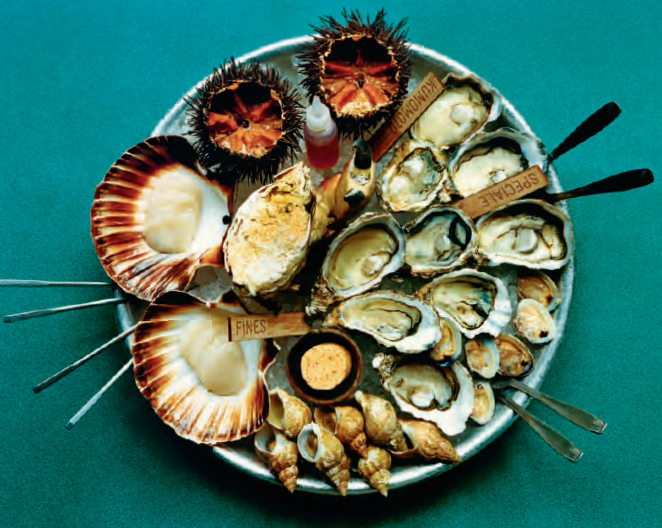 "Bertrand and Théo found themselves facing a new challenge," he goes on. "How could they devise a restaurant without a full kitchen, and the ability to cook?" In response, they came up with the concept of an oyster bar, where shellfish could be opened directly at the counter and served with a glass of white wine. "It was an alternative to Parisian seafood brasseries, which were often pompous and unethical," Cohen explains.
This new place, dubbed Clamato, didn't take bookings; the restaurateur did play music via the restaurant's stereo throughout service; and it was open almost continuously at weekends. Eventually, they even managed to fit a test kitchen in the building's basement, to serve experimental small plates that could be ordered at will.
The drinks, too, were pretty wild too. "Customers can choose draught cider or mezcal, Georgian, Austrian or Greek wines, or a variation of the Bloody Mary with clam juice – the Clamato Caesar – which, like the place itself, is fresh, energizing, spicy and briny," explains Cohen. "The restaurant is frequented by families, groups of friends, weekend early birds and local night owls alike. The atmosphere is relaxed and unpretentious."
However, beneath all this unpretentious affability lay a true commitment to sustainable seafood. Pourrait had studied environmental management at Paris Dauphine University, and Clamato's sourcing policies reflect this commitment, with the restaurant's fish and seafood being sustainably caught, seafood straight from the French coast.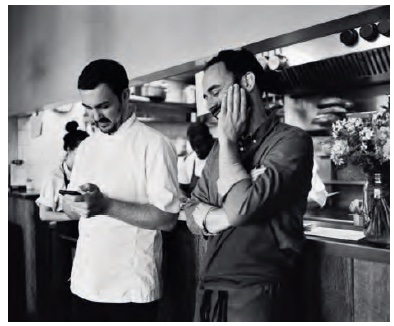 That fruits de mer might be local, but such an unconventional take on hospitality led Grébaut and Pourrait to look beyond their shores for further inspiration. "This is a restaurant that could be found in Sydney, New York or Mexico City, and it was a real change of direction for those who were expecting Bertrand and Théo to open a second Septime," writes Cohen. "'We were thumbing our nose in every sense. We had imagined a place which, while clearly remaining a member of the family, would be something else entirely,' says Bertrand. 'It's a bit like a second child: you're afraid that you'll love them less, but in the end, you love them just as much but in a different way. The staff, too, are more international. Five or six languages are spoken among the serving staff. It's a happy and relaxed environment. After a number of brutal years at Septime, Clamato provided a more open playground. 'We have more fun there,' confesses Théo. 'We feel a lot freer.'"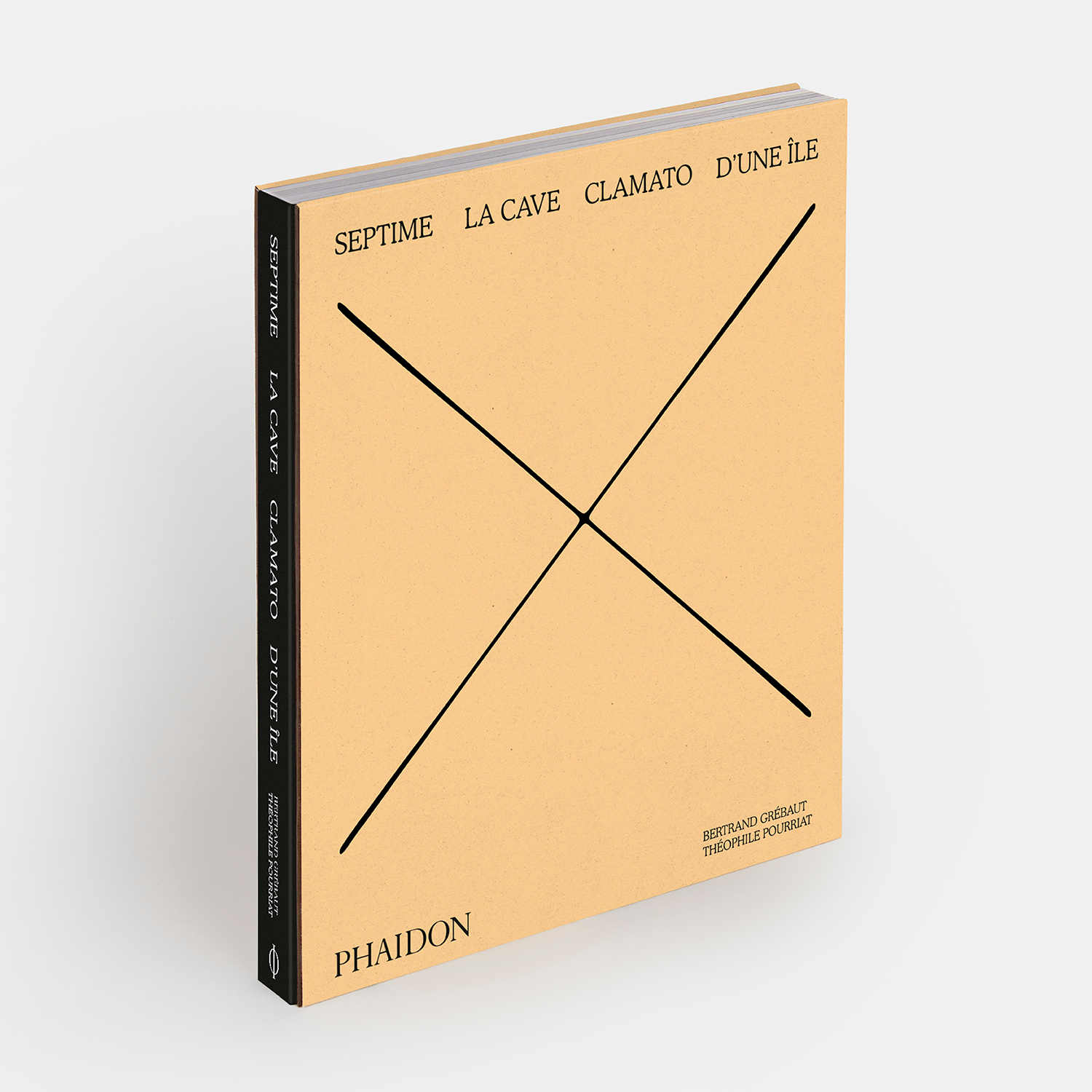 To find out more about this incredible spot, to get the chance to recreate some of its recipes, order a copy of Septime, La Cave, Clamato, D'une île here.