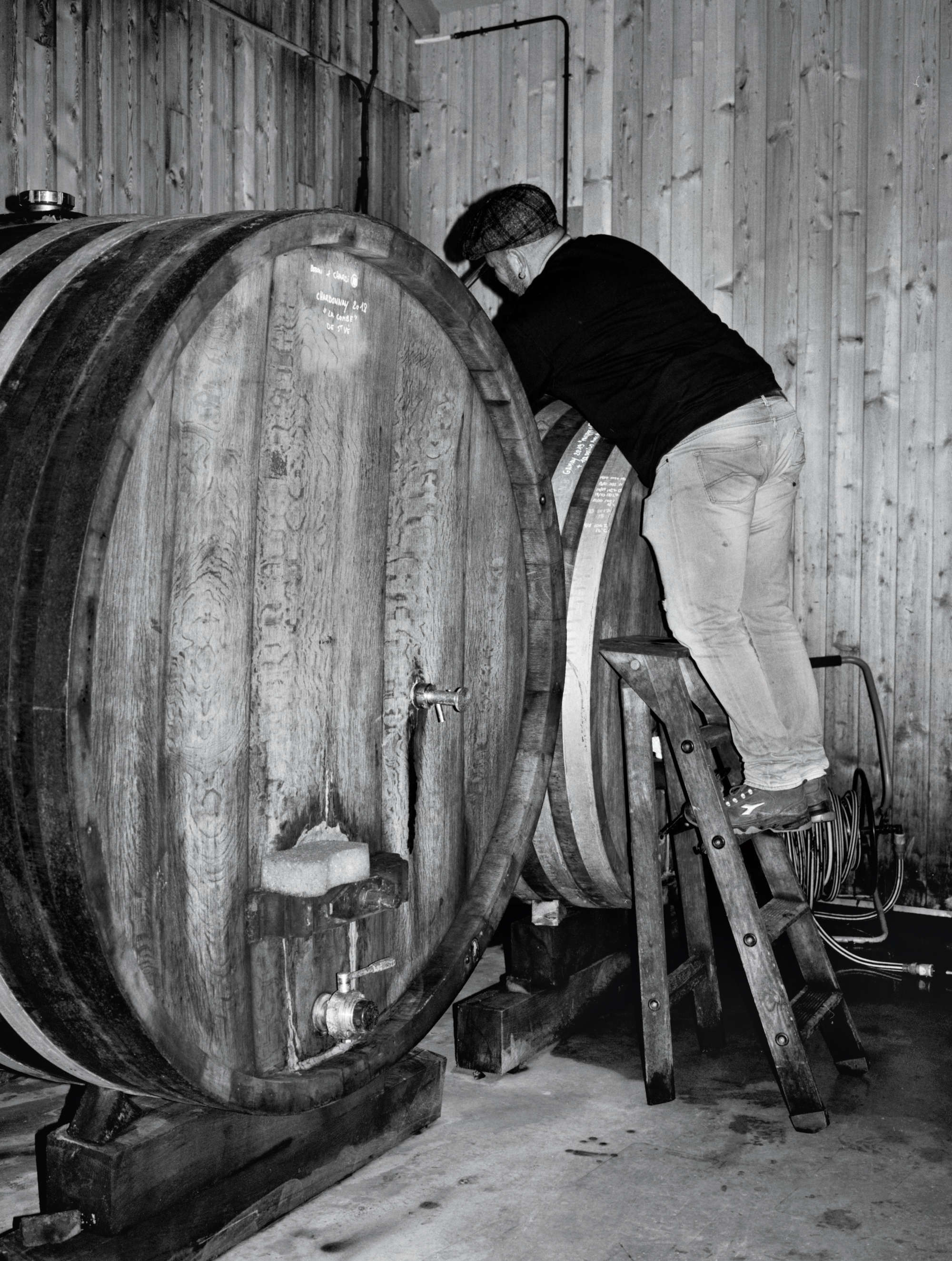 How Septime uncorked great sauces
Fine, unusual wines aren't just for drinking at this iconoclastic Parisian restaurant, as our new book explains
Do you love fine food, but dislike the pomp and dogma that sometimes surrounds fine dining? Then you really need to get a table at one of Bertrand Grébaut and Théophile Pourriat's places. These boyhood friends always adored great restaurants, but abhorred the stuffy fuss that often accompanied haute cuisine.
Over the past ten years they've been pioneering a style of dining (sometimes referred to as 'bistronomy') that favours simplicity and innovation over stuffy maxims and precepts.
The meals and service are heavy on deliciousness and light on pretension at Septime, Bertrand Grébaut and Théophile Pourriat's small, simple, perfectly conceived restaurant in the 11th arrondissement of Paris, as well as those at La Cave, their even tinier, bustling wine bar; at Clamato, their crowded seafood spot; and at D'une île, the pair's charming countryside guesthouse.
They've even gone as far as forgoing sommeliers, while simultaneously exploring little favoured low-intervention wines, produced in countries such as Georgia, rather than laying down hallowed bottles of French wine from venerable appellations.
Initially, Grébaut and Pourriat rejected the rich, heavy sauces favoured in classic French cuisine. However, in recent years, the duo have found a style of French and one French wine making region that suits their places perfectly.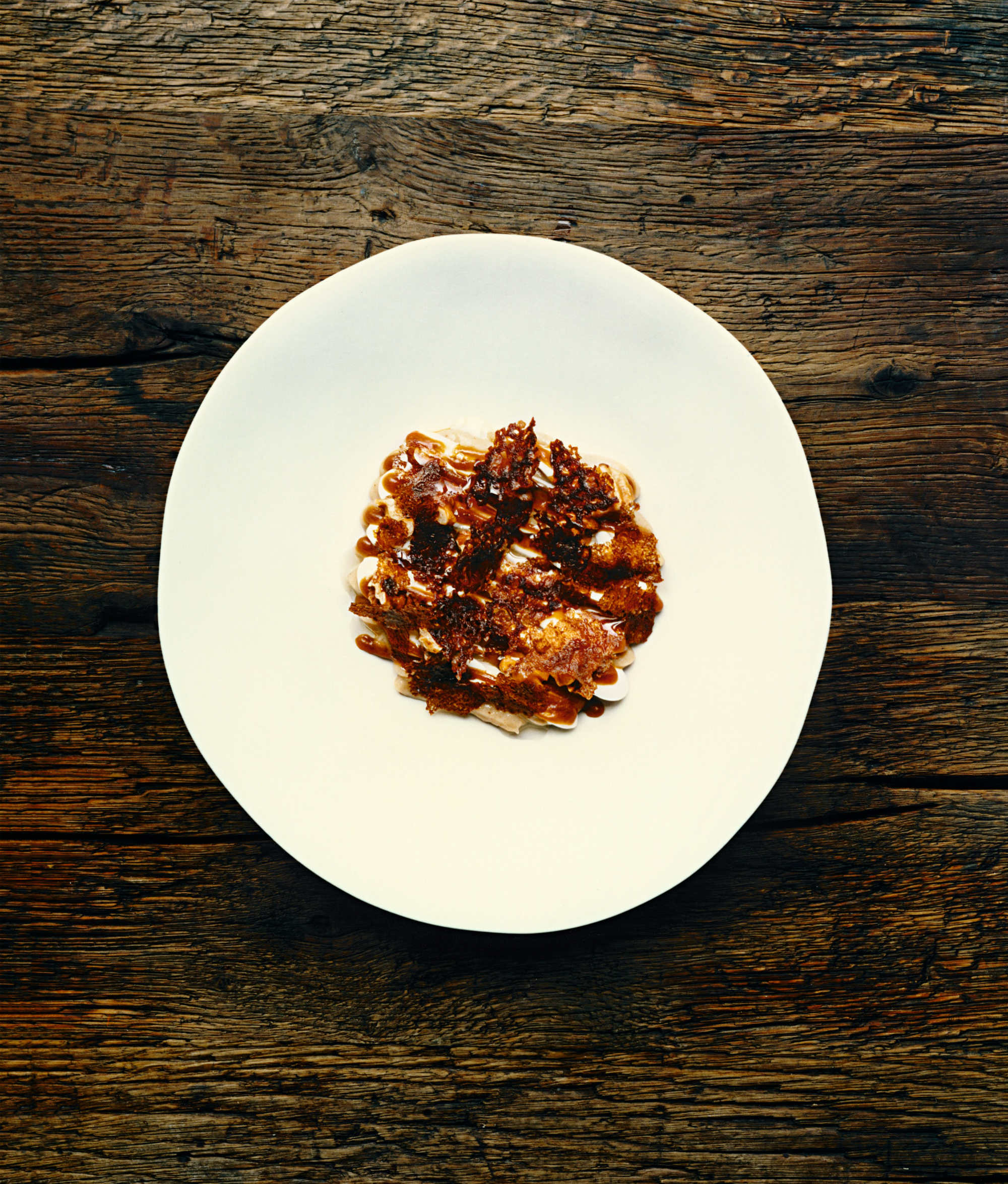 "If a barrel is not full and is not topped up during the élevage (the 'raising' or progression between fermentation and bottling) of a wine, a flor–voile forms on the surface of the wine that causes a special oxygen exchange, revealing a unique aromatic range," explains the test in our new book Septime, La Cave, Clamato, D'une île. "These vin de voile wines (vins jaunes), often made in Jura from Savagnin grapes, are like no others. Discovering the use of these wines in cooking, with Alain Passard, marked a radical change for us and, even today, it has an influence on the cuisine at Septime.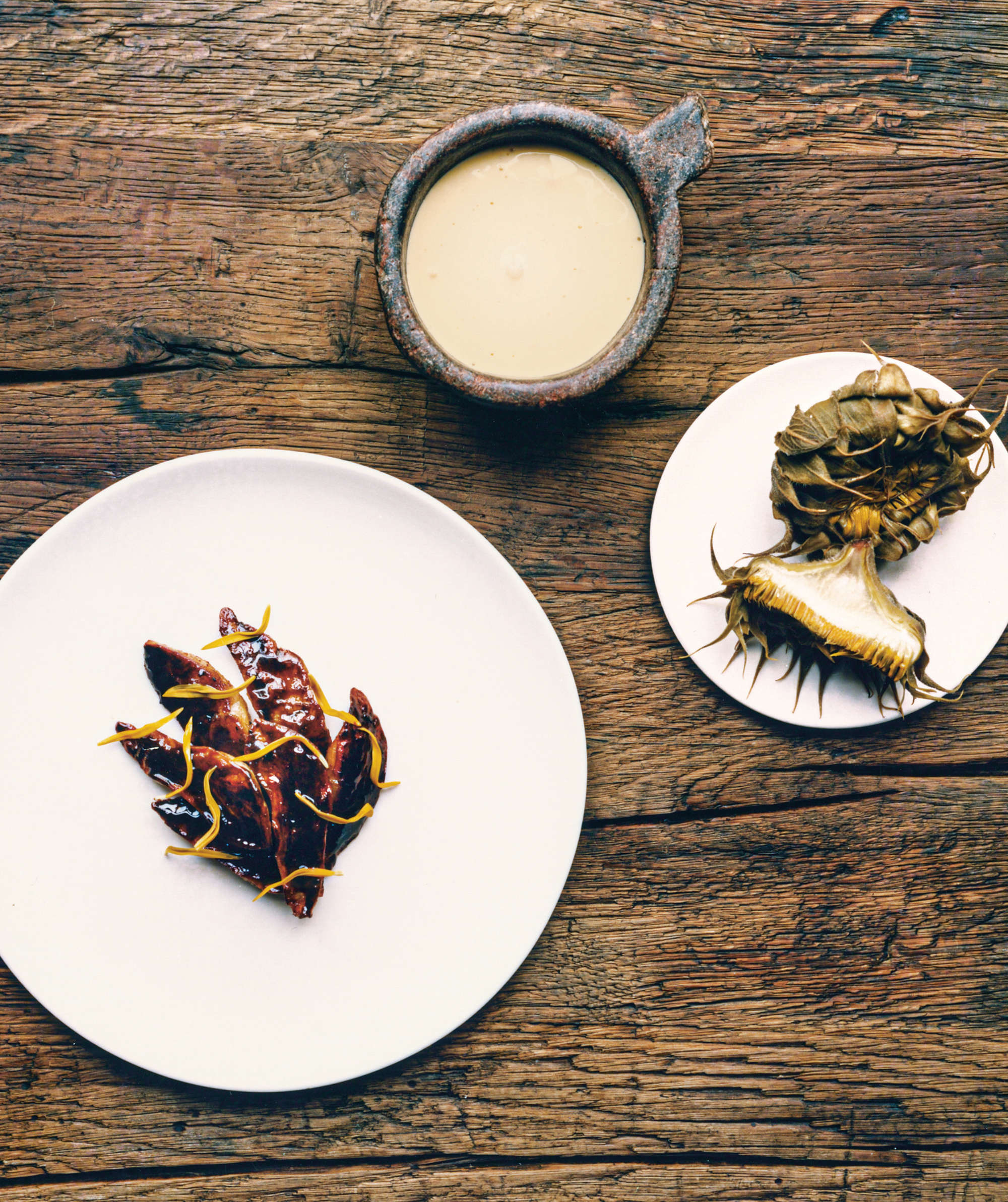 "These wines have become the basis – the acidic framework – of three-quarters of the restaurant's sauces. Savagnin's aromatic palate works equally well in an acacia or elderberry beurre blanc in the spring as it does in a red rice miso sauce in the autumn."
You can also find these singular Savagnins in their roasted and glazed pale-leaf woodland, sunflower tubers and their three-seed mousseline, as well as in their fresher, lighter sauces. It's just one way in which Grébaut and Pourriat continue to set themselves apart.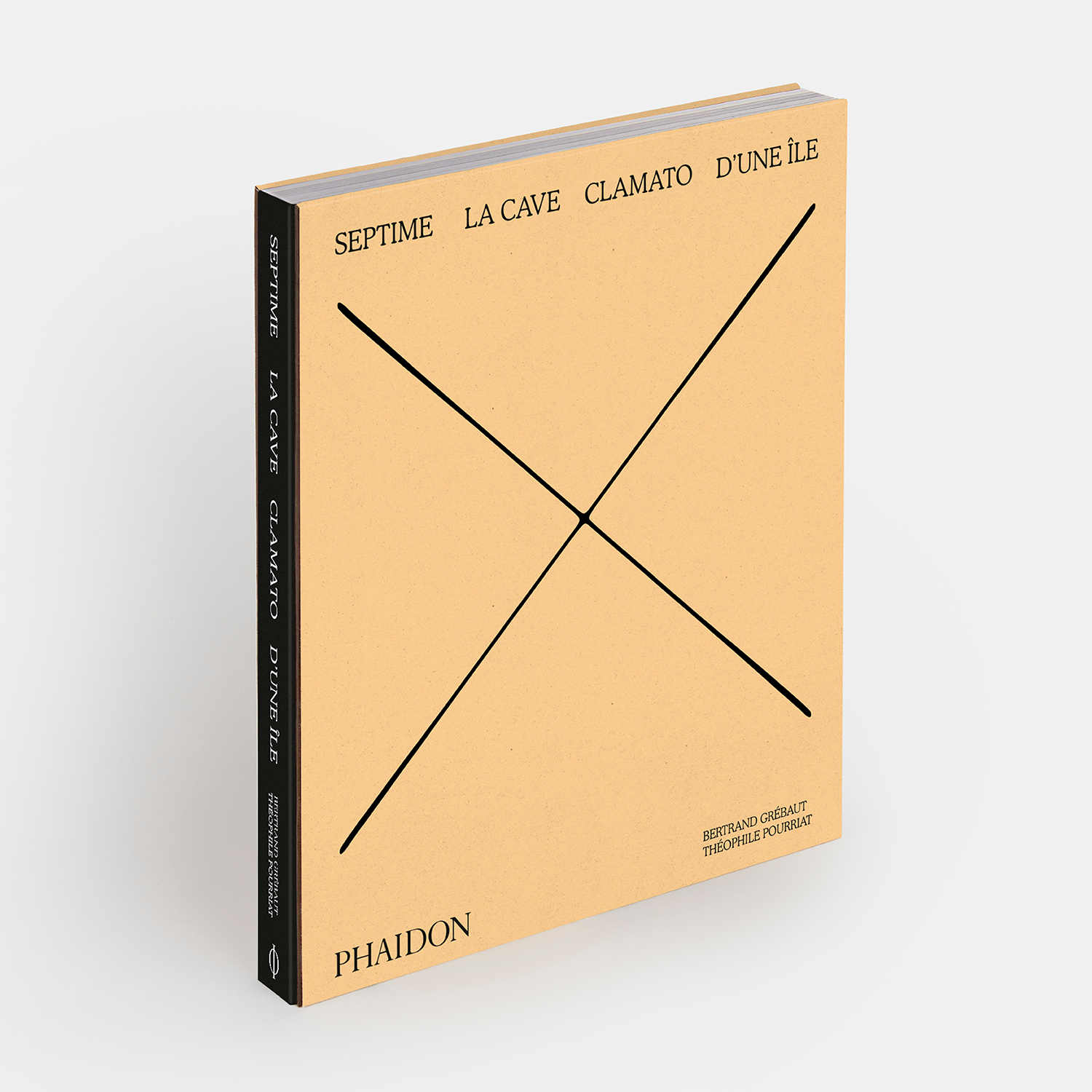 To find out more about their cookery and culinary outlook, order a copy of Septime, La Cave, Clamato, D'une île here.