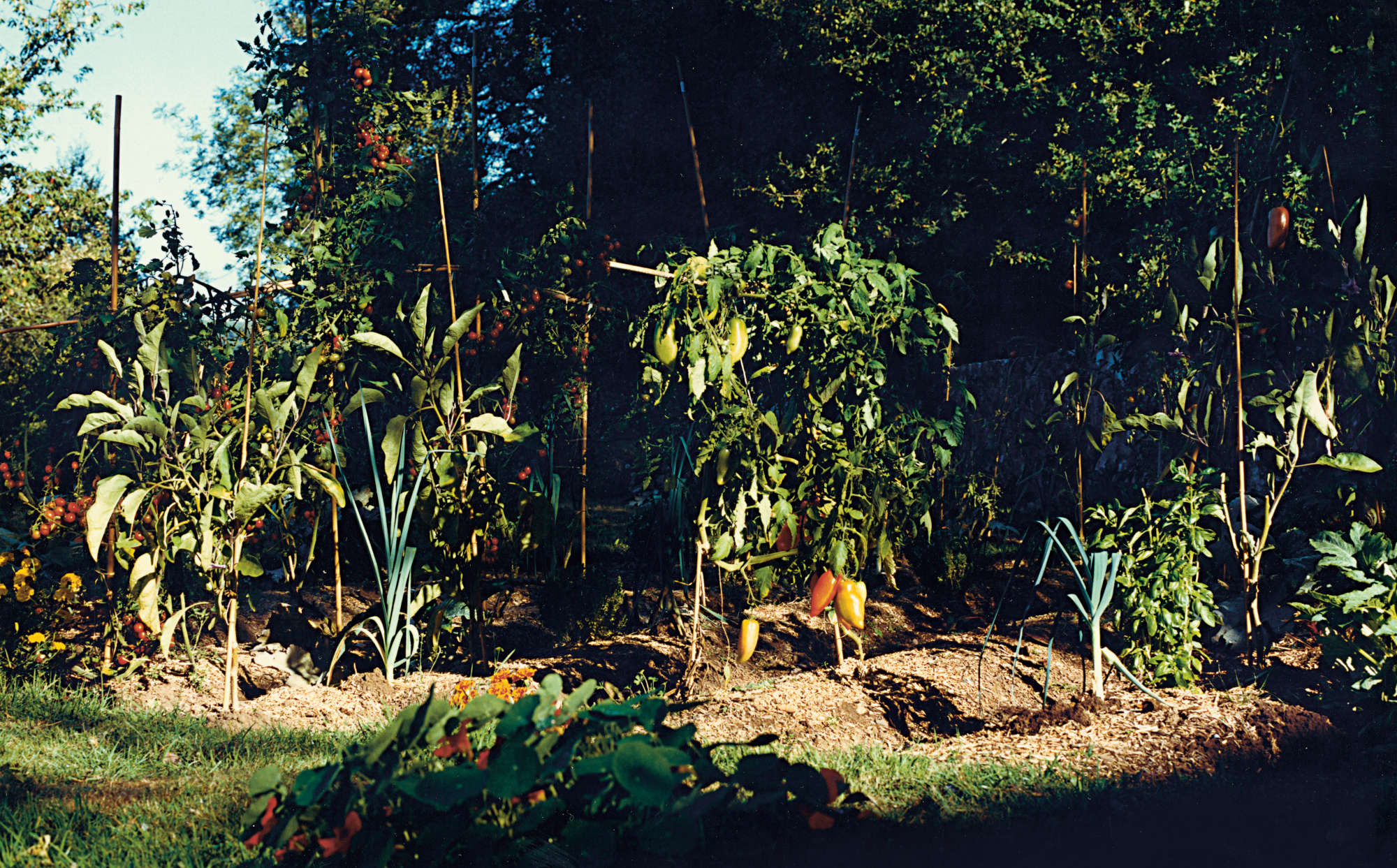 How Septime grew to love growing vegetables
These young French restaurateurs were raised in the big city but they've cultivated a love of market gardening
Bertrand Grébaut and Théophile Pourriat adore fish and meat. This pair of Parisian gourmets delight in creating and serving the finest dishes possible at Septime, their small, perfectly conceived restaurant in the 11th arrondissement; at La Cave, their even smaller wine bar; as well as at Clamato, their crowded seafood spot; and at D'une île, the pair's charming countryside guesthouse. Over the past ten years, they have rejected the formalities and pretentiousness of French fine dining, to pioneer a type of great, informal hospitality sometimes called bistronomy.
However Grébaut and Pourriat also recognize that you can't really improve on a great beef or fish fillet too much. "Meat and fish are binary," they write in their new book, Septime, La Cave, Clamato, D'une île. "You can work on them all you like, but with the best will in the world, nothing will ever beat a steak or a barbecued sea bass served with a green salad."
Fortunately, the pair have learnt that those same rules don't really apply in the plant kingdom. "With vegetables, you can really add something extra," they explain. "There's no limit to the different combinations and varieties you can use, to the influence of the seasons and to their colours and aromatic palette."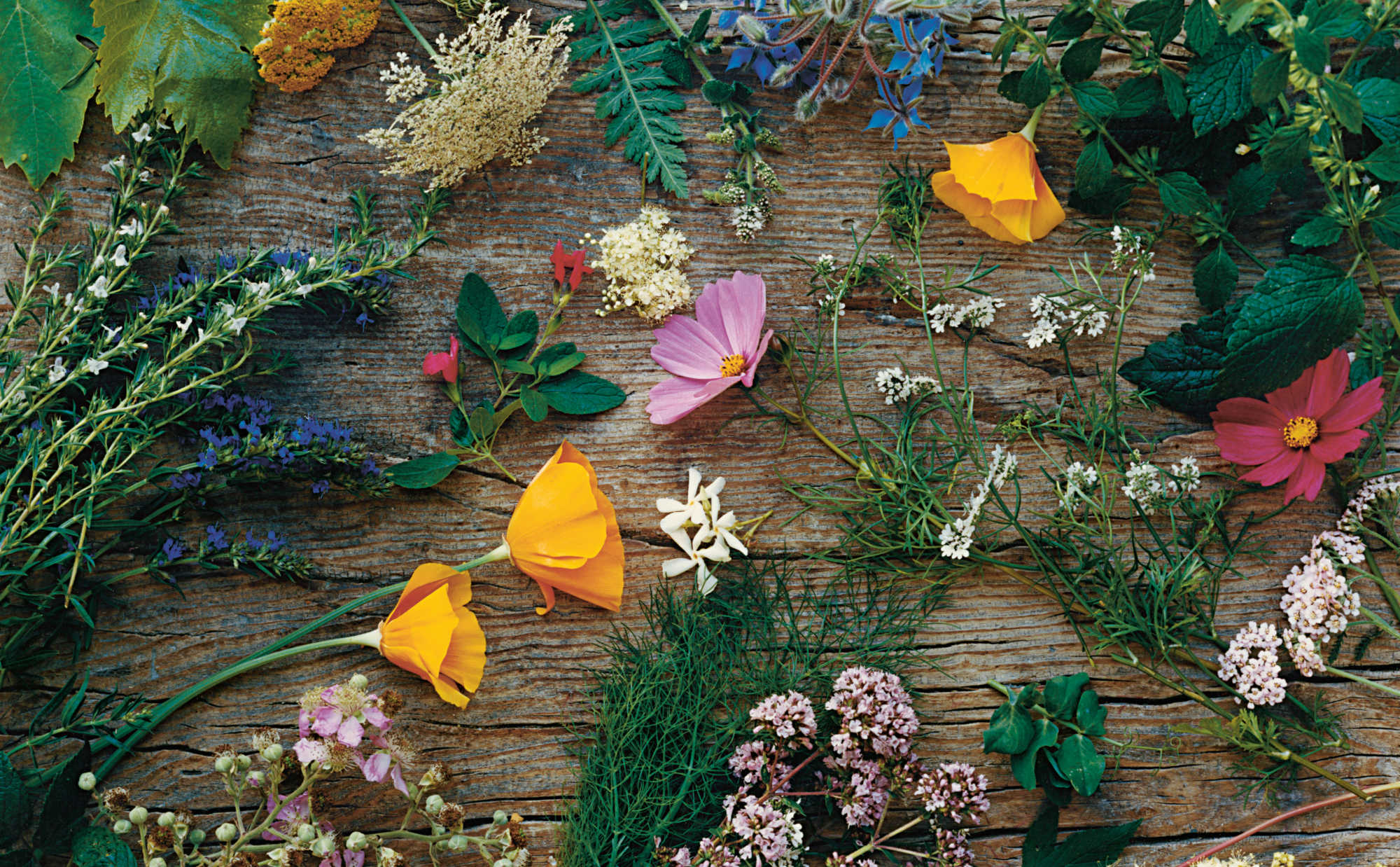 Grébaut and Pourriat are city boys; hailing from the same Paris neighbourhood, and so a love of agriculture might not have been at the forefront of their minds, while growing up. Nevertheless, following their culinary success, they've grown to appreciate vegetable growers.
"Whatever the scale of the garden, we take pleasure in helping to choose what's grown and in developing cultivation plans," they write, "even dreaming up our menus several months in advance and sometimes even lending a hand with the harvesting."
In Paris, they partnered with La Ferme de l'Envol, an ecologically focussed farm established on a former air base just south of the French capital. However, with the acquisition of their country place, D'une île, in 2018, they were able to plant their own patch of earth, and soon developed a closer relationship between the plot and the plate.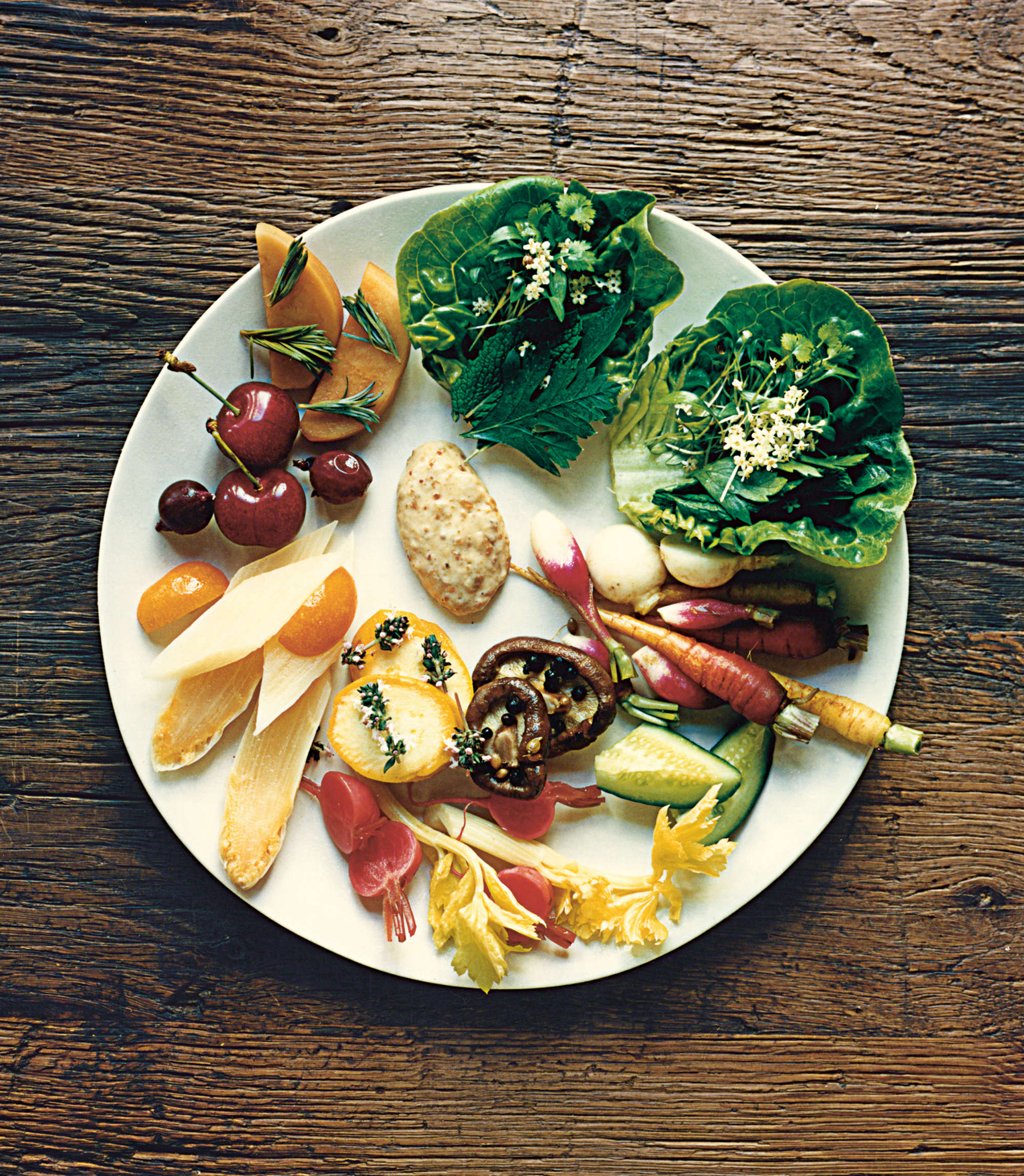 "Our kitchen garden, which has been designed as a family garden, is cultivated by the team," they write. "The different varieties of aromatic herbs, edible flowers and vegetables are sown together, in quite a wild way. Picked just before serving, they add freshness and spontaneity to the dishes of our table d'hôte without having to pass through the cold store. Managing our garden here is the culmination of years of learning and development."
Despite all this, Grébaut and Pourriat remain wary of the pretentious urge to produce all they need for D'une île from this small patch of ground. "The idea is not that we become autonomous," they write. "We maintain an ongoing and special relationship with the local region, and our neighbouring market gardeners provide us with a large proportion of produce that we are unable to grow ourselves."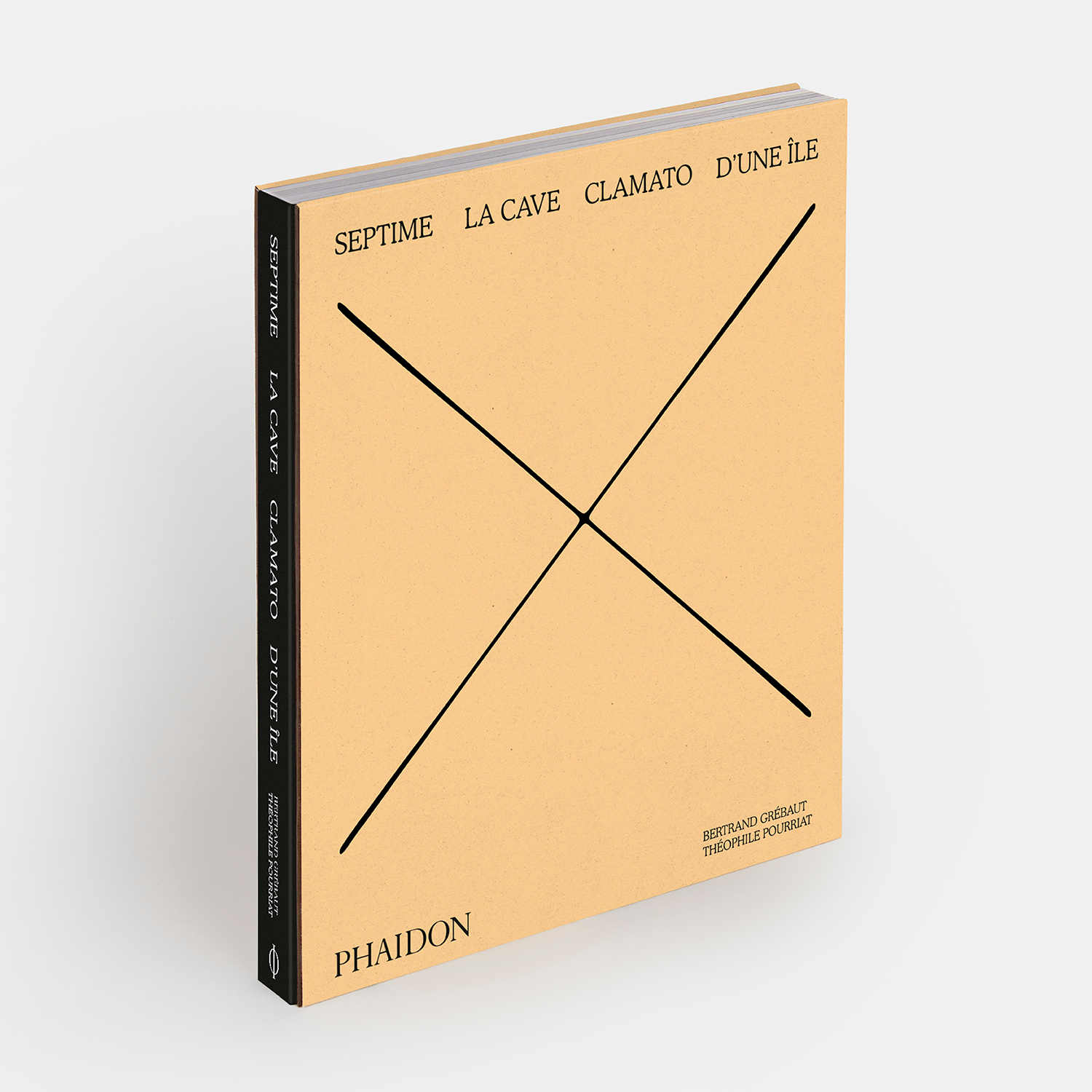 To see how this pair adds that something extra to their already extraordinary vegetables, order a copy of Septime, La Cave, Clamato, D'une île here.