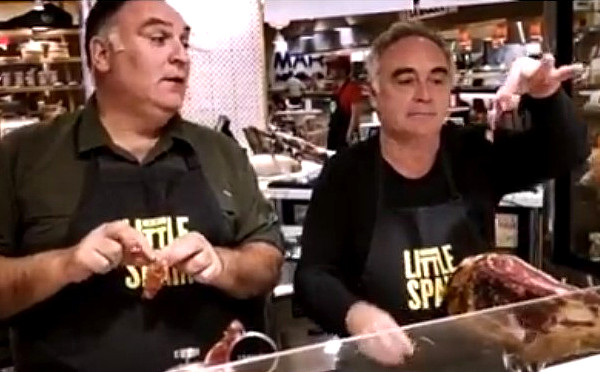 Let Ferran Adrià show you how to eat ham
The master of contemporary Spanish gastronomy teams up with José Andrés to slice a little pork in New York
Ferran Adrià is an incredibly innovative chef, known for creating such dishes as spherical olives, melon caviar and smoked water foam, while he oversaw the kitchens at elBulli. However, he's also good at easier foods; his book The Family Meal is filled with simple, if slightly unconventional recipes, such as an egg and crisp (potato chip) tortilla.
Now, as he and his fellow Spanish chef José Andrés welcome guests to their new Mercado Little Spai food hall in Hudson Yards, New York, Ferran has shared a little knowledge on how to cut a traditional leg of jamón Ibérico, or Iberian ham.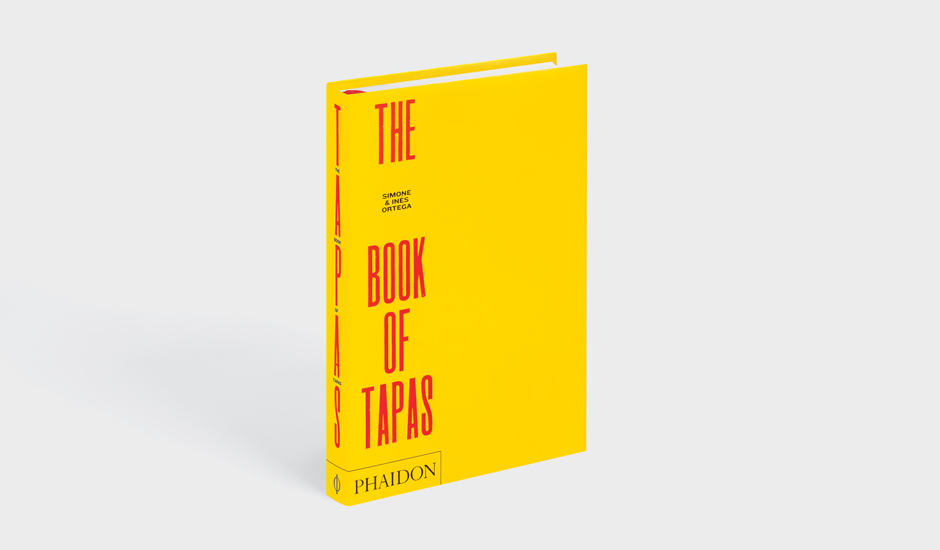 In the video, below, he explains to both Andrés and the viewer that you need good pork, nice and marbled, at a relatively warm temperature; "if we were in the North Pole, this would not be the same as the tropics," he cautions. When it comes to slicing it, you need a good knife, and a delicate techique. The slices slow, upwards, in a sawing motion, along the joint, to produce a thin sliver.
Watch the video here, and for more simple, bite-sized recipes, get our newly updated Book of Tapas, which features a foreword by Andrés.