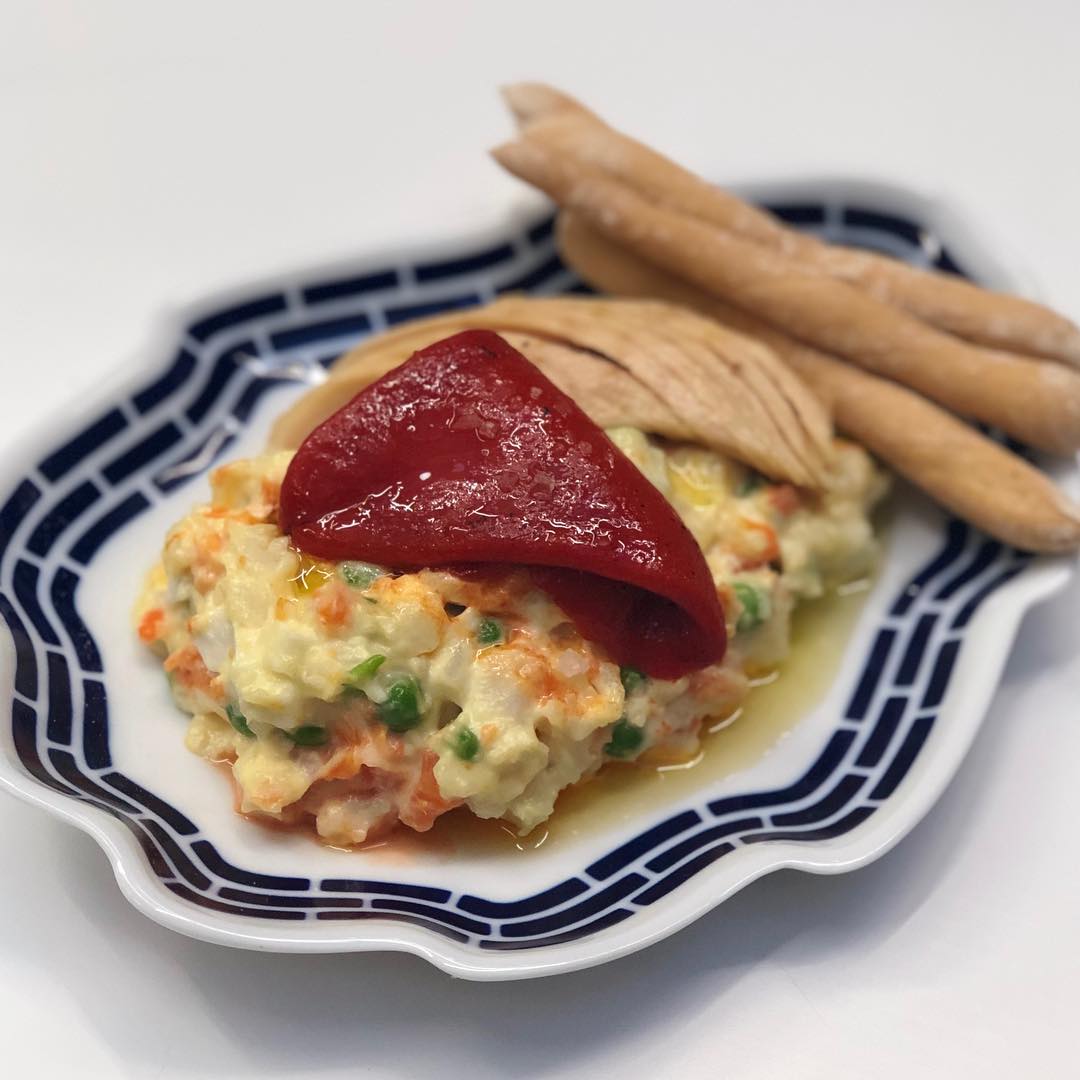 Here's what's cooking at Mercado Little Spain
The José Andrés Spanish food hall opens this week in Hudson Yards, featuring dishes from The Book of Tapas
According to the Mugaritz chef Andoni Luis Aduriz, there are three acceptable reasons to get into a fight. Two of those reasons - football (soccer) and politics - have been causing punch-ups forever. The third however, is perhaps slightly less prevalent in polite society. 
Ensaladilla Rusa is one of the most well-loved – and most debated – tapas in Spain. Andoni says that the dish is so sensitive to Spaniards, "por el fútbol, por la política y por la ensaladilla rusa te puedes partir la cara" - for soccer, politics, and ensaladilla rusa, you can get into a fight.
Fortunately, Mercado Little Spain, the new Spanish food hall opening in Hudson Yards, New York, this month, should have enough high-quality Ensaladilla Rusa to go around. 
Fellow Spanish chef and the author of the introduction to our Book of Tapas, José Andrés has been posting plenty of images of the little plates coming to this big, new development, and they all look delicious.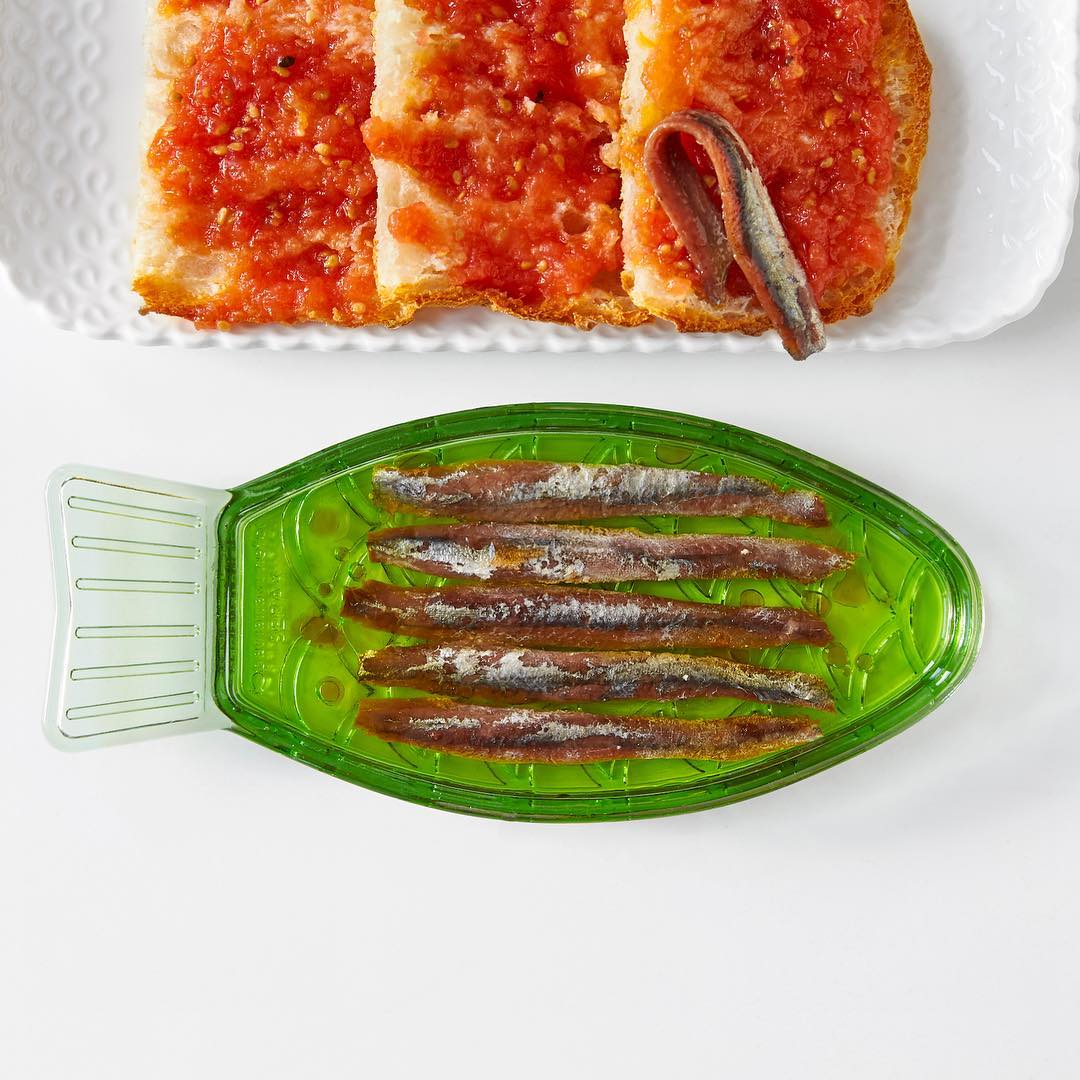 Diners here should also look out for bread with tomato, another slightly misleadingly titled tapas dish, as it also has a healthy topping of anchovies. Don't like them on pizza? Perhaps you should try them here. Andrés says they are "like the butter of the ocean - so rich and creamy, with a savory, briny funk." 
They will also be offering croquetas those deep-fried parcels of  <!--[if gte mso 10]>
<![endif]--> béchamel sauce, that Andrés describes as "a tapa of innovation, a way to quickly turn leftovers into a delicious new dish."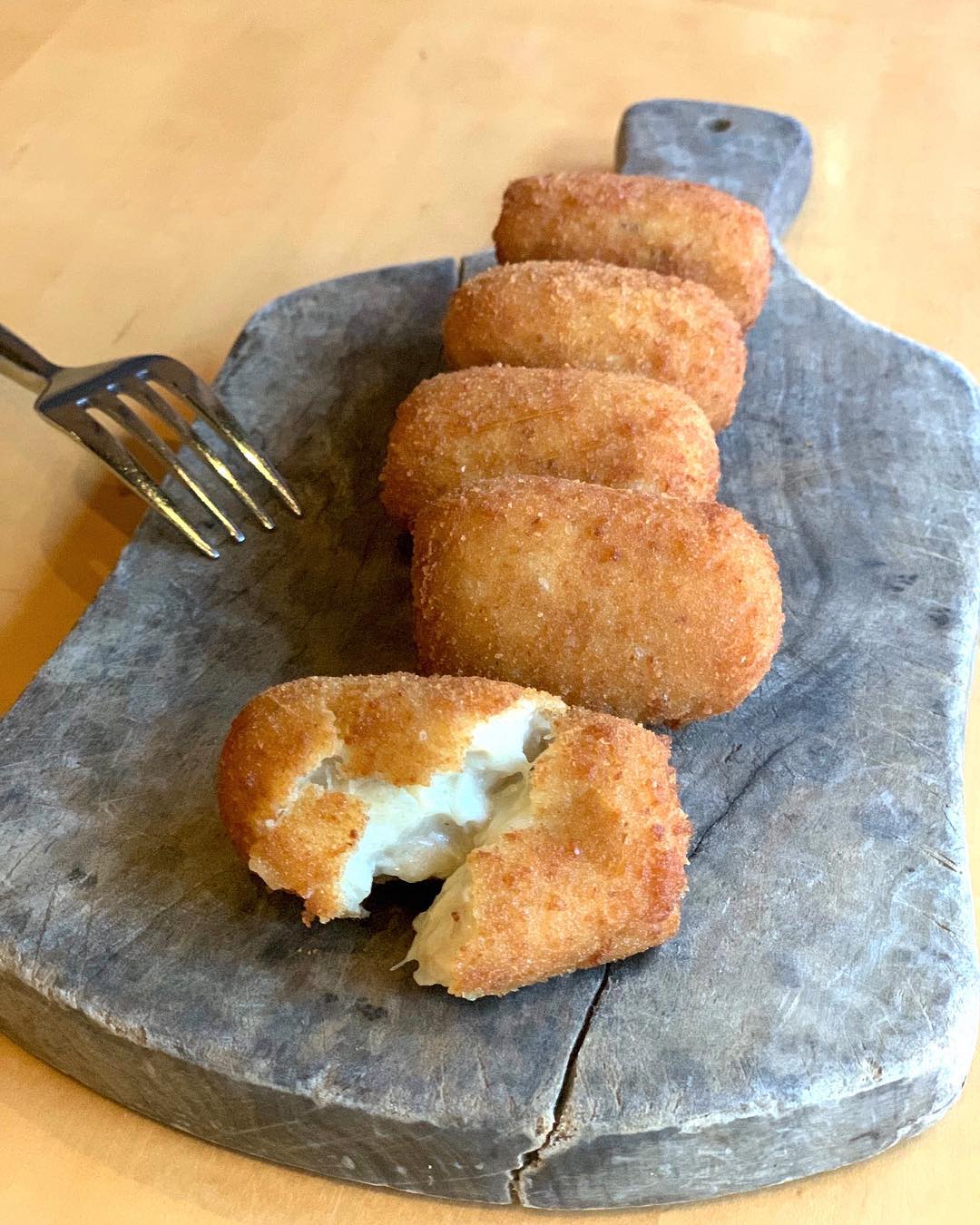 Can't wait for the Mercado's opening? Or can't really see a way of getting there any time soon? Then create your own. All the recipes for these dishes and plenty more are in The Book of Tapas, along with Andrés own take on how these little dishes found a place in the culinary make-up of America. Order your copy here.