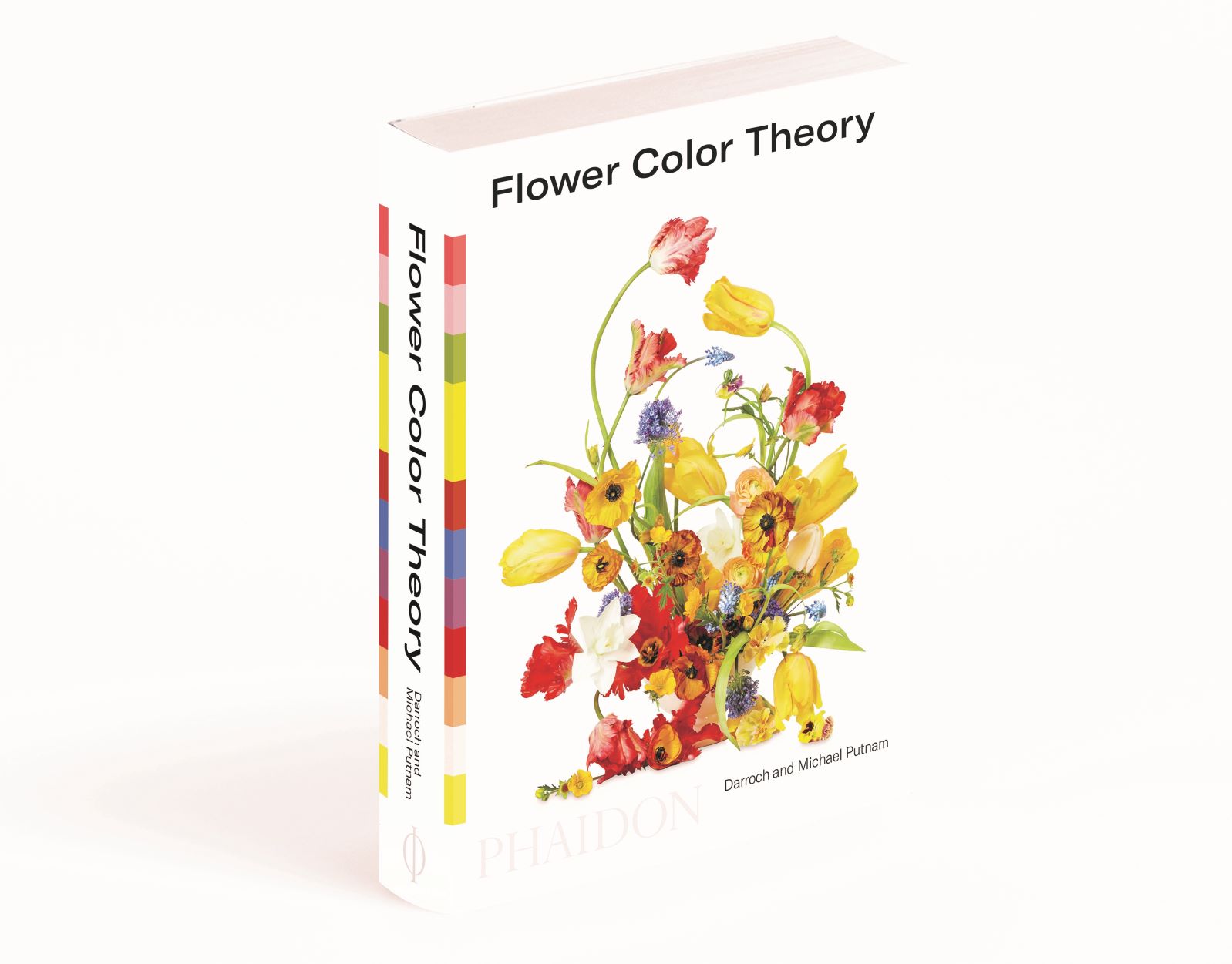 All you need to know about Flower Color Theory
Get the ultimate flower arrangement reference book from the greatest contemporary floral design studio
A rose by any other name might smell as sweet, but does a selection of roses of any old color look good? Probably not; just ask Darroch and Michael Putnam, the acclaimed US floral designers and founders of Putnam & Putnam, suppliers of flowers to such notable figures as Gwyneth Paltrow, Jason Wu, Brandon Maxwell and Beyoncé, among others.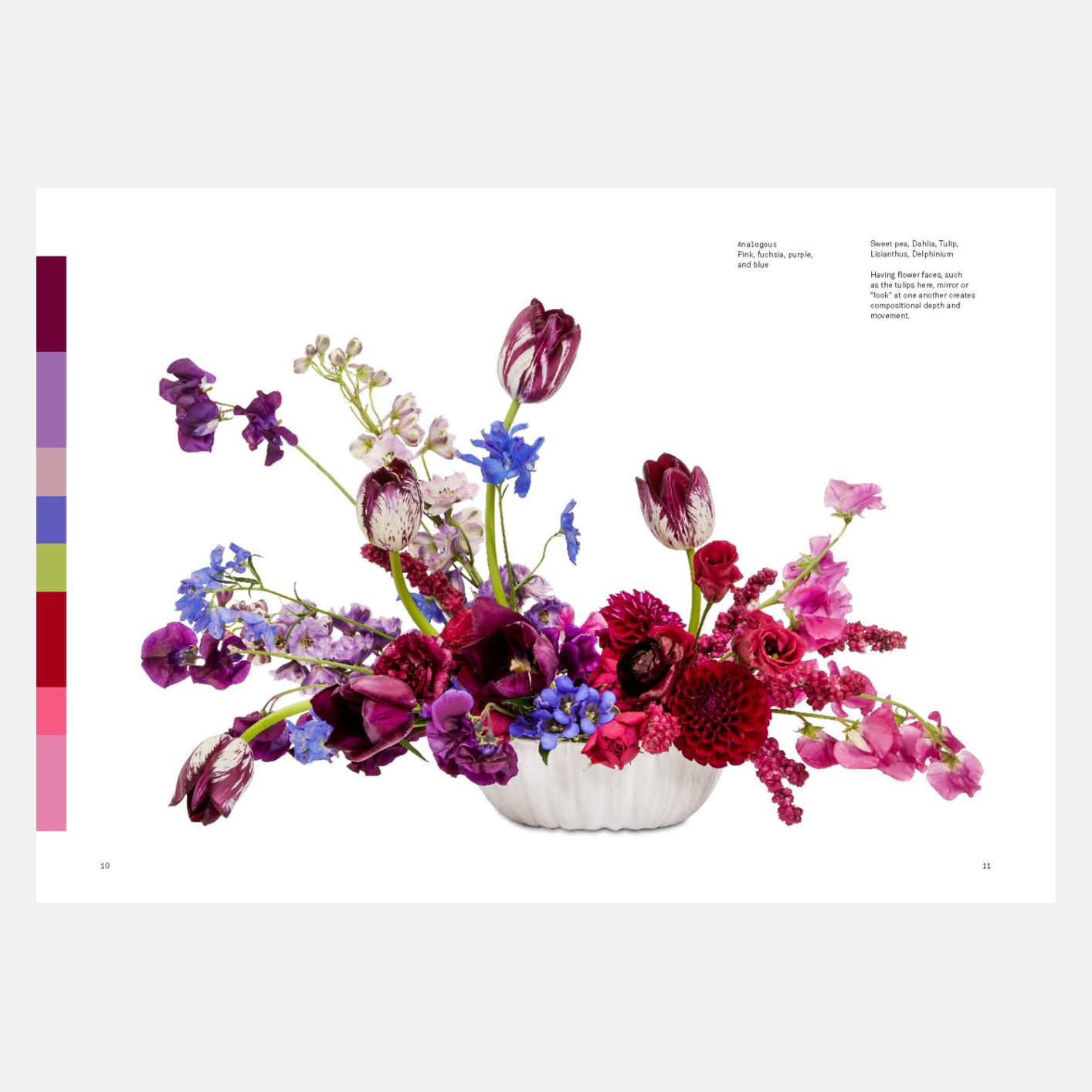 The pair have had their work featured in Vogue, Harper's Bazaar, Martha Stewart Living, Town & Country, W Magazine, and Elle Décor; they continue to oversee floral arrangements at some of the world's most exclusive society weddings and social engagements; and their best-selling debut book, Flower Color Guide, won plaudits the Guardian, Architectural Digest and the New York Post for the way in which it laid out, in simple, color-by-color terms, the best flower choices for each pigment.
However, a simple, albeit beautiful color guide isn't all an ambitious florist needs in his or her bookshelf. And with this in mind, Darroch and Michael have put together a technicolor primer on the right way to mix and blend stems to create artful, striking arrangements.
Flower Color Theory is without a doubt the ultimate, contemporary flower arrangement reference title, with 175 beautifully shot examples, showing the manifold ways in which blooms can be combined in different hues, to create displays with color schemes that are, as the book puts it: analogous, complementary, monochromatic, triadic, transitional, and feature accented.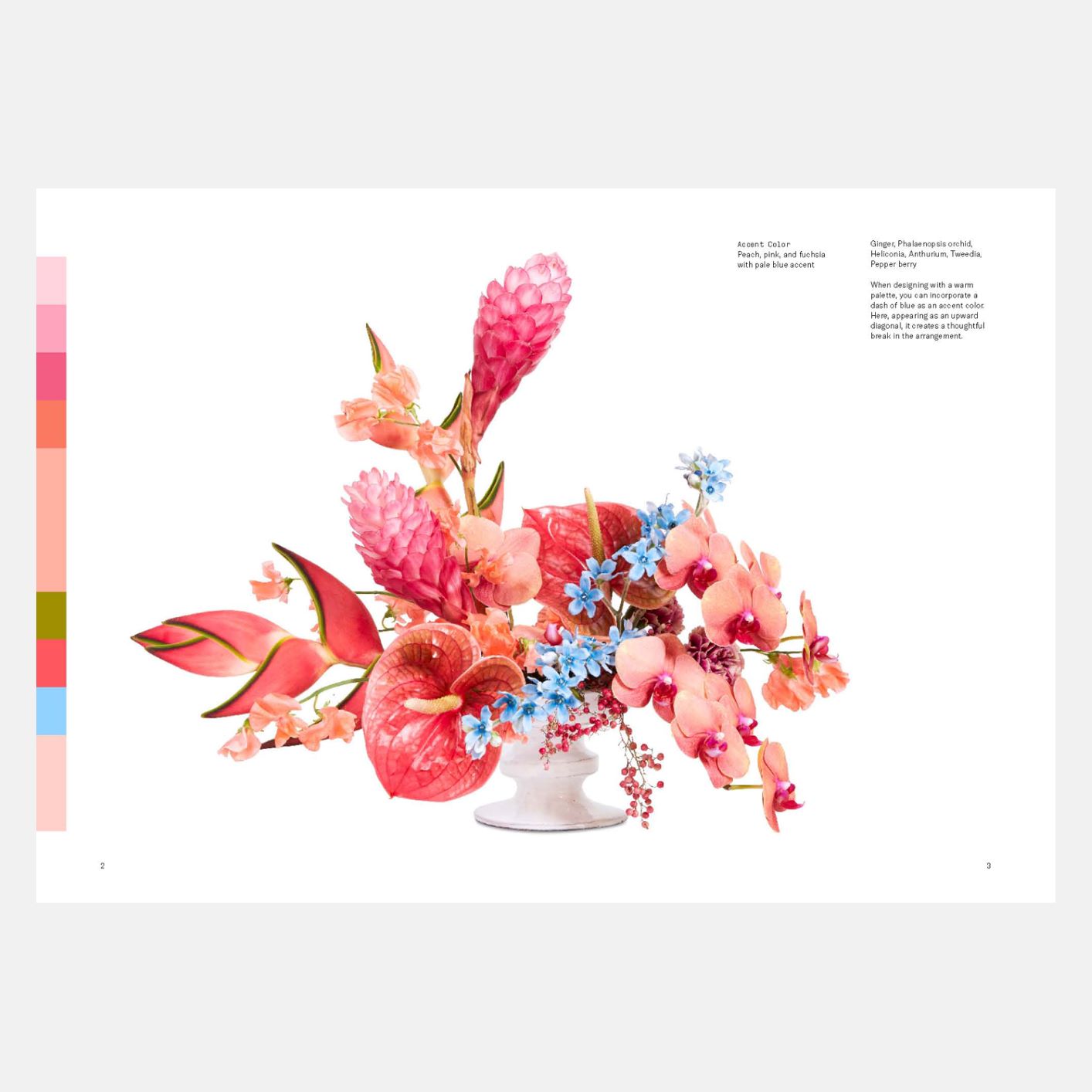 While every beautifully conceived example in the book includes a petal or two, Darroch and Michael also add in less-familiar elements, such as pine cones, tropical leaves, and fruit. Every image, which range from demure, white presentations through to riotous collections of primary colors, right over to macabre, near all-black creations, are accompanied by concise notes, describing the theme, the colors chosen, and the varieties selected.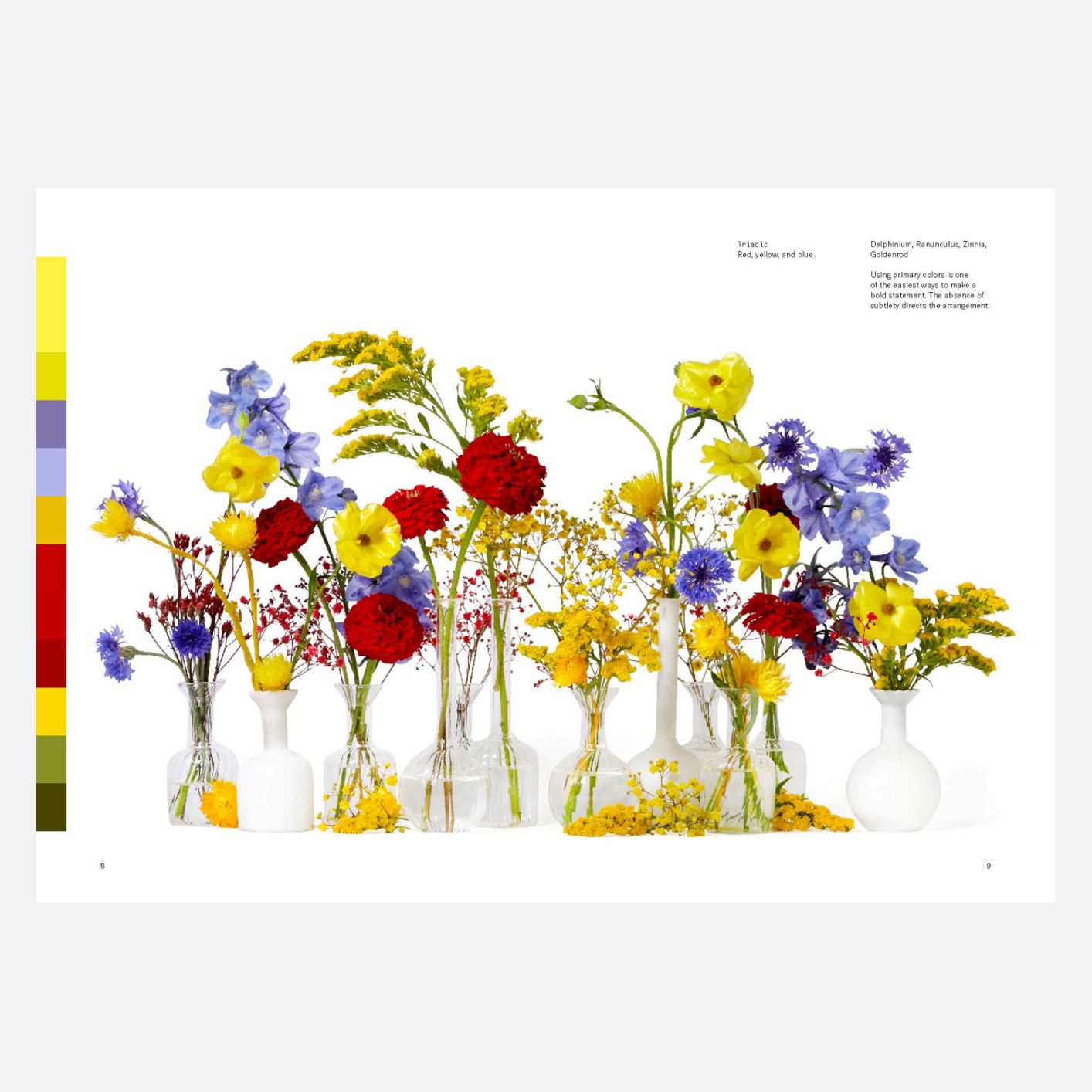 There's also some neat insights from the authors, offering the kind of pro tips you'd expect from two industry leaders. Beside a challenging, monochromatic display, they write, "in addition to flowers, use berries, grasses, and decorative leaves to tie an arrangement together"; in the notes for their pink and blue display of ginger, Phalaenopsis orchid, Heliconia, Anthurium, Tweedia, and Pepper berry, they point out, "when designing with a warm palette, you can incorporate a dash of blue as an accent color."
"Using spray oncidium orchids and fruit to create texture is an easy way to enhance any analogous color scheme," the pair say, with reference to a gorgeous, yellow display, offset with a sliced-up lemon; and when describing the merits of a sculptural offering of pink, fuchsia, purple, and blue flowers, they point out, "having flower faces, such as the tulips here, mirror or 'look' at one another creates compositional depth and movement."
Anyone with an eye for beauty will love the crisp photography and thoughtful displays in Flower Color Theory. Designers, painters and other fine artists will appreciate the way in which Michael and Darroch work with their chosen medium, blending together blooms like latter-day Old Masters.
Readers with a full or partial interest in decorative arts and interior design will find much to cherish in this book, which approaches floral arrangement in a fresh, engaging and practical way. Yet Flower Color Theory will truly come alive in the hands of anyone with a vase, some stems and the ambition to create something a little more artful from nature's bounty. To find out more, and to put all this beautiful theory into practice, order your copy of Flower Color Theory here.