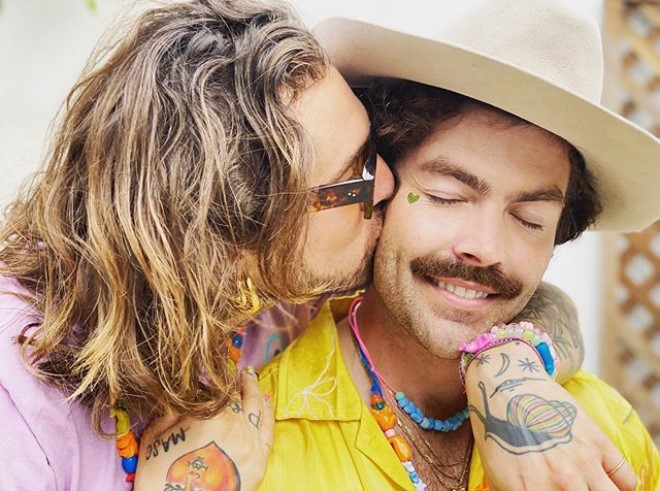 Mikey and Darroch Putnam make lockdown work for them
Beyoncé, Bougainvillea and some good books become part of the happily married couple's new LA lifestyle
Living your best life in lockdown isn't easy, but Darroch and Mikey Putnam, the happy couple behind Putnam & Putnam, America's best contemporary floral design firm, are certainly trying.
The duo contributed floral displays to Beyoncé's stunning Disney+ visual album, Black is King (which was filmed prior to the pandemic), and, while they're unable to criss-cross the world as they once did, creating stunning flower arrangements for such prominent figures as Gwyneth Paltrow, Jason Wu, and Brandon Maxwell, they're still able to add a little budding exoticism to their new West Coast home.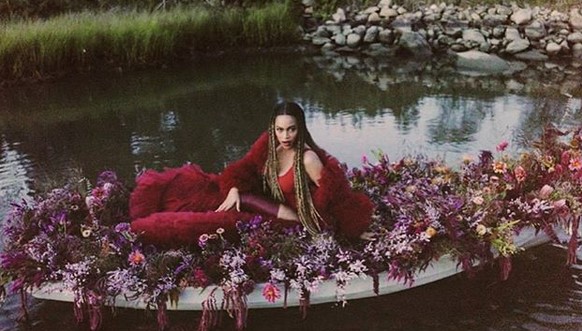 "Every summer we take a couple of weeks and explore Europe along the Mediterranean – we just can't keep away," the couple told MATCHESFASHION. "There's magic in the air there – maybe it's the intoxicating smell of fig trees, the dry heat or the terracotta landscapes. We're trying to bring that to our West Hollywood garden. When we moved in, there was an array of Bougainvillea and fruit trees on the property: pear, persimmon, fig, lemon, orange – welcome to sunny SoCal!"
Since establishing that West Hollywood base, they have added blood oranges, lemons, limes, as well as succulents and cactuses, all while drinking in the dreamy light and space of California. "Moving from a 350sq ft apartment to a three-bedroom bungalow in West Hollywood surrounded by a lush garden is a dream come true," they say. "Seriously, pinch me."
Of course, not everything is picture perfect. Over on MATCHESFASHION's Matches_Men's Instagram stories, Darroch guides us through his well-stocked, though slightly underused wardrobe; just by looking at the clothes, "I try to remember what being social looked like," Darroch confesses.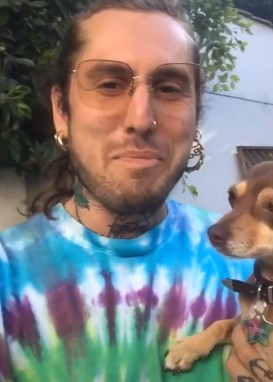 Still, less time spent on looks allows more time for other pursuits, such as novels; Darroch picked up a bunch from LA's Book Soup store, including Nickel Boys by Colson Whitehead, and Girl, Woman, Other by Bernardine Evaristo.
He also snagged a pretty sweet Bianchi single-speed bike Craigslist, to explore the new neighbourhood, and, when he's not on two wheels, he's often accompanied by four paws, thanks to the new rescue puppy, Billie Rae, they have just adopted.
Meanwhile, back on the East Coast, Mikey Putnam is keeping the couple's NYC presence alive; he's been trying his hand at creating papier-mâché botanicals. He's also digging into some great photography books by Graciela Iturbide and Ren Hang; and when he's not hard at work creating, he likes to drink an iced coffee and take a walk through Fort Greene Park in Brooklyn.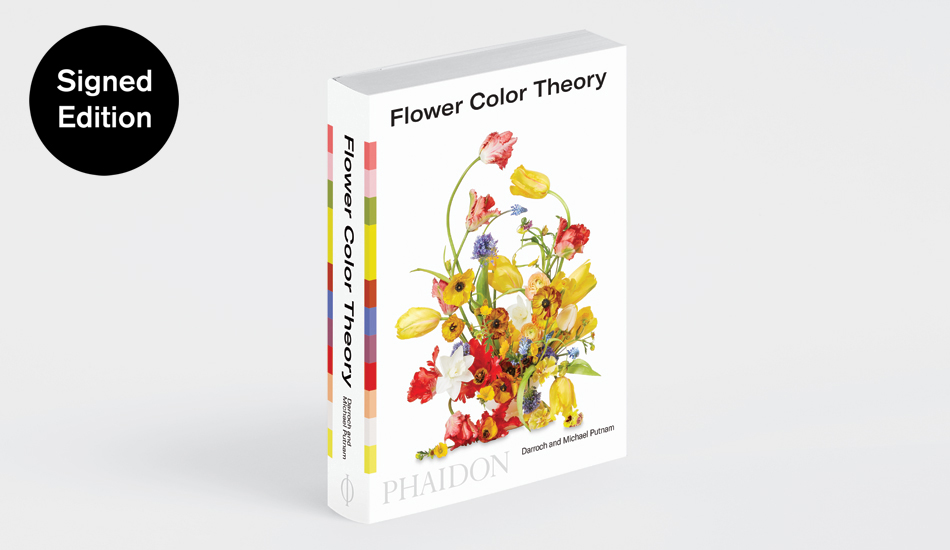 For more well chosen advice from the Putnams take a look at their Flower Color Theory and Flower Color Guide; they're available in our store, here.