MATCHESFASHION.COM Blooms for Chelsea Flower Show
The fashion retailer hosted some of the world's best floral designers for the launch of our new book Blooms
"With freedom, books, flowers, and the moon," wrote Oscar Wilde in his 1897 work, De Profundis, "who could not be perfectly happy?"
We may have only supplied two of Wilde's happy ingredients last Thursday, but our London book launch, held during the Chelsea Flower Show, certainly made for a delightful evening.
On 23 May MATCHESFASHION.COM and Phaidon celebrated the publication of Blooms: Contemporary Floral Design with a petal-filled cocktail reception at 5 Carlos Place, MATCHESFASHION.COM'S Mayfair townhouse.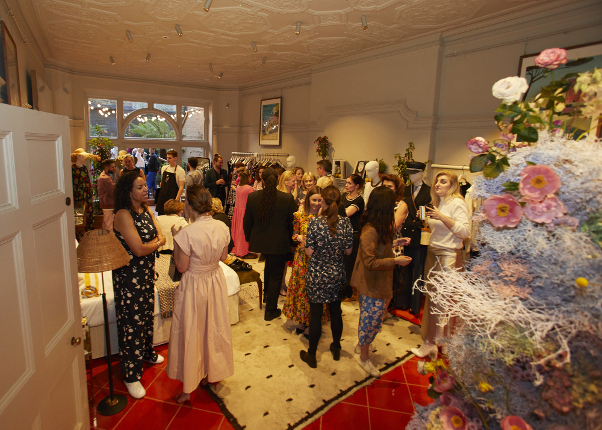 Floral designers featured in the book, including Palais Flowers, Worm and Scarlet & Violet, created stunning installations for the party, which were enjoyed by such notable guests as Matthew Richardson of the Urban Flower Co.; floral designers Shane Connolly, and Paula Pryke, O.B.E.; designer Matilda Goad; and The Economist's Melanie Grant; as well as a few overseas visitors, such as Solomon Leong from Hong Kong's Solomon Bloemen, and France's Christian Tortu.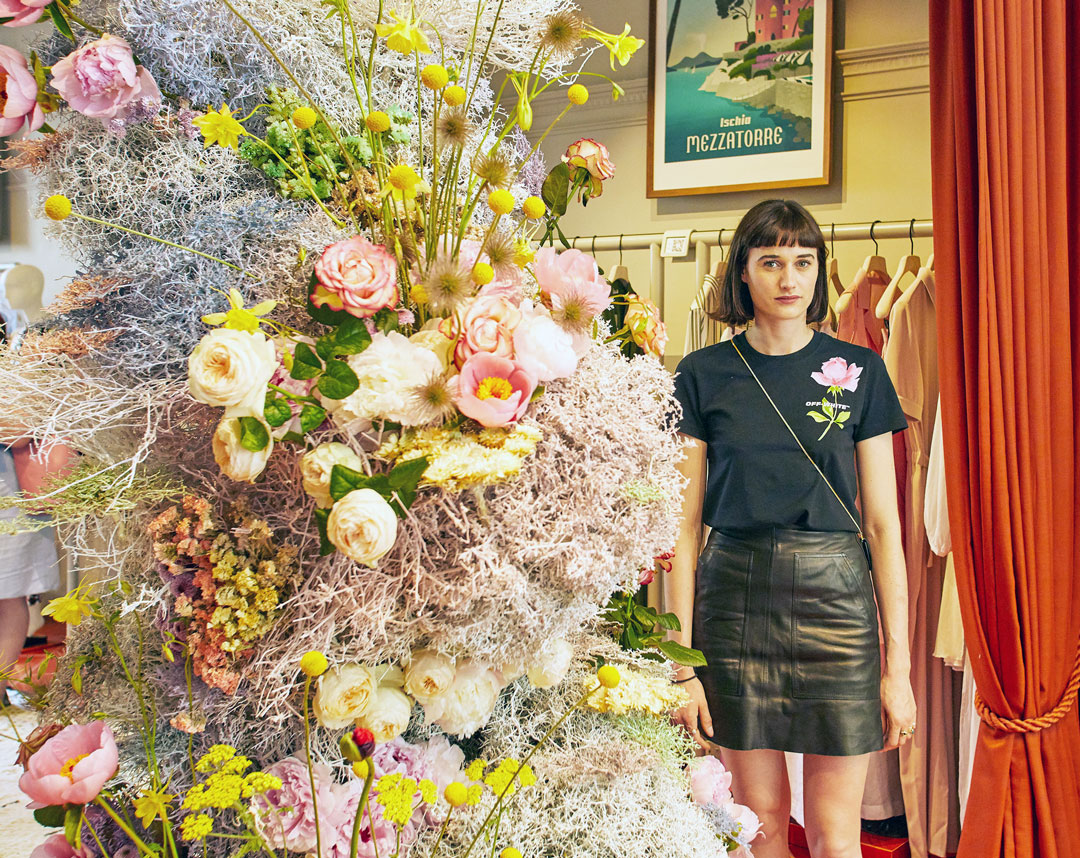 Palais Flowers made a free-standing sculptural piece for the event, with a coral, pearlescent sea theme, featuring dried flowers, as well as fresh peonies, sweet peas and craspedia.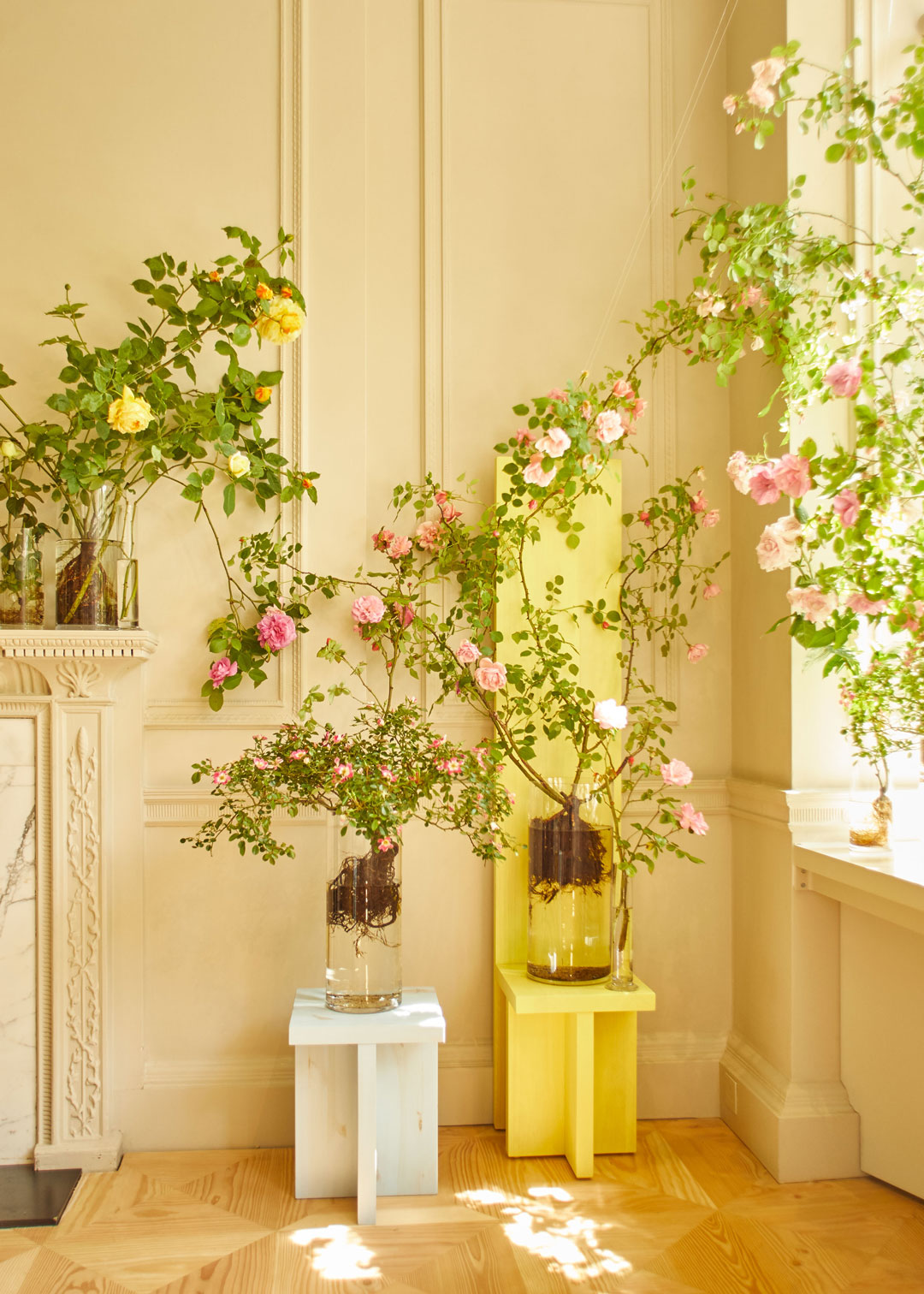 Flora Starkey's display, Roses on 406, featured several varieties of roses, including Albertine, New Dawn, Golden Celebration and Warwickshire. "We were inspired by looking at roses in the city and their ability to transform even the most urban environment," she said.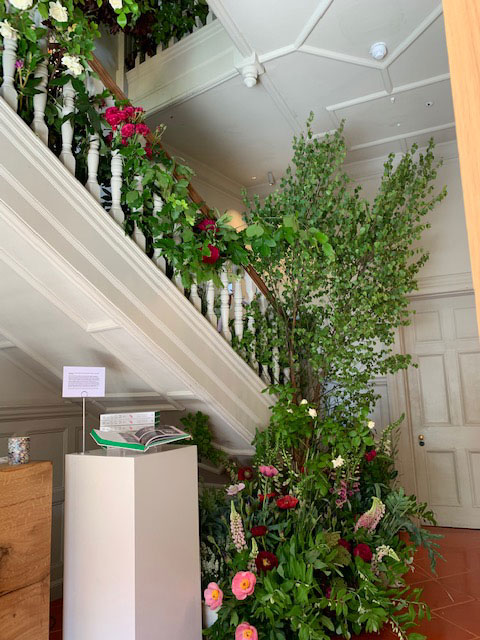 Scarlet & Violet, meanwhile, created Lady Iris Birch, a floral installation reaching from the entrance to the townhouse up to the first floor, using seasonal British garden flowers such as irises, foxgloves, peonies and lupins, as well as birch, hornbeam, sorbus and prunus branches.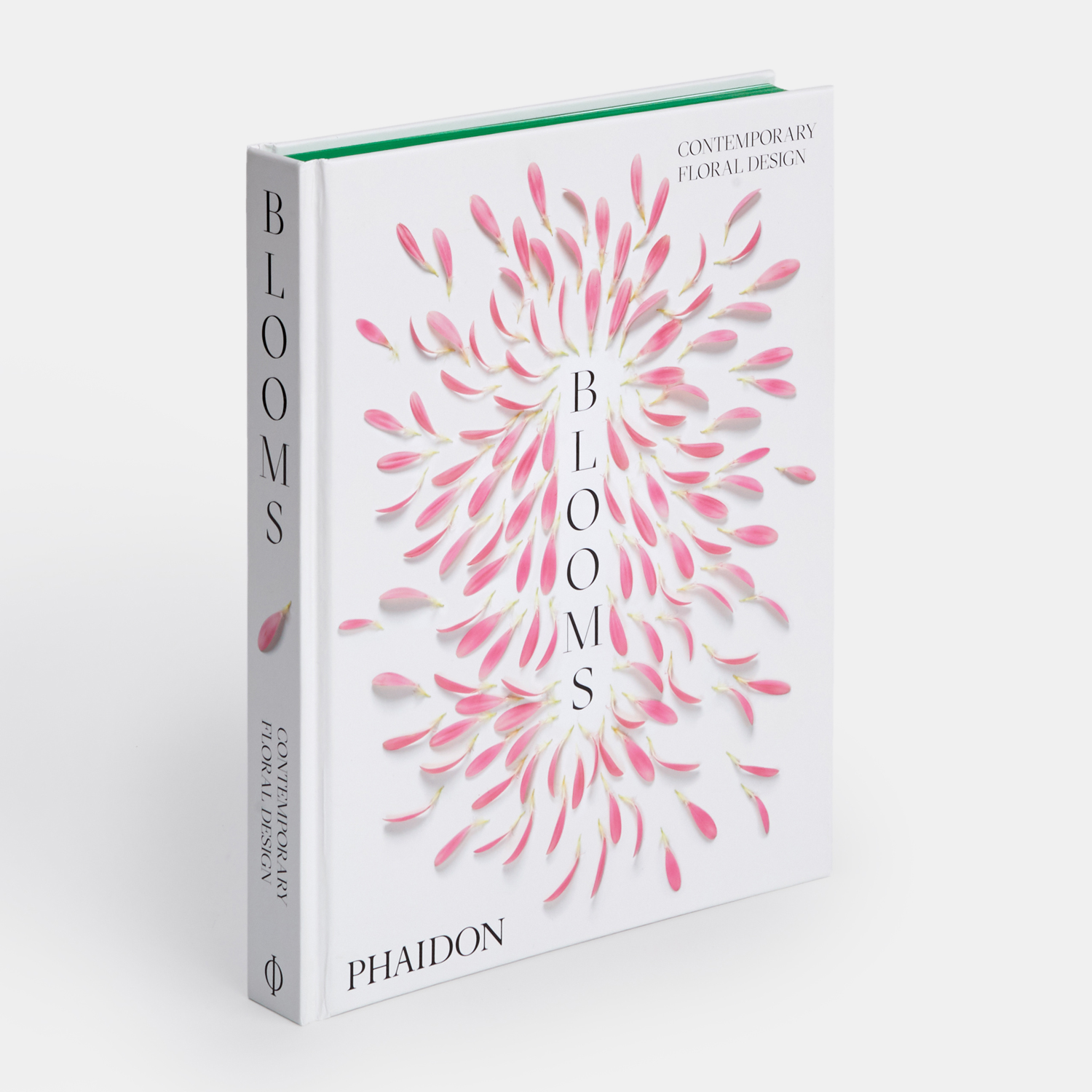 Couldn't make it? Don't worry, you can still buy a copy of Blooms here. The book is a global survey of work by more than 80 contemporary floral designers; it is the most ambitious overview of the floral design scene ever published, and demonstrates just how far innovative designers have pushed the boundaries of floral design in the last decade.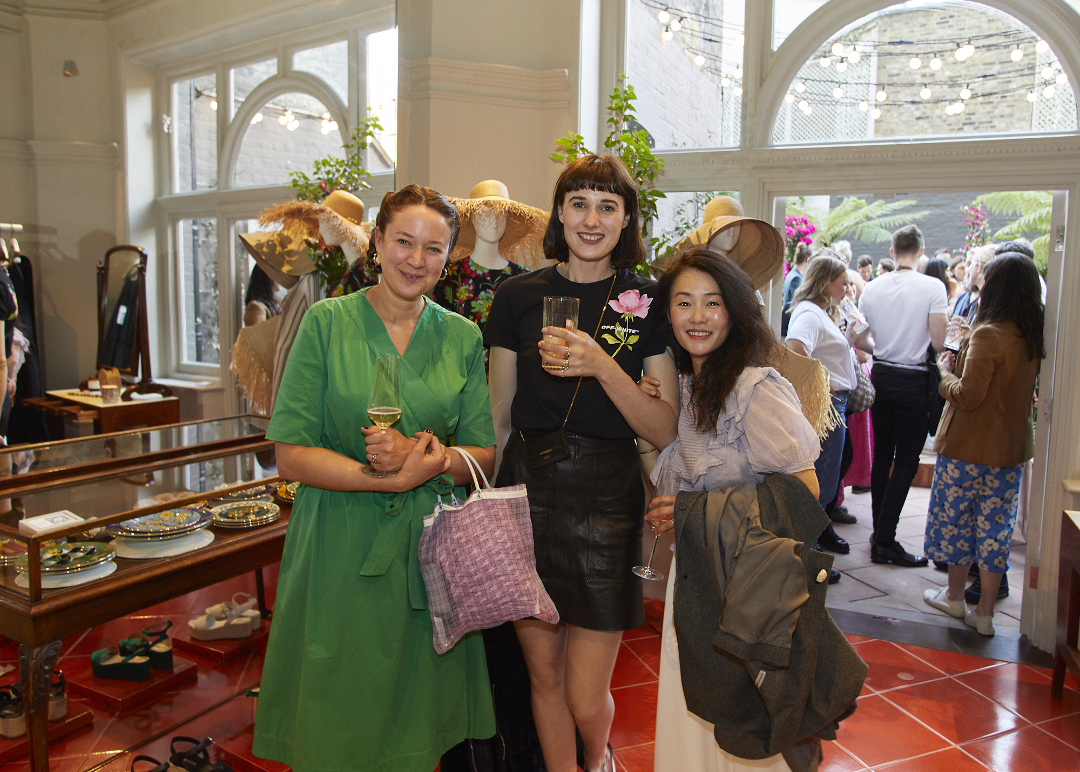 Curated by Commissioning Editor at Phaidon, Victoria Clarke, and Co-Editor Clare Coulson who has also written the introduction, the featured designers have all been nominated by an international panel of distinguished editors, stylists, writers, designers and master florists. Find out more about Blooms here.