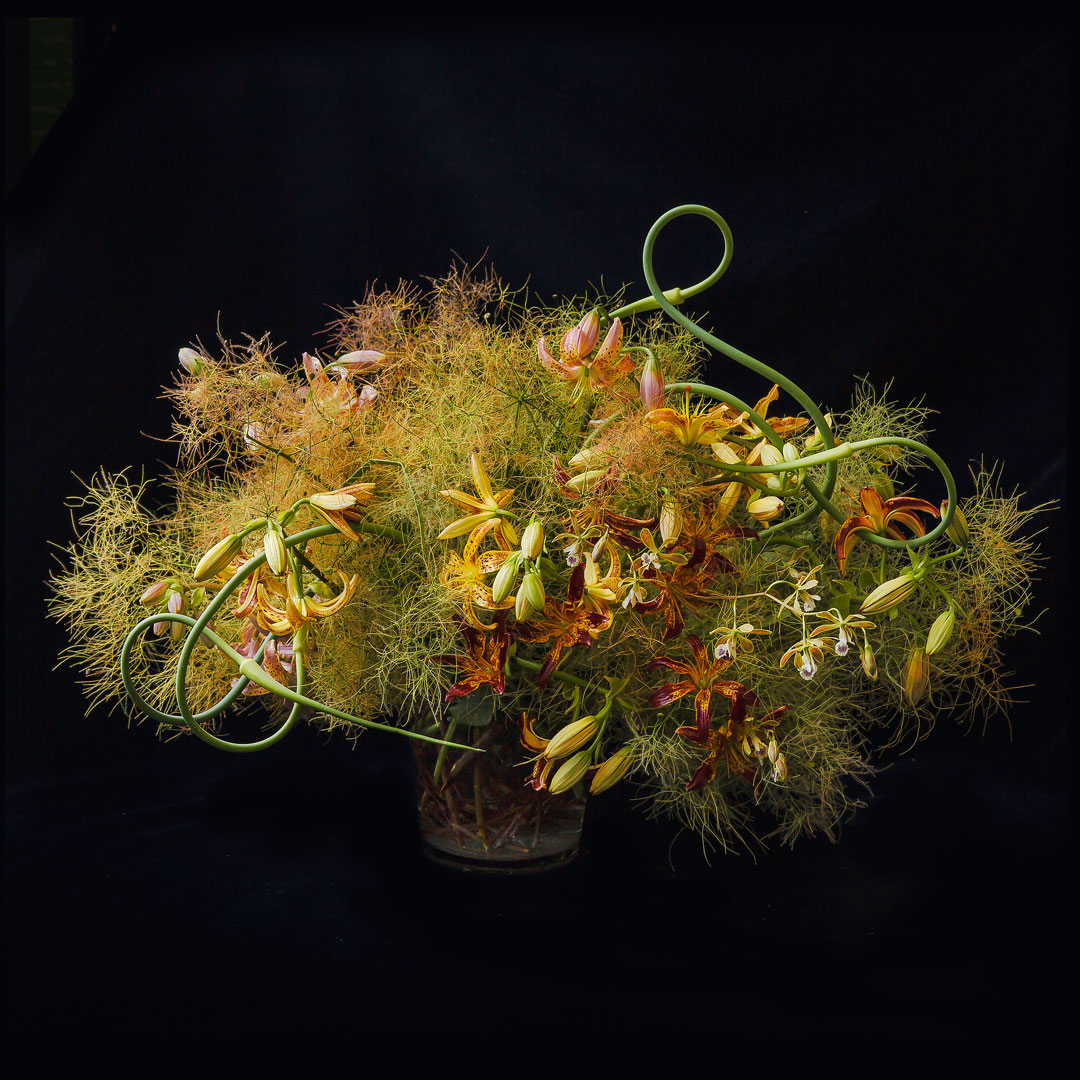 Emily Thompson - Not your Grandmother's Florist
The sculptor-turned-floral designer on how the histories of art, architecture, music and dance inspire her work
An installation by Emily Thompson can be hard to digest, as the florist herself admits. While strikingly beautiful, it confounds traditional notions of flower arranging. Thompson's approach is informed by her background as a sculptor with a particular interest in the decorative arts, spectacle and display. Moving from sculpture to floristry was not so much a change of direction as a way of enriching her life and work.
Thompson's work expresses the life-and-death battles of nature, the struggle for dominance and survival. Pansies and forget-me-nots jostle for position among vines supporting grapes and berries, as well as the occasional octopus. Clouds of hedgerow berries and fiery herbage explode like a volcano, depositing little piles of citrus and persimmons.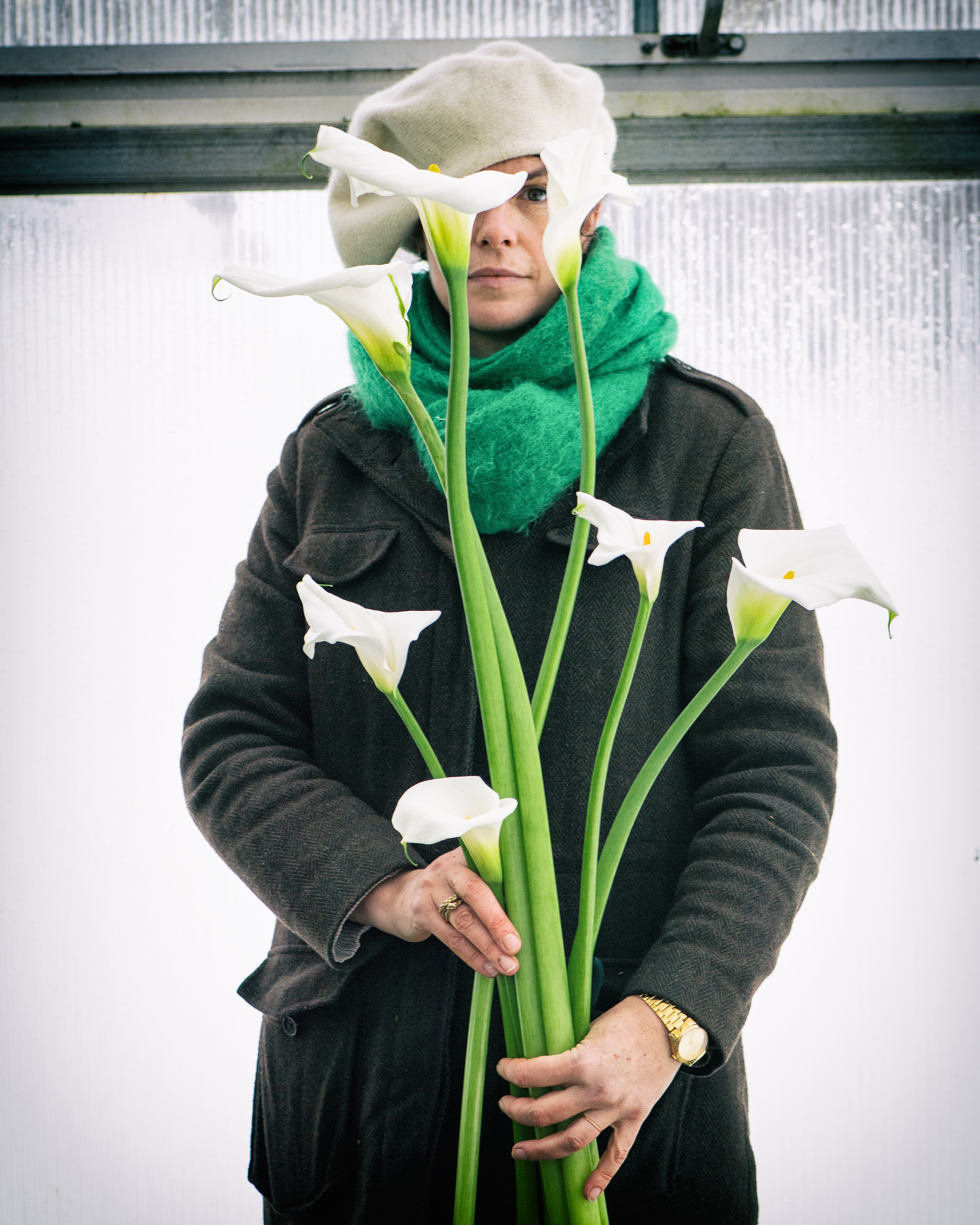 Working with elements of the vegetal (and animal) world is one way of making sense of life in New York City, after a childhood in the romantically named Northeast Kingdom, Vermont. An invitation to decorate the ballroom at the White House in 2011, five years into her career as a florist, set the standard. Boulders were driven down from Vermont, rough stones placed on fine stone mantles. Forced bulbs and hellebores blossomed under illuminated trees in mossy indoor gardens watered by White House staff.
Emily is featured in our new book Blooms: Contemporary Floral Design alongside 85 other floral artists. In it you'll find established florists alongside rising new talent – each nominated by industry experts. It's an expertly curated, gorgeously produced collection of work that offers insight into the profound effect that floristry has on today's visual culture. We asked her a few questions about what she does and how she does it.
How would you describe what you do and do you have a signature style? I've been called 'fleuriste sauvage' and think it fits well.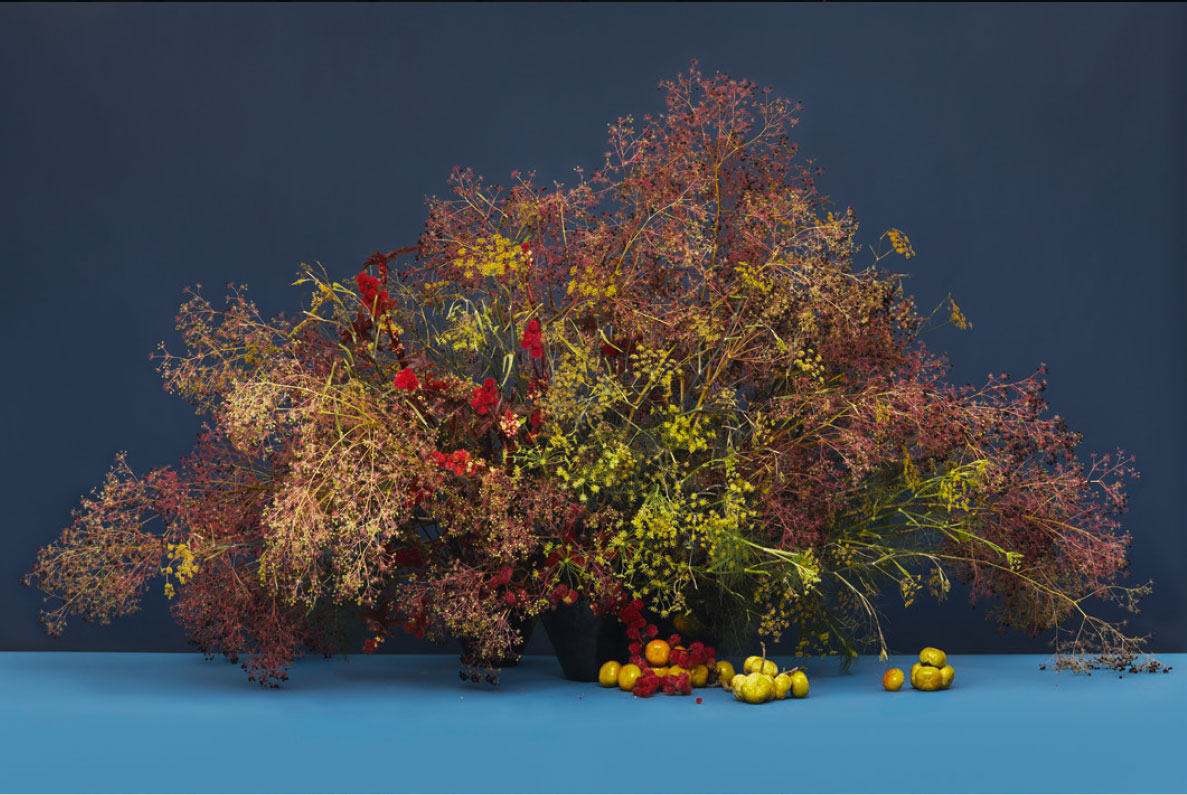 How did you get here? I was an artist and fell into this medium by accident. I found that I had a very powerful relationship with the materials and it supplanted my earlier direction in sculpture. The materials have taken me over, they sustain me and move me. They spur me to speak on their behalf, on the side of protecting the living world, both through the work itself and its narratives and through our ethical practices.
What inspires you? I look to the landscape first. The living world and its materials themselves speak loudest in my ear. Beyond that, I look to the history of art, architecture, music, dance, everything humans have made to exalt existence.
What emotion do you want to evoke in people? I want them to have the unmistakeable sense that the materials are ALIVE.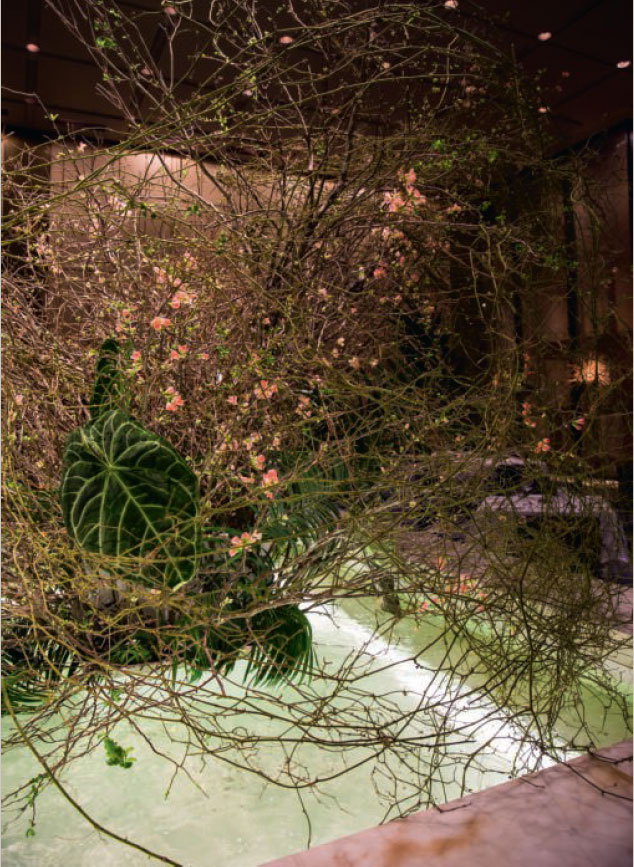 Is how an arrangement smells important? Sometimes. And how it sounds when rustled by movement, and how it moves and of course how it looks. All the senses can be engaged with this work, though perhaps better to avoid tasting it.
How long can you spend on a particular arrangement and what's the hard part to get right? The work is very fast. We build fourteen-foot pieces in the blink of an eye. The most difficult part can be hunting down the materials and making tough edits, but also finding ways to support heavy water sources that are either hidden or beautiful.
What's the commission you're most proud of and why? The next one. We are always looking toward bringing new forms and ideas to the world.
To see more from Emily Thompson Flowers go here; check out Blooms: Contemporary Floral Design here; and come back soon for another interview with one of the floral artists in it.