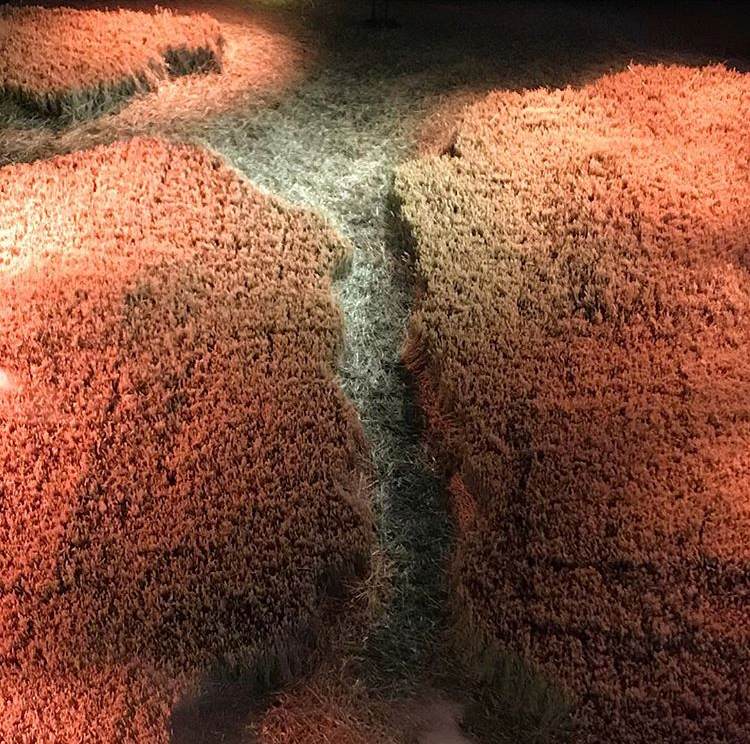 Julius Iversen of TABLEAU - Not Your Grandmother's Florist
From cornfields to coloured clouds of flowers, this floral artist makes flowers look (but not always smell) amazing
At 50 Store Kongensgade in Copenhagen, a nineteenth-century facade gives way to a crisp architectural composition. Walls are scrubbed raw, the room is stacked with podiums of terrazzo, glass brick, metal mesh and polished extrusions, and the vinyl floor is coloured Yves Klein blue. This is the domain of TABLEAU the latest project by Danish floral designer Julius Værnes Iversen. As the vivid setting might suggest, TABLEAU offers a version of floristry that is definitely design-led – there are no shrinking violets here. What sets Iversen's creations apart are their highly composed, dramatic edges, produced through careful choice of blooms as well as a pared-back approach to arrangement. A composition with three stems of moth orchids coloured an unnatural blue, for instance, looks strange yet distinctly at home in a galvanised steel vase. Similarly, a lone, lush leaf of elephant ear drapes over a polished steel vessel. The contrasts these pieces offer between natural and manmade, hard and soft, presents a graphic aesthetic that breaks with traditional floristry rules. The vases, also designed by TABLEAU reference industrial finishes, such as metal mesh or cast concrete, and accentuate TABLEAU's botanical palette.
Experimentation is what Tableau does best, so it is not a surprise to realize that a series of delicate gypsophila clouds from 2018, hand-painted in yellows, pinks and blues, was also an Iversen invention. Suspended in clients' quarters as well as in gallery spaces, these burgeoning bunches are floral installations that sit somewhere between floristry and art – a pointillist botanical form in space bringing a bold approach to an age-old profession.
Julius Værnes Iversen is featured in our new book Blooms: Contemporary Floral Design alongside 85 other floral artists. In it you'll find established florists alongside rising new talent – each nominated by industry experts. It's an expertly curated, gorgeously produced collection of work that offers insight into the profound effect that floristry has on today's visual culture. We asked Julius a few questions about what he does and how and why he does it.
How would you describe what you do and do you have a signature style? At TABLEAU we strive towards creating installations with flowers and trying to make the outcome more of an art piece instead of a traditional piece of floral decoration. We always try to make the outcome contemporary.
How did you get here? My father worked in the industry and I started working in his flower stores as a teenager. I always loved working with flowers. This is also the main reason why I try to push the boundaries of the floral industry. I opened TABLEAU one year ago. Today it functions as a creative studio where the main focus is design, flowers and art. We work in the grey zone between those three classifications. The boundaries between them are becoming more and more translucent. Designers do art and florists do design. And vice versa.
What inspires you? I take huge inspiration in the world of arts. I am very fond of going to different exhibitions at galleries and museums. Everyday life has a big impact on me as well. I love the visual aesthetics that pop up suddenly every day. I have a motto: There is a beauty in everything.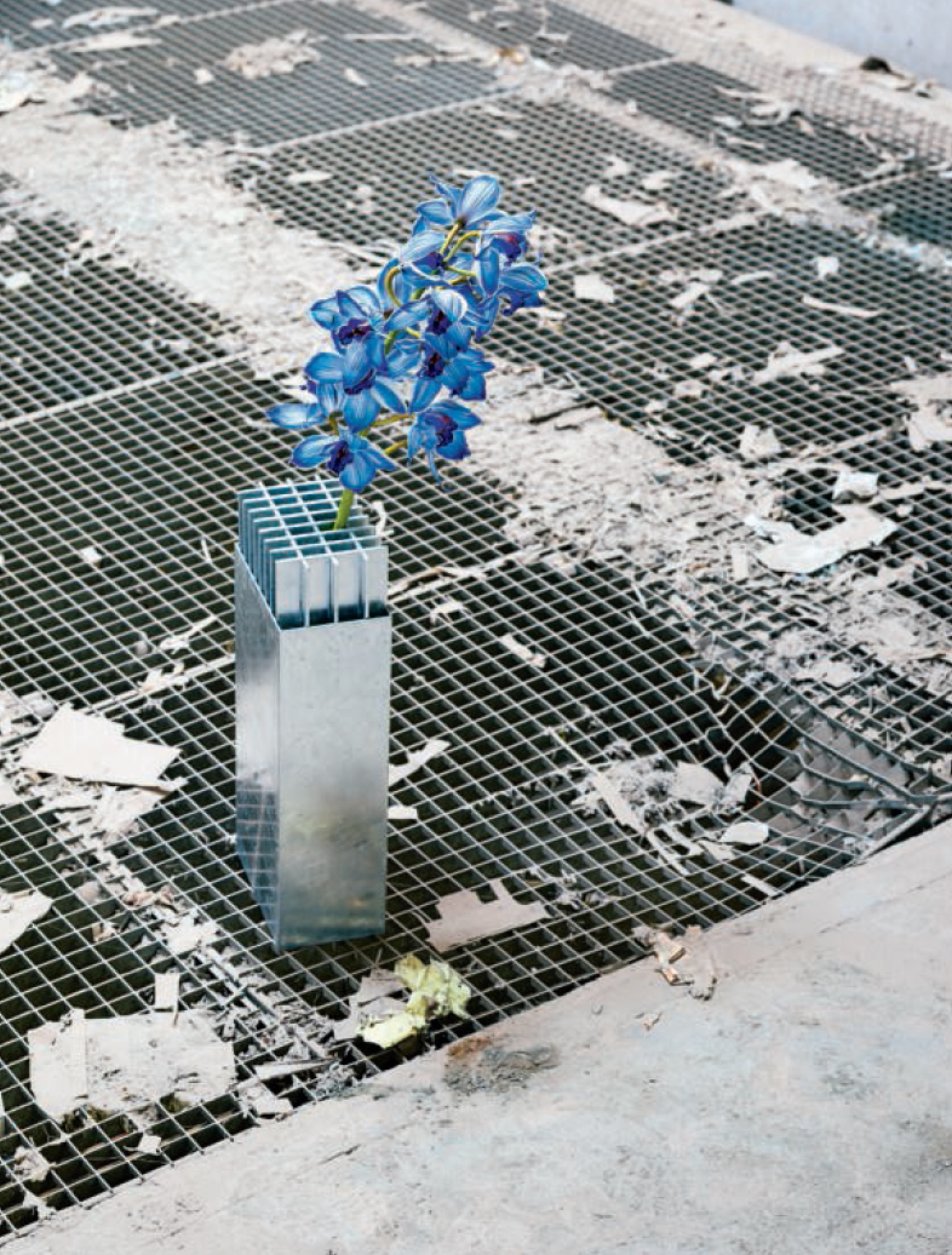 What emotion do you want to evoke in people? If I evoke any emotion at all then I have succeeded.
Is how an arrangement smells important? It is very important. The smell is a sense just as important as sight or taste for instance. The sense can recall a memory or an emotion. Recently I created a flower decoration made out of dried Limonium. They have what most would call a vile smell. It was a part of the installation. To create a beautiful sight which had a horrible smell.
The installation was part of an art exhibition at our studio called "The Wind Amongst the Reeds" by artist Leonardo Amadeus Vandal. He works in the melancholic field of art. Therefore it was a good fit with the double-sided effect of the floral installation. We called it "Beauty Monster". So yes I think that the smell is very important. Even if it is good or bad.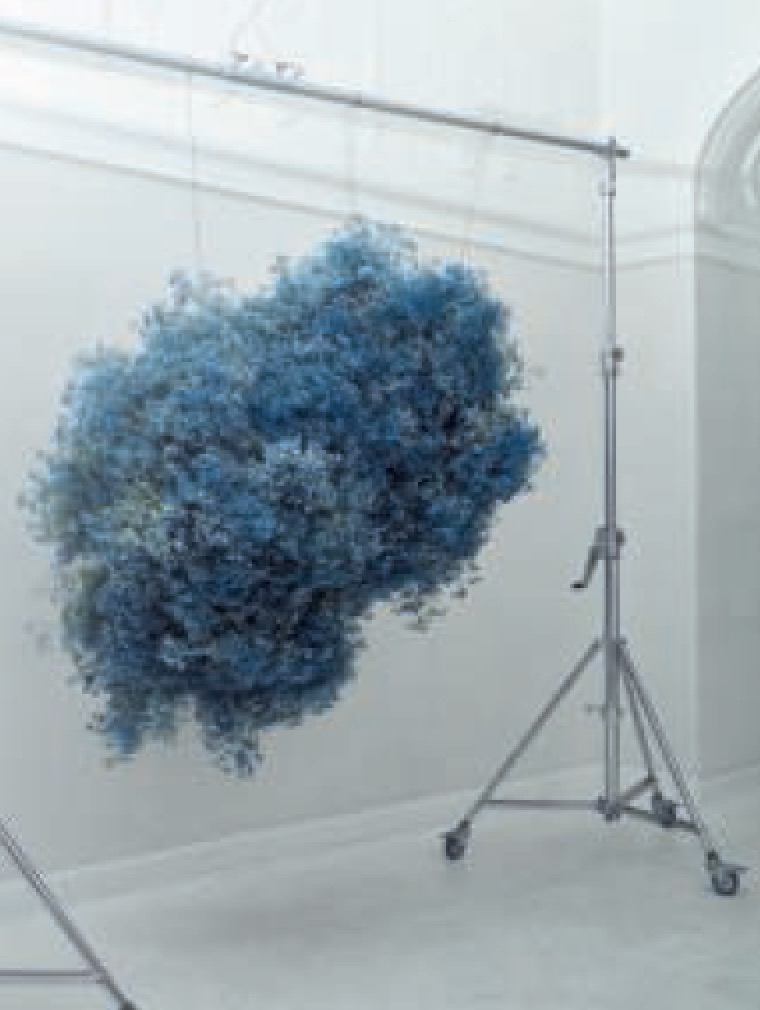 How long can you spend on a particular arrangement and what's the hard part to get right? I can spend between five minutes and three days. We did an installation in Grasse in the South of France. It was a 500sqm constructed field of corn. Every corn was placed by hand. We were 15 people working over three days.
I find it hard to keep my focus on the same arrangement or installation for a longer period of time. It sort of becomes uninteresting after a certain period. The time varies from time to time but sometimes it kills me. That's especially true if the work is about repetition. Such as the cornfield. But the thing is that a repetition of a certain object or a flower always seems very appealing to me. Especially if there are a lot of the same item.
What's the commission you're most proud of and why? It is hard to say. We are very fortunate because of the fact that we get to travel with our skills. I am very proud of that. We did an installation in Oslo where we made coloured clouds of flowers in a ceiling for the opening of a store. It was great. The cornfield in Grasse was amazing as well. A huge work but the result was very cool. I also worked at the beautiful Bubble House by Pierre Cardin. An amazing place. In general I feel quite blessed regarding my work. In that sense I am very fortunate.
See more of TABLEAU's work here. Check out Blooms: Contemporary Floral Design and come back soon for another interview with one of the floral artists in it.