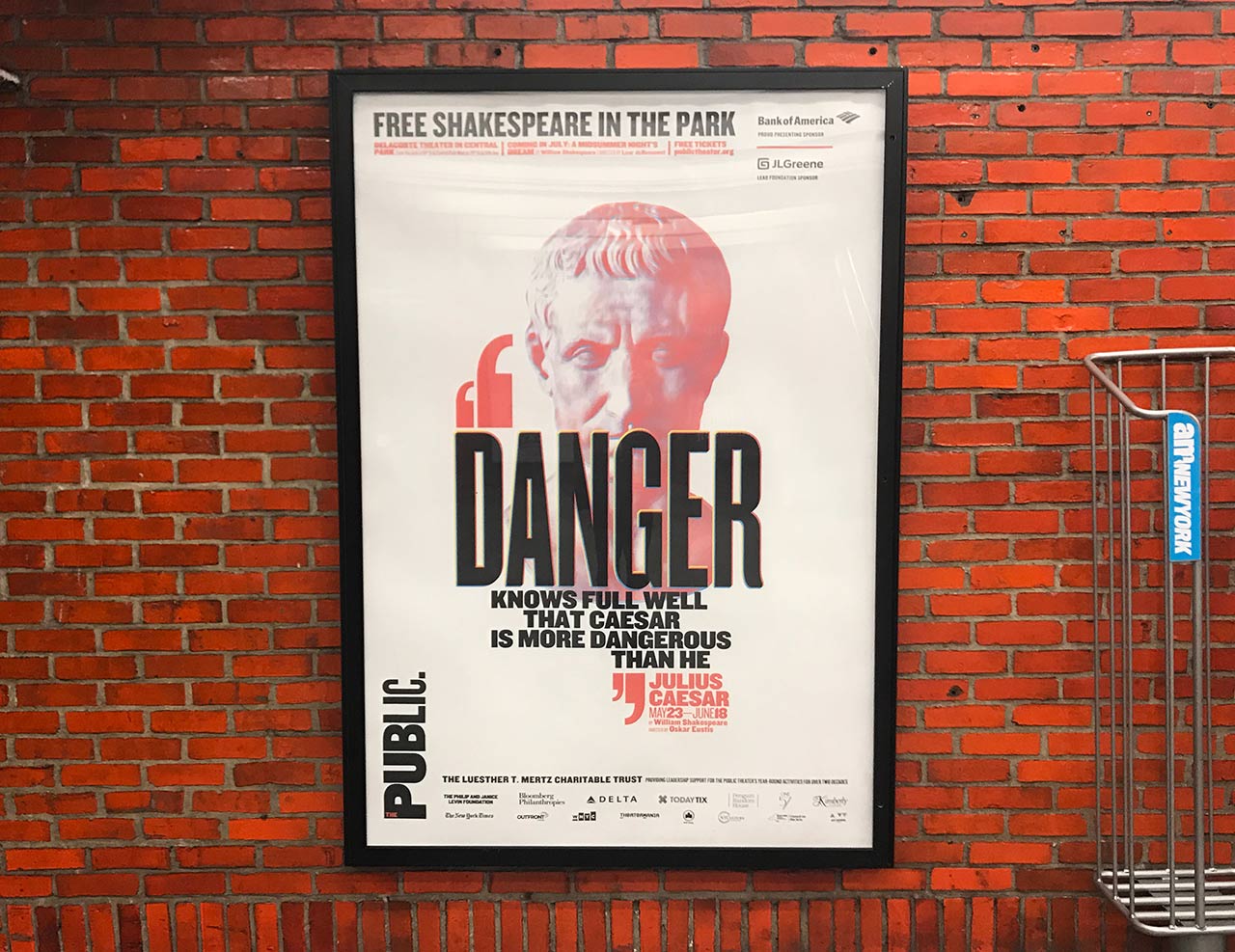 Pentagram designs graphics for Trumpian take on Shakespeare
Paula Scher produces series of Shakespeare in the Park posters befitting a distinctly 2017 take on Julius Caesar
He was the ancient world's political disruptor, who overturned conventional political norms, appointing himself as supreme leader of the world's most powerful state, until his assassination.
When New York's Public Theater came to choose this year's play for its annual, free Shakespeare in the Park, a contemporary reinterpretation of The Bard's 1599 play proved too tempting an opportunity to pass up.

Paula Scher, partner at leading design agency Pentagram (which also designed our recent books The World is Your Burger, How to See and Steven Holl), has been working up the posters and signage for these productions since 1994, and knows how to present an old English play to a contemporary NY audience.
For the first time in over twenty years, Scher alongside her colleague at the Public Theater, Kirstin Huber, has chosen to divide the 2017 campaign into two parts. This first set of Barbara-Kruger-style posters and signs refer explicitly to Julius Caesar, reproducing lines that have strong latter-day resonances. Later this summer Pentagram will debut a series of posters for A Midsummer's Night Dream, which opens in the park in July.

Scher's distinctly Trumpian take on Shakespeare's play is in keeping with the 2017 production, which sees the Roman leader portrayed as a blond guy in a business suit.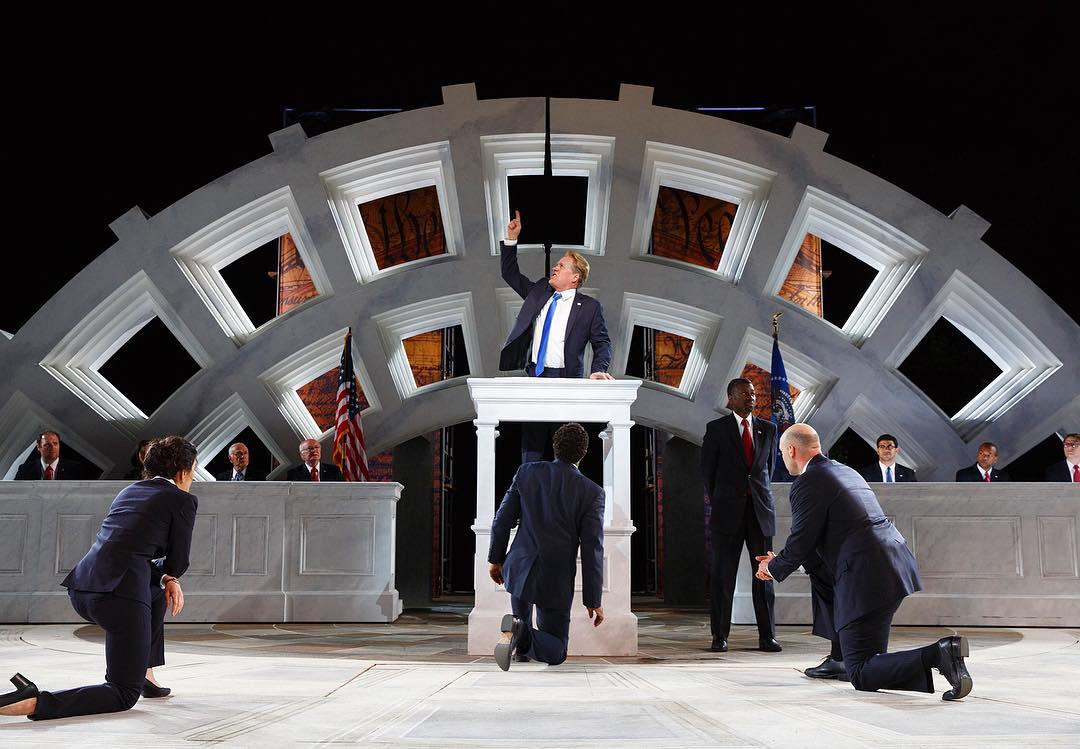 This controversial updating has already caused Delta Air Lines and Bank of America to pull their sponsorship. Pentagram is unlikely to carry out a similar, Brutus-style betrayal, though its posters do prove just how up-to-date a 418-year-old dramatic work can seem.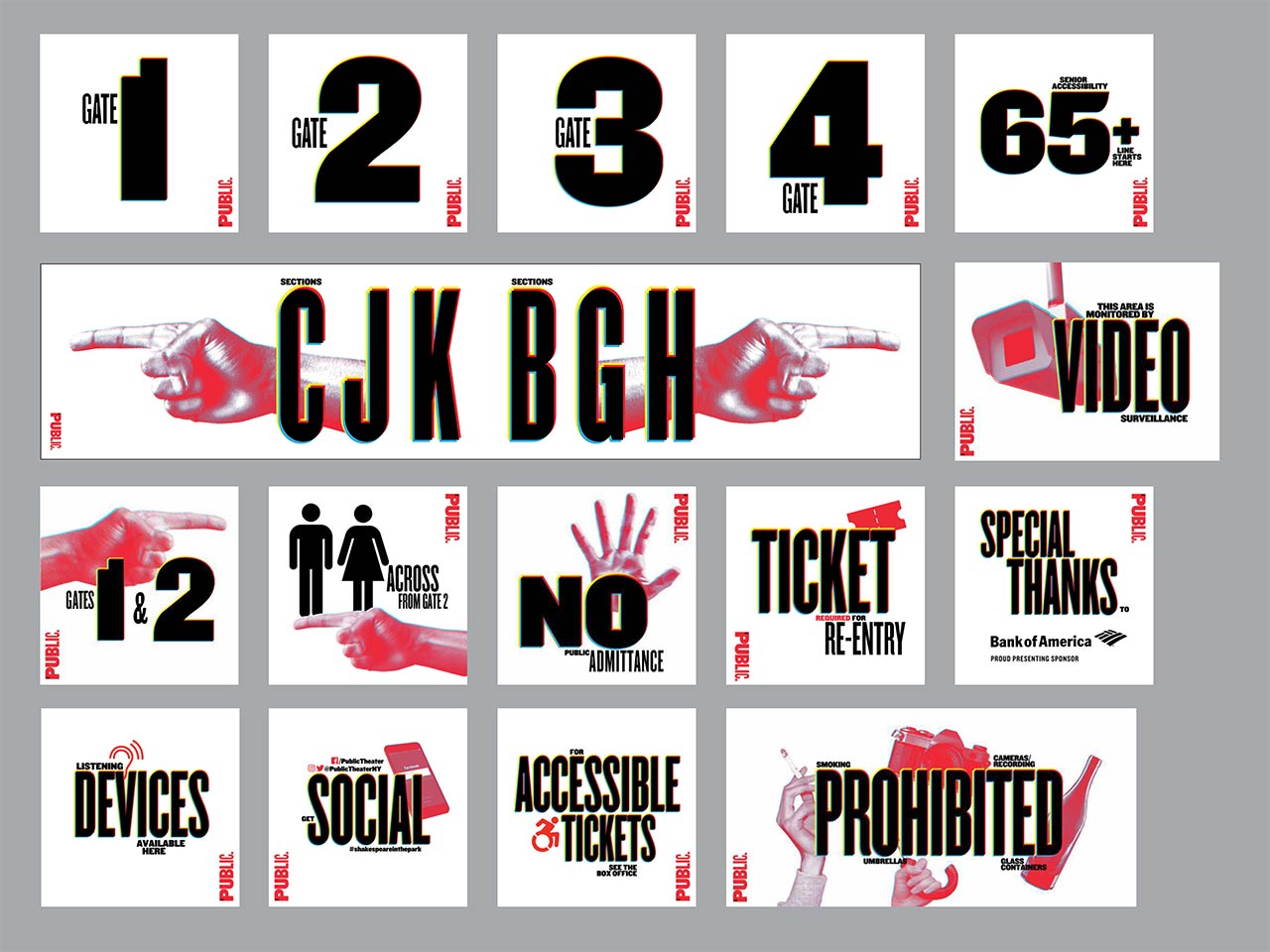 For more politically charged graphic design get Visual Impact; for more on Pentagram's origins, take a look at our books by its founder, Alan Fletcher.