When Pussy Riot 'covered' The Beatles
Visual Impact examines how supporters of latterday rock rebels drew from the graphics of an earlier generation
Liz McQuiston's Visual Impact: Creative Dissent In The 21st Century is a thoroughly excellent account of the rise of visual art as a means of protest during a period that has seen the forces of revolution and reaction pitted, often violently, against one another.
Whereas in the 1960s, countercultural and radical political movements took place against a rock soundtrack, more recently ideas have been articulated visually. One of the few rock groups to engage in brave political dissent have been Pussy Riot in Vladimir Putin's Russia. Yet even in their instance, they are less known for their actual music, more for the iconic poses they have struck. They might more effectively be described as performance artists than rock stars.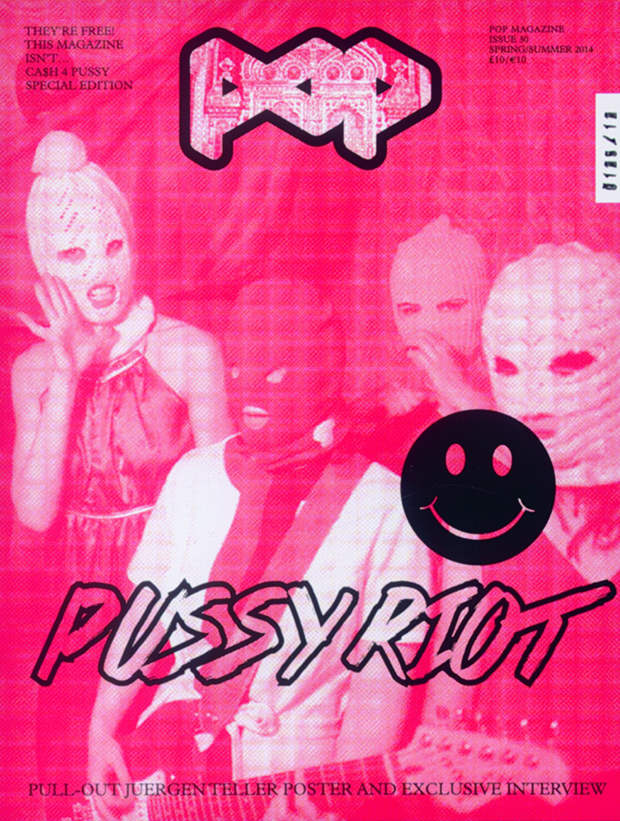 Having performed their "Punk Prayer" to mark Putin's dubious return to the Presidency in 2012 in front of the altar at Moscow Cathedral's Church of Christ the Saviour, they were arrested and charged with "hooliganism motivated by religious hatred". They had deeply offended a Russian Orthodox Church apparently untroubled by the threat to Russian democracy posed by Putin. All were sentenced to prison; their plight drew widespread international indignation, as well as tributes from visual artists. These included The Chronicle Of Resistance by Victoria Lomasko, part of a 2013 project entitled Let's Start A Pussy Riot.
Three of its cartoons appear here, including one of an army of protesters wearing the group's trademark multicoloured balaclavas marching on a quailing orthodox priest. Also reproduced is Free Pussy Riot with a Little Help from my Friends by Jorge Artajo, a reworking of The Beatles' famous Sgt. Pepper sleeve by the British pop artist Peter Blake, with its montage of participants now balaclava-clad and its bass drum emblazoned with the slogan "Free Masha & Nadezhda"; the revolutionary spirit of the rock era rekindled in a 21st century context.
We hope you have enjoyed this brief insight into Visual Impact. You can find out more about Visual Impact and order a copy here.