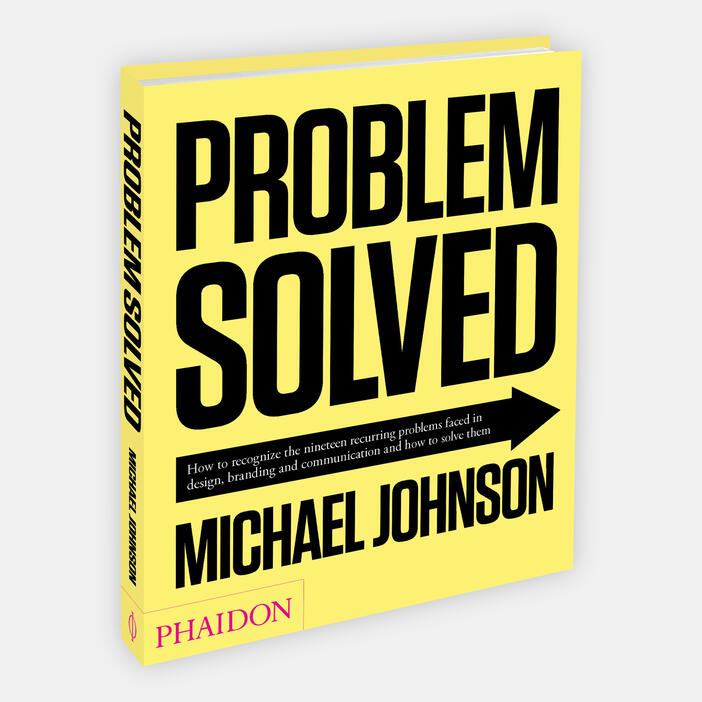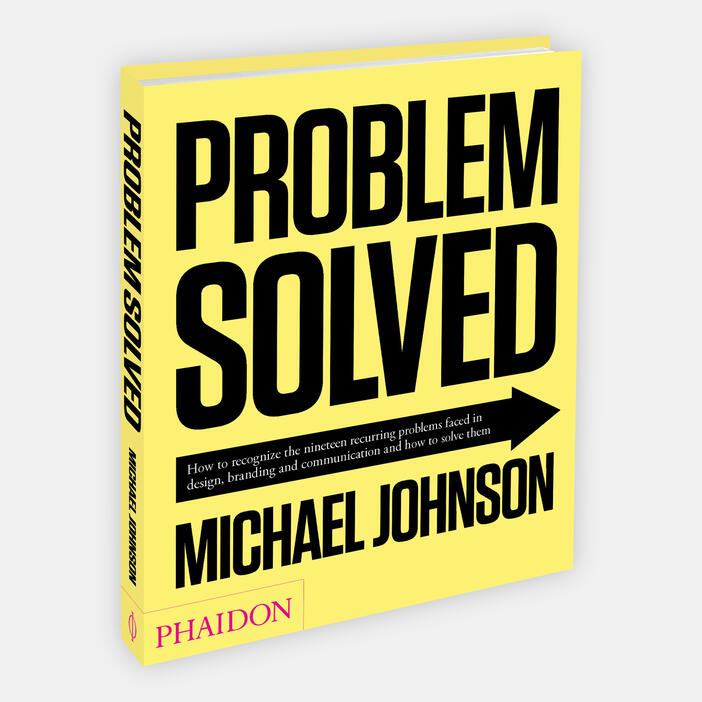 Problem Solved
Price AUD$65.00 Price CAD$55.00 Price €45.00 Price £35.00 Price T55.00 Price USD$55.00
A primer in design and communication that offers solutions to the recurring problems faced by by students and professionals. It explores the ways creatives interpret their clients' brief, propose new ideas and reinvent existing products and brands, referring to a huge cross-section of different projects by acclaimed designers and agencies, including Saatchi and Saatchi, Paul Rand, George Lois, Bob Gill and Pentagram.
Specifications:
Format: Hardback
Size: 245 × 210 mm (9 5/8 × 8 1/4 in)
Pages: 320 pp
Illustrations: 1350 illustrations
ISBN: 9780714864730
Michael Johnson is the award-winning creative director and founder of johnson banks, a London-based design consultancy recognised as one of the most innovative design companies in the world and whose clients include Virgin Atlantic, the British Government, the V&A, the Design council and Proctor & Gamble. He writes and lectures worldwide on design theory and practice.
"Students and professionals alike will enjoy this primer for its engaging text and the wealth of imagery used to illustrate points."—Artichoke, Australia
"For once we have a graphics book that isn't just a parade of stunning imagery - impressive though its visual content is. A challenging theory underpins each wittily titled chapter, promoting brave and contentious ideas. It also pushes the importance of words in communication - a rare treat from a serious graphics tome."—Design Week
"A real tour de force. It covers an amazing amount of projects (and problems) and Johnson tackles them in an unpretentious and erudite way.' 'filled with excellent examples and presented in an attractive and thoughtful way."—Grafik
"In these days of graphics gurus and superstar admen, Michael Johnson provides a welcome reminder that the lifeblood of design and advertising remains solving some else's communication problem, and doing so elegantly and effectively. An entertaining and through primer which should find favour with students and established practitioners alike."—Creative Review
"or once we have a graphics book that isn't just a parade of stunning imagery - impressive though its visual content is. A challenging theory underpins each wittily titled chapter, promoting brave and contentious ideas. It also pushes the importance of words in communication - a rare treat from a serious graphics tome."—Design Week
"Not just an important textbook, but an ode to creative intelligence."—Magma
"Problem Solved articulates 18 design problems, many of which communicators typically will encounter of the course of their careers. In each category, visual examples demonstrate how some of the greatest graphic designers and advertising art directors of the 20th century addressed them... As a survey of outstanding 20th-century communications, this book is very successful."—Azure
"Problem Solved is 288 pages of visual history and erudite commentary that, for working designers and visual aesthetes alike, will be an enlightening exploration of design's central quandaries... Johnson examines his examples in a manner that is fresh and illuminating. He does a lovely job of tying together design, history, and aesthetic concerns into one neat bundle."—Print