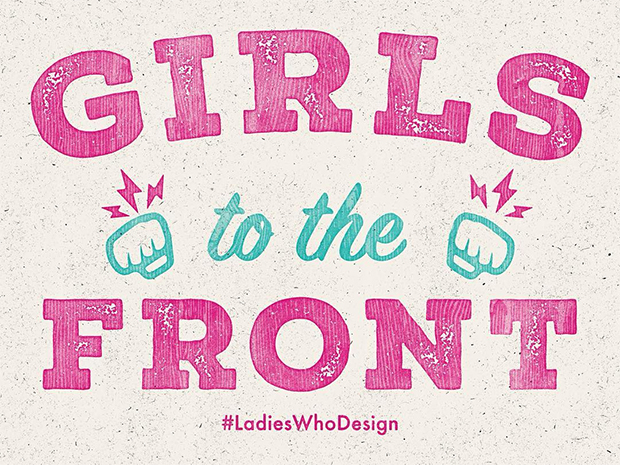 Creative Dissent in the Age of Trump
Find out why Visual Impact author Liz McQuiston says we're entering 'a golden age of creative protest'
When Liz McQuiston speaks you can still hear a trace of American accent. Though the author, academic and design expert came to Britain in 1972, she's kept her US passport and crosses the Atlantic on a regular basis, staying abreast of developments at the intersection of graphic design and political protest.
Her most recent Phaidon book, Visual Impact Creative Dissent in the 21st Century is a great example of the kinds of creative protest she uncovers on her travels around the world. Naturally, she feels today's activists will find plenty of inspiration in it. So, as the art world rises up in political protest in a way that musicians once upon time did, we rang Liz up and asked her a few questions about creative dissent in the age of Trump.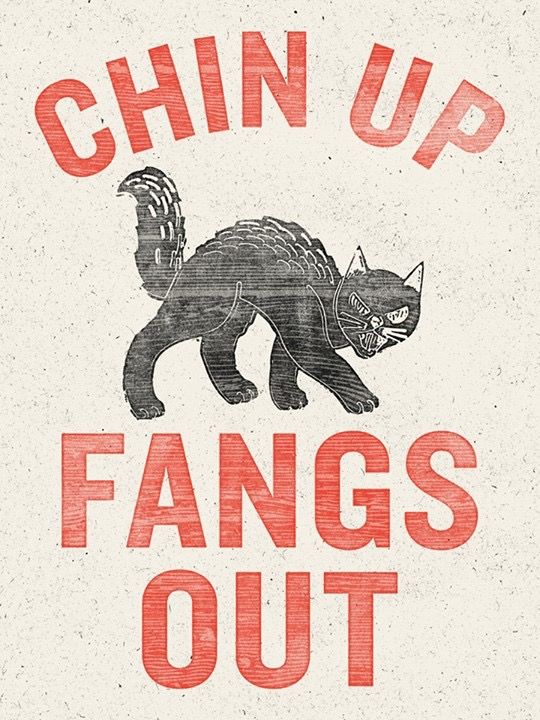 It's said that when things are bad politically it's a good time for art. Are we are entering a golden age of protest art? Yes, I think so. It happened with Margaret Thatcher; she was such a wonderful target for satirists and cartoonists. After her, [subsequent British Prime Minister] John Major wasn't quite as interesting. I think Donald Trump will be much better for lampooning once everybody gets going. Think about Thatcher, her handbags, about Steve Bell's Maggie's Farm cartoon, about the satire that went on right up until her death. That didn't get started until a couple of years in. The ball hasn't started rolling yet.
But do non-US citizens have a right to protest about Trump? Of course they have. In the end we are all connected and the decisions he makes are already impacting on us all. If we see someone who is heading towards a dictatorship with one of our closest allies, who may possibly drag us into another war, then of course you have the right to protest.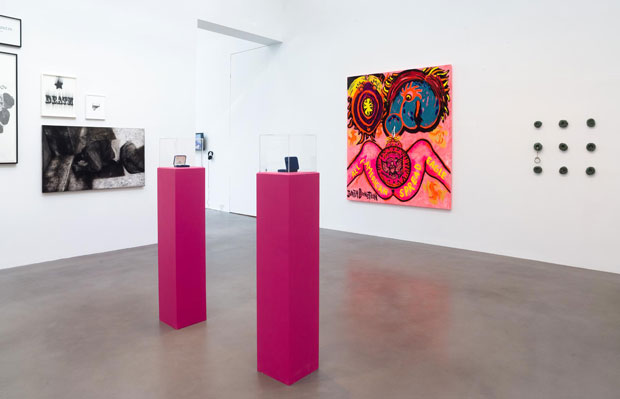 How can Visual Impact inspire people to resist? I think by looking at the book you realise the importance of protest marches. People will be even more energised. They even might discover a reason to fight off that awful question the media always asks: Will it make a difference? Because it's not about changing events, it's about people joining together, getting them to feel as if they now have power; it's about the collective consciousness. But also, protest marches change history, because history isn't just a sequence of events, it's also a record of public attitudes. Immediacy is not the point. Of course, nothing matches the feeling that you get on a march; you can't get that from looking at Instagram.
Some argue that political protest doesn't work on social media, because users are often addressing like-minded people, in the much-commented on echo chamber. But there is a big difference between different platforms. Someone once said, if you want privacy you use Facebook and clamp on all the privacy settings, if you want to be in a noisy pub with a lot of people you may or may not like you go on Twitter. I think that's about right. You get all sorts of things on Twitter, some of which you like and some of which you don't like, but it is a great mix, and a great meeting place for a lot of imagery; you can scan for ideas and get a sense of what's out there. I'm a big fan of social media and it does record how people feel.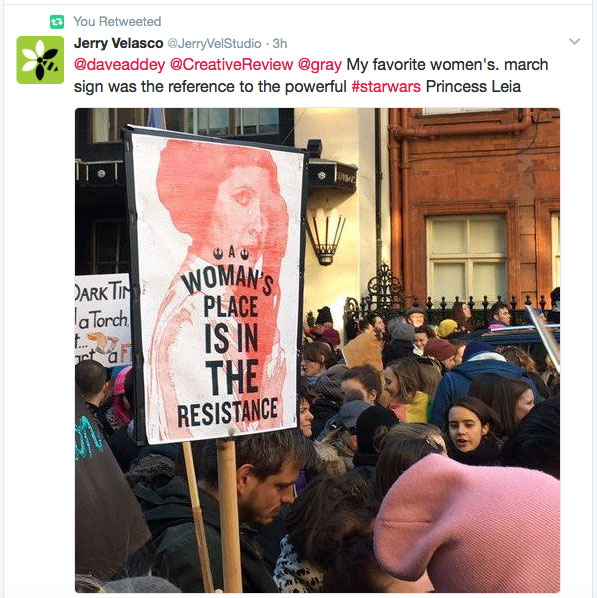 Could protests such as the Women's March ever help win over Trump supporters? Maybe. I think they went all out for inclusivity. It may have been feminist, but it departed from the old feminism, and there was a grand attempt to take a lot of other groups that might have felt under pressure or might feel worried about Trump. I think it was as much about that as it was anything else. It was trying to get women and minority groups across the board.
What sort of imagery has impressed you since Trump's inauguration? Ladies Who Design did some of the most wonderful posters on the Women's March. They hail from Mississippi, and they did one design with Princess Leia as the heroine, which is something I didn't expect. Within the art world, there's also a growing number of shows, such as We Need to Talk at the Petzel Gallery in New York.
The art world has reacted impressively hasn't it, and pretty much taken the position popular music once had within politics. Well, I'm sure popular music will get there, but the artists are getting out there, and the graphic designers too.
Were there any works of at that made you empathise with Trump supporters? Yes, Steve Mumford's drawings of Trump supporters, which appeared in Harper's Magazine. They were beautiful and got across a whole group of people who lived in areas that have been deprived of industry for years.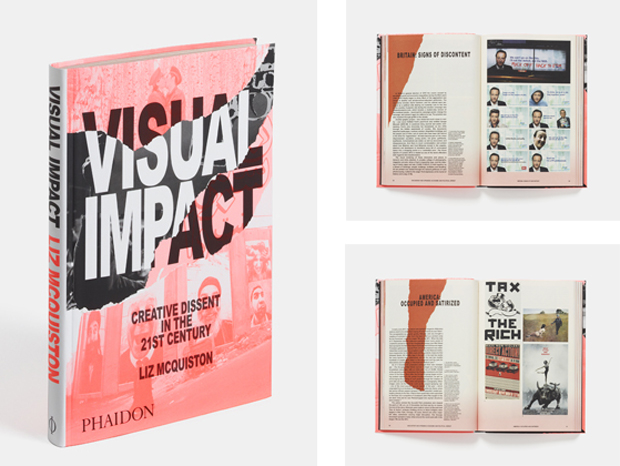 How about other examples of graphic design from Trump's campaign. What did you think of the Make America Great Again caps? I didn't think that was a great feat of art direction. What made it effective was that you couldn't turn on your television without seeing it. There was nothing subtle in what that campaign did. He got where he got by loud mouthing, let's face it.
So what should creative protesters take inspiration from in Visual Impact? They should look at all the incredible protests that were sparked off by the Arab Spring. Ultimately it may have failed but the wave of protests that followed didn't necessarily fail. Incredible art and visual imagery came out of that: the incredible peace camps, Occupy - a whole generation got to thinking about how they can have an effect on the way things are going. It's a book about protest and marching, and personal politics through visual imagery, which should inspire people to take hope from what is about to follow.
Want to read more about Liz McQuiston? Maybe you'd like to know what she said about the affordable art by the likes of JR, Tomi Ungerer, Tom of Finland Pipilotti Rist, Keith Haring and Kara Walker from the works available at Artspace. Then read the interview we did with her last summer about affordable protest art you can buy on Artspace.
And be sure to check out Visual Impact: Creative Dissent in the 21st Century by Liz McQuiston in the store now. And for more on other artists who are standing up to authority, take a look at our Contemporary Artists Series monograph on Wolfgang Tillmans, our beautifully presented and bound monograph on Anish Kapoor and our fabulous overview Art & Queer Culture.