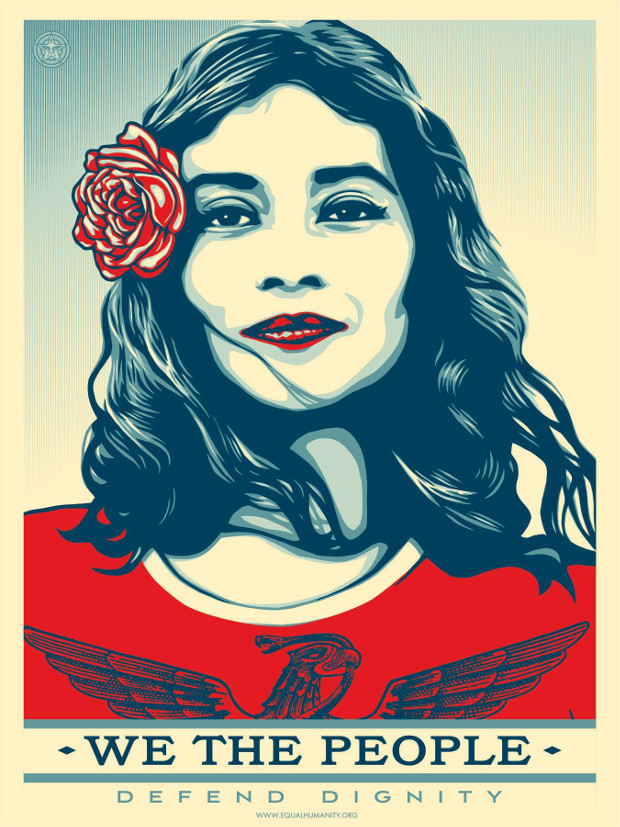 Shepard Fairey's plan for Trump's inauguration
The street artist and creator of the Obama HOPE image has some new posters ready for the Jan 20 event
Donald J. Trump's presidential inauguration in Washington DC on Friday 20th January will be a remarkably secure event. Protest groups believe it will be difficult to bring signs and banners into some areas. However, Shepard Fairey's Amplifier Foundation believes it may have found a way around these restrictions.
The campaign group has used Kickstarter to fund six full-page advertisements in The Washington Post newspaper, reproducing all six of the posters in its We The People campaign. Supporters can buy a copy, carry it under their arm, tear the page out and wave it whenever they feel like.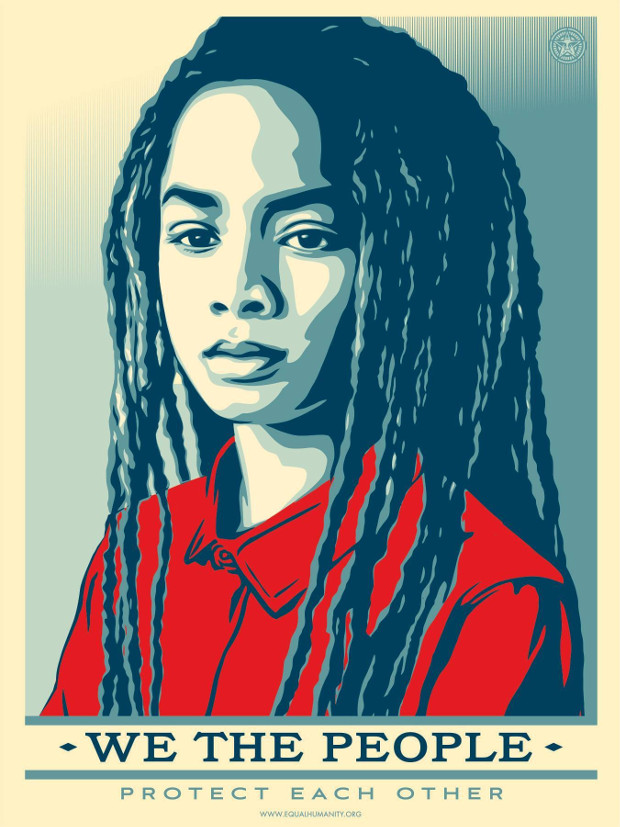 The images, created by Fairey and artists Ernesto Yerena, and Jessica Sabogal, have been drawn up to express a rejection of "the hate, fear, and open racism that were normalized during the 2016 presidential campaign," says Amplifier.
The foundation will also distribute the images as placards at Metro stops around the city and other specified drop points, while also allowing its followers to download and print the images themselves.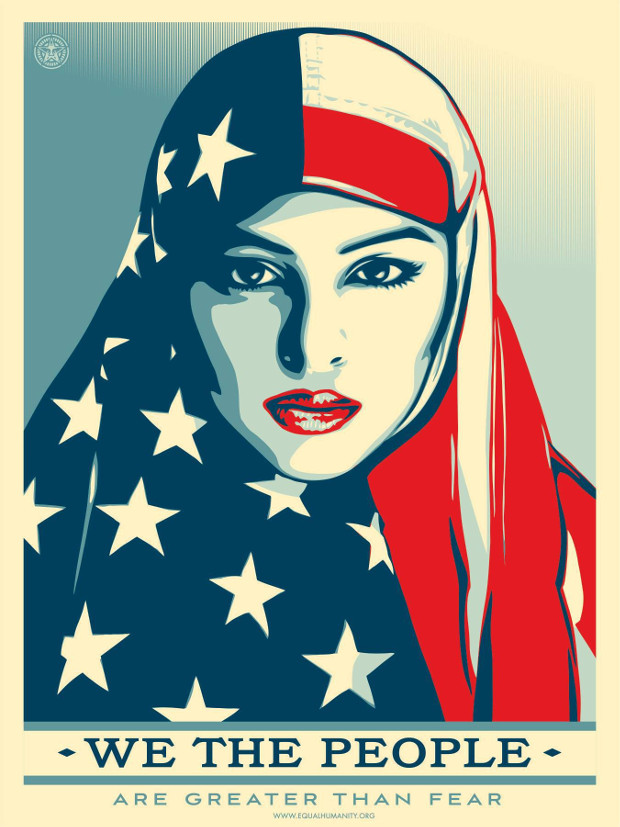 Fairey's last major political work, his 2008 HOPE poster supporting Obama's first presidential run, gained international recognition. We'll have wait and see what kind of impact these images have.

And for more examples of 21st century visual protest allow us to point you at Liz McQuiston's incredible overview of a genre that's only set to grow in the coming years, Visual Impact.