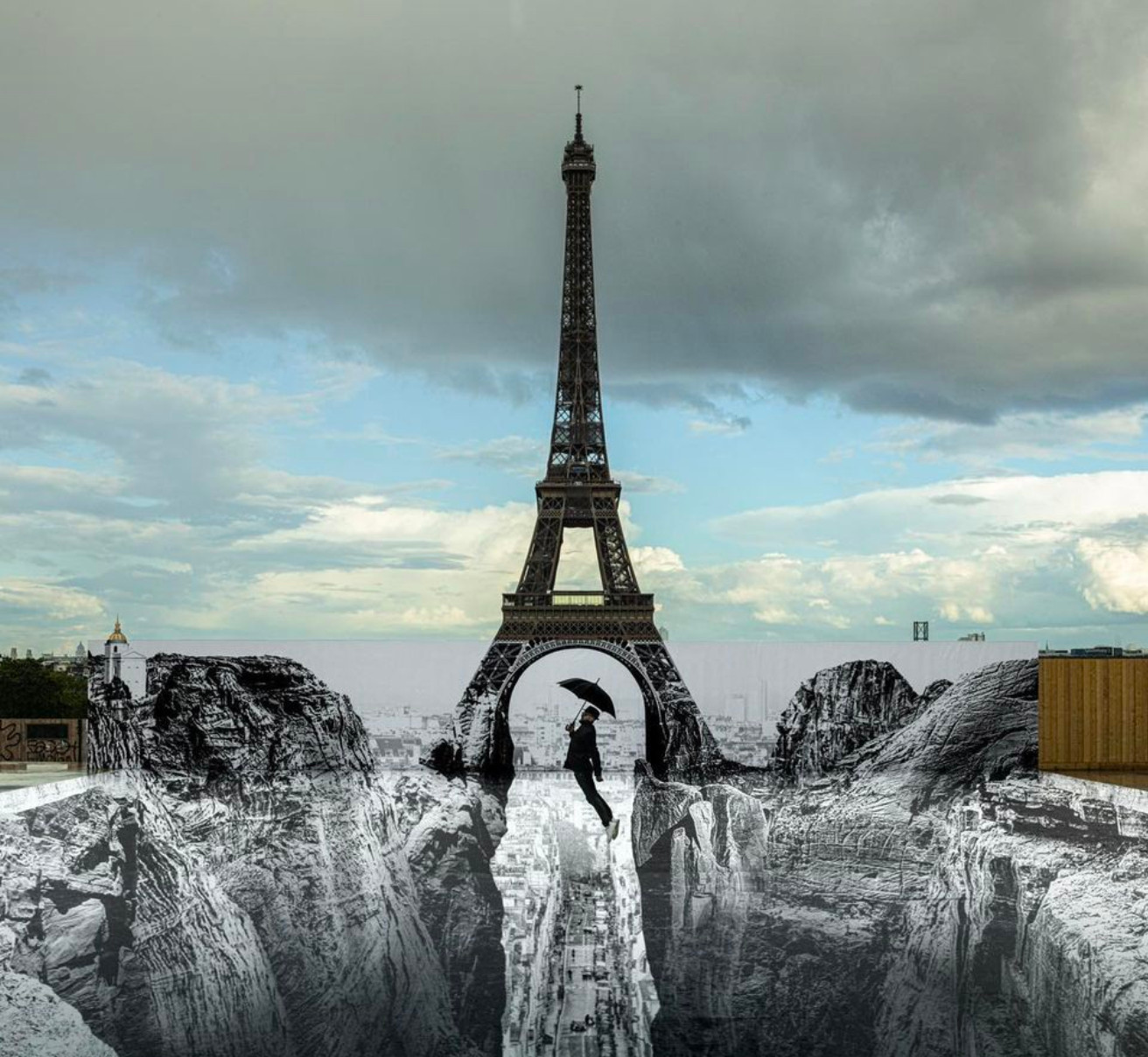 JR opens the ground beneath the Eiffel Tower
The French artist and Phaidon author has created yet another incredible trompe l'oeil in his home city
JR doesn't only hide his own identity; sometimes he masks whole landmarks. As our book, JR: Can Art Change The World? explains, "In 2016, responding to an invitation to make an artistic intervention at the Louvre museum in Paris, JR decided to make architect IM Pei's 21-metre-high pyramid disappear.
"Inspired by the fact that most visitors turn their back on the famous monument in order to take selfies, JR made the pyramid seemingly vanish using anamorphic techniques," the book goes on. "The pyramid rises out of the ground at the centre of the Cour Napoléon, the museum's main courtyard, and its transparent glass structure normally allows visitors to see the Louvre's facade through it. By reproducing a highly-detailed image of this facade and placing it on the pyramid's front side, JR's intervention created a grand-scale trompe l'oeil, disguising the pyramid from view."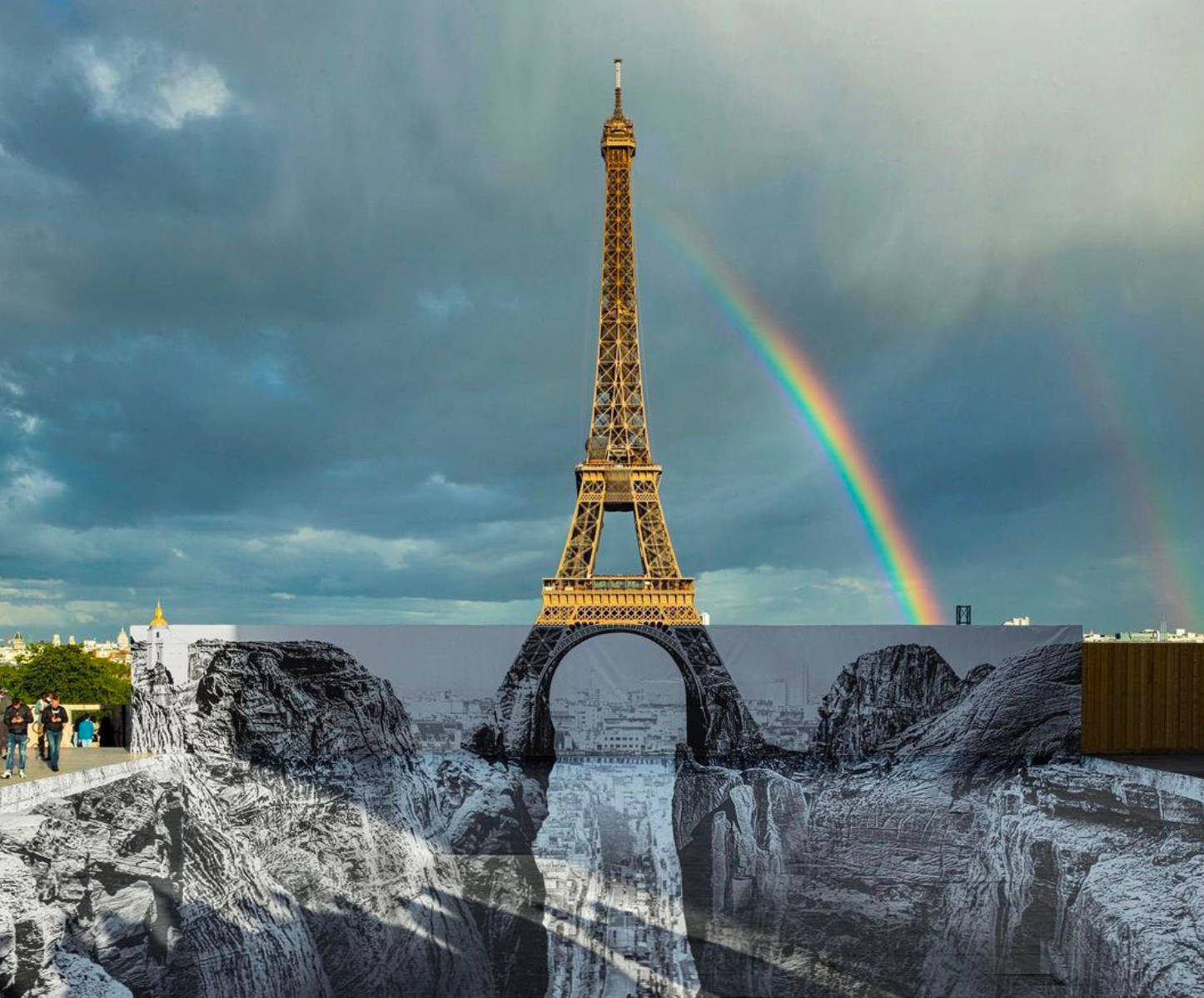 A few months ago the Parisian artist installed a similar trompe l'oeil at the Palazzo Strozzi in Florence, Italy, apparently revealing the works held within this pandemic-closed art institution for passers by to admire.
Now, as social restrictions begin to lift across Europe, he's installed a new public art optical illusion, this time beside the continent's best-known landmark. Stand on the Places de Trocadero in Paris right now, and it look as if the earth has opened up beneath the Eiffel Tower.
The optical illusion was unveiled to the world a few days ago via the artist's social media accounts, and will remain in place for around a month. The Eiffel Tower itself will be closed throughout that time; it is due to reopen on July 16. However, visitors to the City of Light right now can take in a uniquely Parisian view, created by one of the country's greatest contemporary artists.
To find out more about the man behind this work and many others, order a copy of our JR newly revised and expanded book, JR: Can Art Change The World?, here.