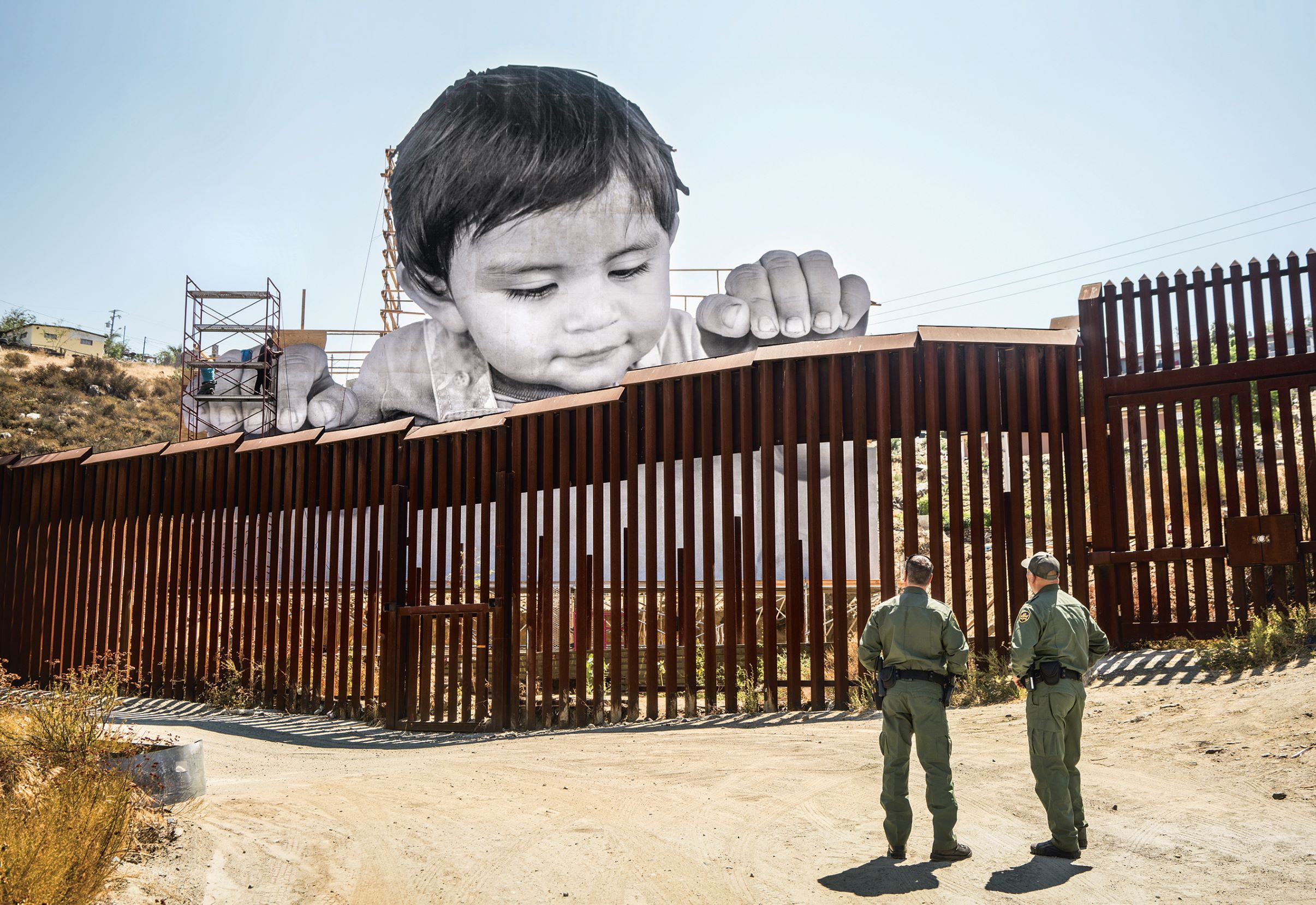 JR's biggest exhibition ever is opening in London next month
The new show will cover the artist's entire career, from the streets of Paris to political hotspots across the globe
JR doesn't really work on a small scale, either physically or metaphorically. As the author and curator Nato Thompson puts it in our recently revised and expanded monograph, JR: Can Art Change the World?, "over two decades, JR's expansive oeuvre has managed to both capture the imagination of the globe and to expand the medium of photography and public art itself."
Whether he's working on huge, paste-up images in great cities around the world or staging, huge public installations in political hotspots, such as along the US/Mexican border or on the wall that separates Israel from Palestine, this French artist and activist knows how to supersize his works to reach as broad an audience as possible.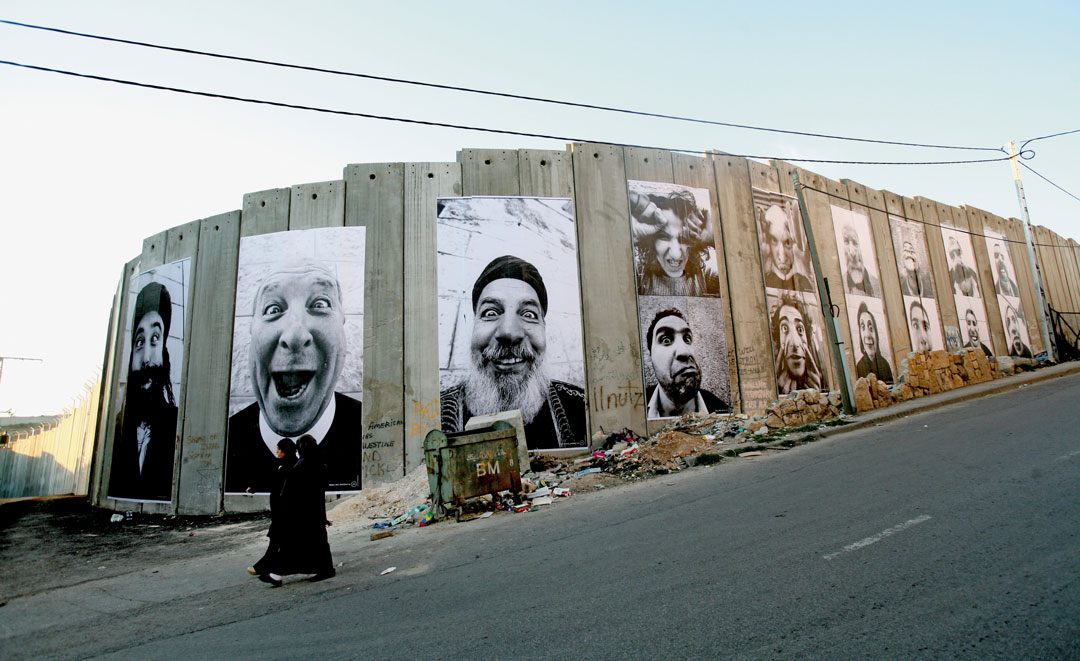 So, it's fitting that he's about to be the subject of a huge retrospective in London. Entitled JR: Chronicles and running 13 November 2020 to 9 February 2021 at the Saatchi Gallery in London, the exhibition is an extension of the Brooklyn Museum extensive exhibition of the same name, which closes on October 18. However, the London iteration also includes two important large-scale works: The Secret of the Great Pyramid, a 2019 installation to mark the 30th anniversary of the Louvre's iconic glass pyramid, which saw the artist and his volunteers cover the building with more than 2,000 strips of paper, to create a huge trompe l'oeil which, as our book explains "seemingly revealed the underground structure of the iconic monument"; and Tehachapi, another 2019 project staged in a maximum security prison in California.
With this expanded remit the show will become JR's largest solo exhibition to date, taking in his early work on the streets of Paris at the turn of the century, through to these much more recent projects. It opens during an apt moment.
"JR: Chronicles takes visitors on a global journey through the intimate storytelling of one of today's most influential contemporary artists," said Laura Uccello, Partnerships Director at the Saatchi Gallery. "The exhibition opens in London during a key moment in time in which social engagement and the power of communities have taken centre-stage in London and around the world."
To better understand JR's inclusive, socially engaged art, order a copy of JR: Can Art Change the World? here.