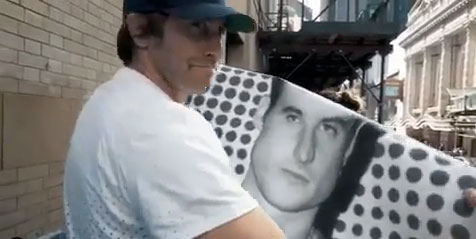 Jake Gyllenhaal helps install JR's latest NYC project
The star pasted up part of the new installation onto the Broadway Theater where he's currently performing
Jake Gyllenhaal's current Broadway show, Sea Wall/A Life, is about as far from his summertime blockbuster role as the evil illusionist Mysterio in Spider-Man: Far From Home as you could imagine.
The two-part show, currently in production at Broadway's Hudson Theater, consists of Gyllenhaal and his co-star Tom Sturridge delivering their own, simple dramatic monologues, describing the lives of two ordinary guys, each of whom has experienced his fair share of love and loss.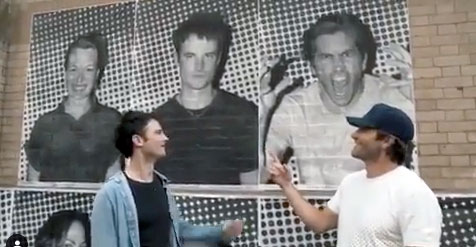 Of course, even simple, raw two-handers such as this require a huge amount of work behind the scenes, as well as a lot of willing fans. To acknowledge those unseen faces, and to give the Hudson Theater's rear façade a bold new look, the show's producers teamed up with the French artist and activist JR to install one of his Inside Out group-portrait murals.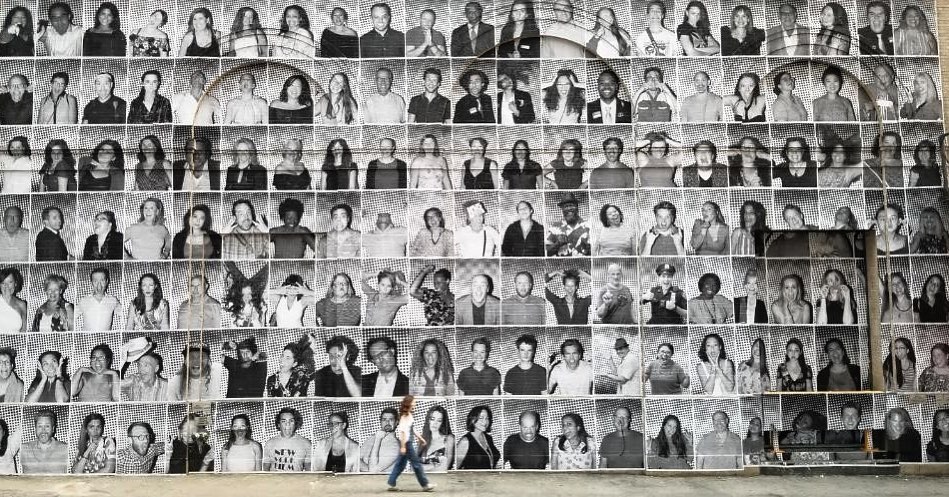 Gyllenhaal and Sturridge even leant a hand during the work's installation, pasting up portraits of each other, which have been mixed in among the less well-known faces in this new temporary work.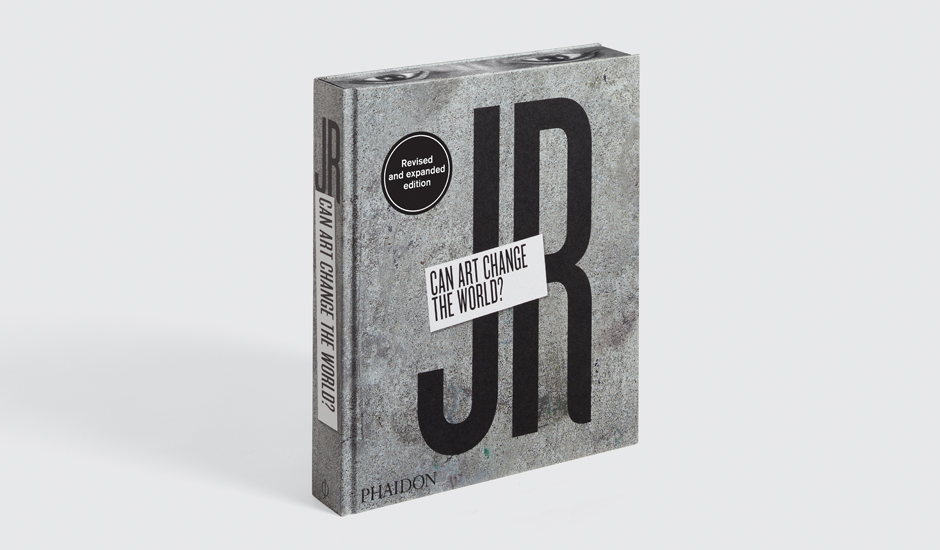 If you're in New York this summer, try to catch it on West 45th Street. You can find out more about the production here, and for more on JR's innovative, global public art projects, order a copy of JR: Can Art Change the World? here.