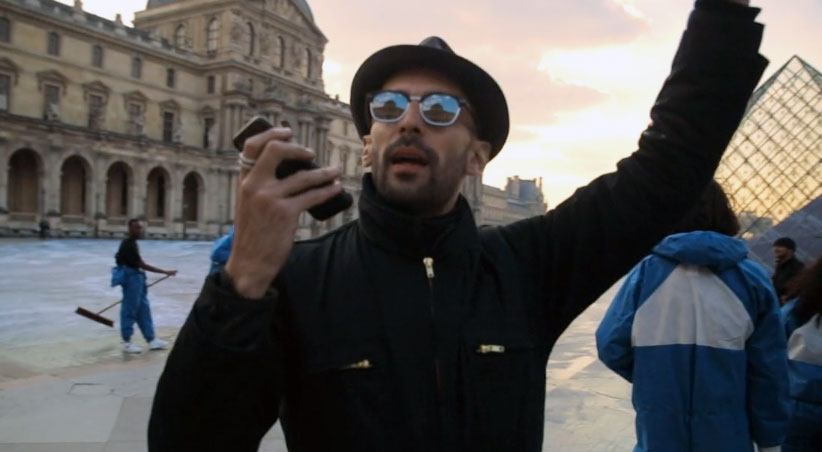 JR's new film documents his Louvre extravaganza
The video shows how the artist engaged with the museum's visitors not only as spectators, but also as participants
Few street artists have a better relationship with their home nation than JR. He may have begun tagging walls in the streets of Paris, but he has since been invited to create not one, but two monumental works for the state's best-known fine-at institution.
"In 2016, responding to an invitation to make an artistic intervention at the Louvre museum in Paris, JR decided to make architect IM Pei's 21-metre-high pyramid disappear," explains our newly updated book on the artist. "Inspired by the fact that most visitors turn their back on the famous monument in order to take selfies, JR made the pyramid seemingly vanish using anamorphic techniques.
"The pyramid rises out of the ground at the centre of the Cour Napoléon, the museum's main courtyard, and its transparent glass structure normally allows visitors to see the Louvre's facade through it," he book goes on to explain. "By reproducing a highly-detailed image of this facade and placing it on the pyramid's front side, JR's intervention created a grand-scale trompe l'oeil, disguising the pyramid from view."
"Three years later, JR was invited to produce a new installation at the Louvre museum, this time in celebration of the pyramid's 30th anniversary. Using similar anamorphic techniques and with the help of 400 volunteers, JR produced his largest pasting to date. JR au Louvre et Le Secret de la Grande Pyramide consisted of more than two thousand paper strips that seemingly revealed the underground structure of the iconic monument. The collaborative installation was visible during six days in the end of March, 2019."
Now a new video, documenting that second work, has been released. In the short film the artist describes how he was keen to engage with the wider public, treating them not just as viewers but also as participants. He called on volunteers – whose vocations range from art student to company director – and also allowed visitors to walk on, tear and take away the pasted paper, once it was in place. "You come to the Louvre expecting a work of art to be hanging on the wall," he says, "and its not, it's on the ground and it blows away."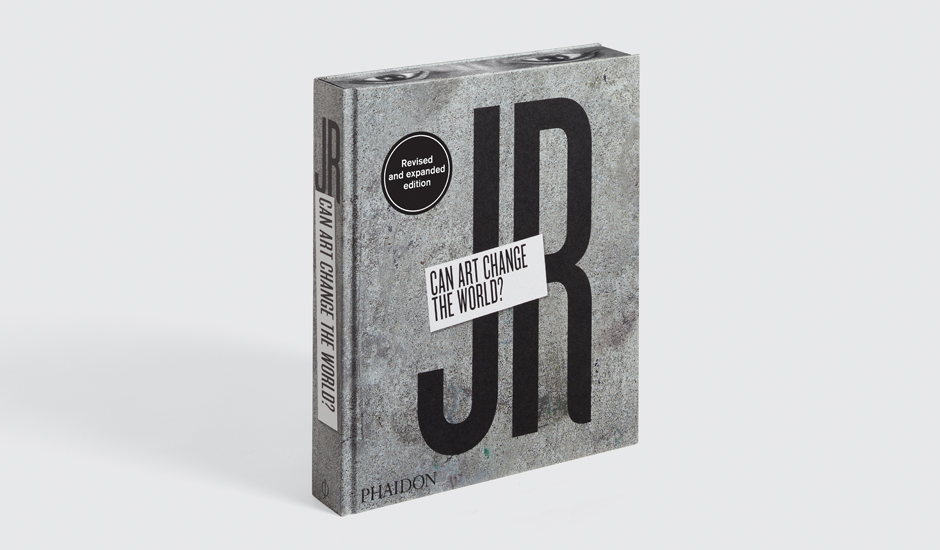 That's just one of the ways that this French national treasure continues to delight his audience. Watch the film, above, and for more on this work and many others, order a copy of JR: Can Art Change the World.