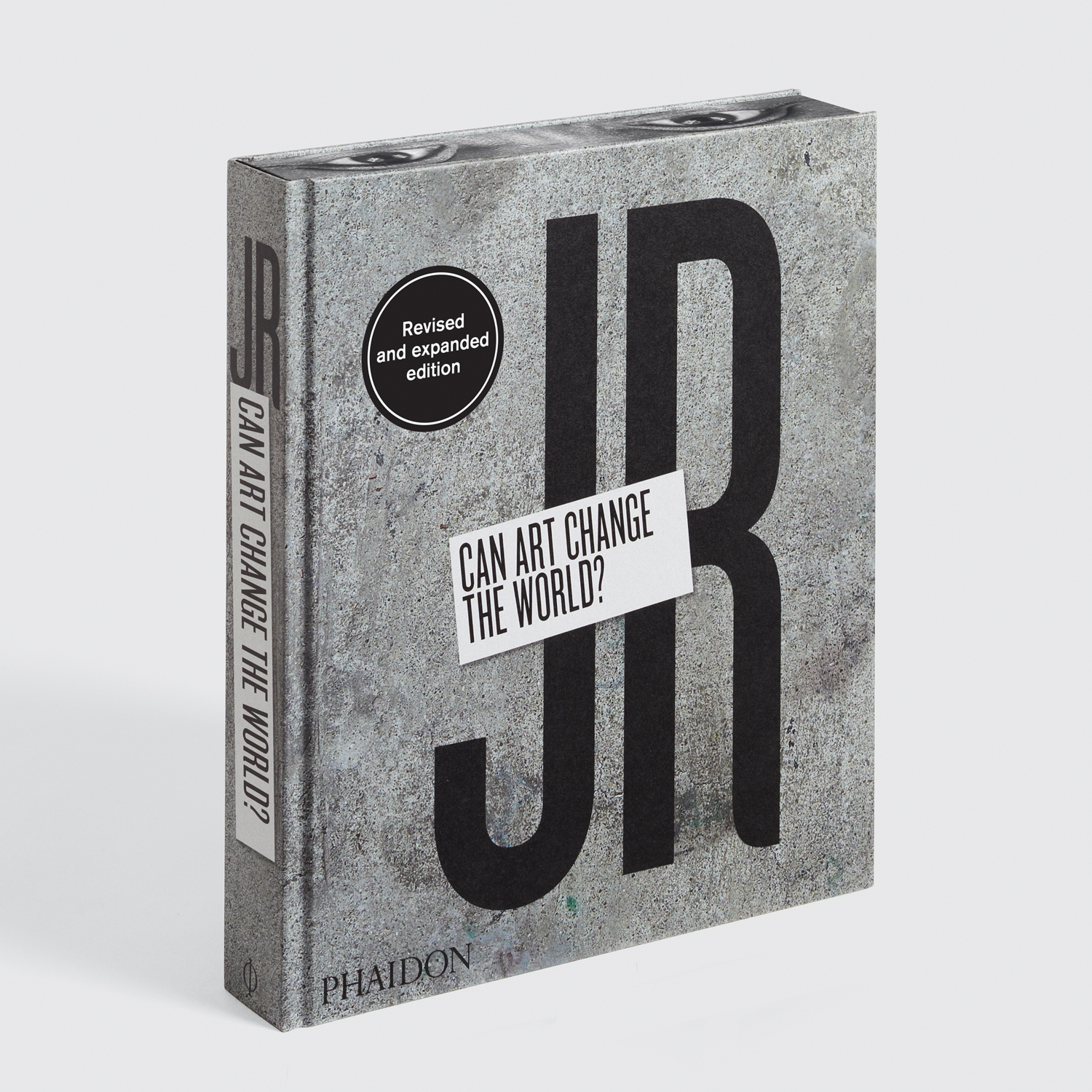 All you need to know about JR: Can Art Change the World? (Revised and Expanded Edition)
The most comprehensive monograph on the French artist - newly updated to include his latest works
Few topics in America are more controversial than immigration and gun control. So, why have such leading US publications as The New York Times and Time magazine allowed an artist – and a French one, at that – to interpret and tell those stories?
Perhaps because JR is the kind of artist who doesn't simply push his own point of view. The 36-year-old Parisian, in his often poignant and moving public works, has always tried to turn people's attention away from himself and direct it towards the plight of others.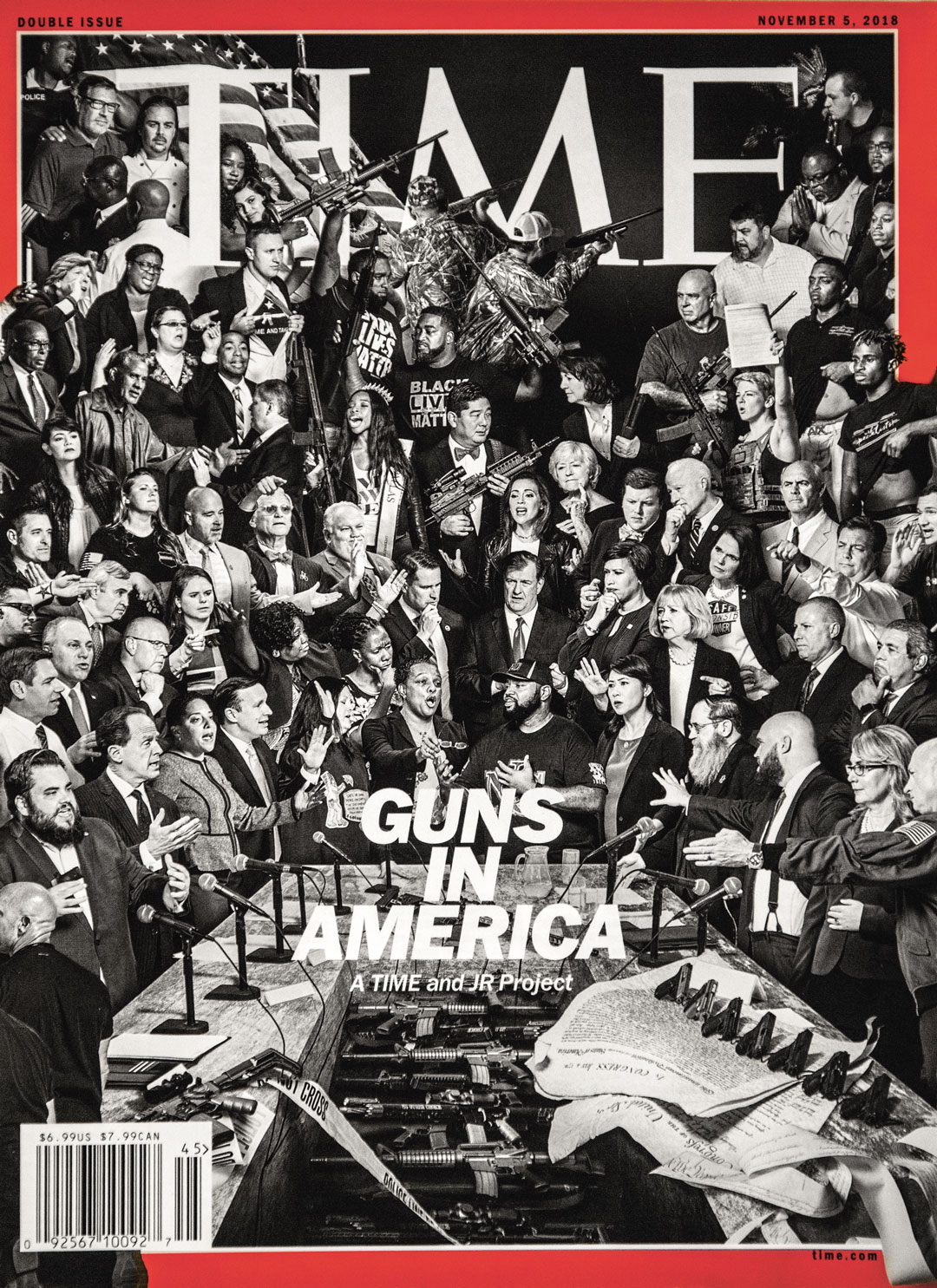 Our newly revised, expanded and updated book, JR: Can Art Change the World?, is the most comprehensive monograph on the enigmatic artist. It features his earliest high-profile project, portraits of kids from the Les Bosquets banlieue of Paris, which JR enlarged and pasted up in the streets of that suburb, just prior to the Parisian riots of 2005 – propelling both them – and him - into the headlines.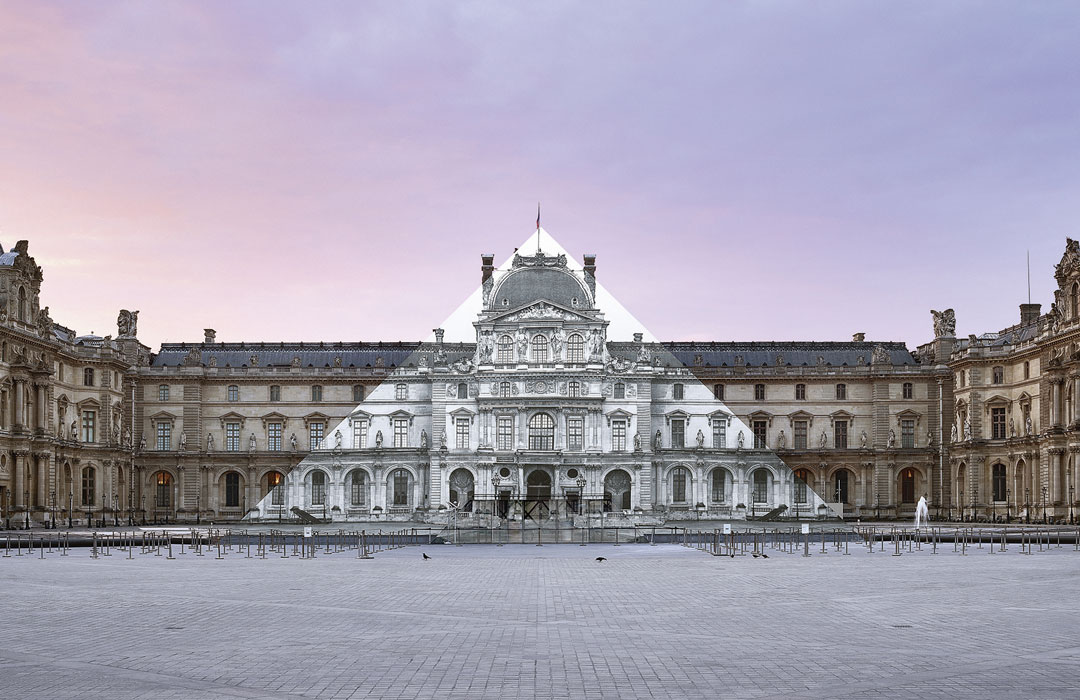 It features his subsequent works in poor neighbourhoods and flashpoint areas around the world, from Palestine to the Morro da Providência favela in Rio de Janeiro and Kibera, Kenya, the largest slum in Africa.
The book details JR's artistic development from an ordinary graffiti tagger in the French capital, to someone more closely allied to contemporary art movements such as relational aesthetics, where the real creativity lies in the way people's lives link into the works.
As the author and curator Nato Thompson puts in in our book, "JR's images, while important, are also souvenirs of vast social projects. The images can act as a device to put social relationships into motion."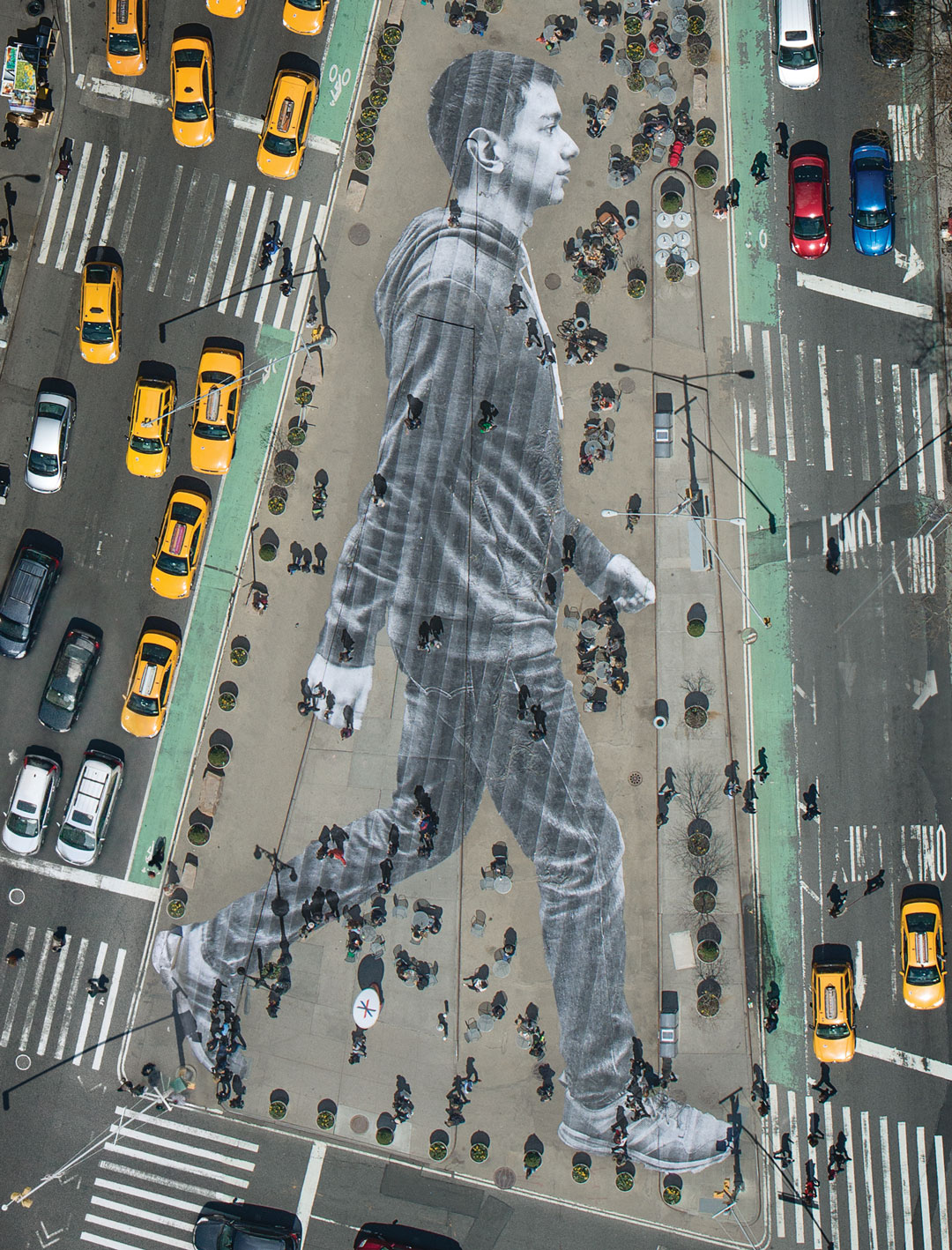 Take, for example, the huge group portrait of Americans with differing viewpoints on the experience of firearms in the US, which TIME magazine ran on its Guns in America' cover in November 2018. Others might have been tempted to weigh in with a heavy-handed message. Not JR.
"I've realised it is a time for a real conversation," he says in our newly updated book. "I had the feeling that both sides had not had the chance to really hear each other. They would often say the same thing from a different perspective but on the same ground. That's why I wanted to give everyone their own voice, so you can hear every single story."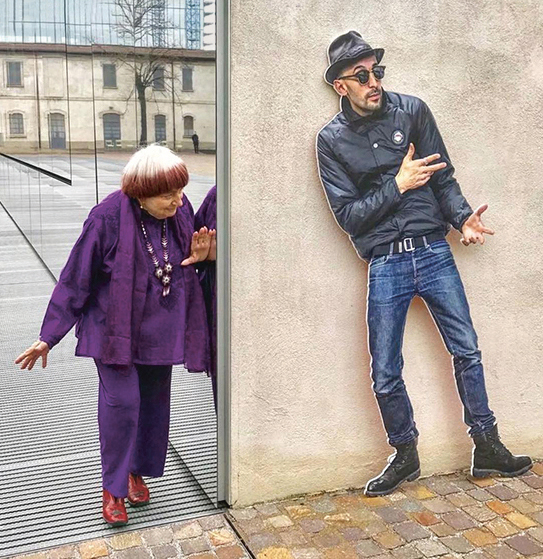 There were similar motives at play in his 2015 portrait of Elmar, an anonymous, otherwise unseen young immigrant, which JR pasted onto the Flatiron Plaza, New York, as part of his Shadows in the City project in 2015.
"People walked on this pasting without realizing what it was," explains the artist in our book. "It was only when I photographed it from a helicopter and the image was published on the cover of The New York Times Magazine, that people noticed it; then the focus flipped – the guy in the photo, Elmar, a recent immigrant from Azerbaijan, was in the spotlight, and the pedestrians walking over it became the shadows."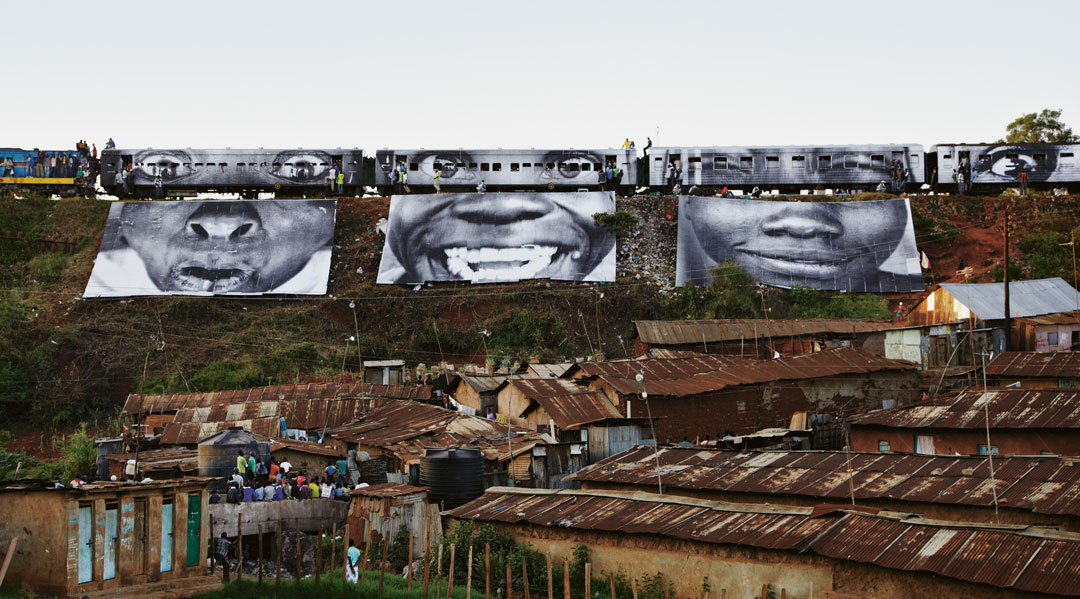 Not all of JR's subjects and collaborators are unknowns. Our completely updated book also details the artist's work with Robert De Niro, U2, Arcade Fire, as well the Oscar nomination he received for his 2017 film about smalltown life in France, Faces Places, which he directed with film the late New Wave auteur, Agnès Varda; as well as the high-profile, headline grabbing projects he staged at the Rio Olympics, at the Paris climate change conference, at the Louvre Pyramid and along the US/Mexico border.
There are plenty of beautiful, moving installations, such as Women are Heroes, one of JR's earliest international projects, in which he set out to underline women's pivotal role in society and to highlight their dignity by photographing them in their daily lives and pasting their photographs in places that would make sense – in their villages, in cities nearby, or on the other side of the world.
There's also Wrinkles in the City, a similar undertaking, in which the artist pasted elderly people's faces onto the walls of their city, enabling that city and its inhabitants to confront those wrinkles, and the perhaps even learn the life stories of their senior citizens.
JR has brought together a few of those portraits and stories in his book for younger readers, Wrinkles, a lyrical and poignant ode to crows' feet, laughter lines and the stories they tell. It's a lovely way to get kids to understand the lives and faces of older members of society, and of course, to get an easy early handle on the artist's work.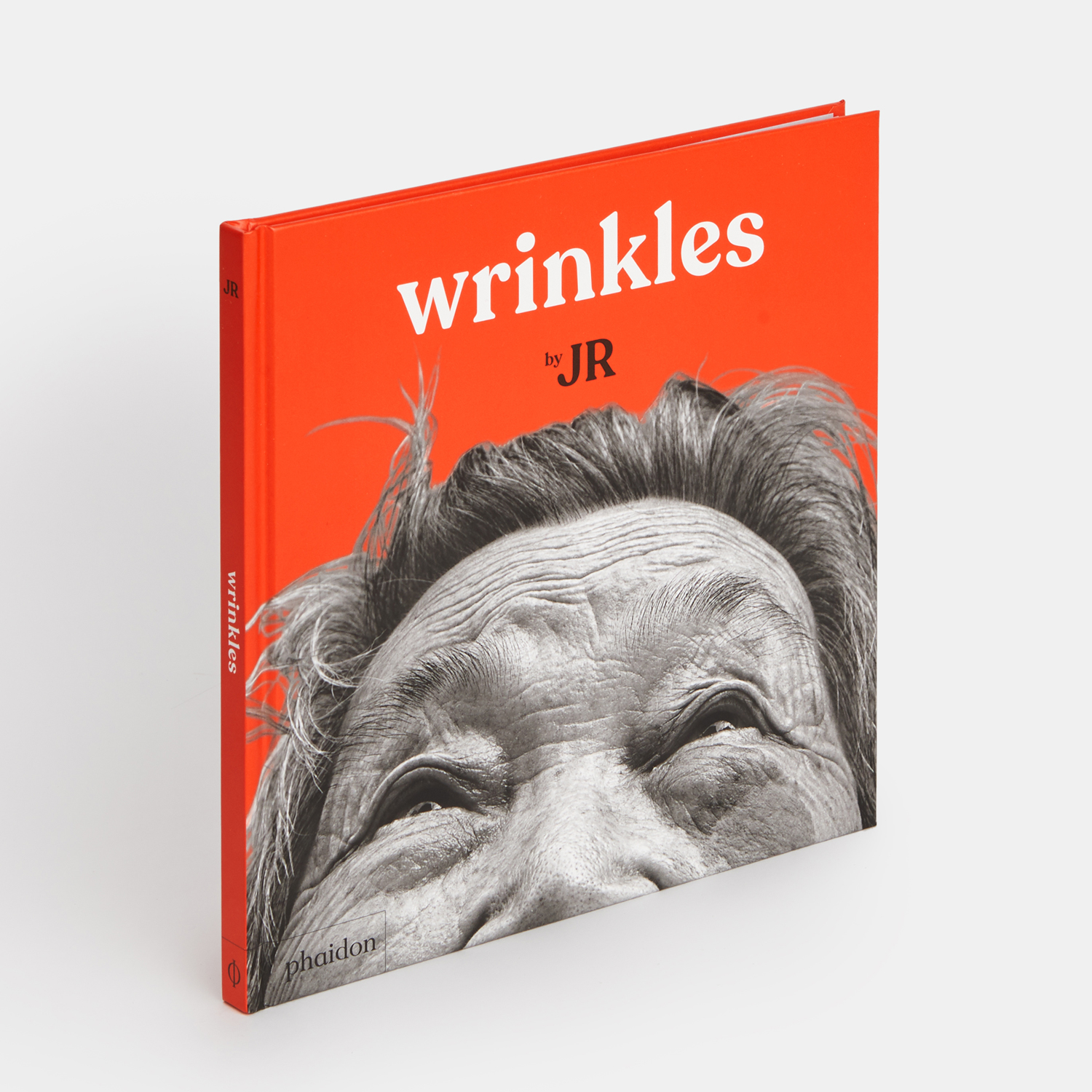 However, our newly updated title, JR: Can Art Change the World is the best way for today's art lovers to grasp this important contemporary artist. It's a great read for any regular gallery goer, or street art fanatic keen to stretch themselves; it's also a great primer for creative activists and philanthropists; graphic designers and ad-industry professionals will find plenty of inspiration here too; though perhaps the book is best for anyone who needs their faith in human creativity reaffirmed. Yes, JR and his collaborators tend to agree with the question in the title, art can change the world; but they also know that it takes more than one person for that change to happen.
Do you want to be part of it all? Watch our video below. Then head to the store to pre-order JR: Can Art Change the World?, and be among the first to receive it when it's published on 9 October.