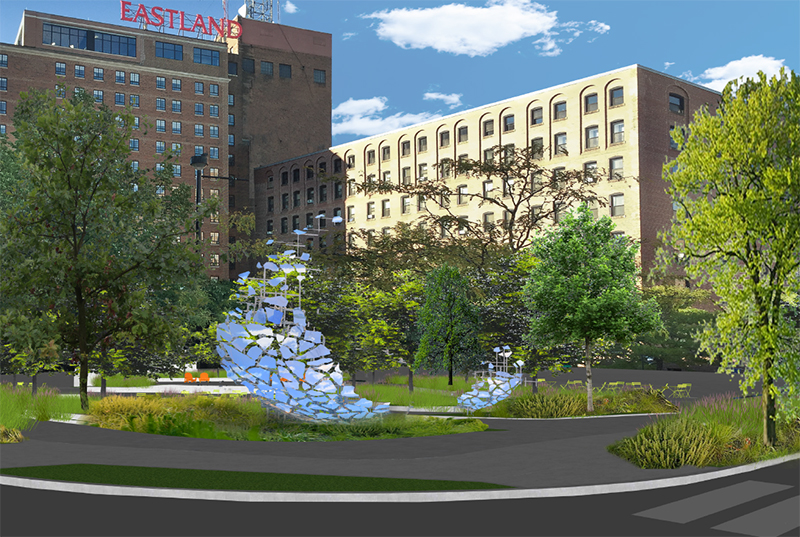 Sarah Sze fills the square Portland fought to keep
Portland, Maine's citizens managed to keep a hotel out of Congress Square; now they've getting a Sze sculpture
In 2013 the Portland, Maine's city council agreed to sell a portion of the city's Congress Square Park to a hotel developer. Locals protested, a citywide referendum was held, and the park remained in public ownership, with a newly formed Friends of Congres Square Park, drawing in grants and sponsorship money to clean up the square.
However, what began as rear-guard act of public preservation has turned into a far more ambitious urban renewal project. Thanks to Portland's proactive citizenry, Congress Square has received a $30,000 National Endowment of Arts award, and will spend the money on a new permanent work by the US artist Sarah Sze.
The artist has proposed a series of sculptures in the park, one of which is arranged into a blue, broken crescent. This isn't the first time Sze's work has taken on a public commission; her 2nd Avenue subway installation was well received last year. However, the scheme is distinct, as it's a grass-roots public initiative, rather than commission that began in City Hall.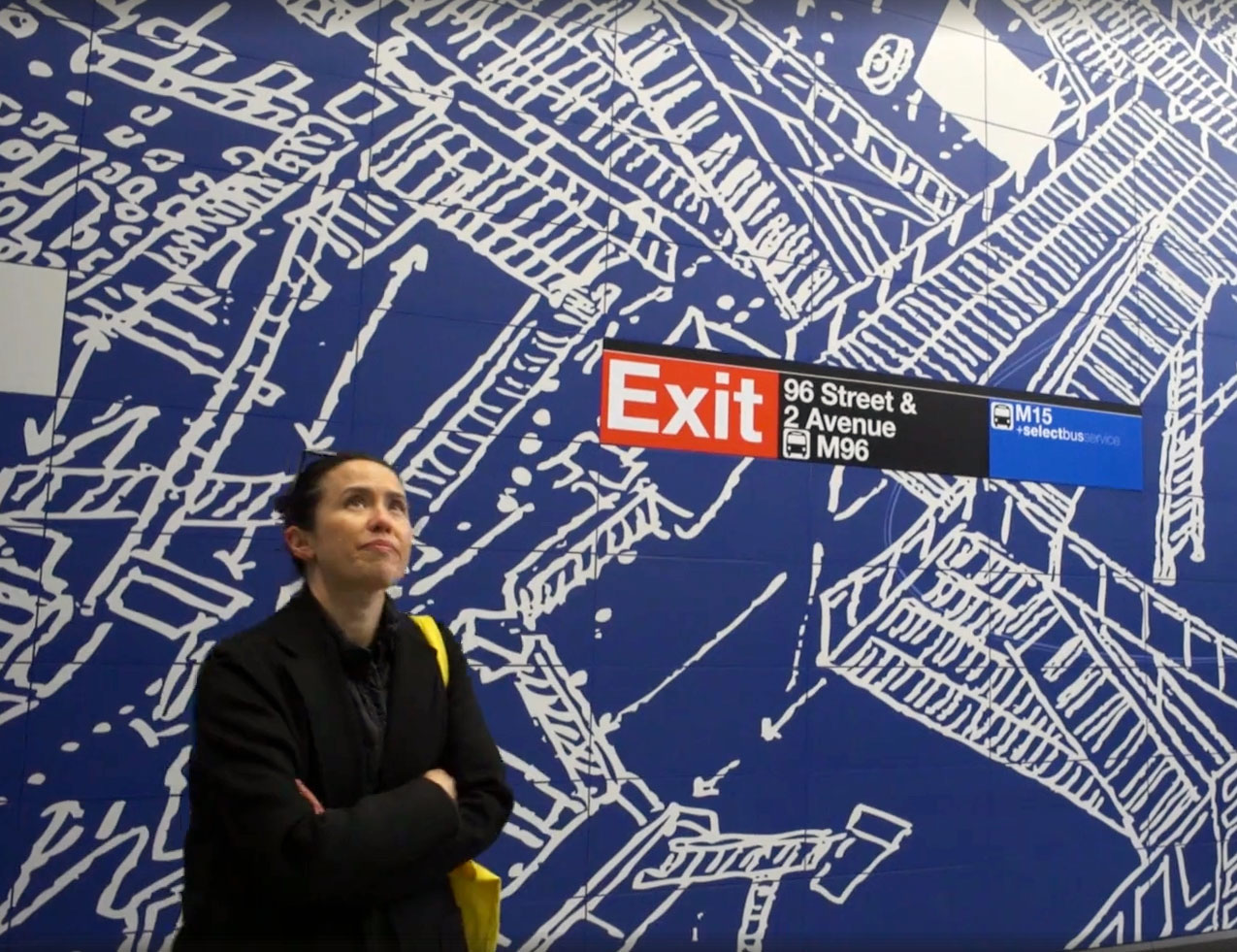 "What I really love about the project is that it grew out of the community wanting it and fighting for it," the artist told the local Press Herald newspaper.
To find out more about a more high profile urban public that the local community fought for and won, order a copy of our High Line book; for more on Sarah Sze's life and work, order this title; for more on site-specific art in the Americas get Art & Place.