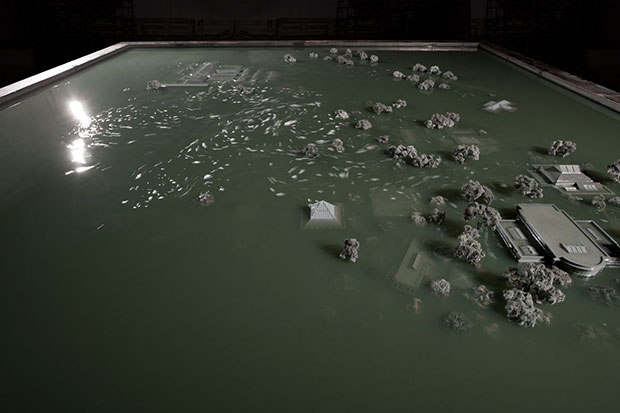 The Art of the Map - Alfredo Jaar
Chilean artist's sinking Giardini in Venezia is a humorous statement on the inequality of the Venice Biennale
There's a childish satisfaction - usually not at all artistic - in feasting your eyes on a perfectly rendered maquette. We've all done it at exhibitions. Indeed, yesterday we delighted in the scale replica of the Eames House in California, at the Barbican's new show opening this week.
There's a bigger sense of frisson_, _of course, when the model is of the city you're in and when it's making a broader political point, thus implicating the viewer and making them somehow complicit. Thus it was for visitors to the 2013 Venice Biennale where Alfredo Jaar's Venezia was first exhibited. The map is one of the many by artists, featured in our new book, Map Exploring the World.
The miniature buildings and trees of this accurate 1:60 scale model of the Giardini Park, the main site of the Venice Biennale, permanently glisten with wetness. The Chilean artist Alfredo Jaar created a replica of the whole park – 28 pavilions instantly recognizable by their varied architectural styles and set in authentic, watery surroundings – which slowly sink beneath the murky green water, then rise again.
On one level, the work highlights Venice's well-publicized ongoing battle against the forces of nature that seek to reclaim land to the lagoon. Yet on another level, it is Jaar's response to the politics of the international art world. Venice has hosted a biennial international art exhibition since 1895 and over the first half of the twentieth century, 28 countries – dictated by political and diplomatic arrangements of the time – built permanent pavilions in the park.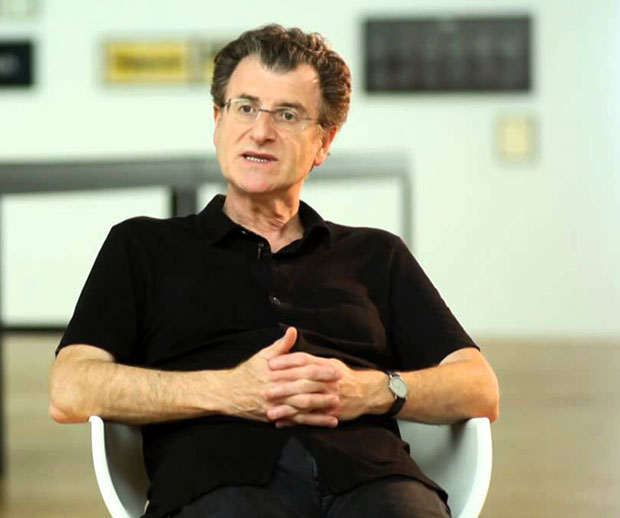 By 2013, however, more than 70 countries staged national presentations at the Biennale, and the majority had to find spaces outside the Giardini. Jaar's work, created for his 'off-site' exhibition – Chile has only participated since 2009, so is excluded from the 'main' Biennale site – is a humorous response to the inherited inequality, suggesting a rather drastic solution to the outdated hierarchy of world powers.
For more great maps by expert cartographers, amateurs, artists and others, buy a copy of Map Exploring the World here. For more on pop art more generally, take a look at these titles.