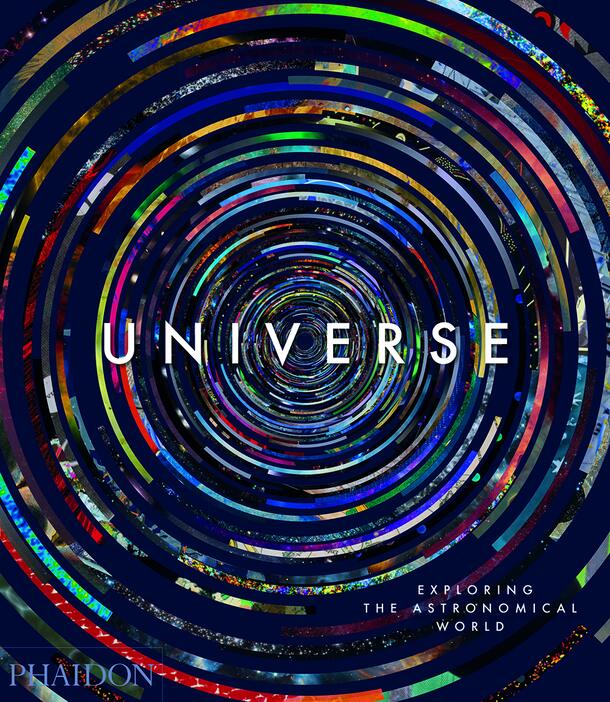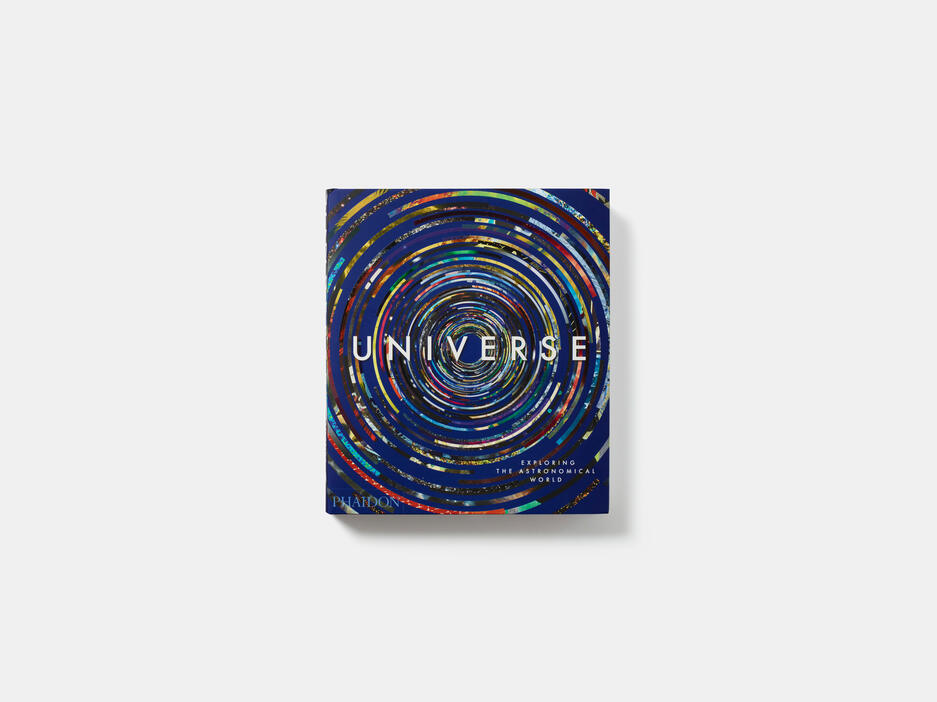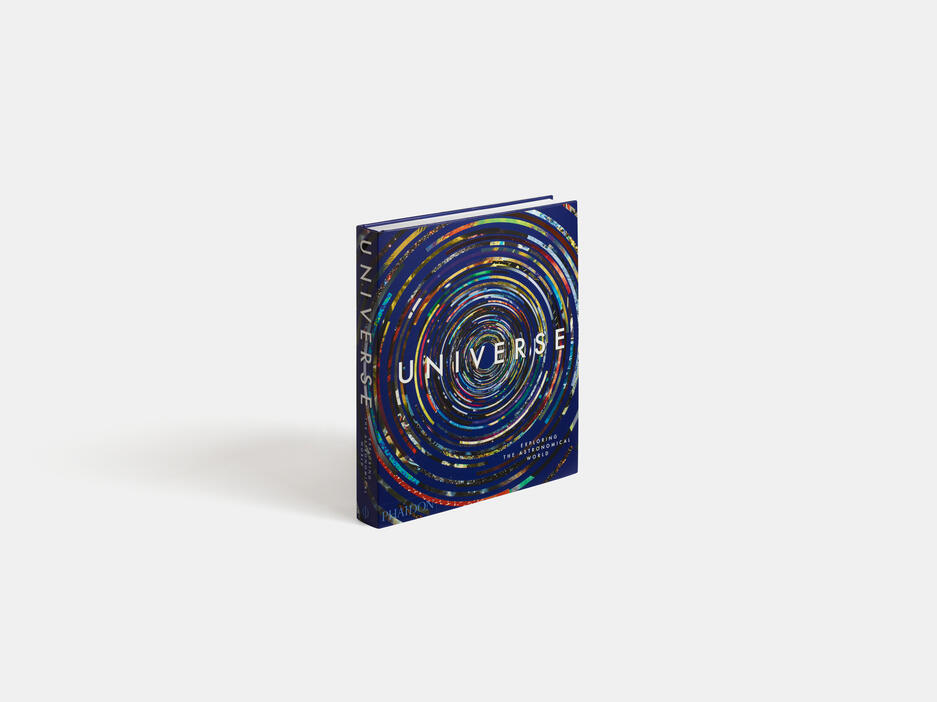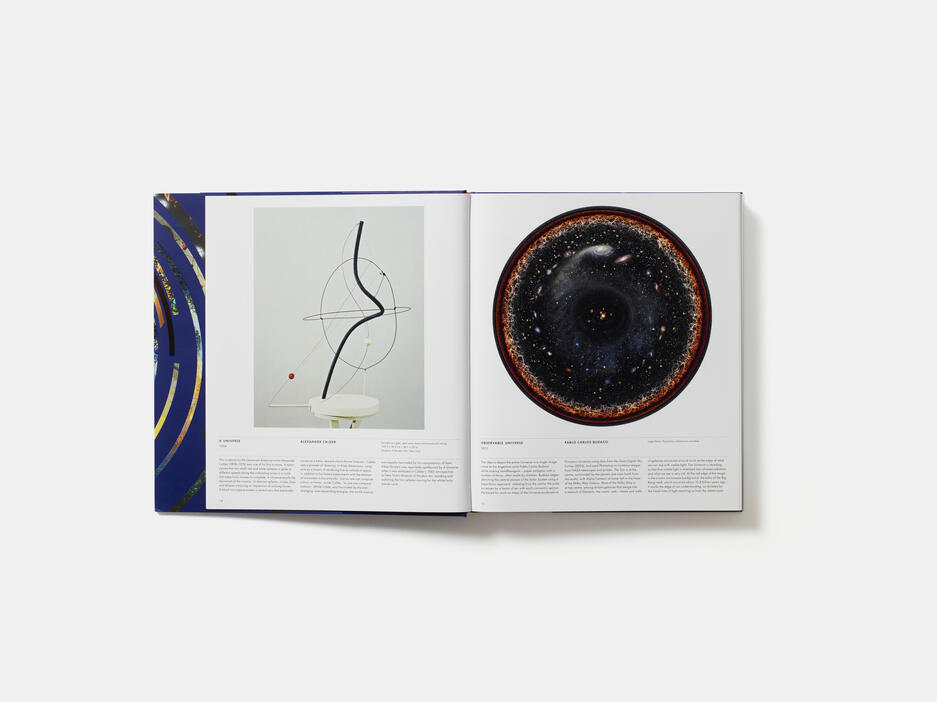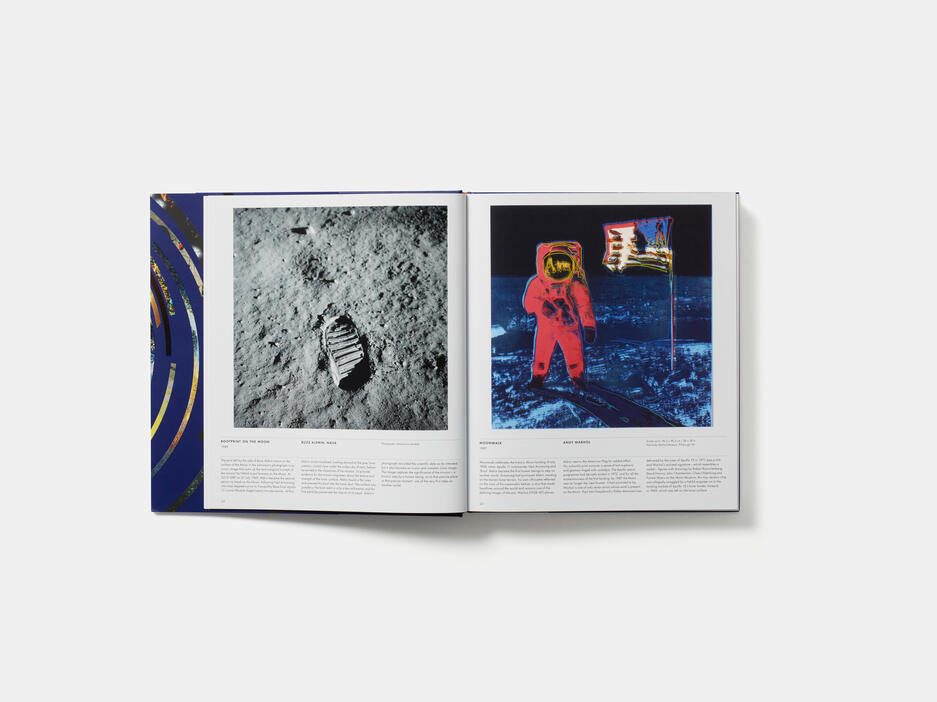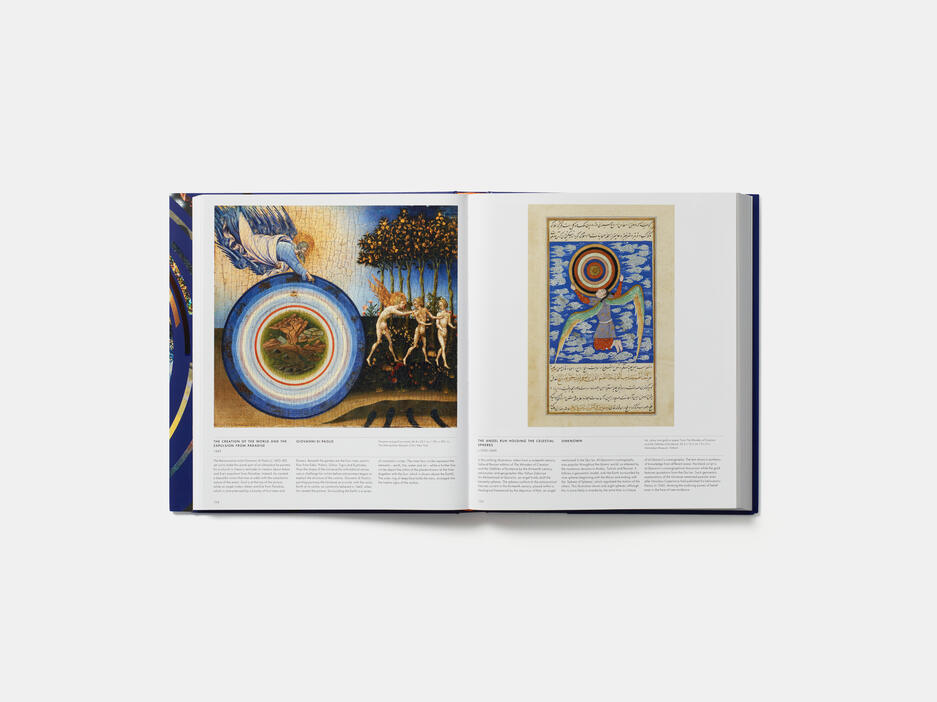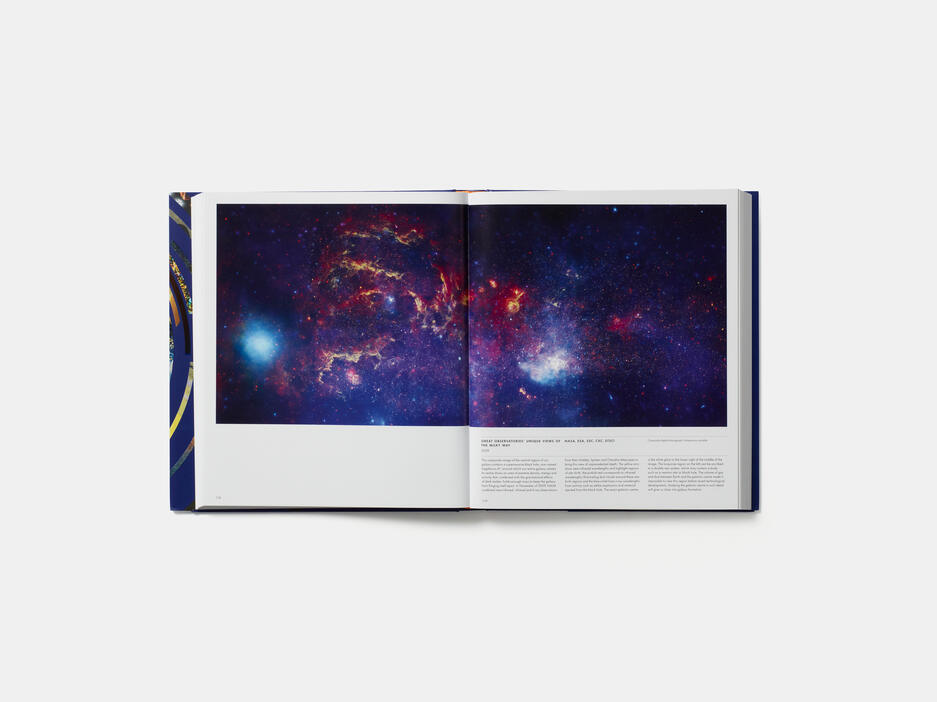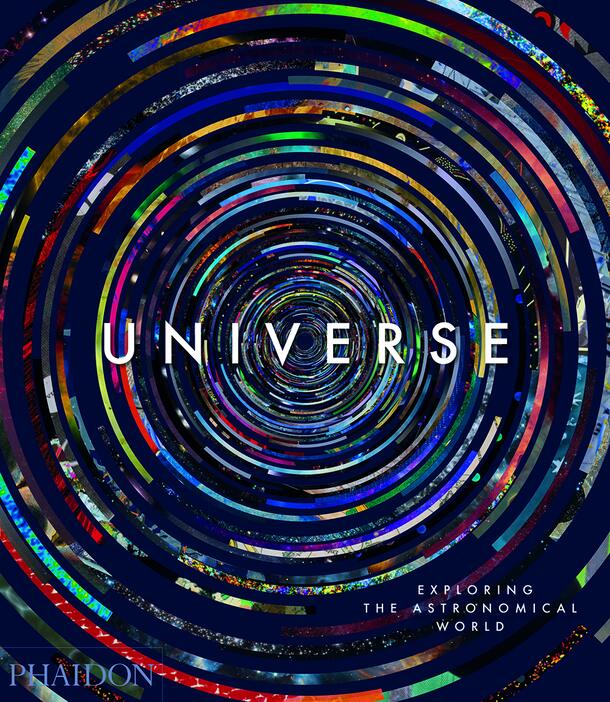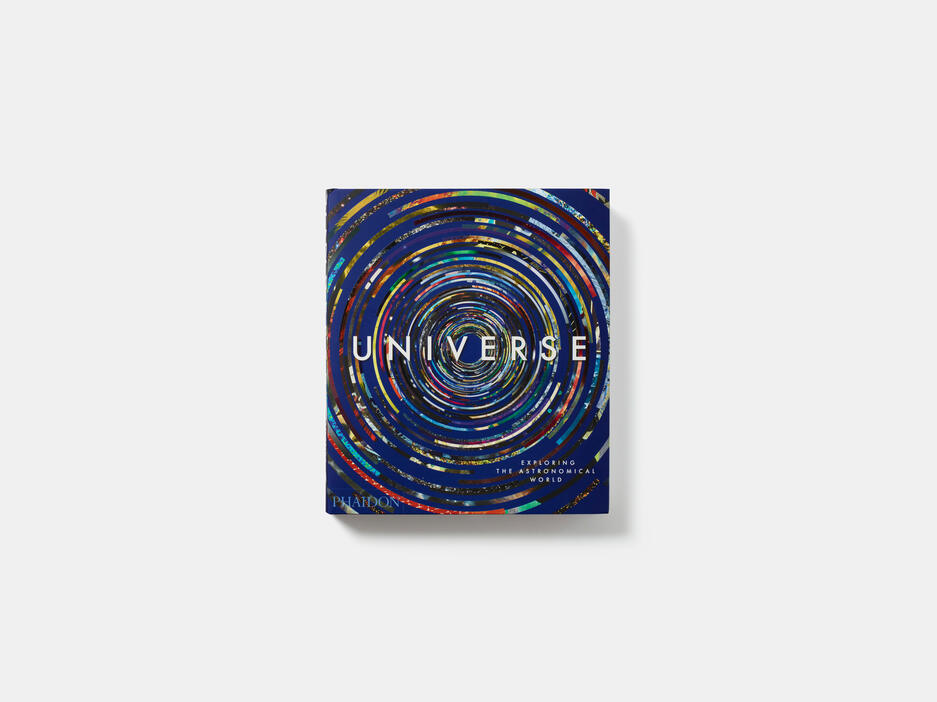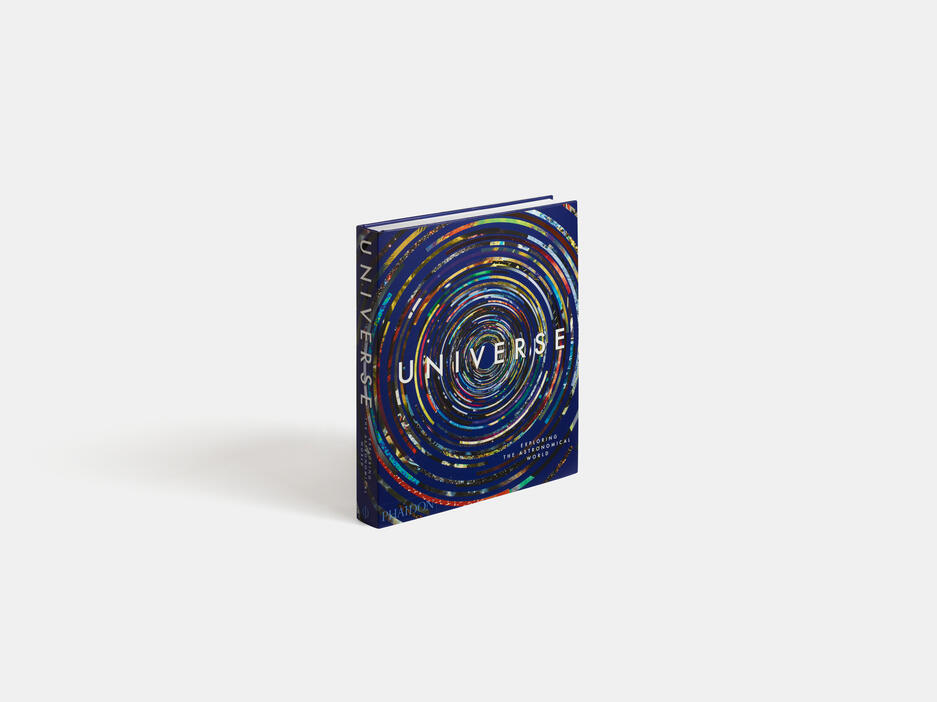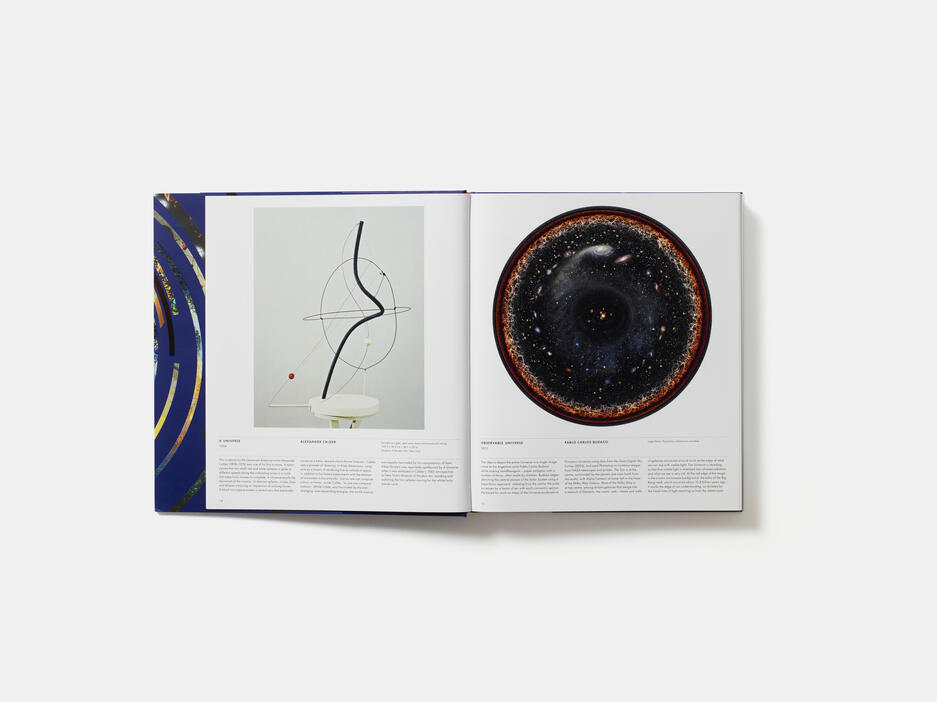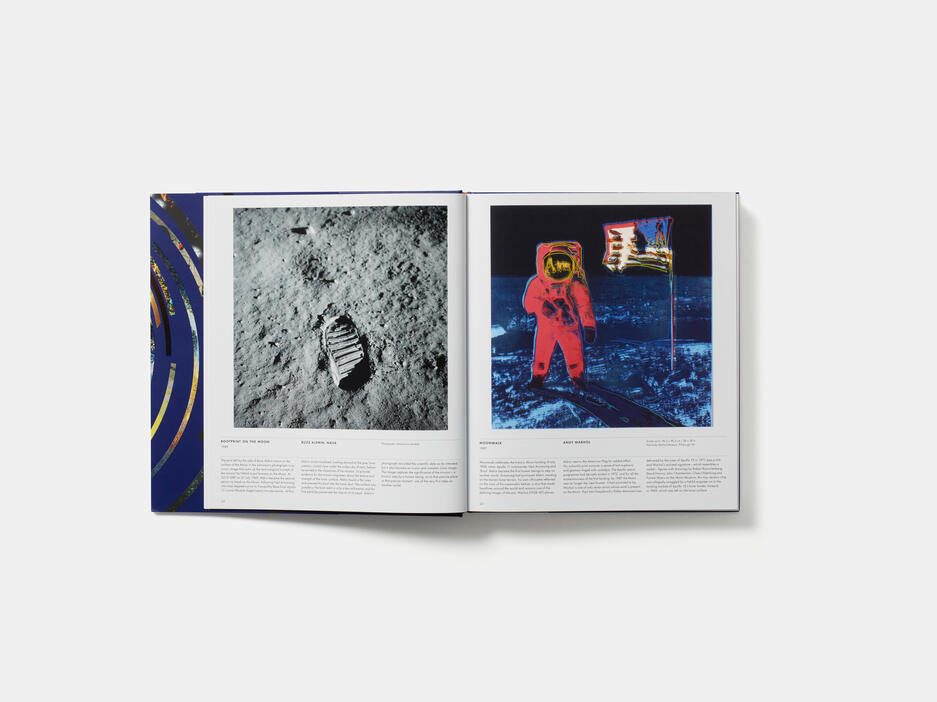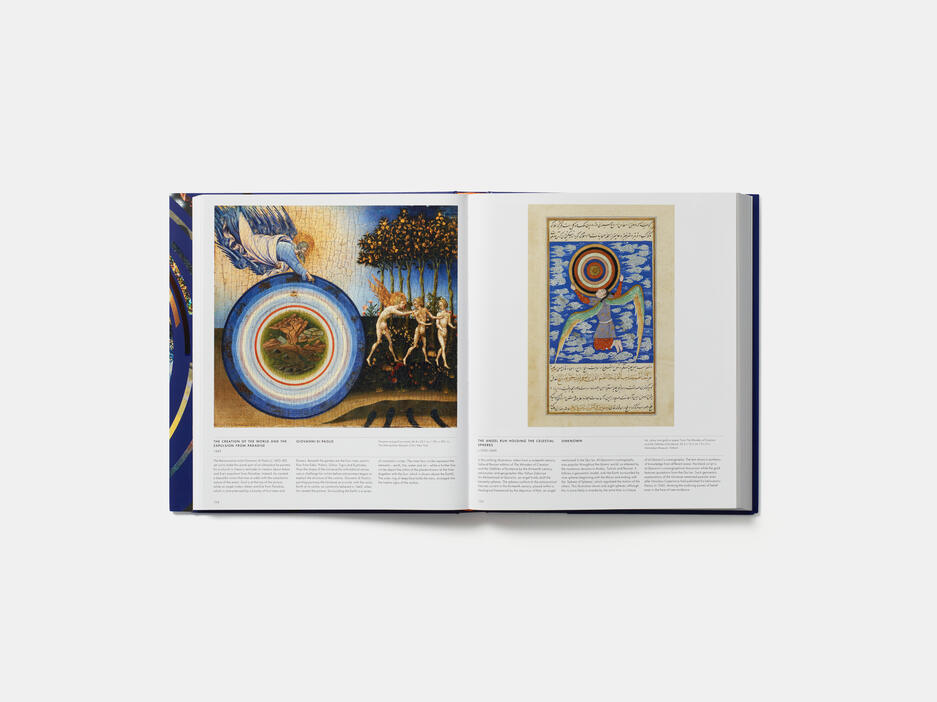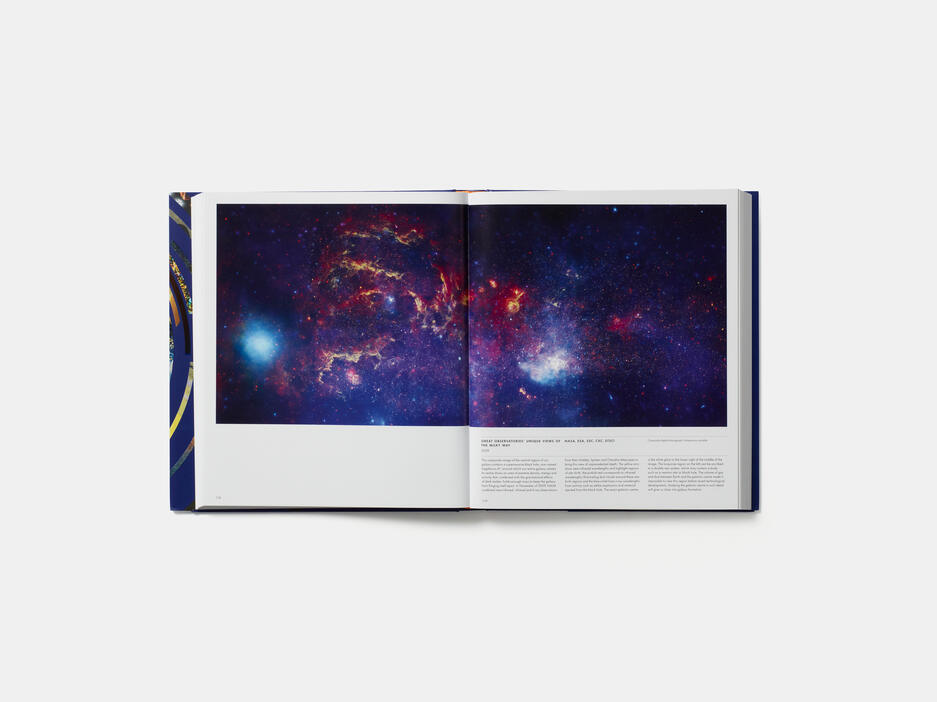 Universe: Exploring the Astronomical World
Explore the stars and planets and beyond through 300 fascinating images from ancient cave paintings to animation
Universe is a groundbreaking survey that celebrates the popular subject of astronomy through 300 images created by those who have tried to understand - or who have been inspired by - the beauty and mystery of stars, planets, and beyond. Carefully chosen by an international panel of experts and arranged to highlight thought-provoking contrasts and similarities, the selection includes paintings, photographs, sculpture, animation, prints, sketches, and digital renderings with iconic works by renowned photographers, artists, and astronomers alongside previously unpublished finds.
Advisory panel: Louise Beer, Jerry Bonnell, David DeVorkin, Louise Devoy, Seb Falk, George Greenstein, Elizabeth Kessler, Michael Light, Kristen Lippincott, Mary-Kay Lombino, David Malin, Paul Murdin, Liba Taub and Melanie Vandenbrouck
Additional texts: Emma Barton, Ruth Chivers, Tim Cooke, Sarah Cruddas, Louise Devoy, Louisa Elderton, Seb Falk, Diane Fortenberry, Elizabeth Kessler, Mary Kay Lombino, Cathy Lowne, David Malin, Rebecca Morrill, Paul Murdin, Melanie Vanderbrouck and Katilin Villano
Specifications:
Format: Hardback
Size: 290 × 250 mm (11 3/8 × 9 7/8 in)
Pages: 352 pp
Illustrations: 300 illustrations
ISBN: 9780714874616
Phaidon Editors
Paul Murdin has worked as an astronomer in the United States, Australia, England, Scotland and Spain. Previously a research scientist and a science administrator for the UK Government and the Royal Astronomical Society, he now works at the Institute of Astronomy at the University of Cambridge, England, and is visiting professor at John Moores University, Liverpool.
David Malin was formerly Photographic Scientist at the Anglo-Australian Observatory, New South Wales, and is currently Adjunct Professor of Scientific Photography at the Royal Melbourne Institute of Technology. Winner of the prestigious Lennart Nilsson prize, his pioneering photographs of space have revolutionized understanding of the universe.
'An amazingly eclectic and beautiful set of images. Each image is accompanied by an educated and informative caption. As someone engaged in writing about the interface of art and astronomy, I admire the diversity of the selection in addition to the images' individual beauty.' - Jay M. Pasachoff, Chair, International Astronomical Union Working Group on Solar Eclipses and Field Memorial Professor of Astronomy, Williams College
'A beautiful book for anyone with a curious mind.' - Cool Hunting
'Our interaction with the night sky doesn't just influence science; it affects all aspects of human culture. This beautifully produced book presents hundreds of "responses to the cosmos"... The images are organised in a non-chronological sequence. [...] This juxtaposition is very effective at breaking down apparent barriers between art and astronomy... The introduction to the book by eminent astronomer Paul Murdin is a model of clarity... This book is an overwhelming (and rather moving) reminder of how humans have always been, and continue to be, inspired by the night sky.' - BBC Sky At Night, Five Star Review
'An awe-inspiring survey of ways in which the cosmos has been depicted through the ages and around the world. Three hundred images in unexpected pairings integrate the worlds of art and science.' - Publishers Weekly
'Draws equally from the worlds of astronomy and art to create a beautiful picture of how we see space and ourselves within it.' - Dr Stuart Clark, The Observer
'From prehistoric cave painting to contemporary art and Hubble Space Telescope photographs, this delves into mankind's visual response to the cosmos down the ages.' - JackalMagazine.com
'An awe-inspiring survey of ways in which the cosmos has been depicted through the ages and around the world. Three hundred images in unexpected pairings integrate the worlds of art and science.' - TIME Lightbox
'From documentary Nasa photographs to Kandinsky's maddest abstractions.' - Daily Telegraph
'Artistic wanderlust you can explore at your leisure from the comfort of your home.' - Publishers Weekly
'From the earliest representations of constellations in cave paintings at Lascaux to Yayoi Kusama's 'Infinity Mirrored Room - The Souls of Millions of Light Years Away' space has long fascinated artists. Now Universe, Exploring the Astronomical World gathers more than 300 out-of-this-world images from artists from Kandinsky to Kapoor. To infinity and beyond!' - Independent I
'Superb production quality, knowledgeable and informative captions, and pacing that entertains as one pages through the book... Offer[s] an experience like that of visiting a world-class art gallery... The kind of work that you will certainly read through and glance through for a time. But you will also not be able to put this away on a shelf. Its treasures will keep it out on a browsing table for a long time to come.' - Astronomy Online
'Traces the history of our relationship with space, from ancient cave paintings of the heavens to advanced NASA images.' - Wall Street Journal
'Phaidon is widely known for producing some of the most spectacular visual books in the business. They have produced a real winner in the science category with Universe, Exploring the Astronomical World.' - Astronomy.com
'The most beautiful space images on Earth... Features more than 300 depictions of the universe from throughout history, all with one common thread: how we as humans respond and relate to space.' - Atlas Obscura
'[C]aptivating... A thought-provoking assemblage of worlds literal and imagined, all in a museum-gift-shop-worthy hardcover destined for your coffee table.' - The AV Club
'Stunning.' - TIME Lightbox
'Head out on a stargazing trip through the centuries with 300 images that combine and contrast scientific discovery and artistic wonder at our galaxy and its gaseous, sparkling, combustible contents, both discovered and imagined.' - NatGeoTraveller.co.uk
'Gorgeous... An imaginative, informative and unexpected cosmic journey.' - Bookpage
'Well all I can say is thank god Stephen Harris changed his mind and wrote this book; it is perhaps the most remarkable and personal cookbook I have read. Somehow it fills you with warmth... Incisive, welcoming and jovial short essays by Harris... causes the book to ooze and envelope you with the same warm atmosphere as the restaurant. I've never known a book do this quite so well.' - LondonLampost.com
'Cleverly juxtaposes the ancient with the contemporary in both form and substance... A poignant reminder of just how far we've come in our quest to decipher the heavens.' - Forbes Online
'Stunning.' - DailyMail.co.uk
'Humankind's attempts to picture the cosmos have come a long way. But according to a new book on how we depict the universe, this isn't just a matter of science. It's also about art... Through them, we can see changes in how humans understand the universe and our place within it.' - CNN Style
'A fine coffee table book from Phaidon is always a good idea. The books are always filled with stunning images that make flipping through them enjoyable during commercial breaks. Universe, Exploring the Astronomical World is no different, as it contains 300 images that celebrate the beauty of astronomy.' - Cool Material
'[P]aints a broad portrait of the ways human beings have studied, interpreted and depicted the universe... A big book for a big topic.' - Los Angeles Times
'This beautifully curated book takes a look at everything that makes the universe and humankind fascinating, from the moon landing to prehistoric cave paintings and astrological phenomena.' - ELLE
'Allows you to explore the stars, planets and beyond as you journey along with night-gazers down through the ages from cave drawings to animation.' - Detroit Free Press
'Equal parts history, art, and astronomy, this book shows how the cosmos has been depicted throughout time, from cave drawings to Hubble-telescope photos.' - Entertainment Weekly
'Beautifully produced... Highlights the close relationship between the scientific and artistic views of the Universe.' - Popular Astronomy
'Flicking through this gorgeous 300-page book exploring how humans have tried to understand the universe, your brain will race to keep up with the images you're seeing. From Japanese artist Yayoi Kusama's deep space installation and an image of Earth captured by Apollo 8 in 1968, to German Renaissance maps of the constellations and Kandinsky's Cosmos painting in 1926, it will blow your tiny human mind.' - Emerald Street
'A well-designed testament to the power and beauty of the heavens.' - Smithsonian Air & Space magazine
'A magnificently illustrated new book.' - Morning Star
'If the end of the year invites some existential reflection, a book about our relationship with the universe may be the perfect companion.' - Atlas Obscura
'Beautiful and mind-expanding.' - Eurogamer