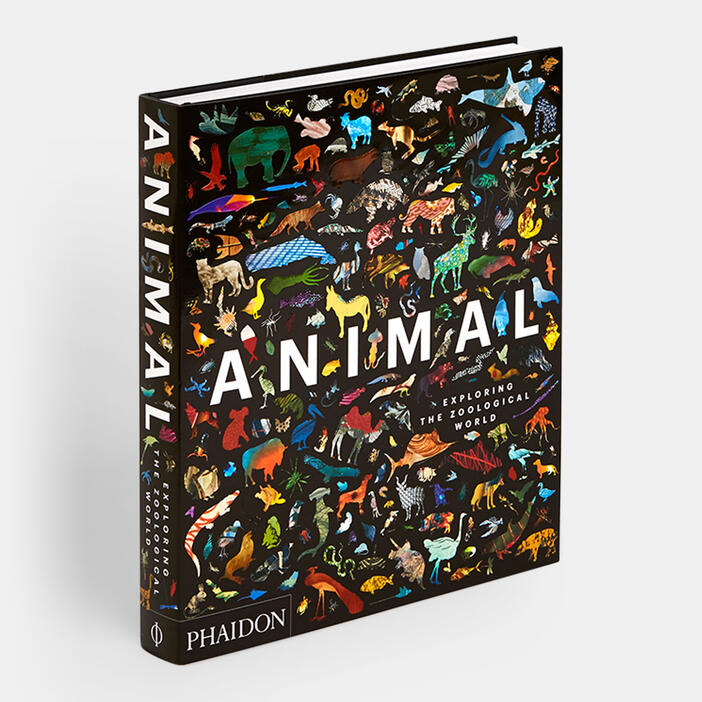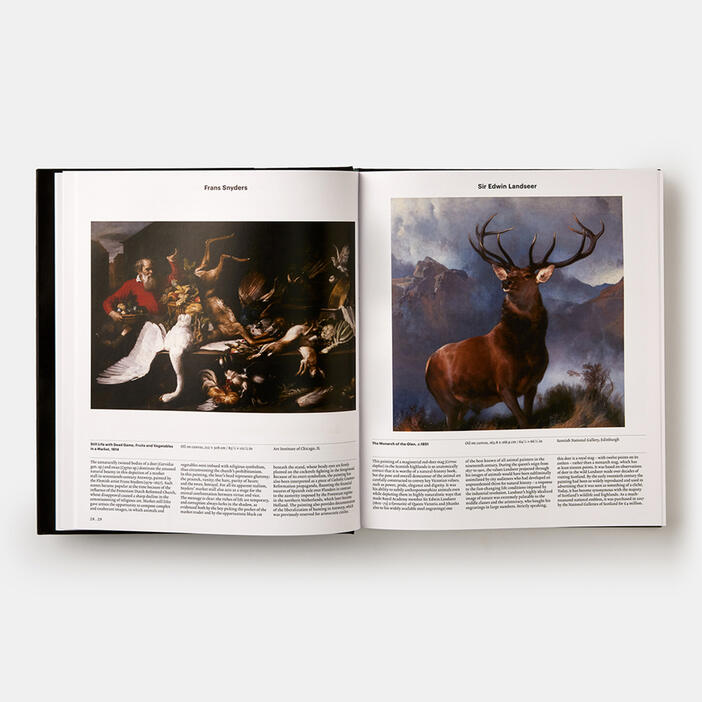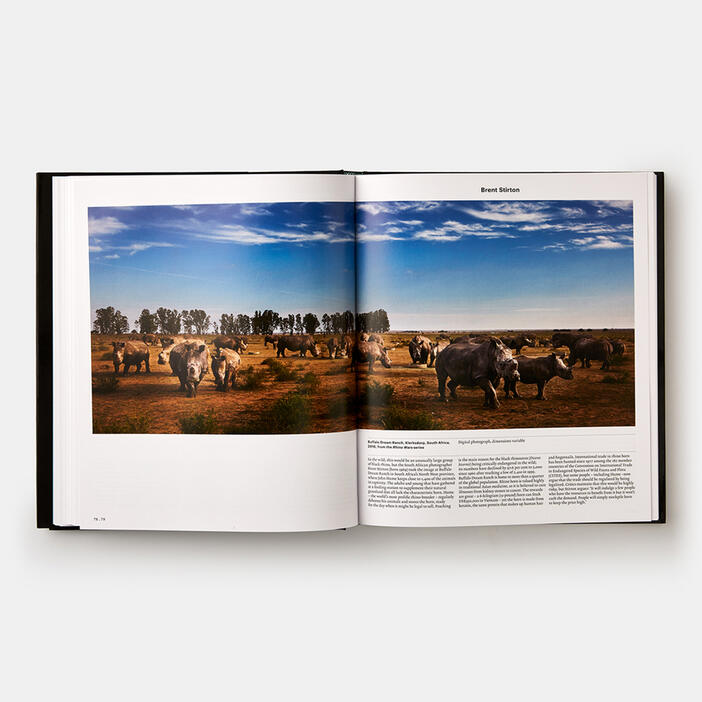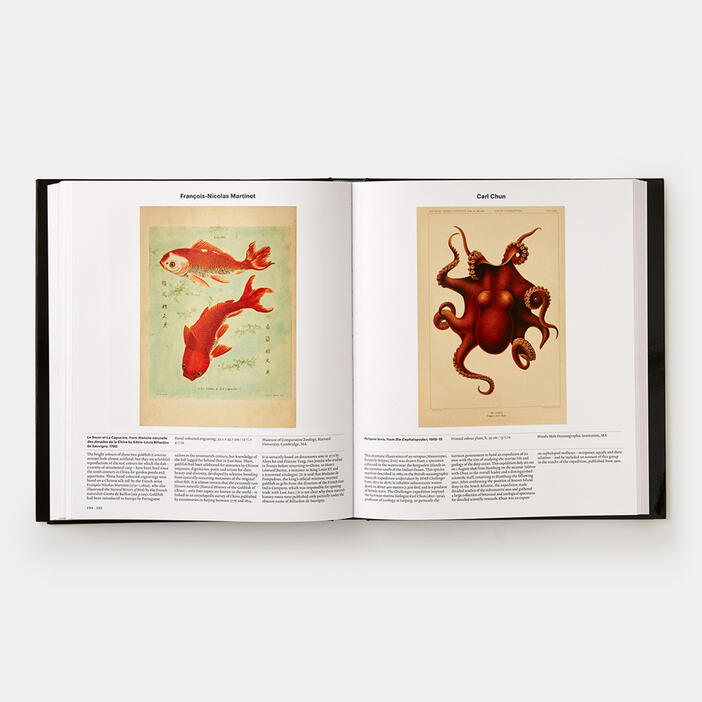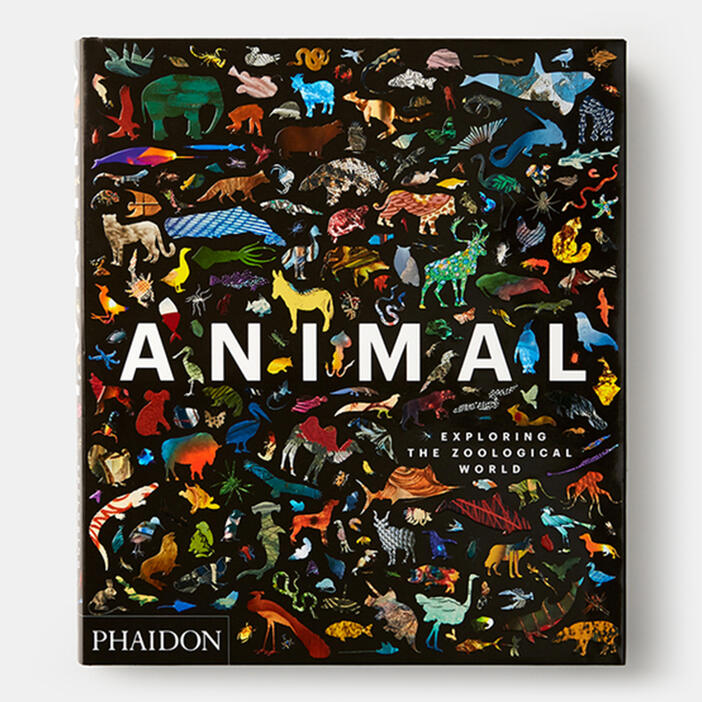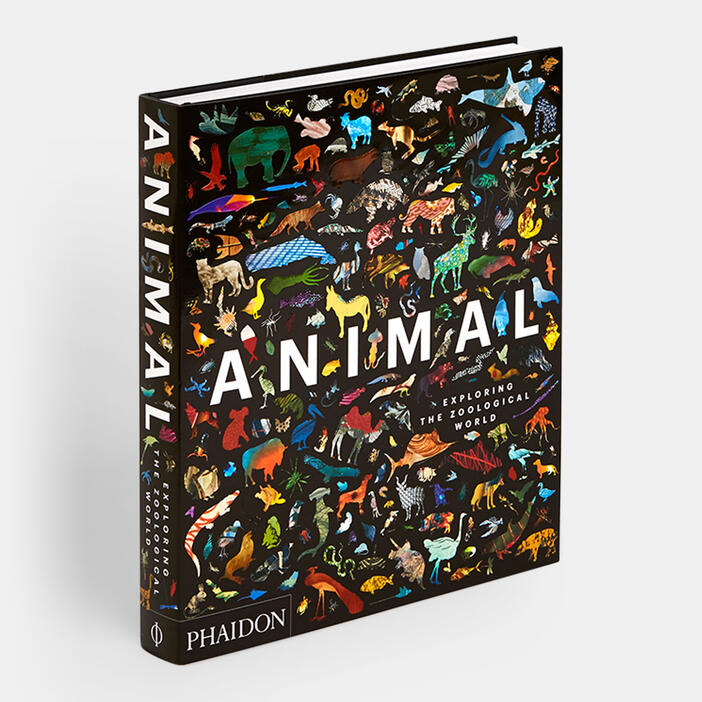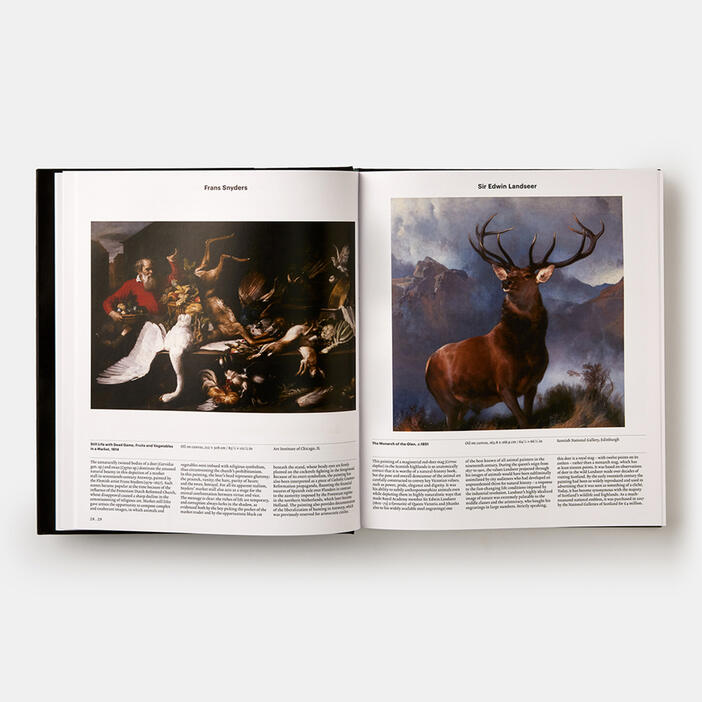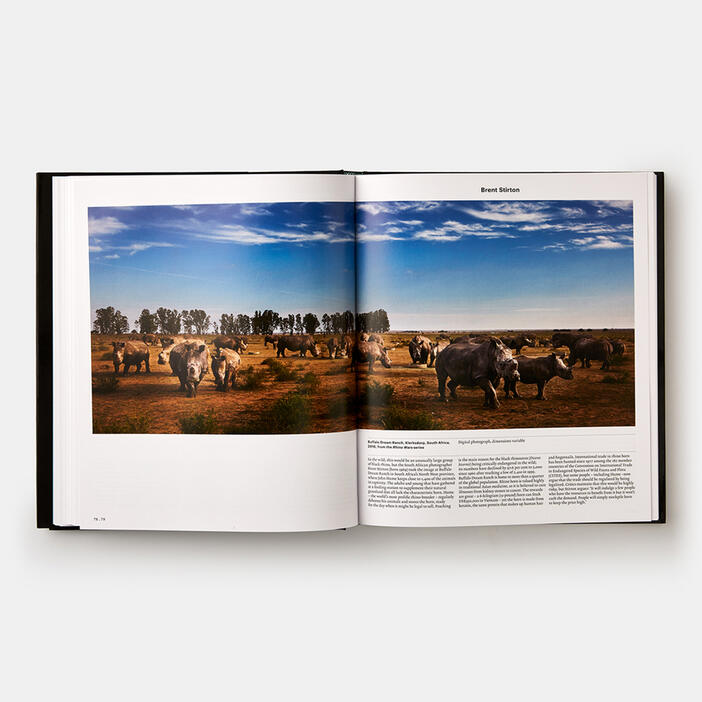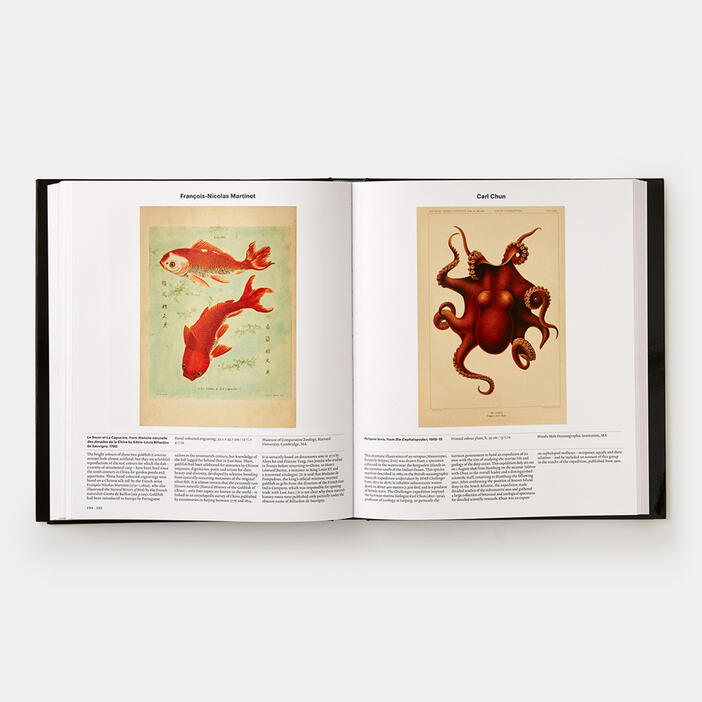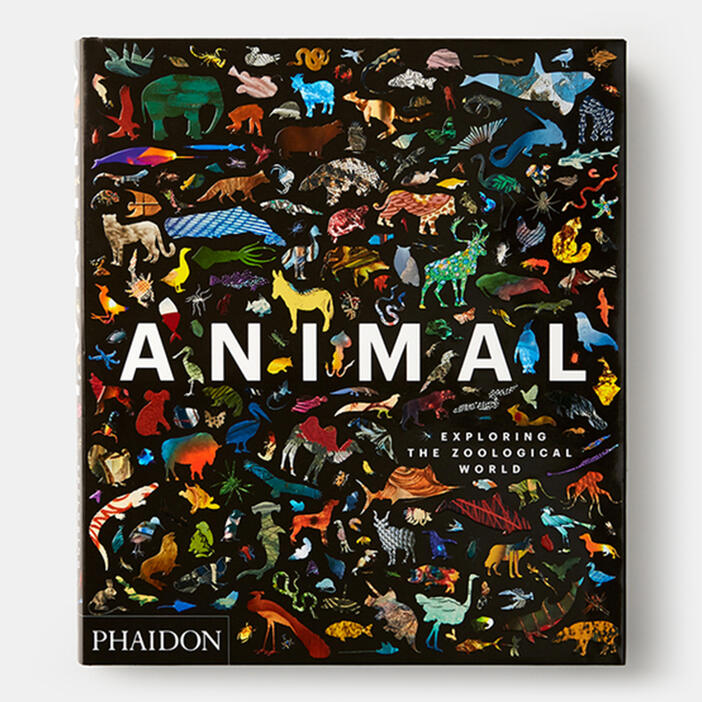 Animal: Exploring the Zoological World
Price AUD$79.95 Price CAD$79.95 Price £39.95 Price T59.95 Price USD$59.95 Price €49.95
Explore the beauty and diversity of the animal world through more than 300 captivating images
Animal, Exploring the Zoological World is a visually stunning and broad-ranging survey that explores and celebrates humankind's ongoing fascination with animals. Since our very first moments on Earth, we have been compelled to make images of the curious beasts around us - whether as sources of food, danger, wonder, power, scientific significance or companionship. This carefully curated selection of images, chosen by an international panel of experts, delves into our shared past to tell the story of animal life.
From the first cave paintings, extraordinary medieval bestiaries and exquisite scientific illustration, to iconic paintings, contemporary artworks and the incredible technological advancements that will shape our futures together, the huge range of works reflects the beauty and variety of animals themselves - including butterflies, hummingbirds, bats, frogs, tigers, dogs, jellyfish, spiders and elephants, to name a few.
Arranged in a curated and thought-provoking sequence, this engaging compilation includes iconic works by some of the great names in zoology, such as Conrad Gesner, Charles Darwin and John James Audubon, as well as celebrated artists and photographers, indigenous cultures and lesser-known figures who have made important contributions to the study and representation of animals throughout history.
Advisory panel: Giovanni Aloi, Gordon Campbell, Nick Crumpton, Marc Epstein, Amanda Ferguson, Caroline Good, James Hanken, Pascale Huertel, Erica McAlister, Ross Piper and Priscilla Tucker
Additional texts: Giovanni Aloi, Sara Bader, Michael Brooke, Gordon Campbell, Tim Cooke, Nick Crumpton, Louisa Elderton, Carolyn Fry, Caroline Good, James Hanken, Pascale Huertel, Tom Jackson, Erica McAlister, Rebecca Morrill, Ross Piper, Michele Robecchi, David Trigg, Priscilla Tucker and Martin Walters
Specifications:
Format: Hardback
Size: 290 × 250 mm (11 3/8 × 9 7/8 in)
Pages: 352 pp
Illustrations: 300 illustrations
ISBN: 9780714876818
Phaidon Editors
James Hanken is Alexander Agassiz Professor of Zoology and Professor of Biology at Harvard University. He is also the director of the Museum of Comparative Zoology and curator of herpetology. As well as acting as consultant editor on the book and contributing texts, Hanken wrote the introductory essay to the book.
Dr. Giovanni Aloi is an expert on the representation of animals in modern and contemporary art. He is a faculty member at the School of the Art Institute of Chicago, Editor in Chief of Antennae: The Journal of Nature in Visual Culture (www.antennae.org.uk) and co-editor of the University of Minnesota Press series Art after Nature.
Ross Piper is a zoologist, entomologist and explorer. His work covers species discovery, how terrestrial arthropods live and science communication.
'From cave painting to 3D printing, humans have long been fascinated by the likeness of the creatures with whom we share the earth. A new book Animal showcases the great variety of these depictions through 300 artworks.' - The Wall Street Journal
'Thanks to its easy-to-read text and beautiful illustrations, this coffee table-style book will appeal to art, animal, and cultural history enthusiasts.' - Library Journal
'Stunning.' - Parents-News.co.uk
'Utterly beautiful coffee table book for animal lovers. From guinea pigs to sea dragons there are over 300 images exploring the extraordinary creatures that make up the animal kingdom. A proper present.' - Angels & Urchins
'Here is the ideal book for a nature-lover's coffee table: a brilliantly conceived and impeccably rendered showcase of over 300 images of animals extant and extinct, real and imagined, selected for their visual impact and scientific significance... The aggregated images and their fascinating text are an addictive time sink. Better keep each two-page spread open for a week before turning to the next one, so that this lovely book can brighten and inform your living space for months to come.' - Natural History Magazine
'Any volume that examines 'humankind's fascination with animals' can only hope to be a conspectus, but Animal is an unusually ambitious and thoughtful effort, handsomely produced and with an introduction by a Harvard zoologist... Images are paired cleverly, sometimes touchingly, to show how our fascination evolves... Many will be less familiar and some strikingly new... Animal captures admirably two interlocking intoxications: the thrill of ever-expanding zoological knowledge and the sheer joy of looking at animals, which look right back and into us in challenge and entreaty.' - Country Life
'Beautiful... Bridges the gap between art and science, compiling the story of humankind's relationship with animals alongside hundreds of glossy images... So what can we learn from flicking through this book when the internet can deliver us images of every insect, animal and amphibian under the sun? The answer is: a lot. It sets into context how our study, depiction and understanding of animals has changed throughout history, and indeed, how our knowledge continues to develop exponentially... [James Hanken's introductory essay is] academic in tone but highly accessible, it breaks down into digestible chunks exactly what zoology is - in short, the scientific study of animals and their biology - and offers an overview of why we have made images of animals through history, how these have changed and the future of what zoology looks like... Peppered with fascinating facts... These pages keep on giving and giving... This is a book that would make David Attenborough proud. If anyone knows him, be sure to buy him a copy for Christmas.' - Elephant.art
'A visual survey of mankind's fascination with the animals we share the planet with.' - The Herald (Scotland)
'Boasting imagery from some of the all-time greats... Animal is as stunning on the exterior as it is internally. Dust up on your zoological knowledge and bless your coffee table with [a] copy.' - Airows