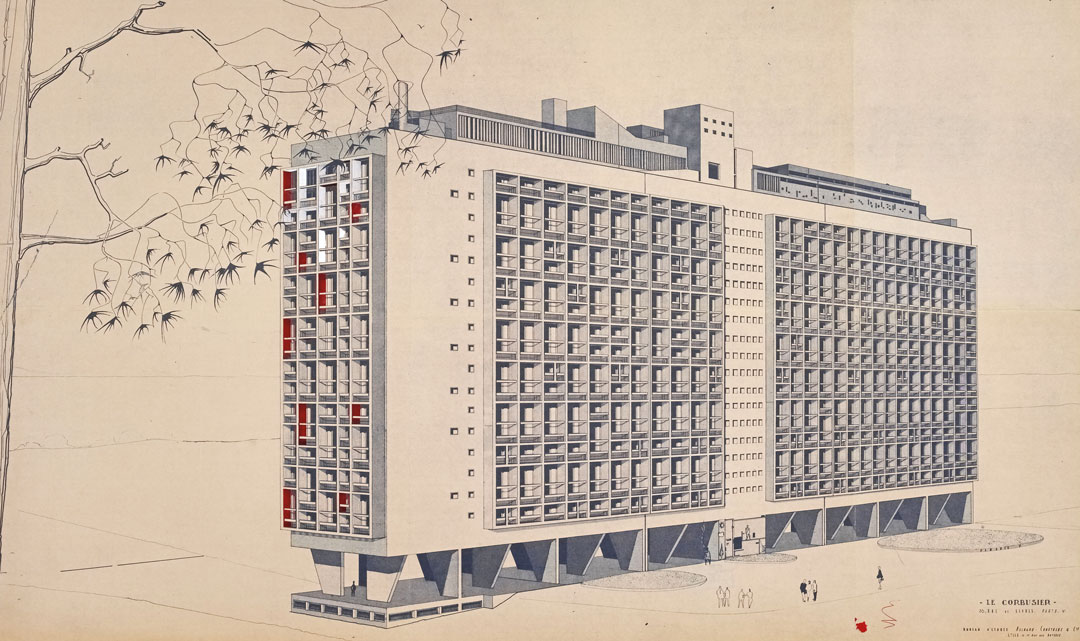 Le Corbusier's Grand Designs: The Unité d'Habitation
You probably know the Marseilles version but have you seen his sketches for the others, completed after his death?
Le Corbusier painted every morning, and always insisted on being recognised as an artist. Our new book Le Corbusier Le Grand reproduces many of these works, which include landscapes, erotic studies, self-portraits and design drafts.
He continued to work in this way right up until his death in the summer of 1965. Indeed, Le Corbusier only saw a few of his final works as sketches, since the buildings themselves were finished after his death.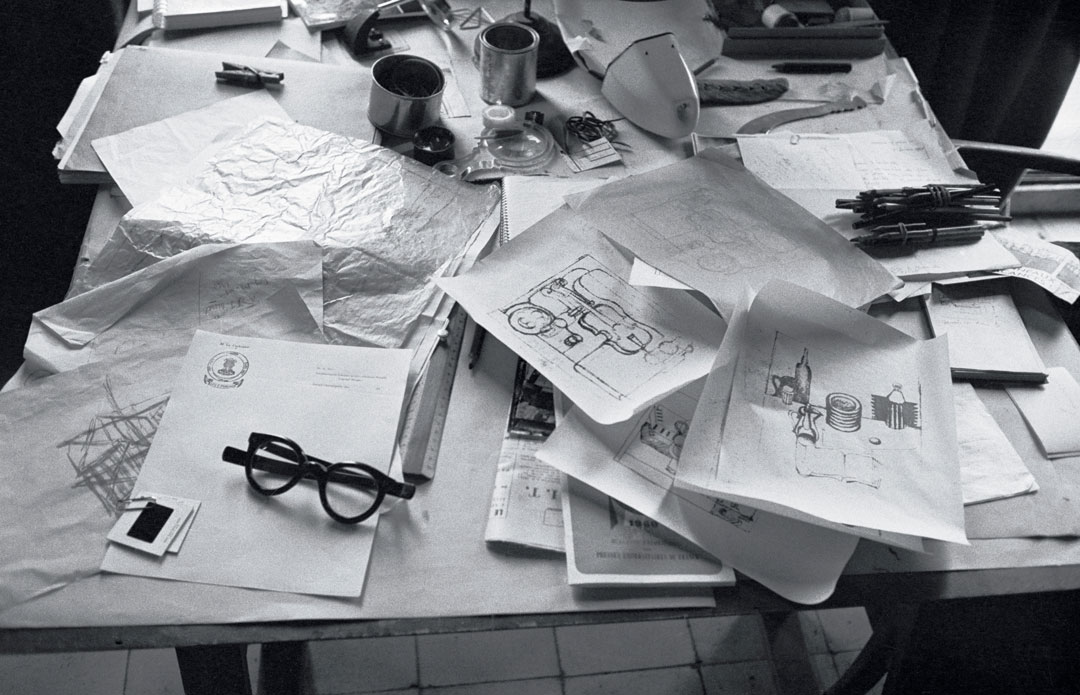 Take this drawing (top) of a perspective view of the east façade of a Unité d'Habitation housing block he designed to be located in a new suburb in the southern French mining town of Firminy.
This idealized apartment building was the fourth and last such Unité d'Habitation Le Corbusier drew up in his lifetime (the first was built in Marseilles, 1947-5), and formed part of a wide plan for Firminy. Here's how Jean-Louis Cohen describes it in the new paperback edition of Le Corbusier Le Grand.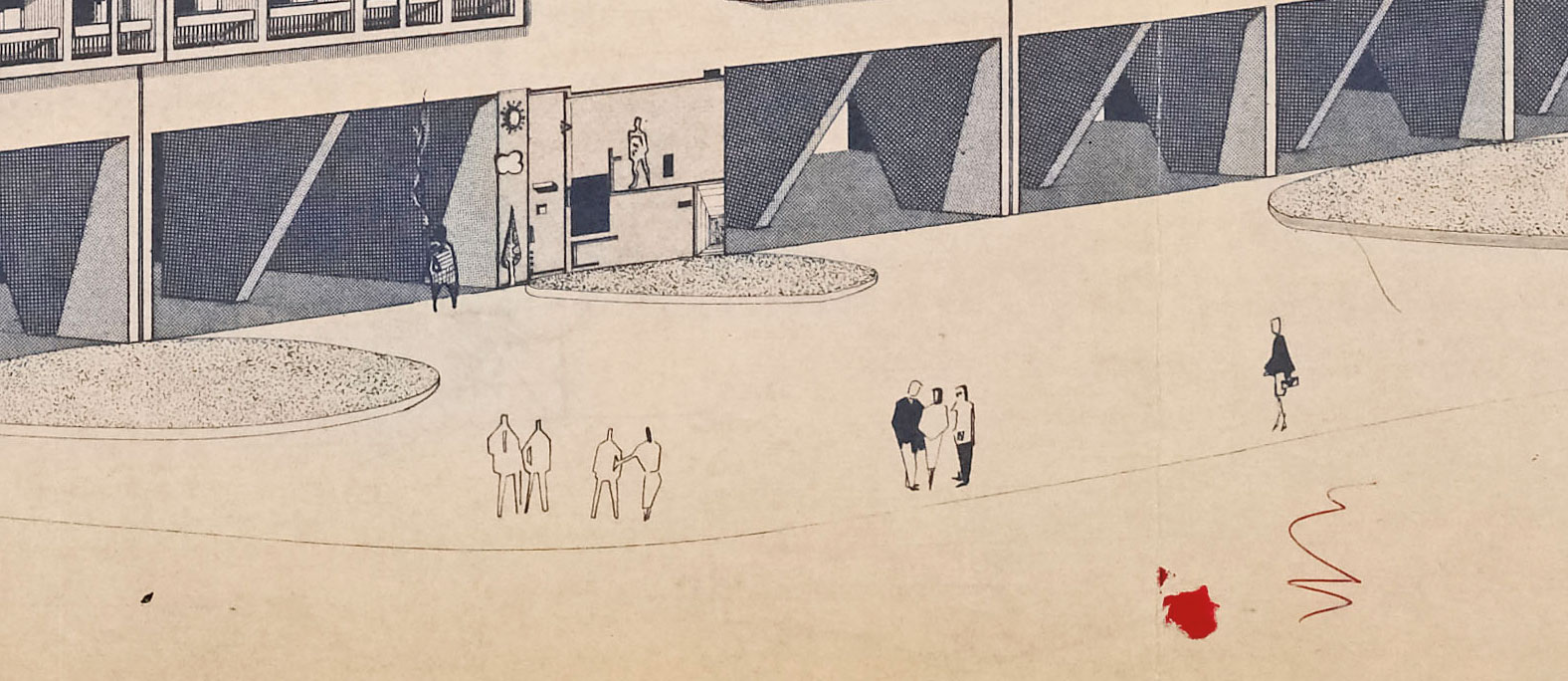 "For his old friend Eugène Claudius-Petit, formerly minister of reconstruction and planning and now mayor of the declining French mining town of Firminy, Le Corbusier designed a new civic center comprising a stadium, a youth club, a swimming pool, and a church, as well as a version of the Unité d'Habitation," Cohen writes. "But as soon as Mayor Claudius-Petit left office, the local left-wing government stopped work on the entire project."
Firminy-Vert's Unité d'Habitation was smaller than the earlier version - it only accommodated 200 residents - and was completed in 1967, two years after Le Corbusier's death. The architect may have never seen the finished building, but given the detail of this study, which includes details of how shadows fall across the building's windows, as well as simplified figures, walking and standing and even smoking around the building's base, there's very little about the building he hadn't already pictured.
<!--[if gte mso 10]>

<![endif]--> To see more of these images and a great deal besides, order a copy of our new Le Corbusier Le Grand here. Documenting the life and work of one of the giants of twentieth-century architecture and design, the book presents an array of sketches, photographs, and correspondences, charting the vast and varied output of Le Corbusier, an artist and architect who continues to fascinate those inside and outside the architectural world.