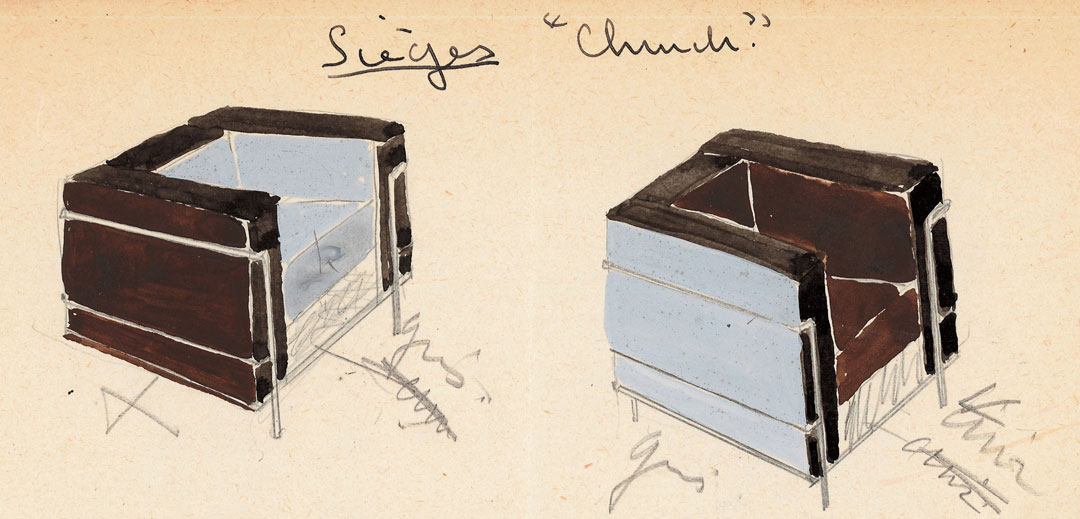 Le Corbusier's Grand Designs: The LC2 Chair
You may know Le Corbusier's chair. But have you seen what it looked like on paper before it went into production?
Most of us remember him as an architect, many admire his designs, yet few regard Le Corbusier in the way in which he saw himself: as an artist. But Jean-Louis Cohen, the author of Le Corbusier Le Grand, certainly does.
"From the first exhibition of his paintings at the Galerie Thomas in Paris, in 1918, Le Corbusier never ceased throughout his life to insist on being recognized as an artist," he writes in the new paperback version of Le Corbusier Le Grand. "In purely quantitative terms, his output as an artist was substantial. He made more than four hundred paintings, eight thousand drawings, twenty-seven cartoons for tapestries, and forty four sculptures."
He declared that painting, which he did every morning, was the 'secret laboratory' in which he worked out many of the forms for his architectural projects, but he endeavoured to make it an autonomous activity, and until 1930 he even signed his canvases with his original name Charles Edouard Jeanneret rather than his assumed one Le Corbusier.
Some of these works were simple landscapes or watercolours of classic buildings; others took on the early styles of Modernism; and other still, such as the picture above served as plans for much better-known works. In this case, his Grand Confort chair.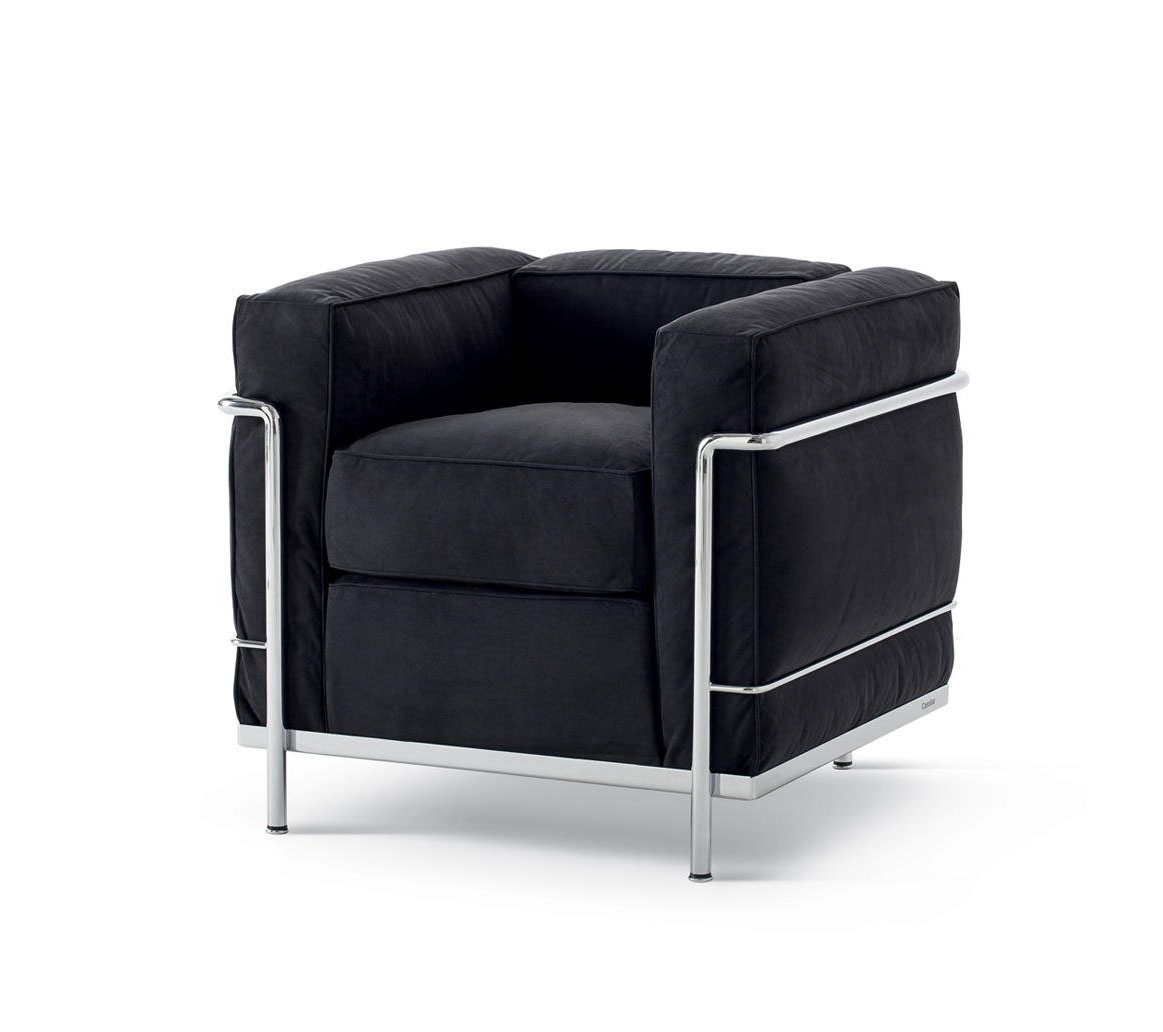 In 1927 Le Corbusier and his cousin Pierre Jeanneret were invited to design and build two full-size and permanent houses at the Weissenhof-Siedlung housing exhibition, in Stuttgart, Germany.
The exhibition was overseen by Mies van der Rohe, and Le Corbusier's party were conscious of the progress Mies and his cohort were making in contemporary design.
"Le Corbusier became aware that all the leading German and Dutch designers were creating radical furniture designs in tubular steel," writes Cohen. "Having resisted designing furniture in the modern style until then, he took on the gifted young Art Deco designer Charlotte Perriand to help him produce his own modern interiors, and the three tubular steel chairs they created have become modernist icons."
Perriand and Le Corbusier worked on these drawings over the following two years, refining the designs, which he dubbed – "machines for sitting in", echoing his more famous line, "A house is a machine to live in."
The most famous finished product is, of course, the Grand Confort line of cube-like club chairs, that Le Corbusier and Perriand debuted at the 1929 Salon d'Automne in Paris. Today, the Grand Confort still makes for a handsome inclusion in a modern lounge, yet there's real beauty too, in this early, surpringly colourful sketch.
To see many more of Le Corbusier's early drafts and completed designs, order a copy of Le Corbusier Le Grand here. Documenting the life and work of one of the giants of twentieth-century architecture and design, the book presents an array of sketches, photographs, and correspondences, charting the vast and varied output of Le Corbusier, an artist who continues to fascinate those inside and outside the architectural world.