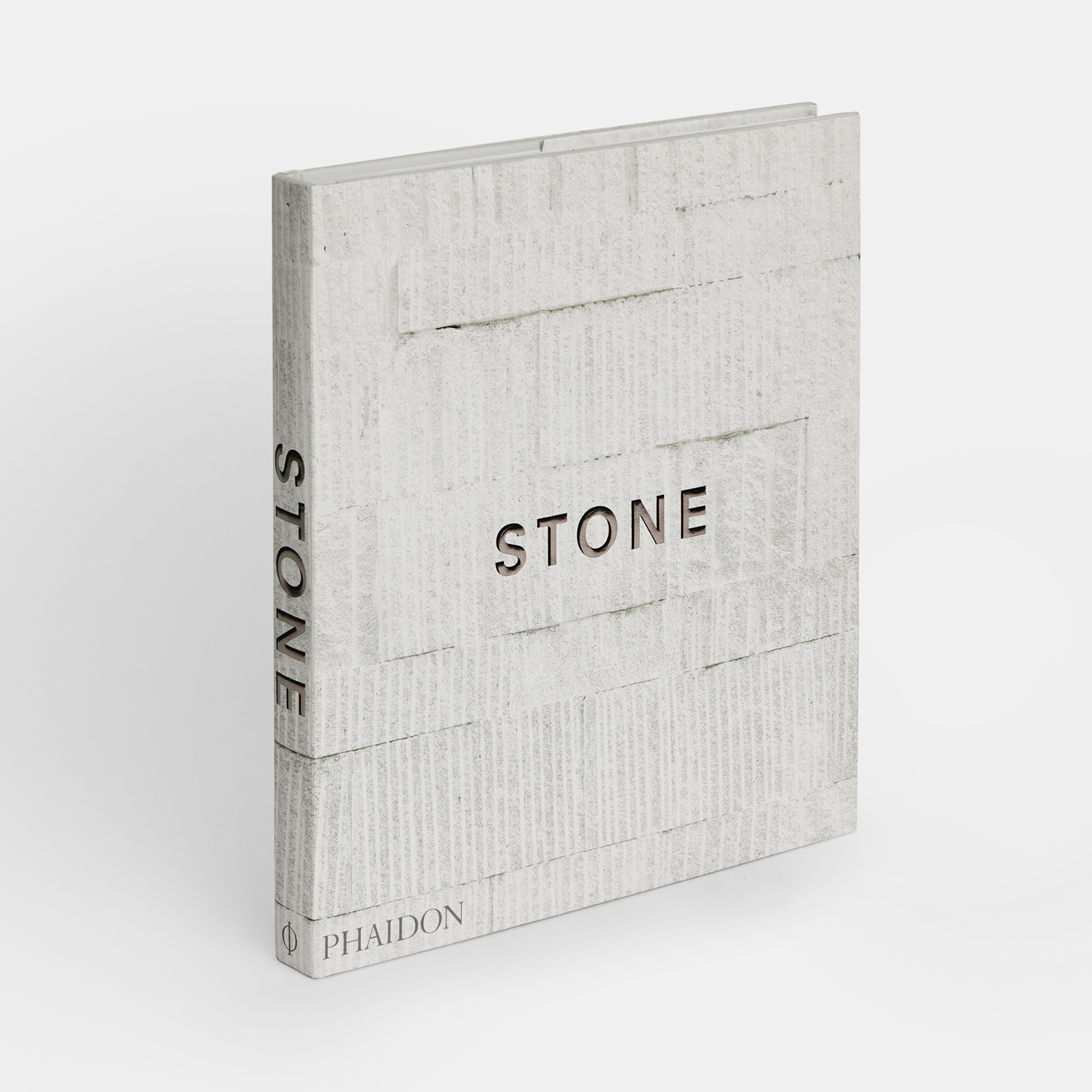 All you need to know about Stone
Take a tour of some of the world's best buildings - all made from the oldest and most enduring building material
What happens when rock meets paper? Our beautiful new book, Stone. This hugely rewarding visual guide to the world's most enduring building material shows that, while not all stones are precious, they all dazzle, when put together by skilled architects, artisans, builders and designers and curated in a book compiled and designed by William Hall.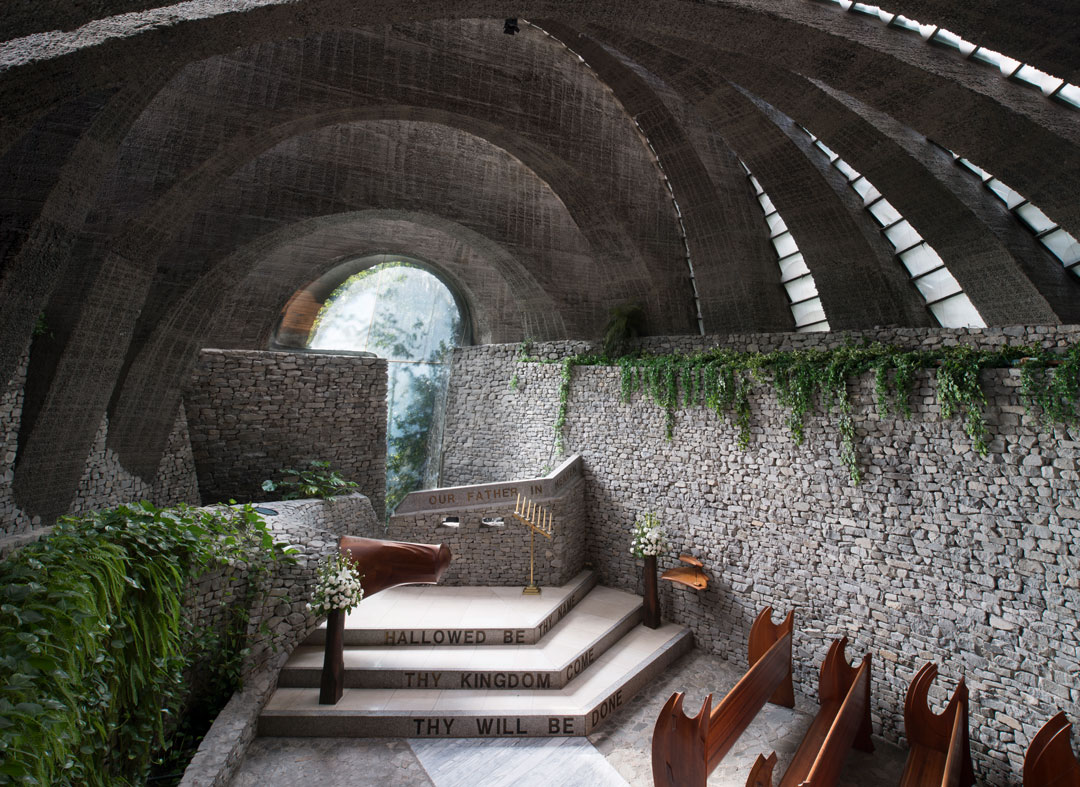 Stone, which follows on from Hall's visually stunning and hugely successful books Wood, Concrete and Brick, features more than 170 structures, from prehistory through to today. There's an absolutely incredible range of buildings including entries on the Pyramids at Giza, as well as Roman, Mayan, Greek and Ancient Incan buildings. There are plenty of modern classics too, such as Mies van der Rohe's Barcelona Pavilion and Frank Lloyd Wright's Fallingwater. In common with Wood, Concrete and Brick there are many contemporary buildings ; among them Peter Zumthor's Therme Vals Spa in Switzerland and Richard Meier's Getty Center in Los Angeles.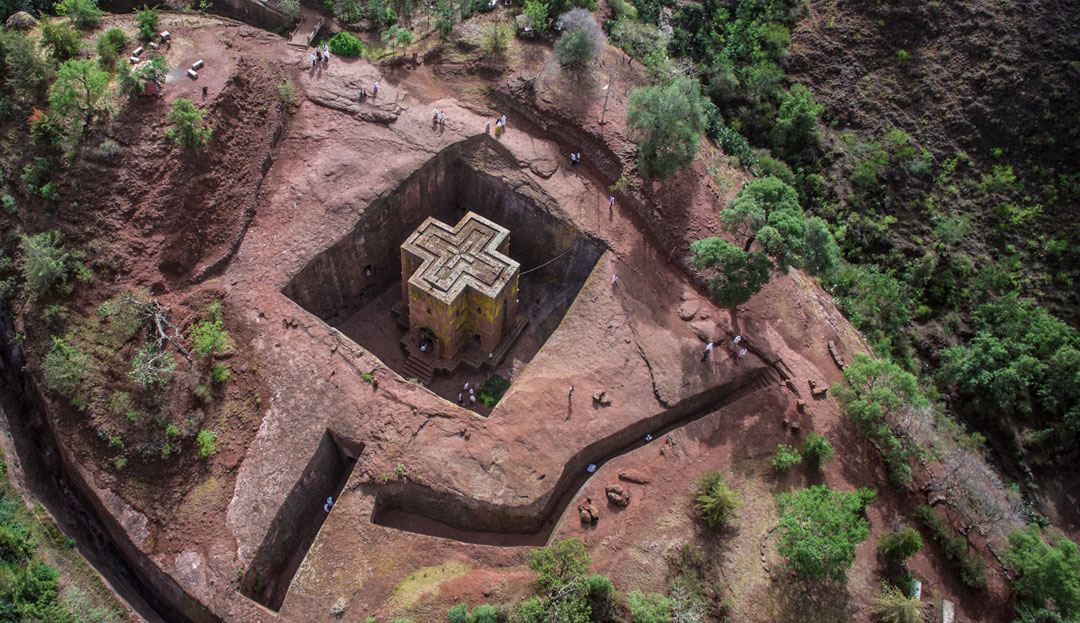 And interestingly, Hall also includes a rosy prediction for stone's place in towns and cities yet to be built. "Our climate emergency requires us to rethink current architectural norms," he writes in the introduction, pointing out that stone emits much less carbon dioxide than concrete. He cites the example of an office and apartment building in Clerkenwell, London, with an unusual stone load-bearing façade, which used a tenth of the carbon footprint the same building would have had it been built in steel or concrete. It was also faster to build, and was a quarter of the cost. "Marble emits about 66 per cent of the embodied carbon, sandstone about 38 per cent, he writes.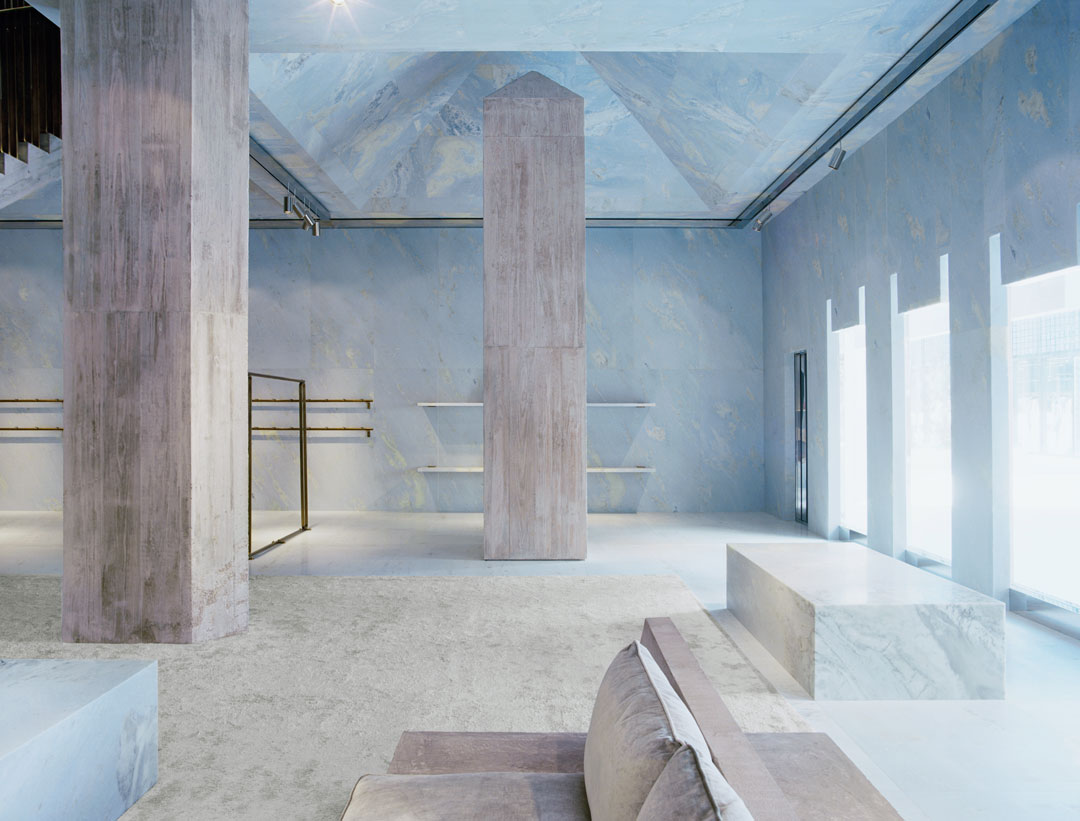 Of course, there are plenty of other reasons for choosing stone over other materials. There's the undeniable spectacle of the Church of Saint George, cut into the rocky ground of Lalibela, Ethiopia, for one, or the beautiful simplicity of Switzerland's Muzeum Susch. Then there's the sublime range of colours and textures in Céline's flagship store in Miami or the doodle-ish simplicity of a roof and walls in-between two conveniently placed glacial boulders to create Casa do Penedo in Portugal.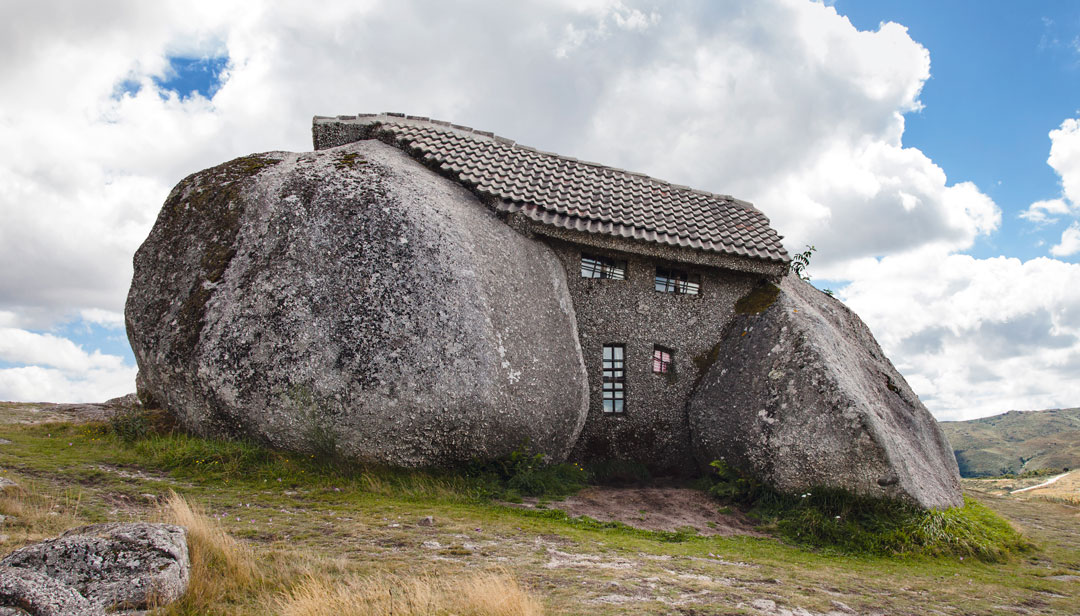 The incredible variety of buidings in the book is all the more impressive when you consider that stone is one of the few building materials that can often be used just as it is, without additional baking (as with bricks), cutting and felling (needed for wood) or mixing (as with concrete).
"The Neolithic structures which abound in Celtic Europe, and of which Avebury and Carnac are perhaps the best known, use stones 'as found'," writes Penelope Curtis, the erstwhile director of Tate Britain, in her own essay in Stone.
And though the new book features plenty of big stones, and big buildings, Curtis doesn't overlook the importance, and usefulness of smaller Stone structures in architecture. "One might say that the smaller stones are, the less useful they become," she says. However, "the north of Britain is full of stone walls which were built not only to separate animals from each other, but also to clear the ground of a superfluity of stones."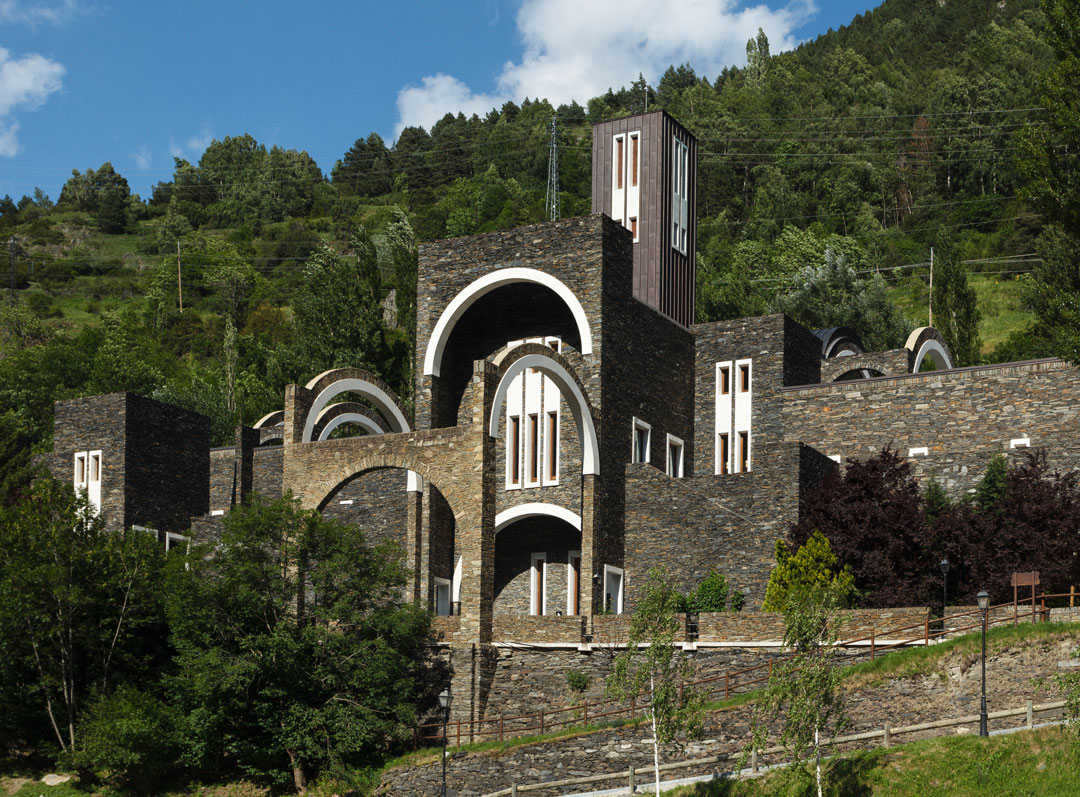 All these structures and more feature in Stone. In common with Wood, Concrete and Brick, Stone is arranged under the chapter headings Texture, Juxtaposition, Landscape, Light, Mass, Presence, and Scale.
Each entry comes with interesting and insightful notes, bringing the buildings to life. Did you know, for example, that some of the cave houses of Cappadocia reach up to eight storeys high? Or that the stones in the Roman aqueduct Pont du Gard, in Nîmes, were cut with such incredible precision that no mortar was required to render the structure stable or watertight? And that Rome's Palazzo della Civilta, originally built to exalt Benito Mussolini's Italy, now serves as the headquarters for the Italian fashion house, Fendi? Given stone's beauty and longevity, Fendi are unlikely to be the building's final occupants.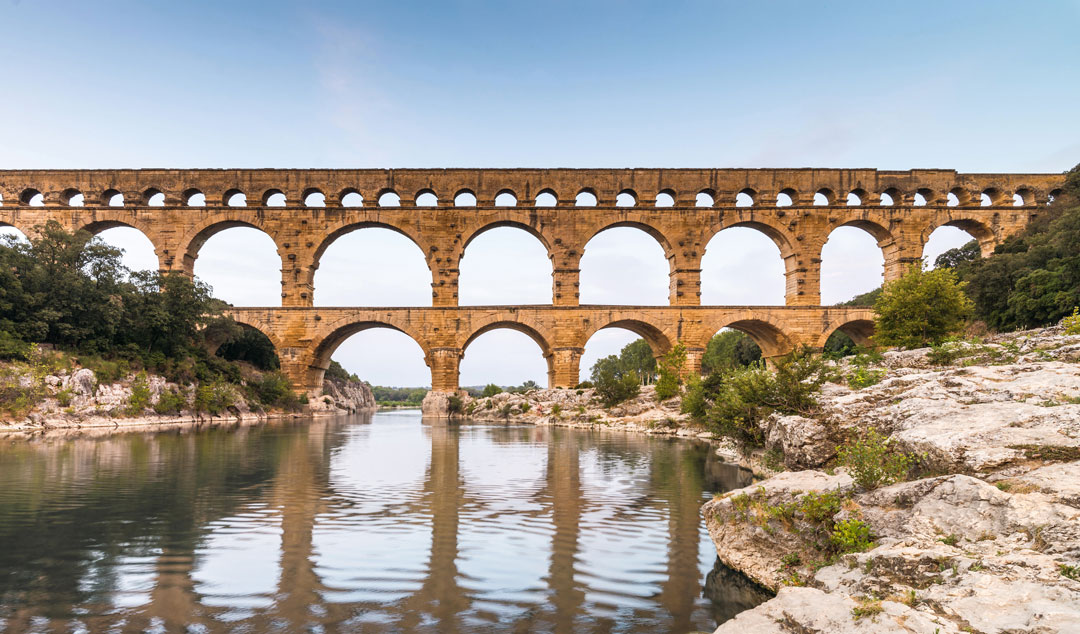 Indeed, just as stone has served many different uses, so Stone will please a wide range of readers, from dedicated architecture scholars, through to interior design lovers, photography fans, or anyone else interested in the beautiful things that happen when this natural material meets the manmade environment.
Want to look inside? Watch our video below. Then head into the store to pre-order Stone and be among the first to receive it when it's published on 18 September. And if you like the look of Hall's previous books, you can buy them together with Stone in our Building Materials Collection.