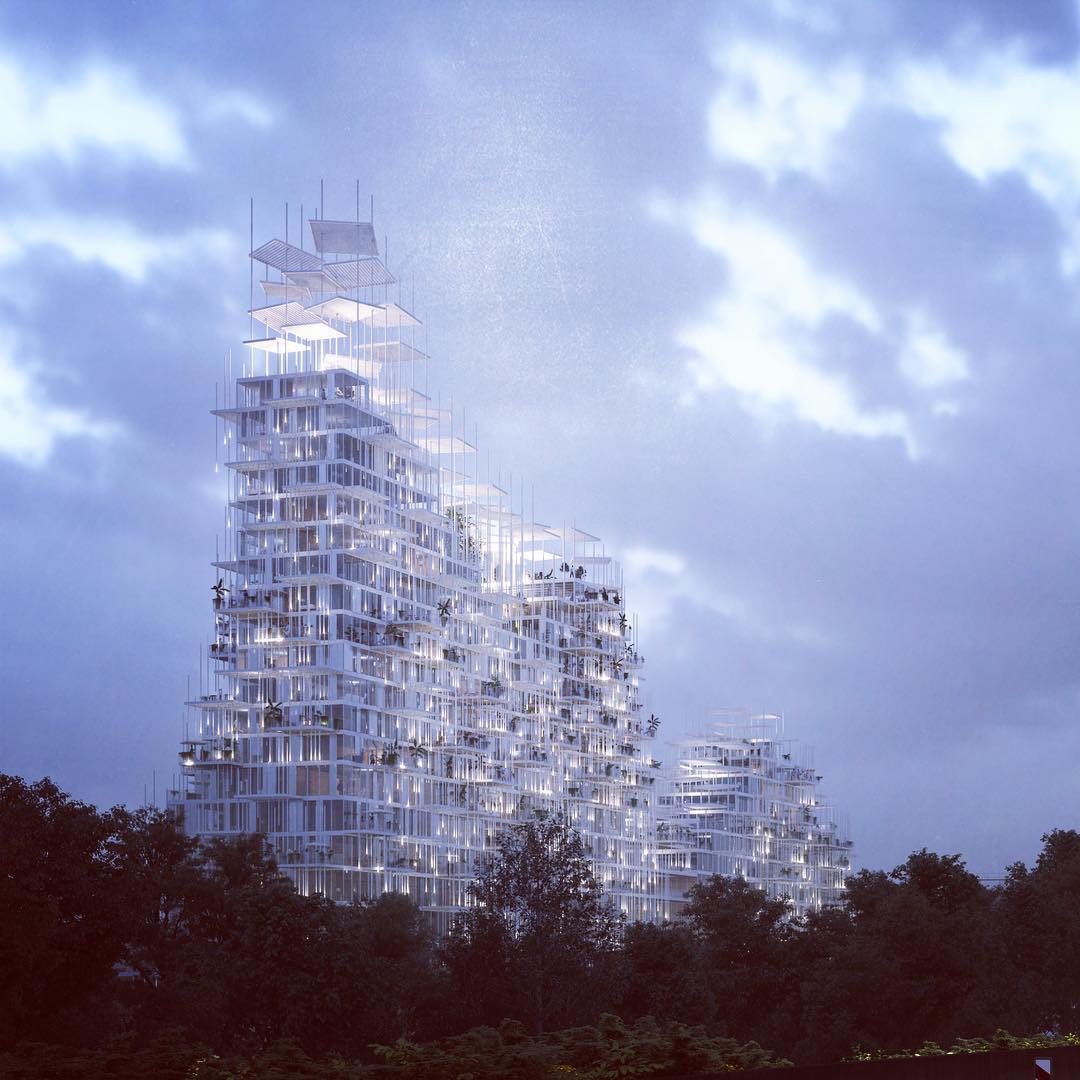 Sou Fujimoto's vertical village for Paris
The Japanese architect's new Parisian proposal is a winning, wooden fix for the city's urban sprawl
Rosny-sous-Bois, a suburb to the east of central Paris, can be translated into English as 'Rosny Under the Wood' – a title that seems all the more appropriate after Sou Fujimoto's Vertical Village was chosen as the winning proposal for Rosny's redevelopment.
Vertical Village is a 50-metre tall, 120-metre long development that will be constructed largely from wood. The mixed-use development, which the Japanese architect created in conjunction with local practitioners Nicolas Laisné and Dimitri Roussel, will be built with a timber frame, reinforced with a concrete base and supporting column.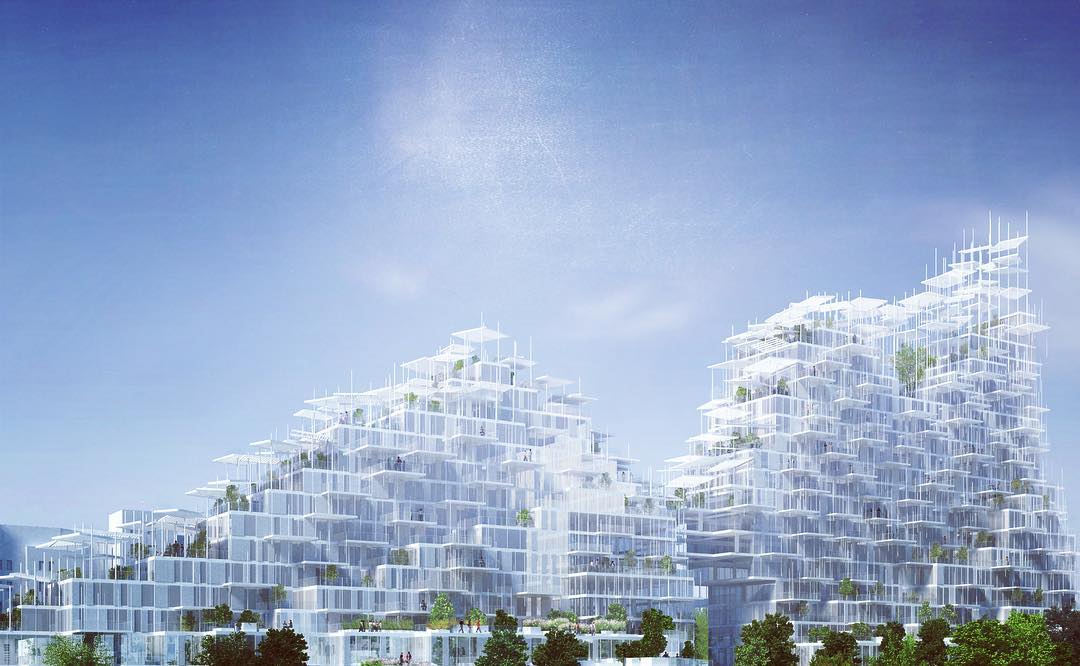 The 82,000 square-metre structure will mainly house apartments, though there will also be a fair amount of office space, a rooftop bar, a climbing wall, food courts and a gym.
Fujiimoto's scheme forms part of the French capital's Inventons la Metropole du Grand Paris initiative, which seeks to revitalise the city's outlying regions, and meet the challenges of climate change.
It's a futuristic development, though followers of Fujimoto may find some of these renderings strangely familiar.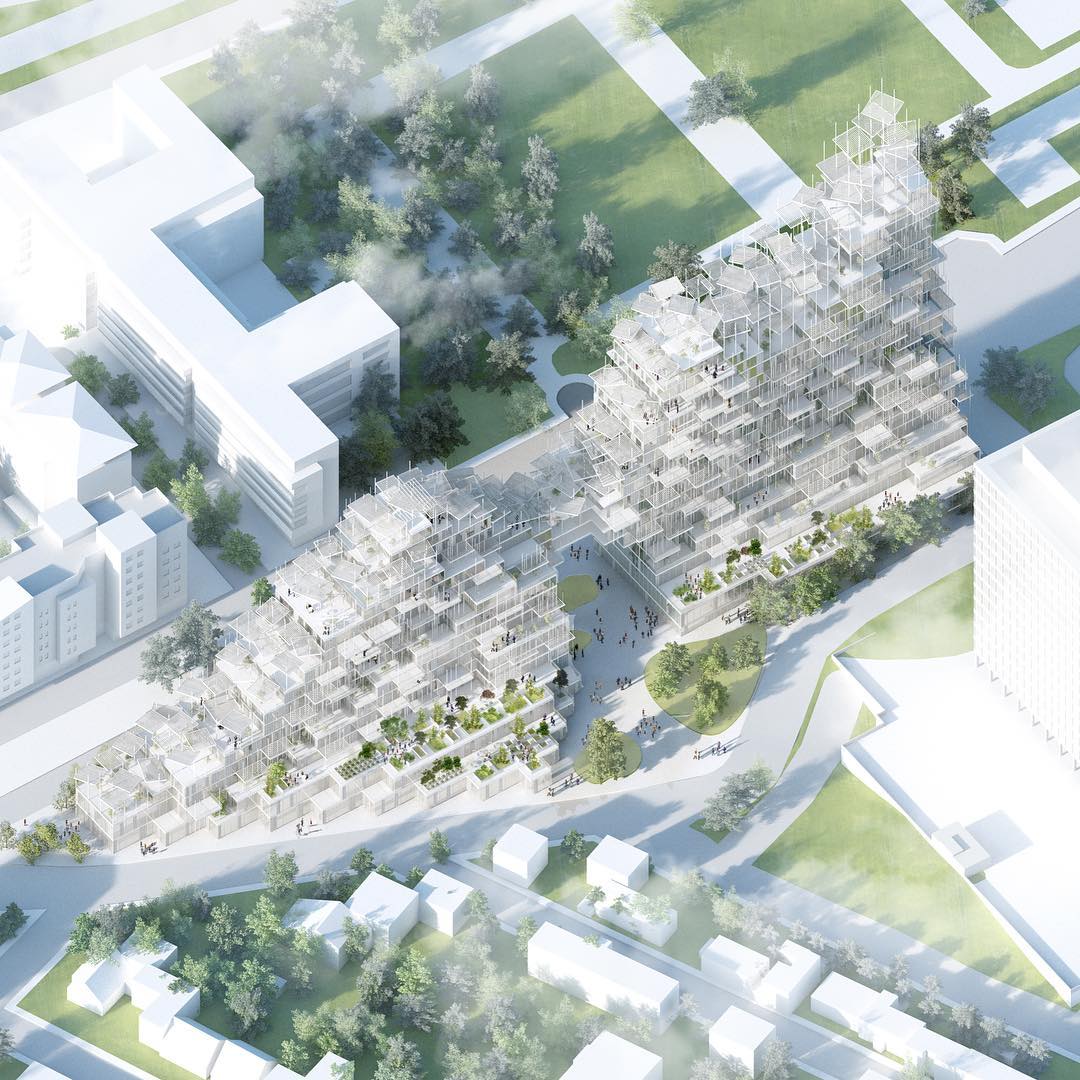 The white, wooden development, with planted balconies, follows a similar theme as his proposals for Bordeaux and Montpelier, as well as his now-famous House Na, completed in Tokyo in 2011, which Fujimoto likened to a tree. Let's see how this forest of a development takes shape.
For more on Fujimoto's work, take a look at this book; for more on Japanese houses, get Jutaku; and for timber architecture, get Wood; and for more on our ever-changing cities, take a look at this book.