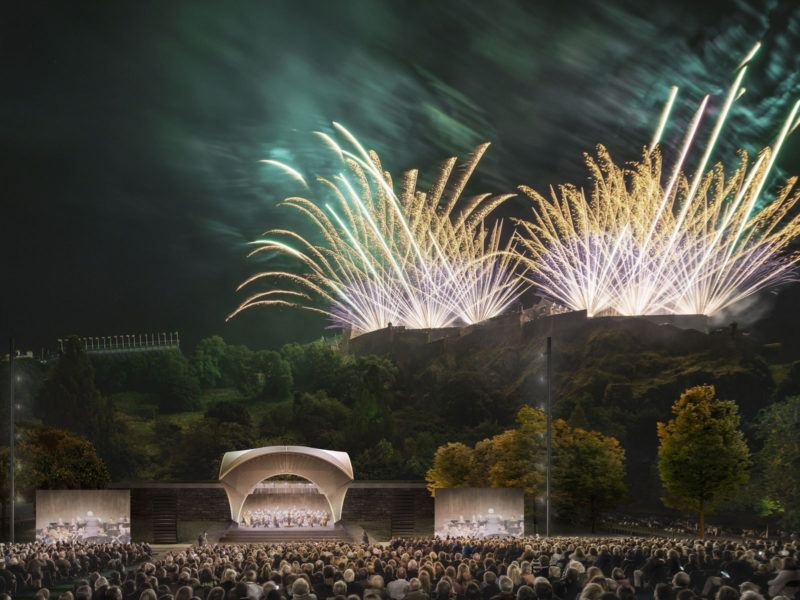 BIG, Adjaye and Sou Fujimoto vie for a Scottish bandstand
The world-famous architecture firms are all shortlisted for Edinburgh's Ross Pavilion Design Competition
The opportunity to redevelop a Scottish bandstand wouldn't usually attract the attention of the world's leading architectural practices. However, the Ross Pavilion International Design Competition is no ordinary municipal architectural prize.
The Ross Bandstand, built in 1935 in Edinburgh's West Princes Street Gardens, hosts many of the city's best-known public events, including its Hogmanay celebrations.
The Scottish capital is planning to spend £25m redeveloping the space, creating a new Pavilion and reworking the surrounding gardens, to create a "a flexible contemporary venue," explain the competition's organisers Malcolm Reading Consultants, "which is sensitive to context and historic setting, and where both residents and visitors can engage with a variety of cultural events all year round."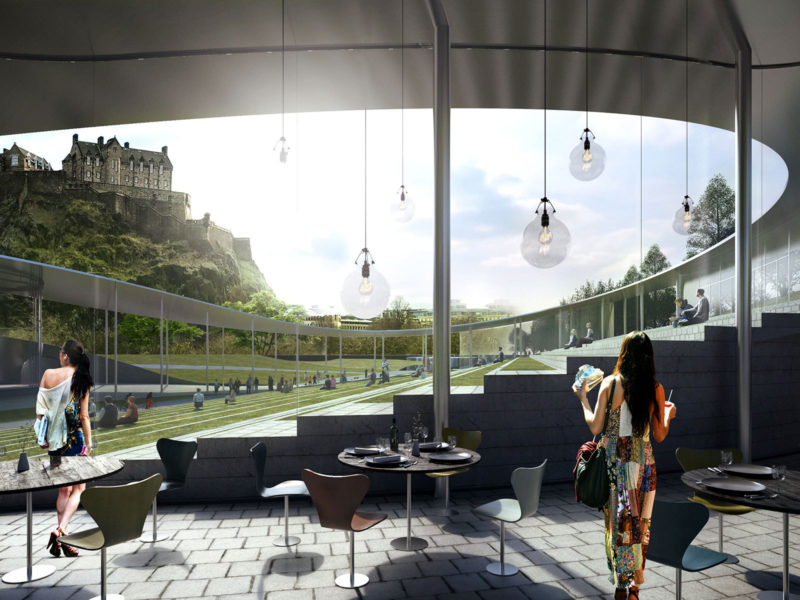 Adjaye Associates' submission is perhaps one of the more conservative submissions on the shortlist. "Our scheme honours the legacy and architectural language of the original bandstand, reinterpreting its function and iconography within the contemporary context," says the practice.
Bjarke Ingels' practice BIG sees the development as an opportunity to align the venue work with its landscaping. "We propose to enhance and reconnect the abundant qualities of the Gardens with a pavilion sculpted by its context," says BIG. "Its gently undulating canopy reflects the movement of the terrain below and the light of the sky above."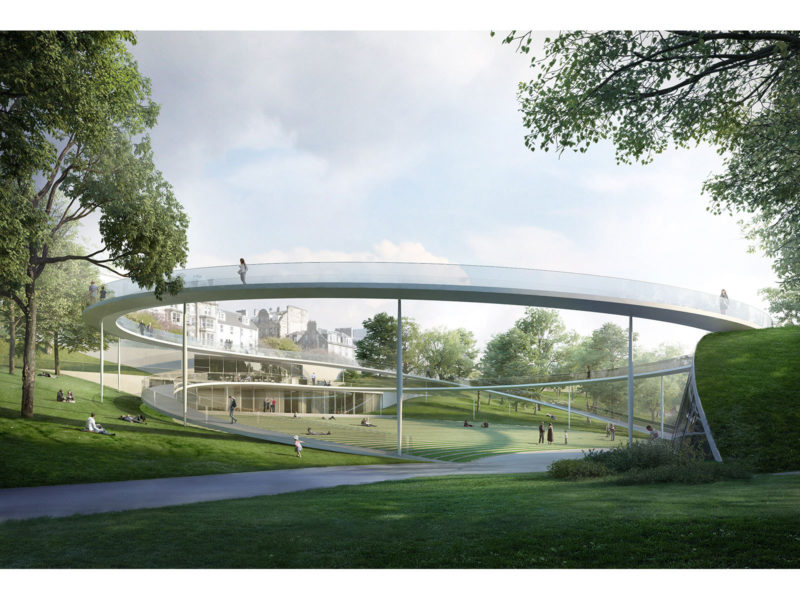 Sou Fujimoto, meanwhile, working with London practice William Matthews Associates, has reached back into Scotland's ancient design history for its plans. "The inspiration for the project came from Celtic spirals," explain the bidders, "the remarkable stone circles of Orkney and the circular forms of the original Bandstand, the Ross Fountain and the Royal Scots memorial."
Could this appeal to local culture win over the public vote? Interested parties have been invited to express their opinions, before the final winner is announced in early August 2017.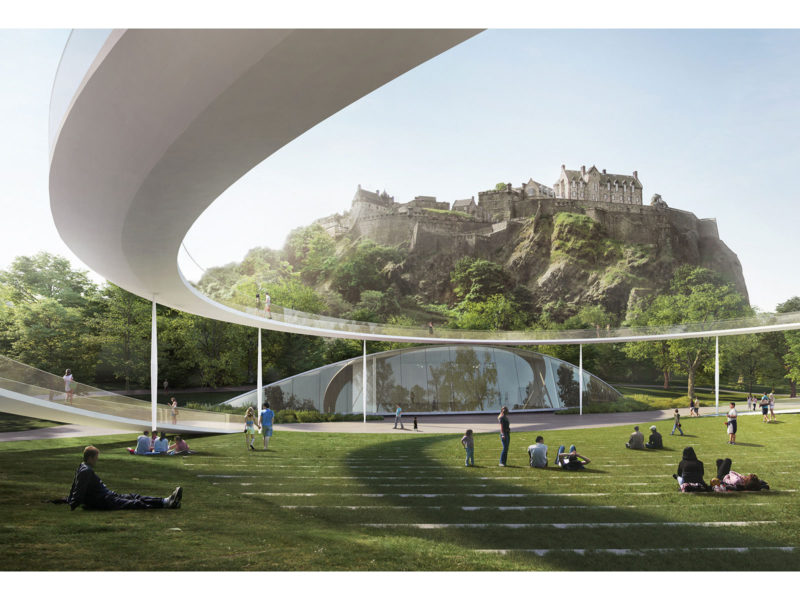 For more on Sou Fujimoto's life and work order a copy of this book; for more on Celtic art get Celtic Art; meanwhile, for more on great public landscaping take a look at 30:30 Landscape Architecture; all are currently on offer in our sale.