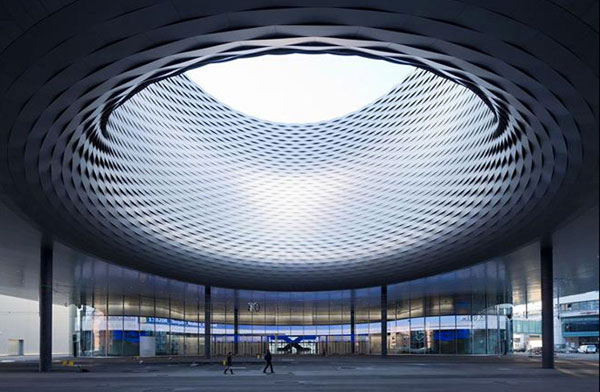 Don't miss this if you're visiting Basel!
Forget about the Munster - Destination Architecture suggests this new Herzog & de Meuron aluminium hall instead
From the Eiffel Tower to the Egyptian pyramids, everyone knows about the grand, old architectural wonder of the world. But what about the newer creations, which are often just as - if not more - breath taking?
Our brilliant new pocket-sized book Destination Architecture is the essential guide to 1000 contemporary buildings around the globe, from Aarhus to Zurich. Detailed, illustrated and indexed, with pin-sharp images of every building, it's the perfect publication for architecture lovers to take with them, wherever they are in the world. For a start, consider this beautiful aluminium oculus in Basel, Switzerland, for example, designed by Herzog & de Meuron and picked out in Destination Architecture.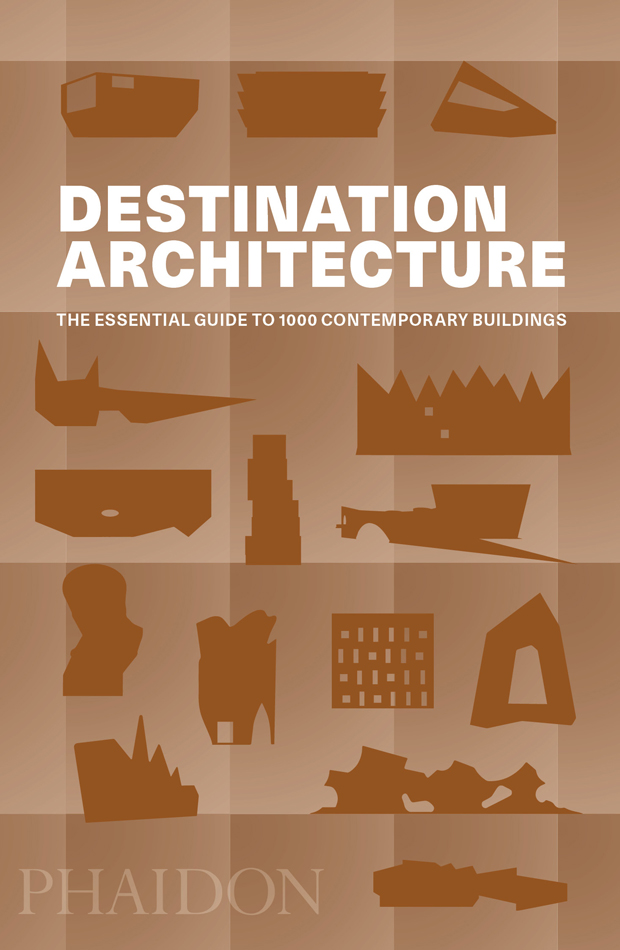 "An extension to the Basel Messe exhibition centre," explains the book, "this huge hall features a brushed aluminium basket-weave façade. Bridging a neighbouring public square, the hall provides a partly covered urban space and a connection between the site's different exhibition halls, while at its centre sits an enormous, circular rooflight."
Check back soon for another wonder from the world of contemporary architecture (though we can't promise more oculi). And if you like what you see, order a copy of Destination Architecture here.