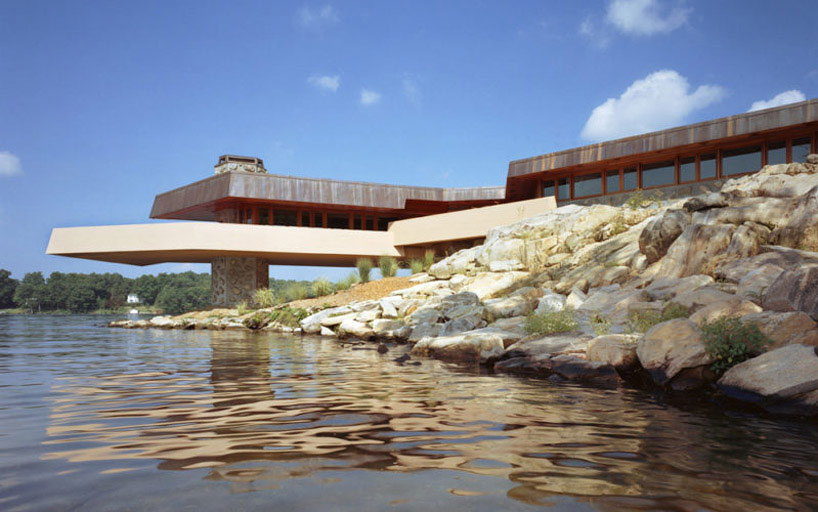 For sale: an audacious rendition of a Frank Lloyd Wright
There may be cheaper ways of owning a Frank Lloyd Wright but few that will satisfy your inner Bond like this
Around 50 miles north of New York City (that's just 15 minutes by chopper), sits Massaro House, an extravagant piece of real estate that cantilevers out over its very own island. Much of Petre Island is heavily wooded, so residents would do well to be prepared for any unexpected arrival who might appear, 007-style, out of the surrounding foliage.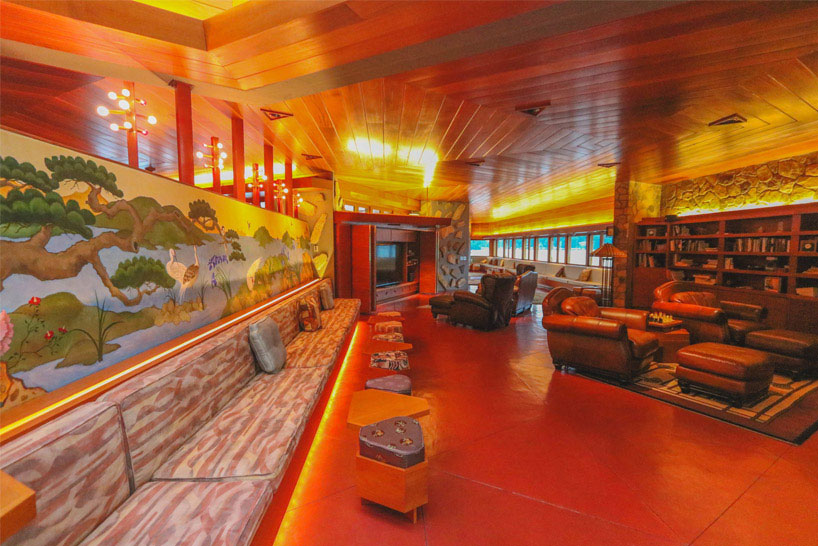 In a bizarre twist, this 5,000 square-foot house with its six bedrooms was built in the last decade, despite the architect having designed it in 1950. It was originally meant for an engineer, Ahmed Chahroudi, who had briefed the architect to build him 'a masterpiece' that would outstrip Fallingwater – Wright's acclaimed residence suspended over a Pennsylvanian waterfall. But Chahroudi ran out of money after the construction of the relatively modest 1,200 square-foot cottage next door.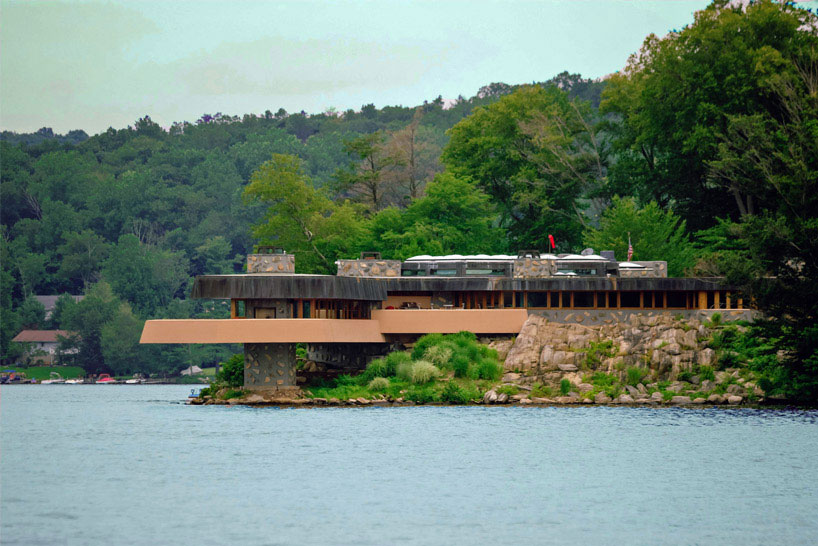 The residence was finally realised by Joseph Massaro, a retired sheet-metal contractor. Built largely to the renowned modernist's original plans, it's a geometric sliver that hugs the westerly side of the 11-acre island. Low-lying, it juts over the craggy rocks, its horizontal planes supported by stone pillars. Its cement inlaid with stonework blends into the scenery and contrasts with all that glazing. There are more rocky outcrops inside, which are offset by the mahogany woodwork and warm colours of the furniture and murals.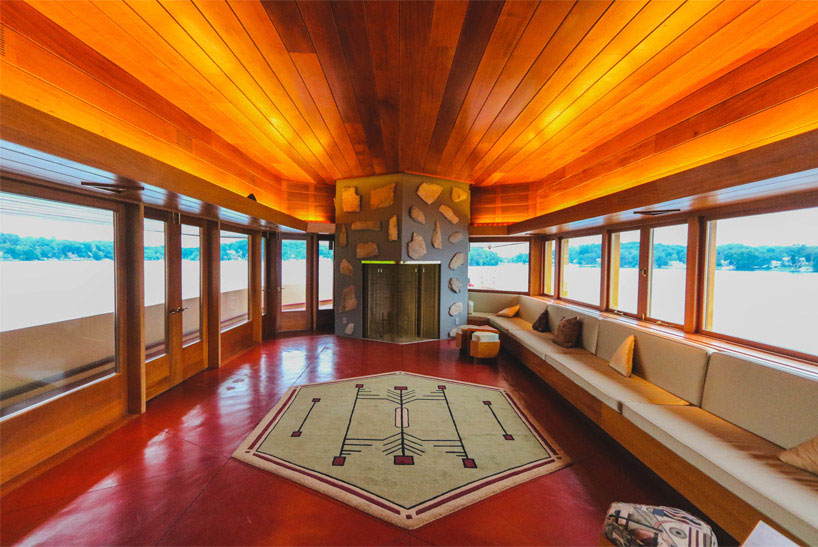 However, there is some dispute in Wright circles as to Massaro House's authenticity – not least the addition of a helipad on the roof. But if you're comfrotable living with controversy, it's yours for $14.92m (£11.6m).
Check out our many Frank Lloyd Wright books and stories and our new and latest architecture releases: Black, Destination Architecture and Ornament Is Crime.