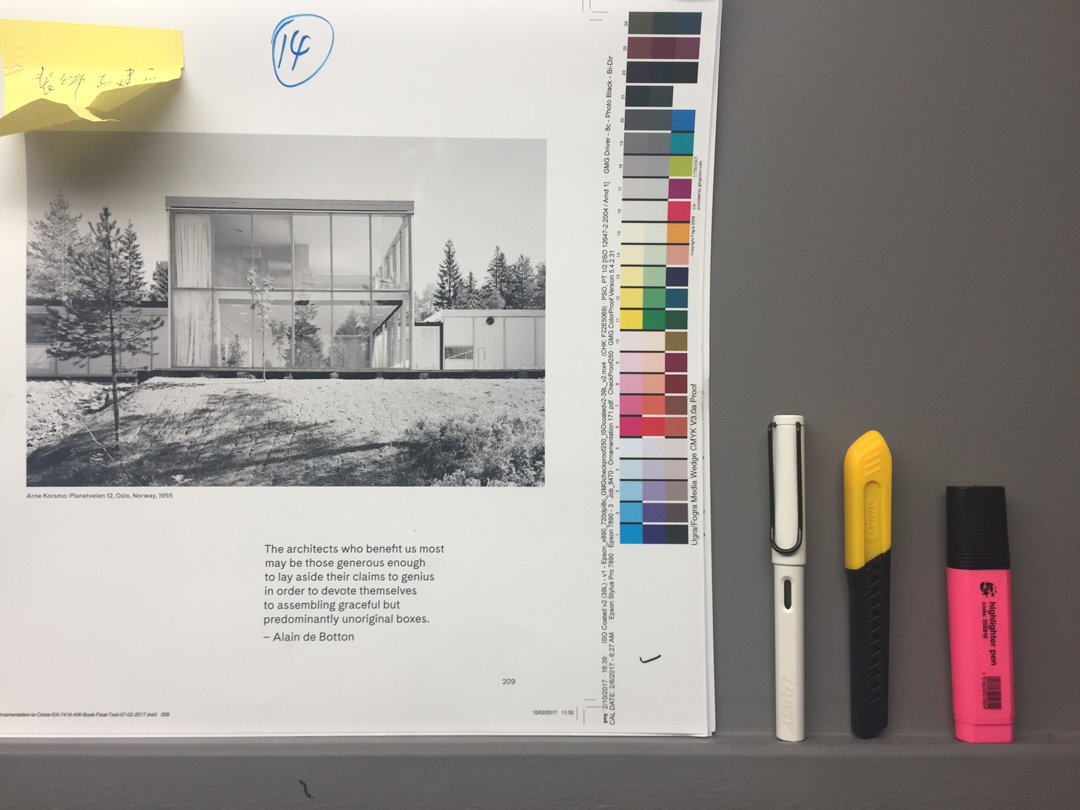 In Production - Ornament Is Crime
Architecture & Design Editor Virginia McLeod gives us a sneak peek at a book about to leave our shelves for yours
It's been a while since we brought you one of our In Production stories, so as the release date of our new architecture book Ornament Is Crime gets closer, we thought we'd ask Virginia McLeod, our commissioning editor for Architecture & Design, to tell us a little bit about it.
We like to think of these In Production stories as an attempt to highlight the hard work - and share a bit of the magic - that goes into creating the books we love to make - and that you love to buy.
Here, Virginia reveals a little bit of the back story to the book, what inspired the title and her own personal favourite building in it. By the way Ornament Is Crime is printed and ready to pre-order here now.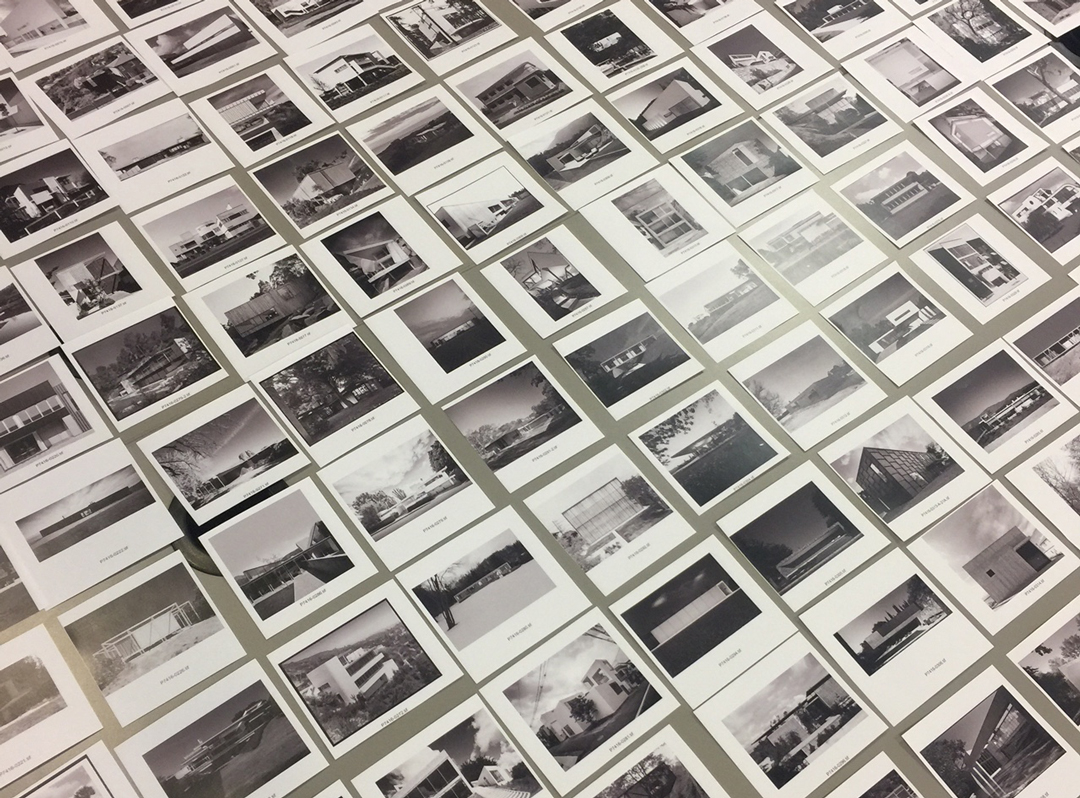 First of all what's with the title? It sounds familiar… It should do! It's inspired by a seminal lecture by one of the founders of Modernism, the Austrian architect Adolf Loos. His lecture Ornament And Crime, given in 1910, was a deliberately provocative attack on the highly ornamental style of the day and went on to be fundamental in defining the ideology of Modernist architecture.
So what's the basic idea? Like its brutalist architecture predecessor, This Brutal World, Ornament Is Crime differs from any other on the market in proposing that there is a continuity from the iconic early 20th century Modernism through to the present day This can be seen in both the iconic works of the Modernist canon, as well as in the work of some of the best contemporary architects of the twenty-first century.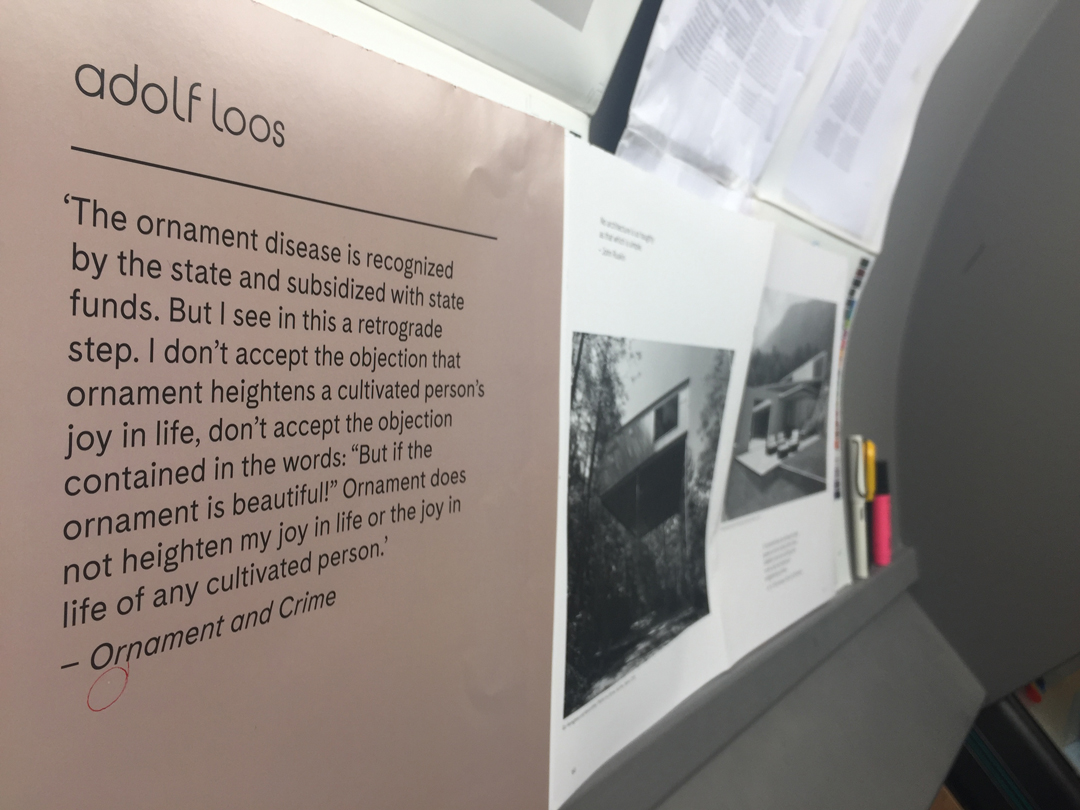 So in common with This Brutal World, a mix of old and new? Yes. The book includes works by the great early Modernists such as Le Corbusier, Frank Lloyd Wright, Mies van der Rohe, Marcel Breuer and Walter Gropius, as well as buildings by the great mid-century Modernists such as Charles and Ray Eames, Richard Neutra, Arne Jacobsen and Craig Ellwood. These are displayed alongside work by the best contemporary architects who can now be seen as continuing the Modernist tradition, including: Snøhetta, Shigeru Ban, Sou Fujimoto, Rem Koolhaas, Tadao Ando and John Pawson.
Who wrote it? The architecture writers Matt Gibberd and Albert Hill who are also the co-founders of The Modern House, a London-based property company that specialises in architect-designed homes. And then, just like This Brutal World we have pertinent quotes from philosophers, musicians, composers, polemicists, authors and artists - many of whom you wouldn't necessarily associate with architecture, but that bring another layer of meaning and interpretation to the architecture.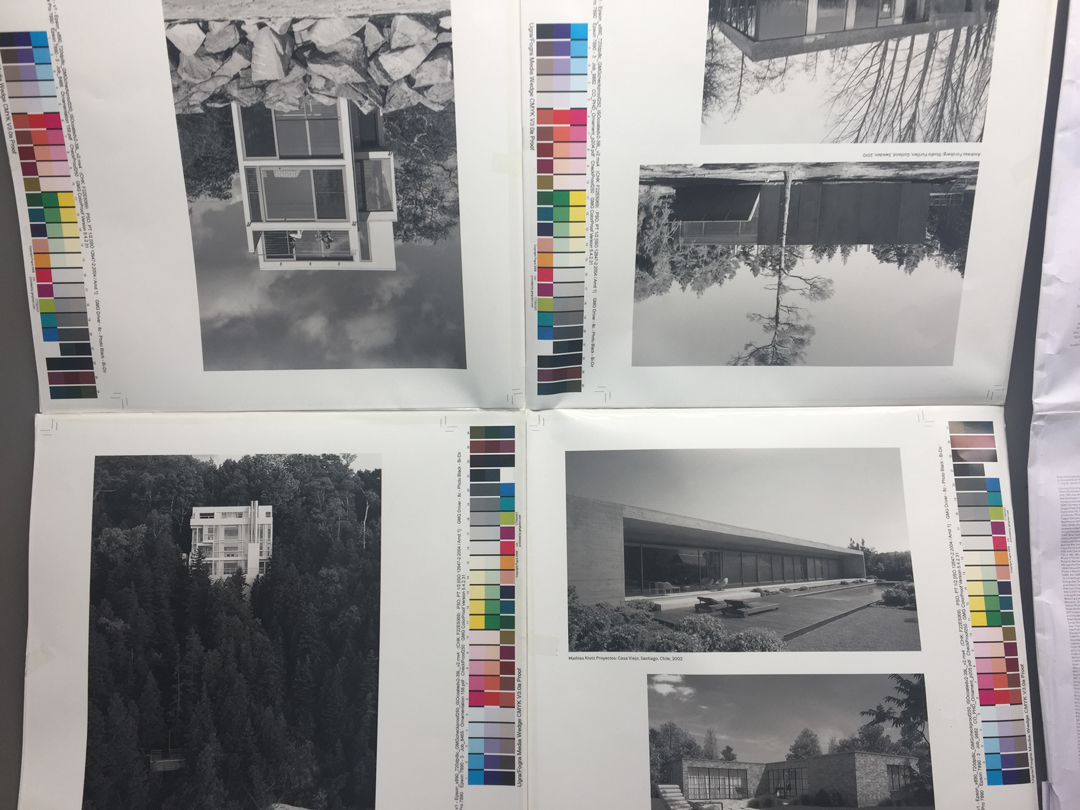 What's that building on the cover? Ah, that's a remake of one of the Master's Houses at the Bauhaus, in Dessau, designed by Bruno Fioretti Marquez in 2010. Once again, I chose it because it's the perfect synthesis of what this book is all about - the continuity between the canonical Modernism of the early 20th century and the direct connection to contemporary architecture.
What was the most fun part of making the book? The curation of the many hundreds of images making the picture combinations above which involved laying them out and grouping them to make visual connections between old and new. That was so much fun. As a result of the curation process, the images on the pages are able to speak to one another both photographically and architecturally. For instance, the glass pavilion by Steve Hermann in Montecito, California, in 2010 demonstrates a direct lineage to, say, Mies van der Rohe's Barcelona Pavilion of 1929 or his Farnsworth House designed in 1945.
As well as reinforcing the architectural aesthetic of the movement the black and white photos have an almost 3D quality to them… They're not actually black and white, they're printed in duotone. If we only used black ink, or even a four colour black, we would get a much harsher result on the page and risk losing too much detail in the way the shadows, light and texture are reproduced. Using duotone, in which we employ a particular pantone grey reference, we're able to bring the images to life and get a greater depth of 'colour' and detail.
Is it possible for you to pick your favourite building? Oh yes! My personal favourite in the book is Lina Bo Bardi's Casa de Vidro (or Glass House) in São Paulo. She is so well known for her brutalist concrete buildings in São Paulo (Museum of Art – MASP and Sesc Pompéia) that it's nice to revisit one of her pure Modernist buildings. It is just so elegant. She designed it so that the forest would grow under and around it but the photo in the book is from when it was just built and, as yet, untouched by the surrounding vegetation.
Pre-order Ornament Is Crime here, and buy its predecessor This Brutal World, which is just back in print, here.