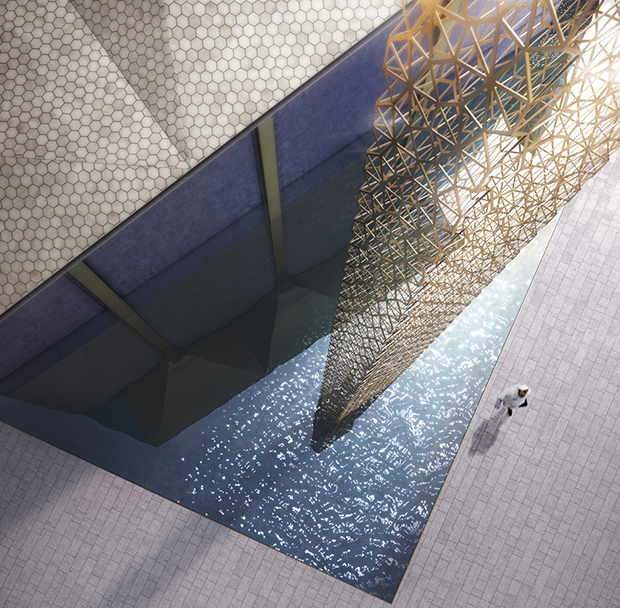 A mosque for Foster's World Trade Centre
British architect Amanda Levete's new religious building combines Islamic traditions with 21st century technology
Amanda Levete's architecture firm AL_A has revealed its design for a mosque in Abu Dhabi. The 2000sq-m religious space will sit within Foster + Partners' World Trade Centre complex at Al Raha Beach Marina, 15 minutes' drive from Abu Dhabi city and five minutes to the emirate's international airport.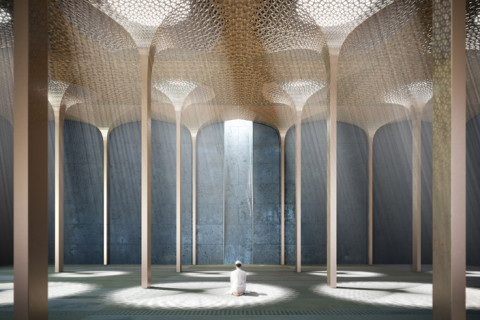 AL_A have proposed a light building that merges with the adjacent garden, designed by Edinburgh landscape architecture studio Gross Max, which last year completed a prominent landscaping project for London's National Theatre.
"Traversing the park, the trees and columns align, a grid emerges and an axis becomes apparent as people are guided towards the mosque," says AL_A. "Once inside, the axis shifts towards Mecca."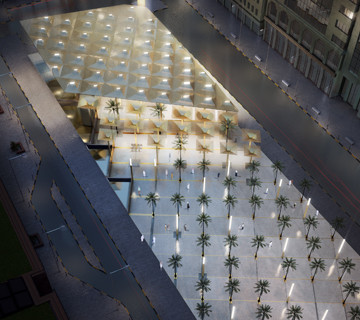 The prayer hall will have a ceiling of fretwork held up by yet more lean columns. As well as echoing traditional Islamic design, the perforations have been configured by computer to control how much light is allowed inside.
"The play of light and shadow animates the space and activates the senses," says Levete, who is best known for her work at the innovative London practice, Future Systems. "In this way, an aspect of Islamic tradition is revealed through 21st-century technology."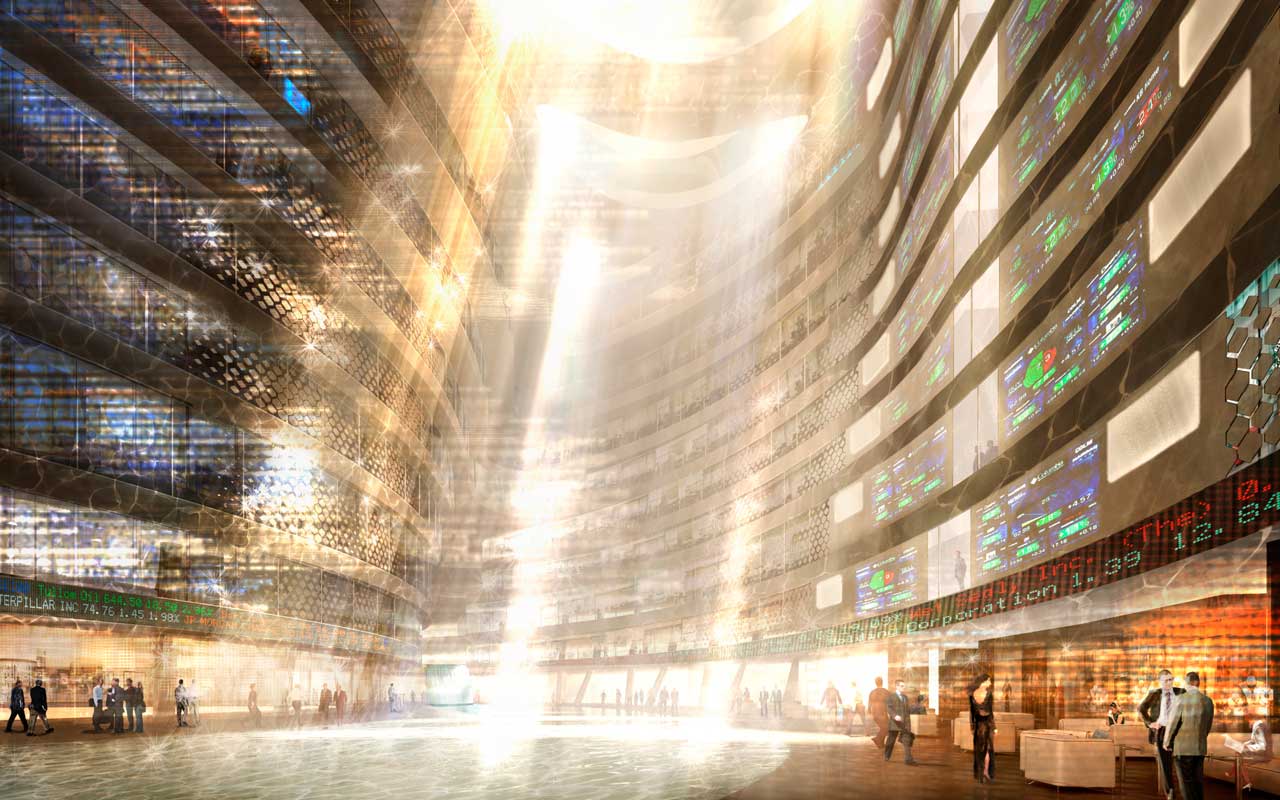 For greater insight into Levete's earlier work, take a look at this Future Systems book; and for more beautiful, contemporary religious architecture, get Sacred Spaces.