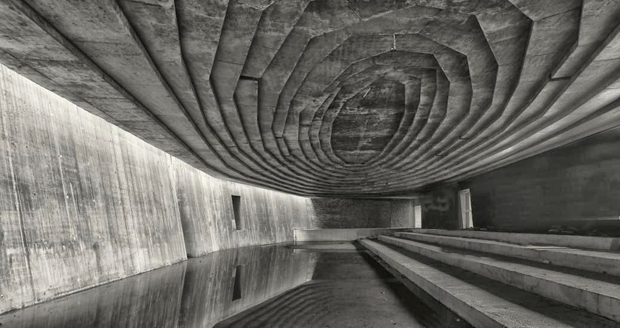 Turkish architect reinvents the mosque
Main prayer hall is replaced by two identical sacred spaces side by side in new design
A Turkish architect is carving a niche for himself designing highly contemporary but respectful sacred spaces. Emre Arolat, whose latest venture is Emre Arolat Architects which he founded a decade ago with Gonca Paşolar in Istanbul, is the man responsible for these unexpected structures.
The most mould-breaking is a mosque in an outlying Istanbul suburb, which sweeps away many architectural conventions for such buildings in Turkey, replacing them with an austere but none-the-less faithful alternative. The architects describe the site as a prairie landscape, cut off from the nearby gated communities by a traffic-laden highway.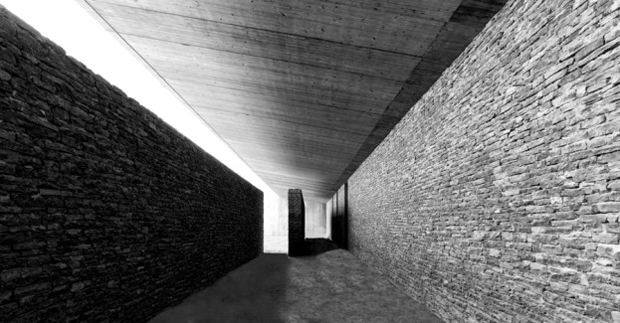 Rather than eye-catching domes and minarets, and women praying in a separate room behind the men, Sancaklar Mosque is an unassuming semi-submerged structure of roughly-hewn brickwork and dry-stone walls. This finish contrasts with the thin reinforced concrete slab, which acts as a 6m-long canopy into the building. This, believes Arolat demonstrates "the tension between the manmade and natural" worlds.
"The building blends in completely with the topography and the outside world is left behind as one moves through the landscape, down the hill and in between the walls to enter the mosque," he explains. Inside, there is no direct light, which would be usual. Instead the light is indirect, filtered through slits and fractures in the exterior walls. The architect thinks of it as a cavernous space, that "becomes a dramatic and awe-inspiring place to pray and be alone with God".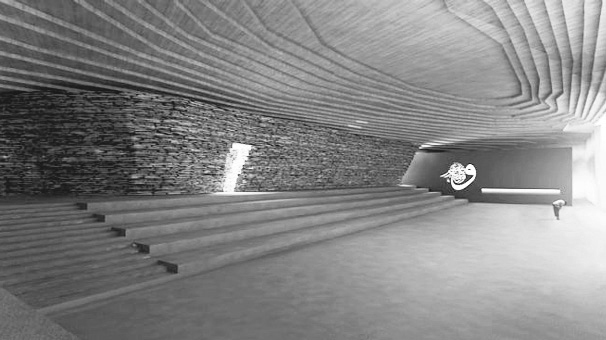 And significantly, the usual arrangement of a main prayer hall with a smaller female space beyond has been replaced by two identical prayer spaces side by side. The firm is now working on the Mardin Artuklu University Religious Complex, a more grandiose scheme but one that shares Sancaklar's paired back aesthetic.
You can see a lot more of Emre Arolat's work - including Dalaman airport, Istanbul Museum of Contemporary Arts a textile factory in Edirne and numerous high profile housing projects - at Emre Arolat Architects practice page in the online Atlas. If you'd like to go straight ahead and sign up for a free Atlas trial (a highly recommended course of action) you can do that here. Meanwhile, if you're heading off for a summer break, make sure you download the Phaidon Architecture Travel Guide App before you go.