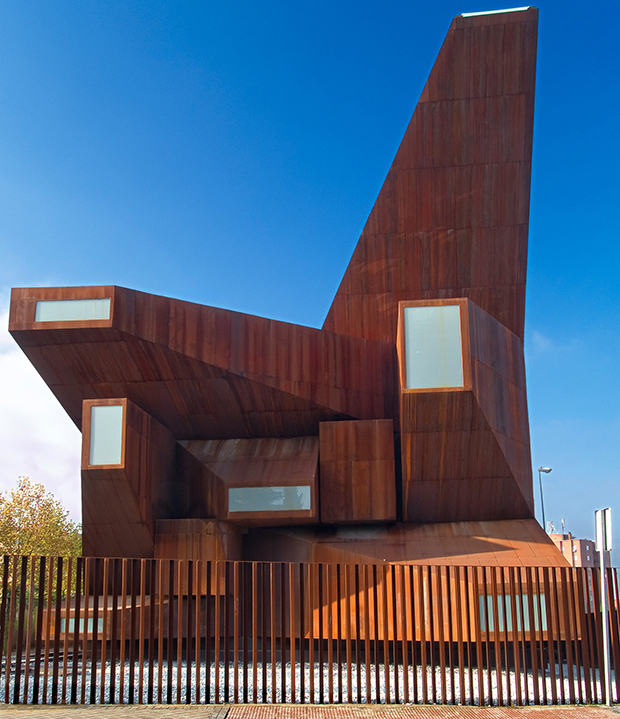 A steel church for Madrid
Vicens + Ramos' Church of Santa Monica in the Spanish capital is a strikingly modern space for Christian worship
Madrid architects Vicens + Ramos have married Corten steel and a myriad of windows to give this church significant standout. The Church of Santa Monica, on the outskirts of the Spanish capital, comprises a controlled hodge-podge of geometric shapes, all jutting out of the north side of the building, and many of them completed with a rectangular window.
The tallest and steepest point acts as a 21st century spire, and is topped with a skylight. The other end of the building curves to follow the nearby road, and ends in an acute, Flat Iron building-style angle.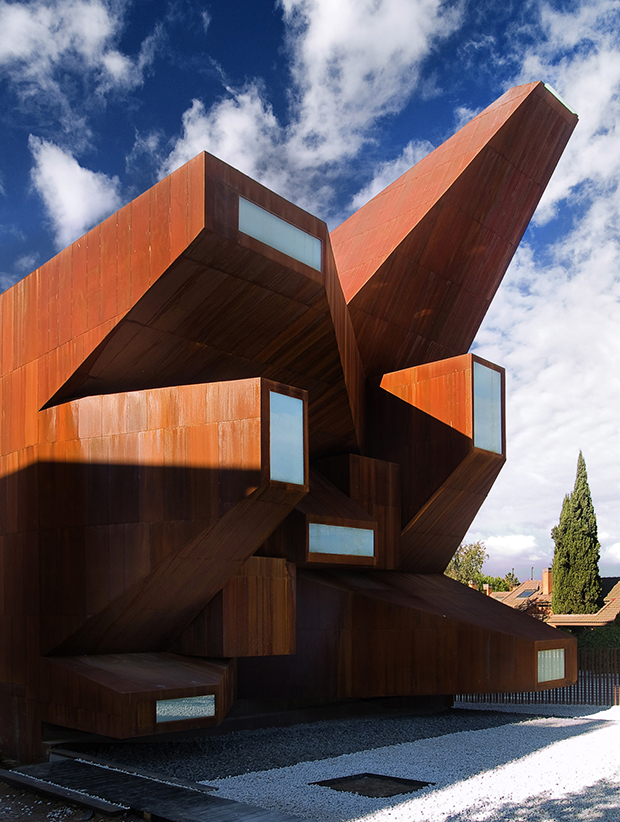 This is the new parish church for the residential development, Rivas-Vaciamadrid. As well as a place of worship, the building contains parish offices, classrooms, and living quarters for two priests.
"The complex is made up of two independent buildings: one houses the church, strictly speaking, and the daily chapel, in a structure with large steel porticos," the firm explains.
Meanwhile, a second block whose structure is reinforced concrete, houses the rest of the functions. By wrapping them in a continuous Corten steel skin, the two become united.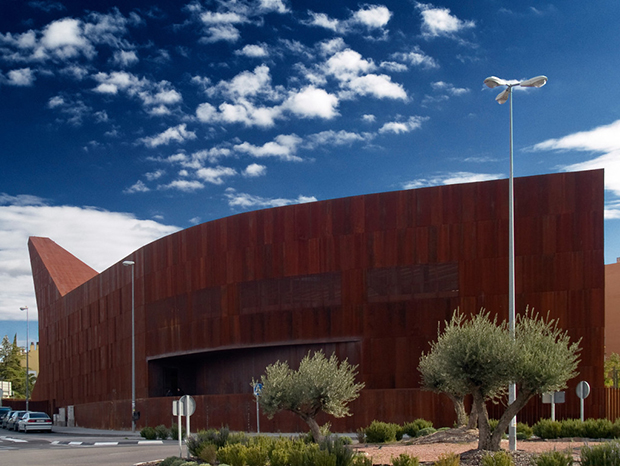 The main room inside holds black modern pews on a shiny black floor, surrounded by a low wall of black polished granite. Above these panels, the walls are a brilliant white or textured gold.
"This evocative contrast allows you to enter all the needs of the facilities in dense black- and-whiteness, leaving it wounded only by crack of light," say the architects, Ignacio Vicens y Hualdeand José Antonio Ramos Abengózar, who designed a parish church in the Andalucian city of Córdoba earlier this decade.
The walls on either side of the pews are interspersed with arrow slits, which give the building a quasi-military flavour.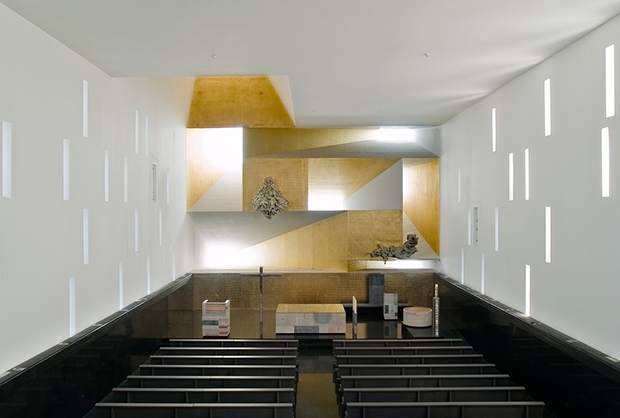 For more progressive religious architecture take a look at Sacred Spaces, and for more innovative building projects on a smaller scale consider Nanotecture.