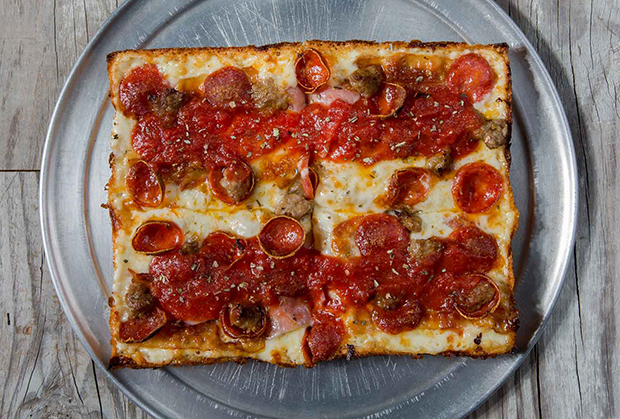 How Detroit's car industry helped shape its pizzas
Where To Eat Pizza author Daniel Young on how the trays on Ford's production lines inspired pizza in the city
For a tasty and intriguing link between the Motor City's industrial past and its culinary present, we don't need to look any further than its pizzas.
"The uninitiated may spot some peculiarities when they see a Detroit style square pizza for the first time," writes food critic and pop-up restaurant pioneer, Daniel Young in his new book Where To East Pizza. "For starters there's the shape. It's a rectangle, not a square. Next, the toppings are upside down. The pepperoni is pressed into the dough and then topped with cheese and tomato sauce. Still, this pizza's oddest characteristic must be how long it's taken people outside Detroit to notice these facts.
"Detroit-style pizza was created in 1946 at Buddy's, a neighborhood tavern at the corner of Conant and Six Mile Roads in Detroit. The then owner Gus Guerra, working with his wife Anna, whose mother was Sicilian, brought visionary thinking to his search for a high-sided pizza pan. While others looked at the blue steel utility trays used at the Motor City's auto assembly plants and saw only nuts, bolts, and thingamajigs, Guerra envisioned a Sicilian-like deep-dish pizza.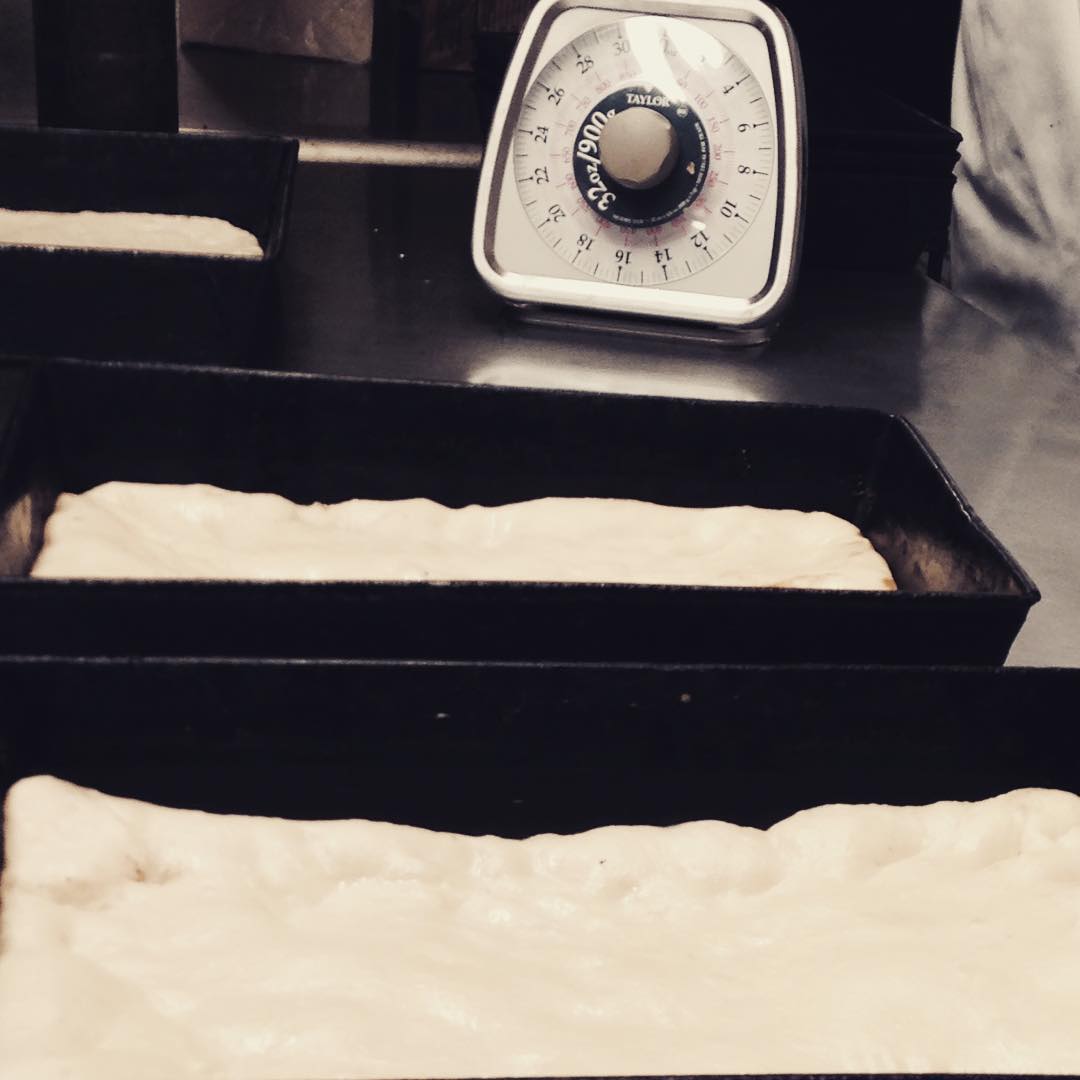 "The crux of what became known locally as square pizza is the crust baked in those repurposed pans. It's light and yielding, not dense, as deep-dish varieties can be. Crisp resistance at the bottom and the borders challenges you, theoretically, to eat a slice with knife and fork.
"It's the sort of crust someone might want to cut through with a knife," says Wesley Pikula, vice president of operations at Buddy's. "I'm not that person." If you press a corner of the pizza between thumb and forefinger, as Pikula suggests, it cracks. The golden-brown walls that meet at the corners are encrusted in caramelized cheese, delivering a sweet, slightly burnt crunch. The cheese of choice is Wisconsin brick (a semihard white cheese), a slower melter apparently than mozzarella.
"Buddy's expanded to 11 locations as far as Auburn Hills, Michigan, 30 miles (50 km) north. But as an exporter of a Detroit original, Buddy's was no Ford Motor Company or Motown Records. "Growing up I didn't make it out of the area," says Shawn Randazzo of Detroit Style Pizza Co., among the newest of Buddy's many local rivals. "I thought this type of pizza was everywhere. I didn't know this regional culinary masterpiece had been a secret for 60 years."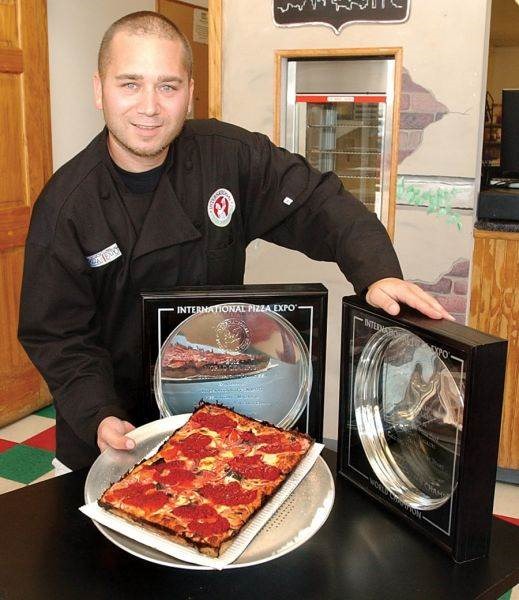 "Randazzo, who started out as a pizza delivery driver, left home in 2012, for a week, to compete in the International Pizza Challenge at Pizza Expo in Las Vegas. He won first prize in two categories, Best American Pan Pizza and Pizza Maker of the Year, enthralling judges with the brand-newness of his specialty. The taste of victory made a pizza ambassador of him: he helped Detroit pizza joints get started in California, Colorado, and Kentucky. He supplied pans to Zane and Brandon Hunt, brothers from Detroit who named their Austin, Texas, pizza trailer Via 313 after their hometown area code. Their success in the heart of hipster Texas quickly surpassed that which Randazzo had achieved at the Detroit-area pizzeria he opened at roughly the same time. "I've worked with people in areas where no one has heard of this style and it's a new thing and it does so great," he says with the bittersweetness of caramelized Brick cheese. "I'm here where it's everywhere on every corner."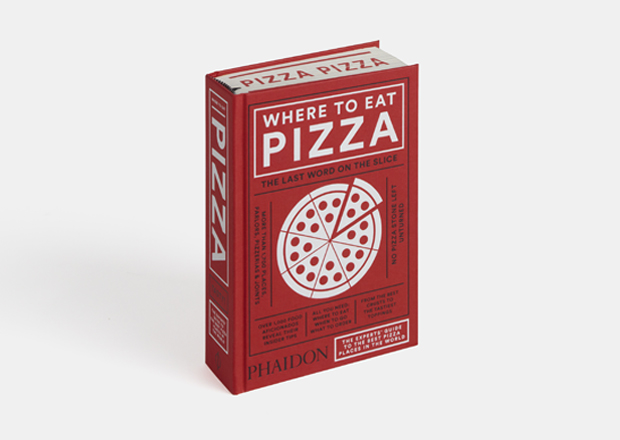 For more international pizza insight, and over 1,700 expert pizzeria, pizza parlour, and pizza truck recommendations, order a copy of Daniel Young's Where to Eat Pizza here.