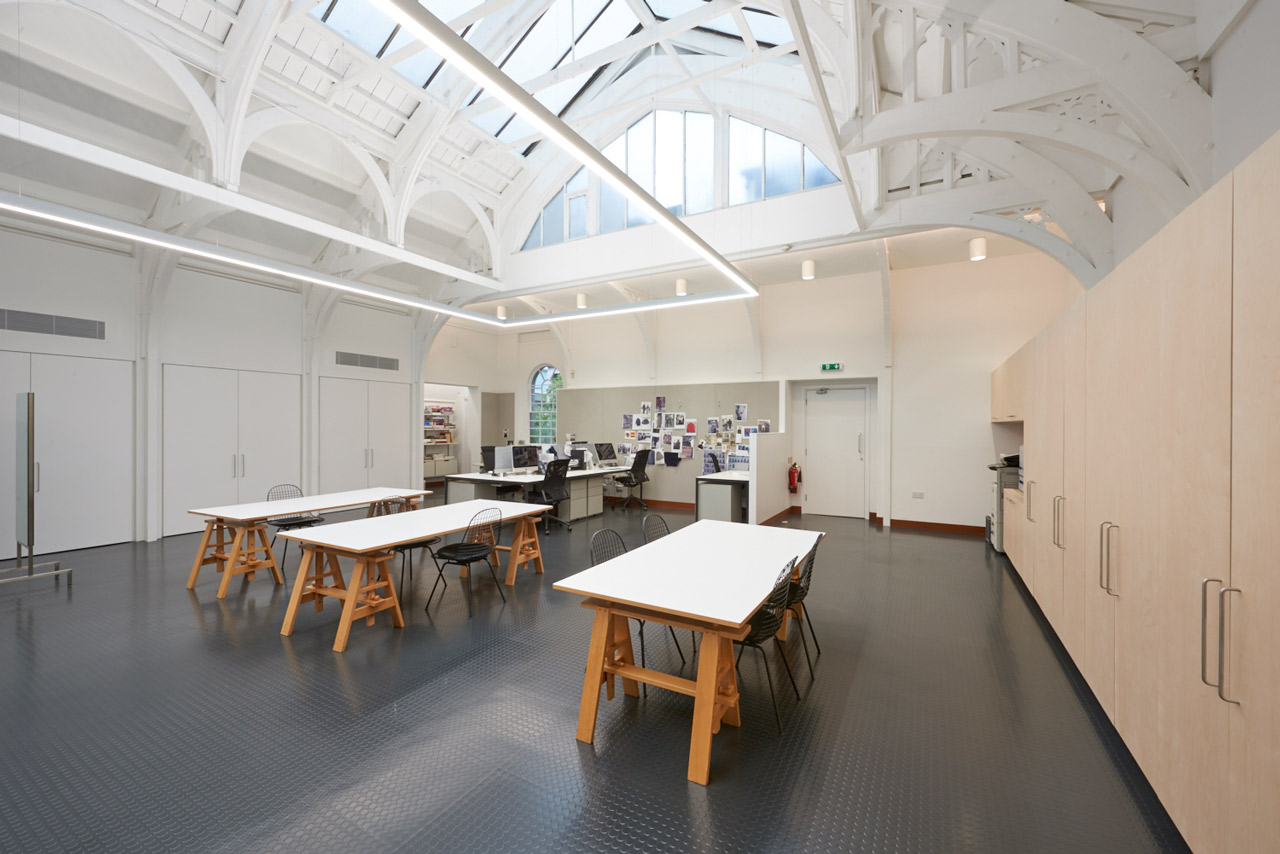 Pentagram gives Margaret Howell a makeover
The London fashion designer's studio gets an interior refresh courtesy of the international design practice
What kind of a working environment does a world-class designer like Margaret Howell prefer? An adaptable one, according to Tamsin Blanchard's profile in London Uprising: Fifty Fashion Designers, One City.
"The studio is a no-frills, flexible space," writes Blanchard. "There are three large trestle tables - identical to the one she worked from in her flat when she started out in the early Seventies - and the designers, studio manager and supply managers work around the edges of the room. When there are castings and fittings for a new show, the space is emptied to allow the stylist space to work."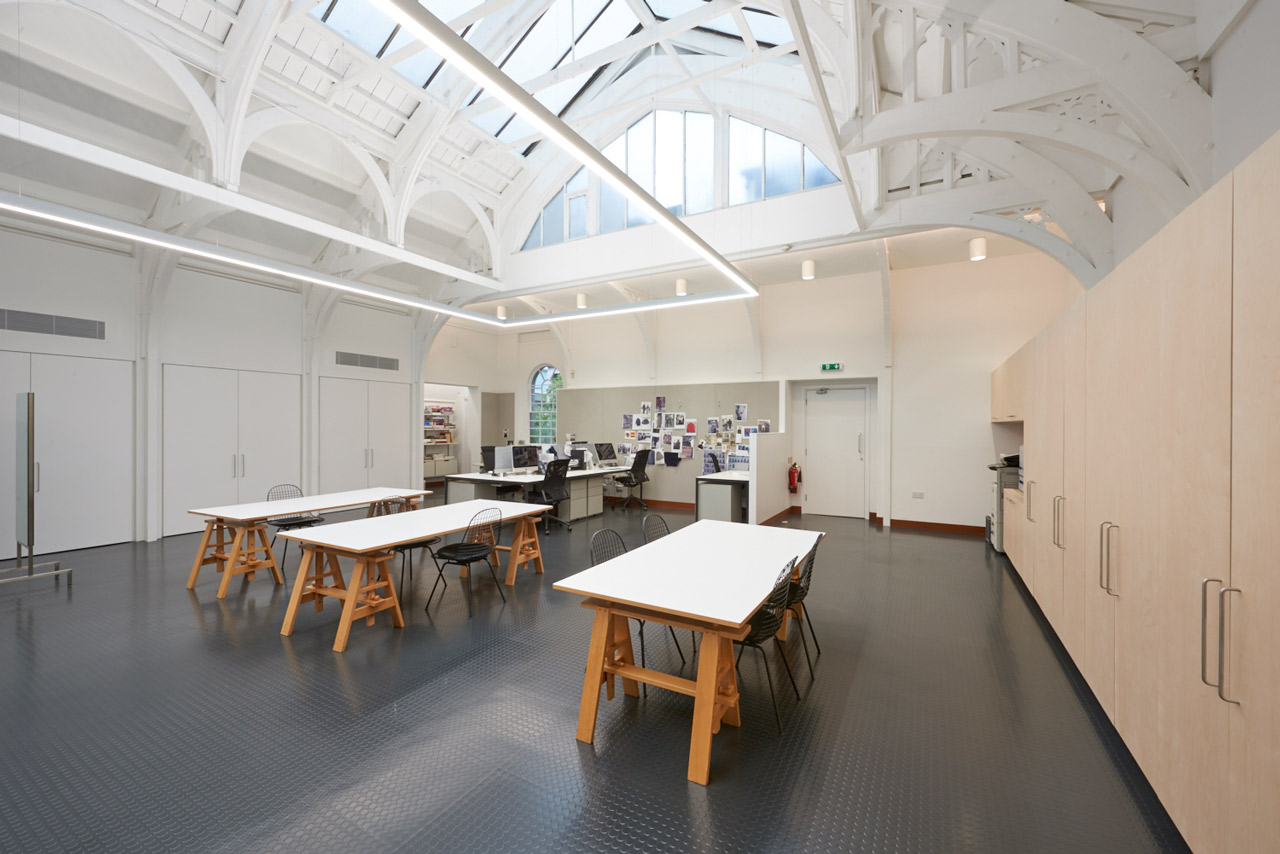 Those trestle tables are still there, yet the rest of the space has had a serious makeover courtesy of the world's leading design agency, Pentagram. Howell asked Pentagram to make the space a larger and more serene environment.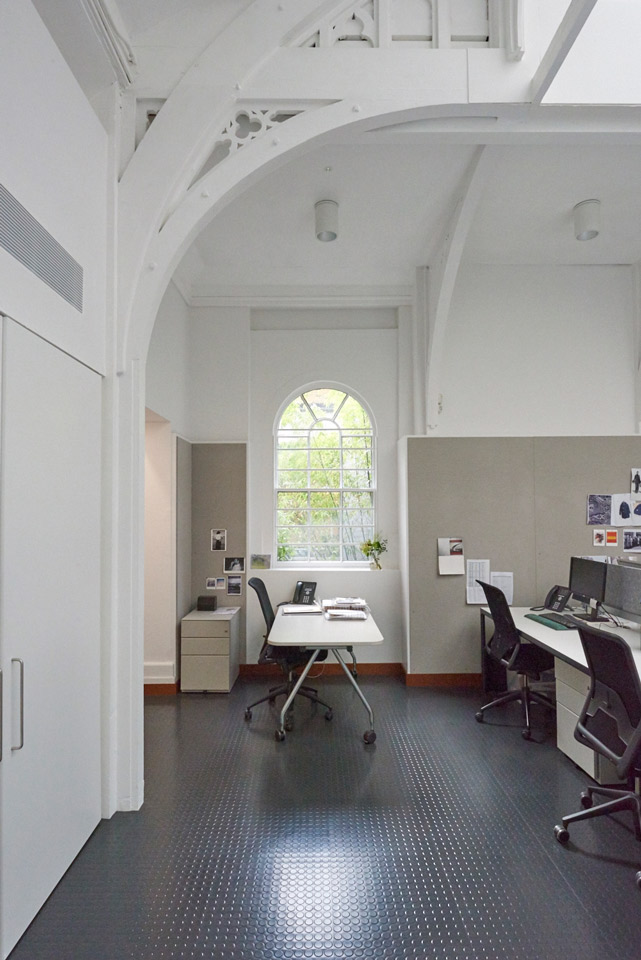 Pentagram partner William Russell - who also oversaw many of Howell's stores and has worked with Alexander McQueen, COS and the Tate - stripped out the studio's extraneous features, emphasised the building's original architectural features, and let the sun rays from the skylight flood in.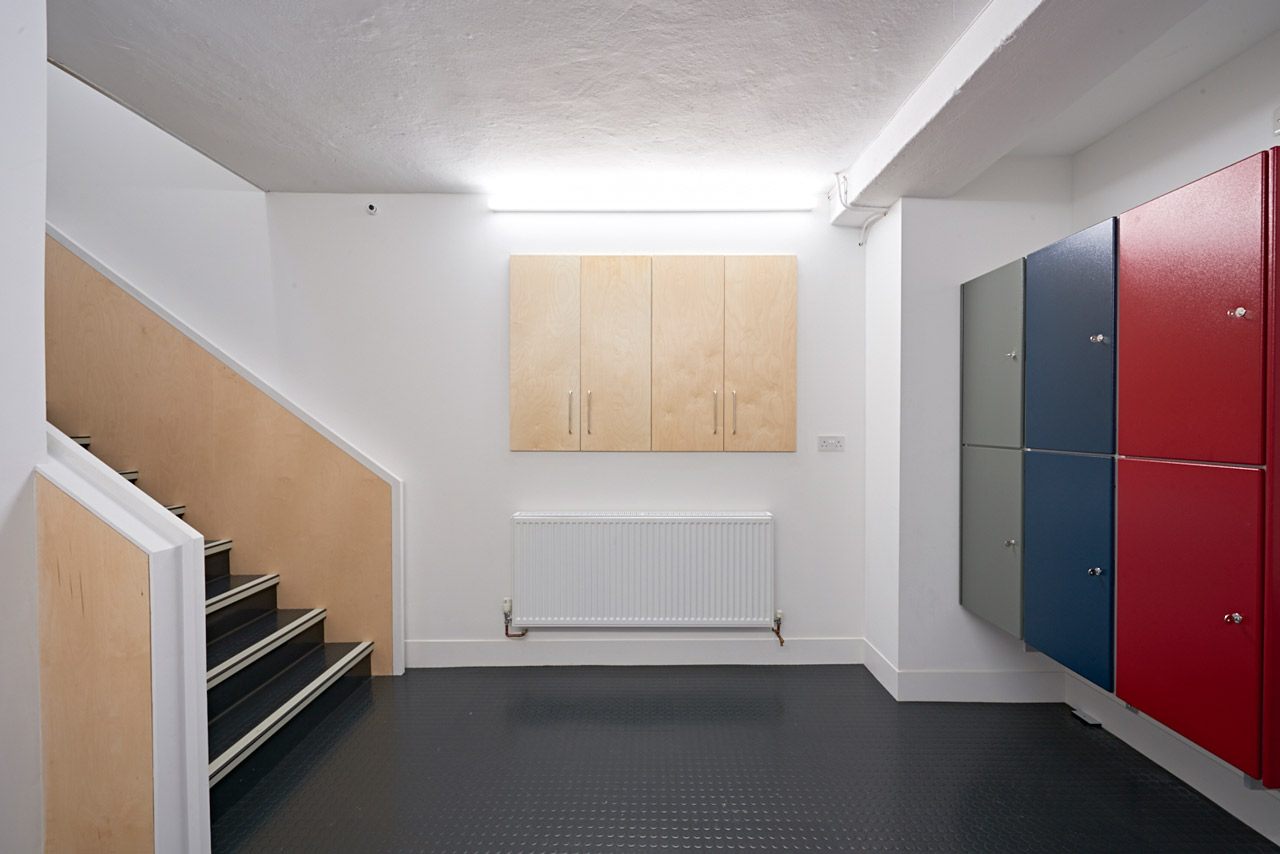 Russell's team also fitted birch-ply cupboards, a grey, studded rubber floor, and a tan-coloured skirting board, that the Pentagram likens to a 'lining'. Something for Howell's designers to think about, when they work on 2018's collections.
For more on Pentagram, get these books by the agency's founder, Alan Fletcher. For more on innovative interiors get Room. For more on Margaret Howell's place in contemporary British fashion, get London Uprising.