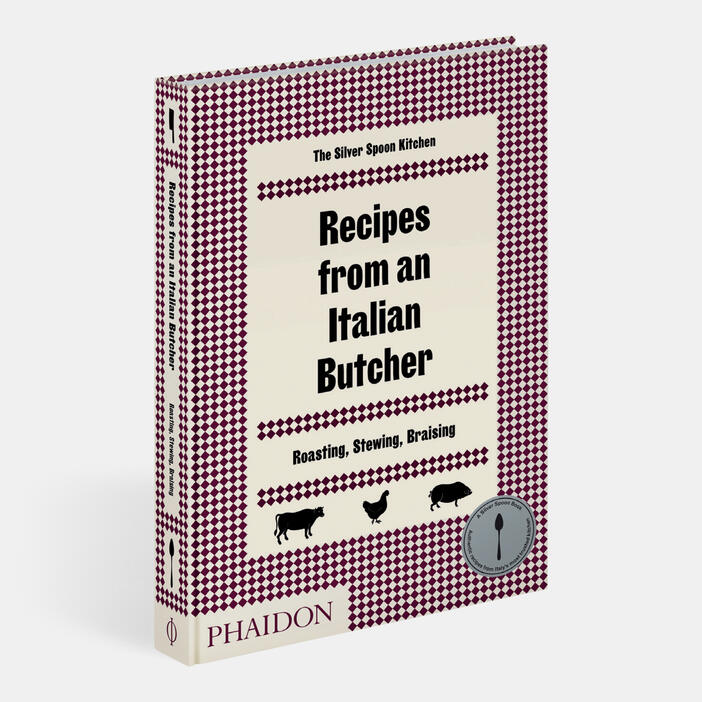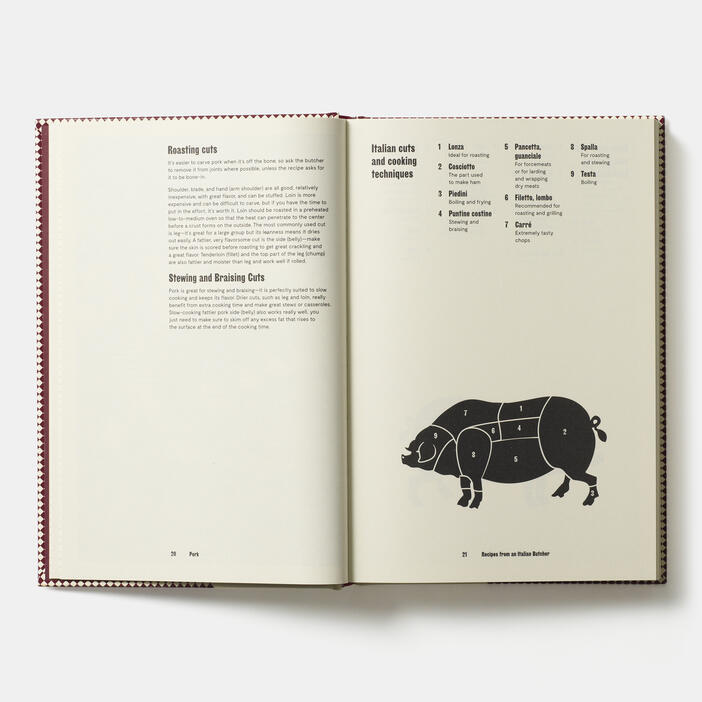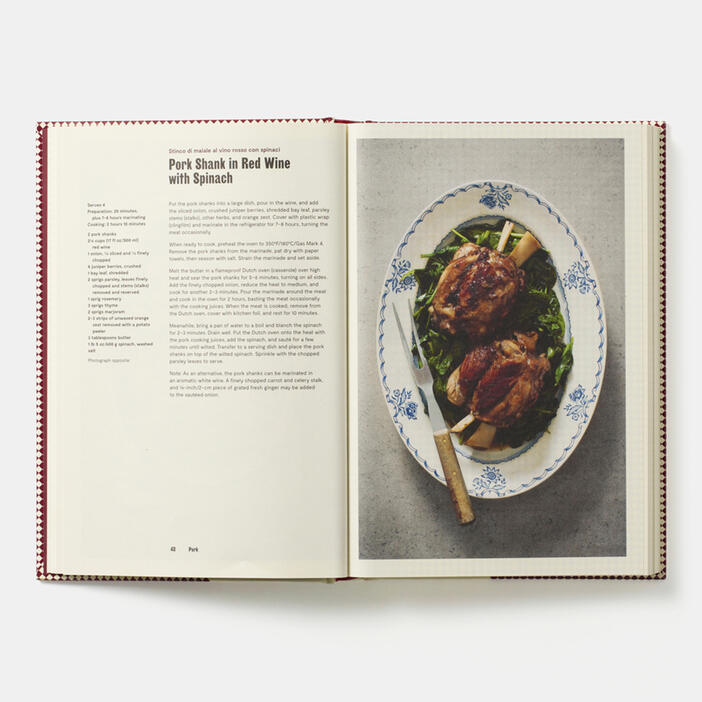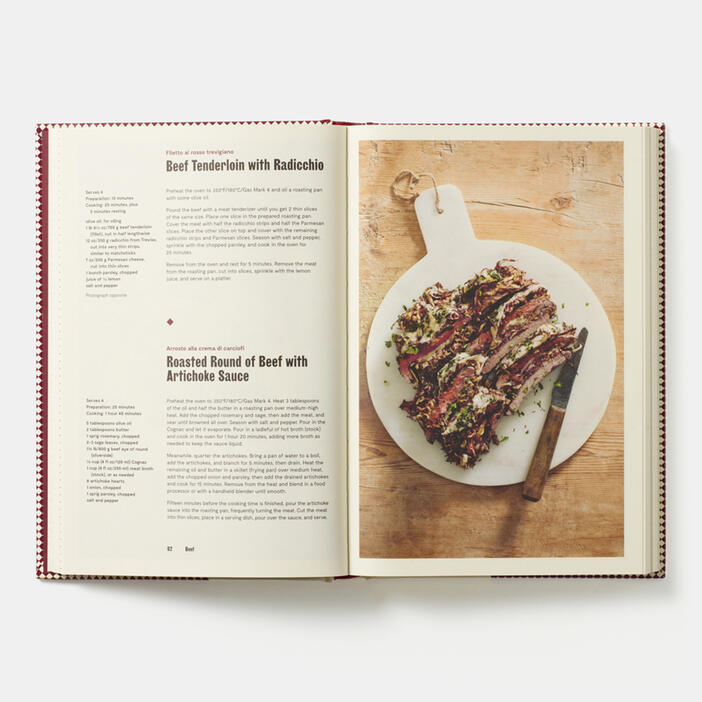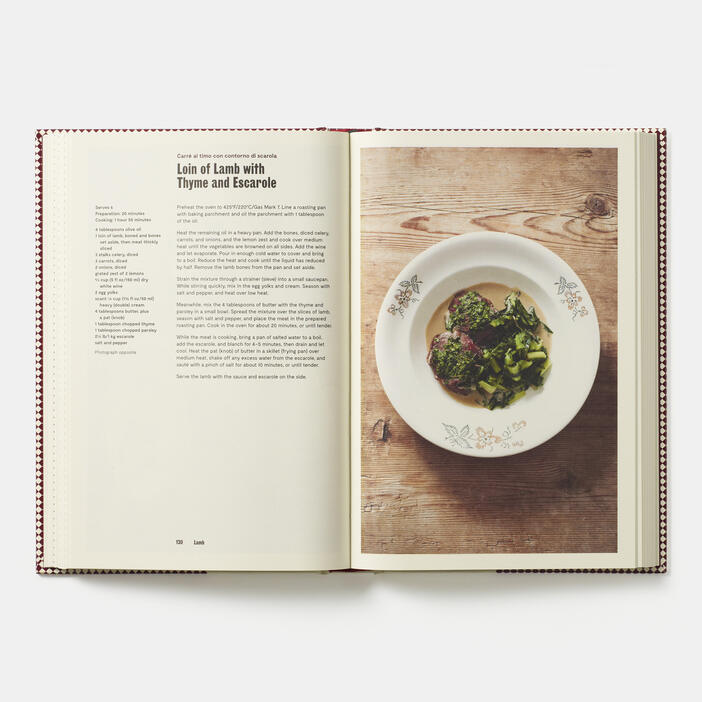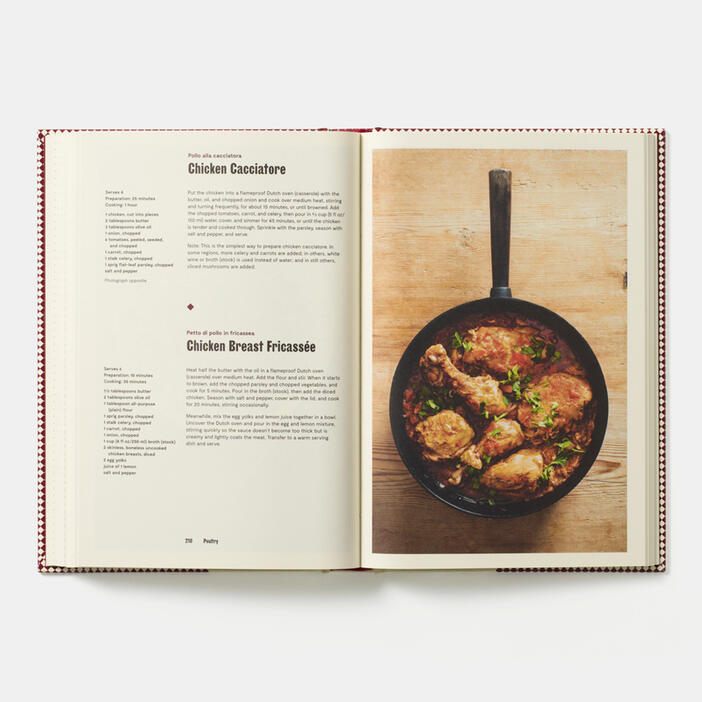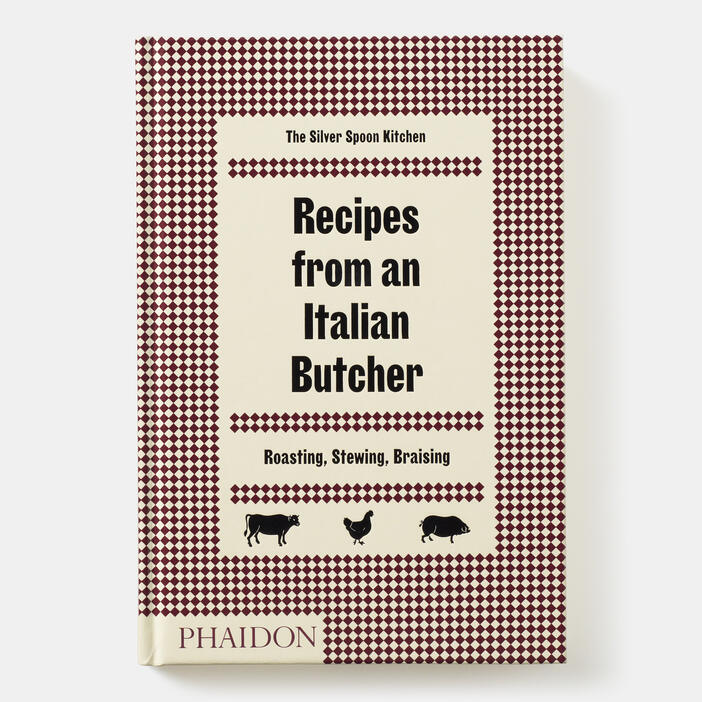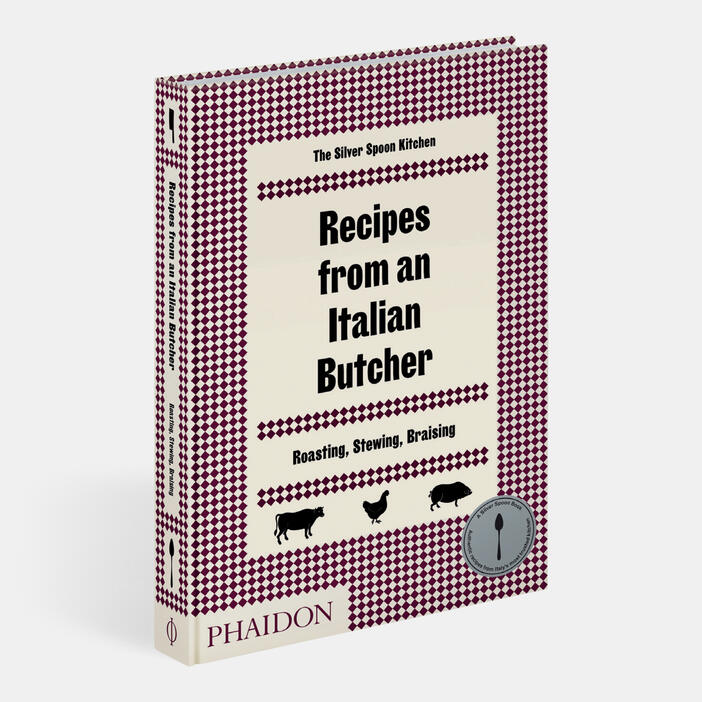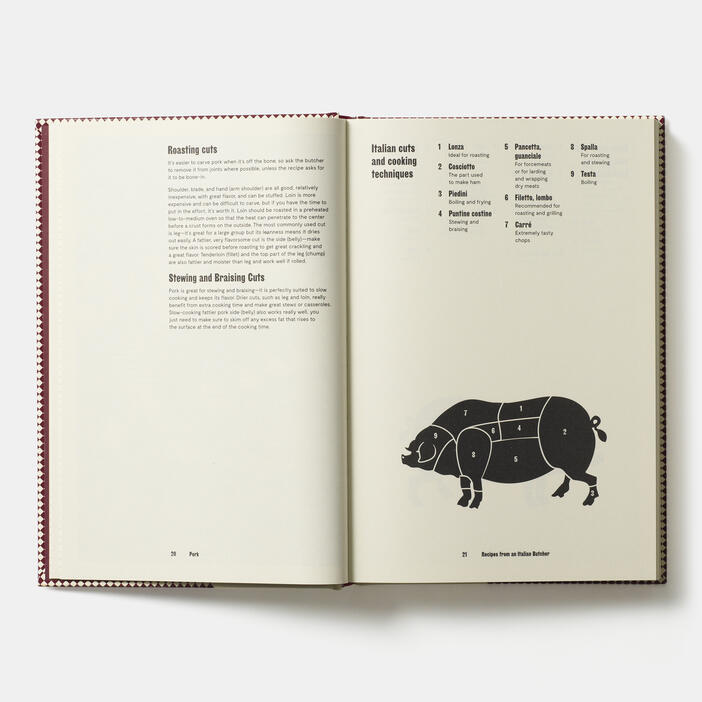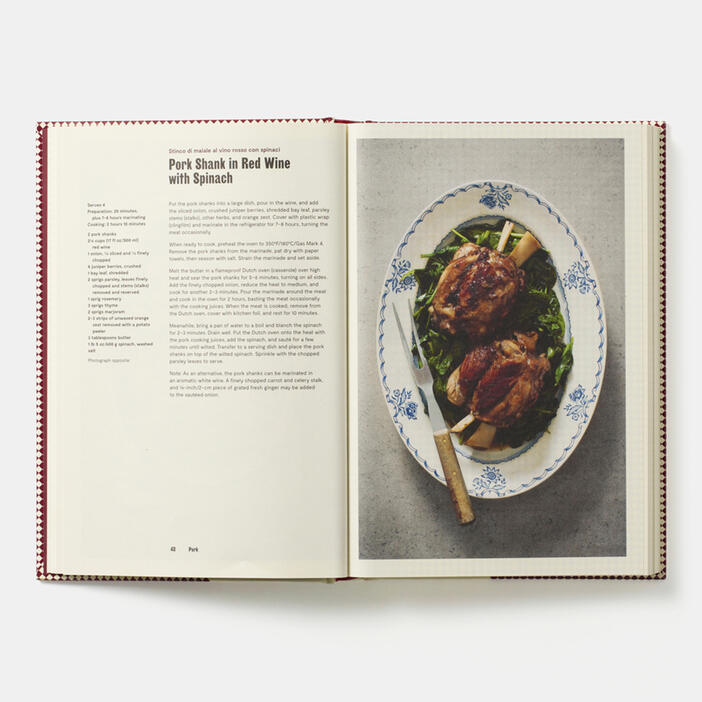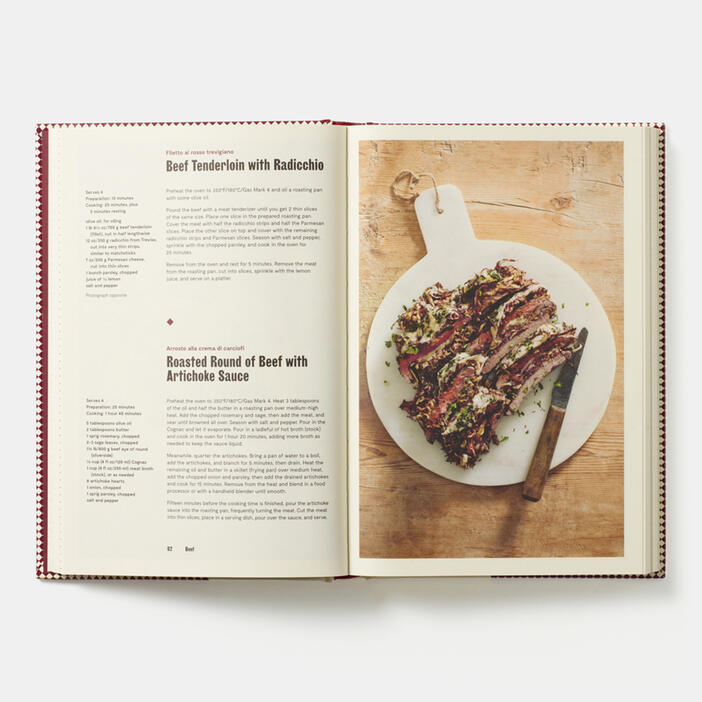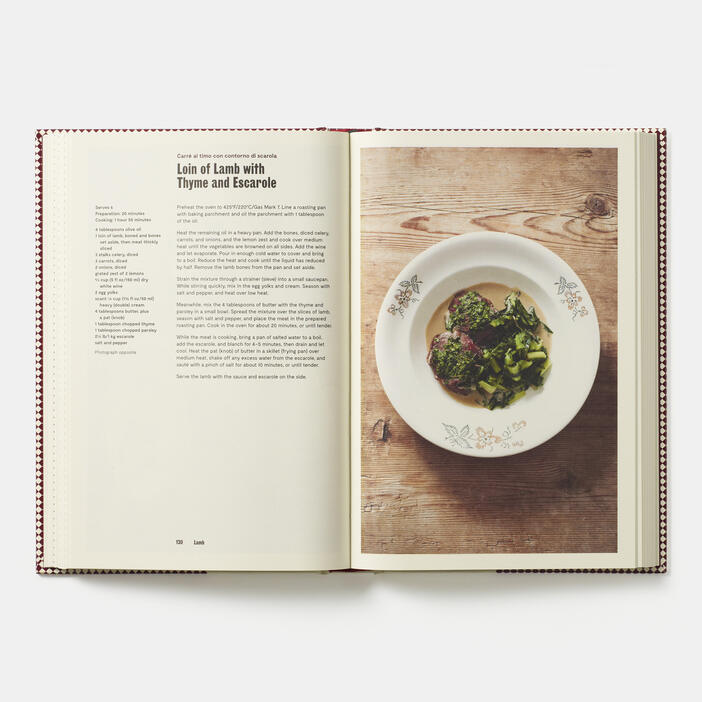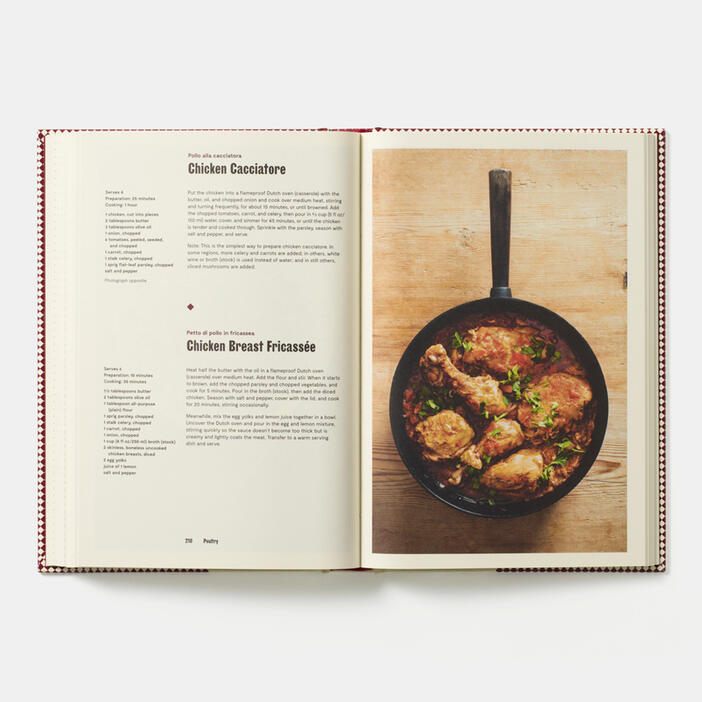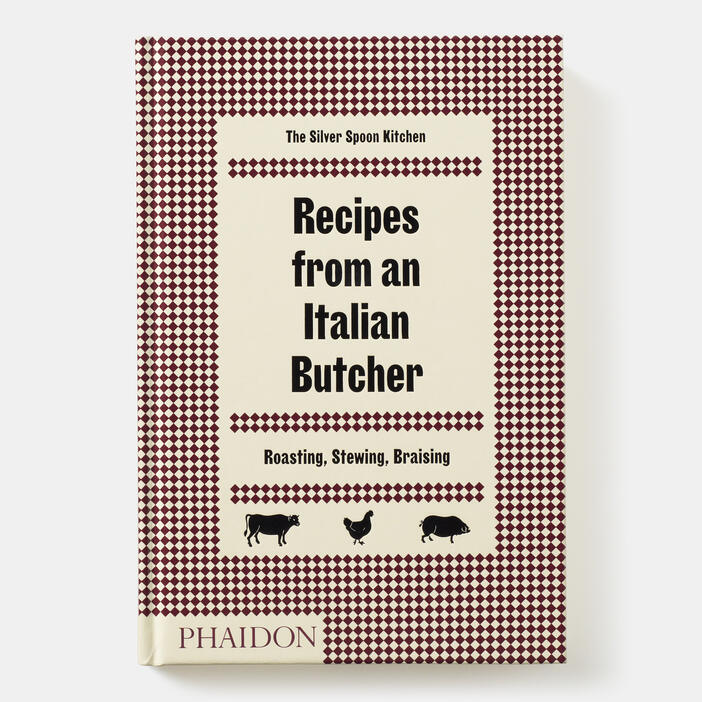 Recipes from an Italian Butcher: Roasting, Stewing, Braising
Price AUD$59.95 Price CAD$59.95 Price £29.95 Price T49.95 Price USD$49.95 Price €39.95
150 inspiring and authentic Italian recipes for meat, poultry, and game – from the world's most trusted authority on Italian cuisine.
The Italian approach to cooking with meat is to keep things straightforward and maximize the flavour. This book showcases simple, hearty dishes that are true to this tradition, from chicken cacciatore and braised beef with Barolo to osso buco and Roman lamb. With more than 150 recipes, most published for the first time in English, it's comprehensive and authoritative, demystifying the different cuts, cooking methods, and techniques unique to each meat type - along with the side dishes that best complement them.
Specifications:
Format: Hardback
Size: 270 × 180 mm (10 5/8 × 7 1/8 in)
Pages: 304 pp
Illustrations: 100 illustrations
ISBN: 9780714874975
First published in 1950, The Silver Spoon is the most successful cookbook in Italy, selling more than one million copies, and trusted to include the most authentic and traditional recipes from throughout the country.
"Want to cook authentic Italian recipes? New book Recipes from an Italian Butcher shows you how... Mouth watering dishes... Stunning... Showcases the rich diversity in the Italian approach to cooking meat. Sumptuous and hearty dishes... The ultimate guide to preparing and eating meat the Italian way."—Stir It Up
"A charming and rustic collection of meat orientated recipes... What results is a cookbook where the running theme is respect... Recipes that at their core are simple, honest and often inexpensive [and] will make you want to go to your local butcher [...] bring a piece of meat home and really do it justice, using the best fresh ingredients and age-old techniques."—The Essential Journal
"Osso bucco, chicken cacciatore, orange-scented entrecôte with pancetta, veal polpettine meatballs and Roman spring lamb... Recipes from an Italian Butcher is the newly released cookbook that'll teach you how to make all these Italian classics plus many more... It's not all meat, there's also a temping selection of side dishes like peas with pancetta, courgette ribbons with pink peppercorns, and delicate peperonata to add balance to your table and satiate any vegetarian guests... There are also plenty of practical tips and guidance on the Italian, American, and British cuts of meat making it a user friendly guide to dip into wherever you are, and ensure that you're speaking the same lingo as your local butcher."—FineDiningLovers.com
"Travel through Italy can't help but tickle your taste buds, and this collection of 150 illustrated recipes – many published for the first time in English – brings the best of Italian kitchens to readers."—Globe Style Advisor (The Globe and Mail)
"You'll never have to eat at an Italian restaurant again! The book makes an ideal Christmas gift."—GreatFood.ie (Ireland)
"The Italian approach to meat, and food in general, permeates the book making it more than just a bog standard book of recipes... The issue of meat quality is there through the book, woven into the sage advice and information it imparts in the introduction and at the start of each section of the book. The cause of eating higher quality meat and doing so less often is one that we should all get behind, it's healthier for us, better for the environment and better for the livestock, which in turn produces better tasting meat... More than just meat, Recipes from an Italian Butcher is one of those cookbooks that do more than what it says on the label. Succinct, clear, helpful, it's packed with great recipes. If you were allowed to have just one cookbook on meat, Recipes from an Italian Butcher would be in the running to be that one."—LondonLampost.com
"Bring a bit of Italy to UK shores... Will teach you to cook in a way that will make your old nonna proud." —Shortlist
"Over 150 recipes for simple authentic Italian meat, poultry and game dishes with all the cooking methods covered... As well as the recipes, there are useful guides to the various cuts of meat. There's an excellent selection of vegetable side dishes as well."—Choice
"Not only will you enjoy being introduced to new dishes, but with over 150 illustrations, you're also taken on a tour of Italy as well."—Athleisure Mag
"This encyclopedic volume will teach you regional preparations for meat and so much more."—Wine Enthusiast
"100 recipes to make the most of the forest's bounty, from dandelion leaves and berries to partridge and wild boar."—DomesticSluttery